This packages includes city tours and nightlife tips with local gay guides that can answer any possible question about the city that you could ever think of. Plus, with the special pride package you'll get everything included below. This is a great option for a more personal, comfortable experience than you would normally get as an LGBT traveler with a standard hetero tour guide or group.
Monday, June 25th
Welcome to Barcelona! You'll get a private airport pickup then check into your hotel. You'll have free time until the evening when you'll enjoy dinner and Rainbow Night Tour.
Tuesday, June 26th
Free time early in the day then an afternoon Old Town Tours where you will discover the most important iconic landmarks of the Gothic Quarter in Barcelona.
Wednesday, June 27th
You'll spend the day in Sitges, just 40 minutes south of Barcelona. Sitges is a small beach town with an amazing gay beach and vibe. You'll visit the city on foot, each lunch and have time to relax at the beach.
Thursday, June 28th

You'll do a Modernism and Gaudi Tour then lunch.
Friday, June 29th
Free time followed by the high heel race, drag queen competition and the famous Gay Pride foam party later in the afternoon and evening in the Pride Village.
Saturday, June 30th
Free time early in the day then later your tour guide will meet you at your hotel and will take you to the pride parade, where you will join other participants on the Rainbow Gay Tours float!
Sunday, July 1st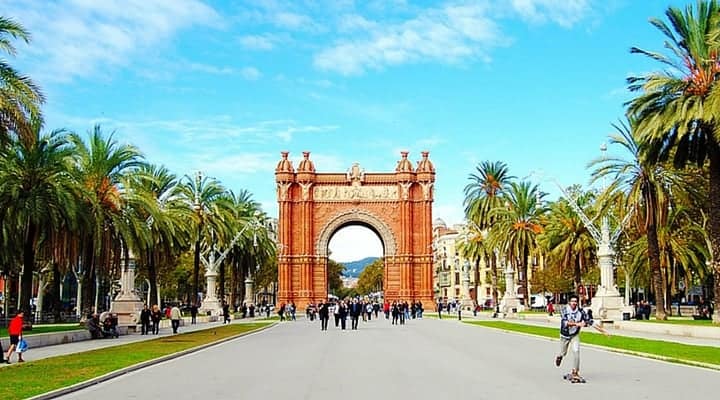 Free time to sleep off your hangover. Then enjoy the city, beach or hotel pool if you're too lazy to leave.
Monday, July 2nd
Leave Barcelona with amazing memories! You'll get a private transfer from your hotel to the airport.