Virgin Voyages is a new adults-only cruise line that began sailing in 2021. The minimum age of all passengers is 18 years old so the amenities and experiences are tailored exclusively to adults – meaning the ship has that spicier edge to its entertainment and nightlife. So you're free to sleep off the next day's hangover by the pool without any screaming children around or simply dine with friends in peace. You can expect to get a healthy dose of vitamin sea while experiencing incredible entertainment, 20+ dining options including six specialty restaurants, beautifully designed social areas and wellness zones, and a breathtaking ocean view from your very own cabin. With such an innovative approach to cruising, there are many reasons why you should hop aboard Virgin Voyages.
---
Always Included Luxury
From refined dining to relaxed casual, all of the 20+ eateries featuring menus curated by Michelin-star chefs are yours to enjoy. Stay hydrated with still and sparkling water, non-pressed juices, sodas, teas and even drip coffee. Browse, post, and stay connected with free wifi — whenever you want, and wherever you are on the ship. They've taken care (of taking care) of your servers, so they cover the gratuities for your onboard experiences. Plus, yoga, meditation, cycling, HIIT classes, and more — all your group fitness classes are covered. And finally, developed by the world's most-talked-about producers and artists, you have a ticket to all of their awe-inspiring shows.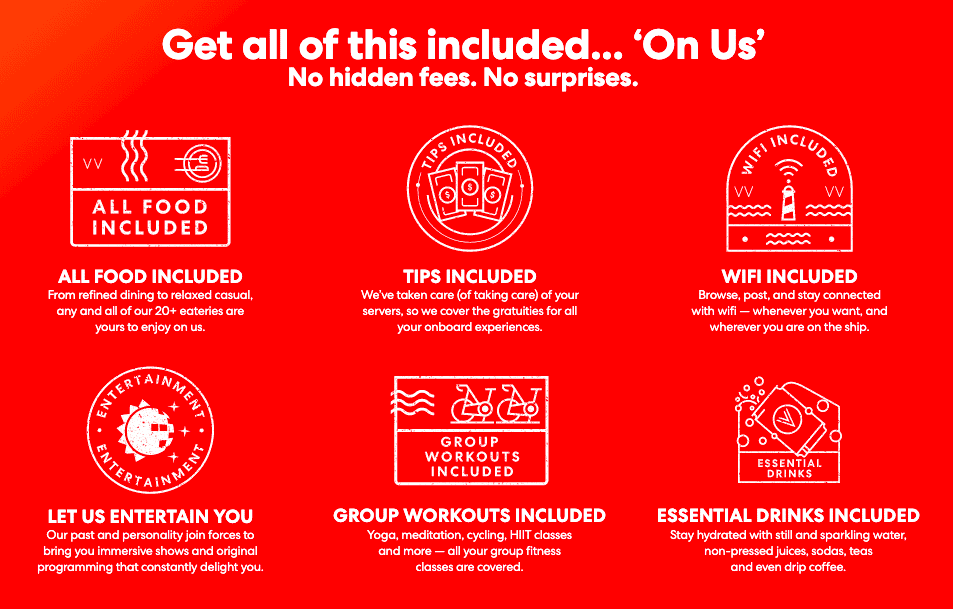 From serene, azure waters to vibrant coastal cityscapes, come see the world with Virgin Voyages. Painted skies and rolling waves. Secluded beach clubs and sunset island hopping. Meditative mornings and never-ending nights. With a late stay and an overnight on each itinerary, they've got a path, port, and plan — for any kind of wanderlust.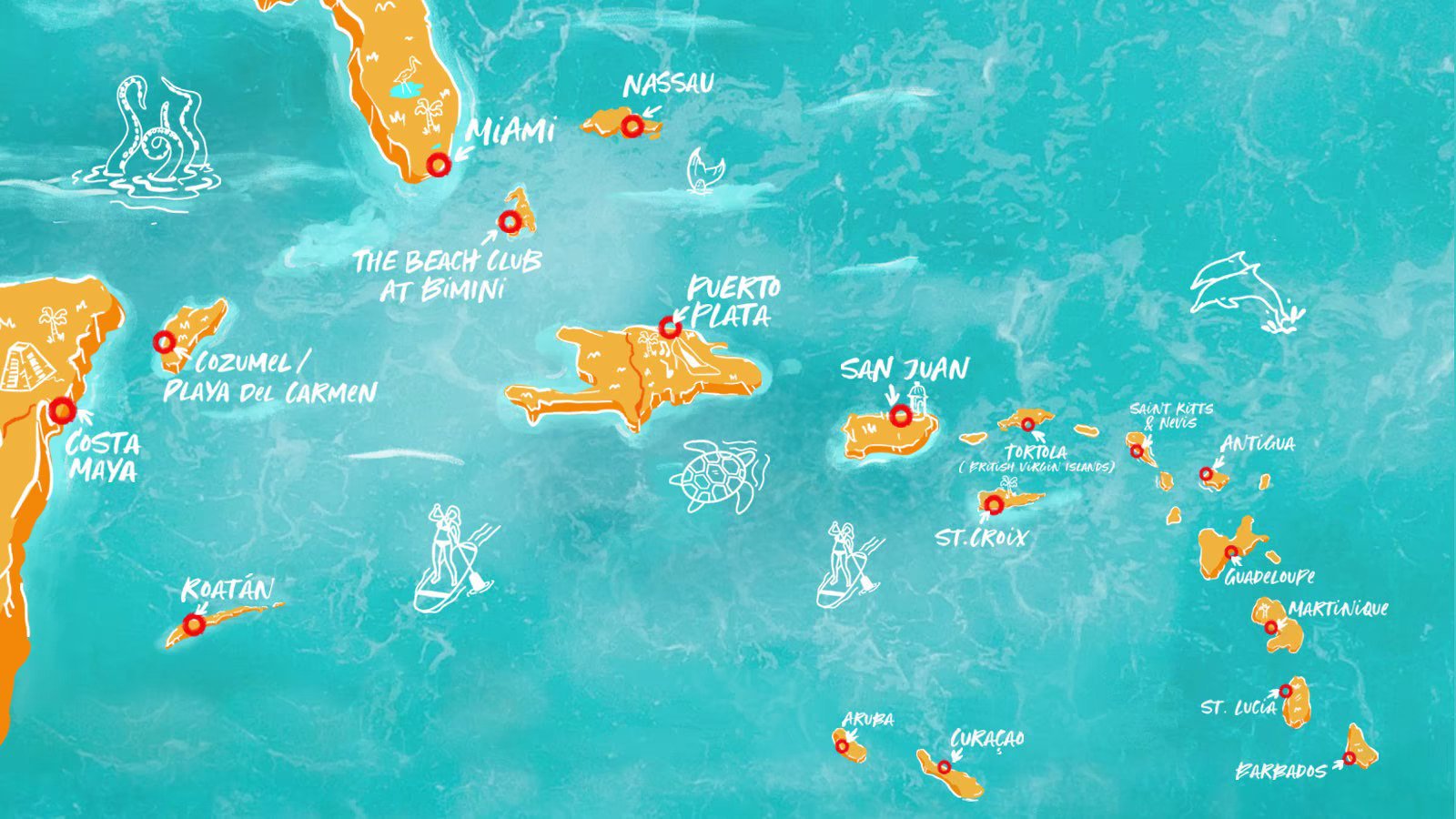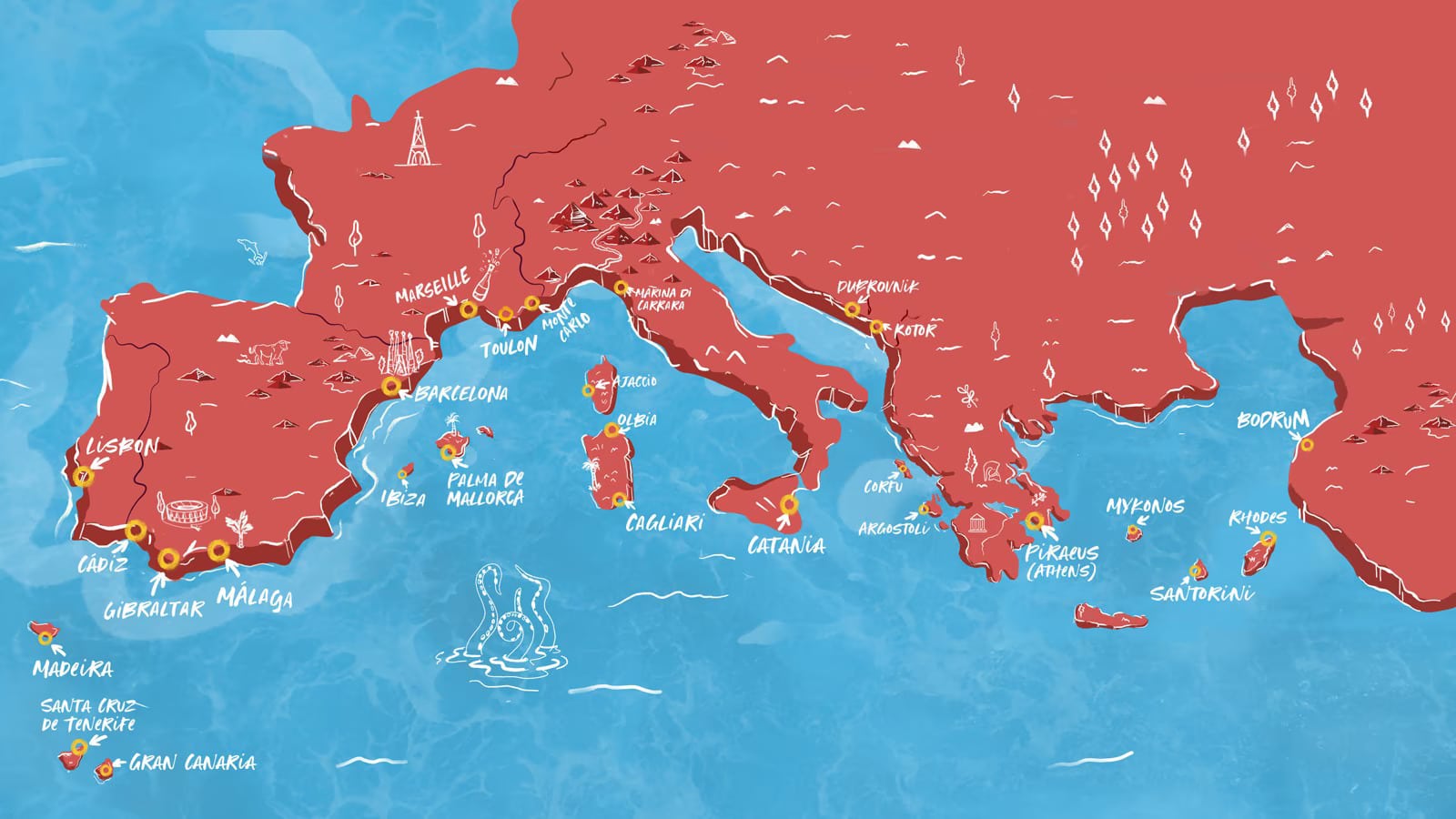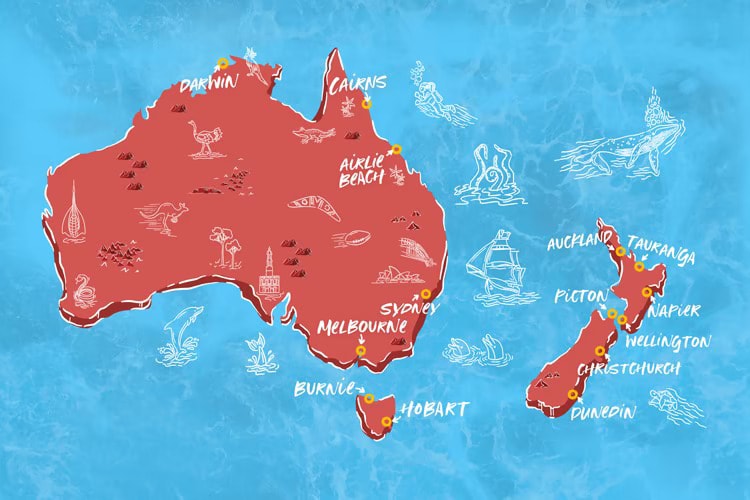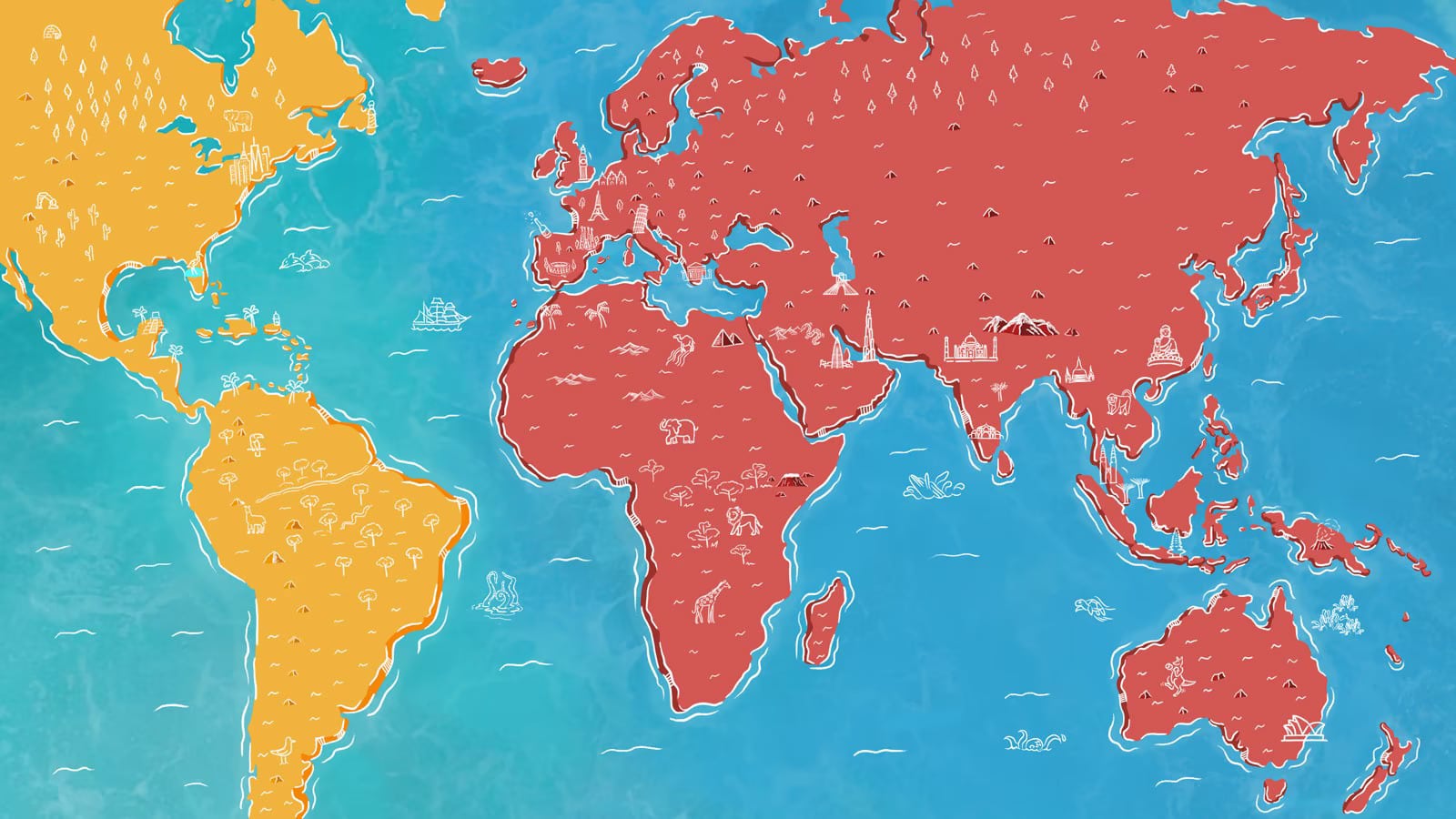 ---
More Great Features Around the Ship…