Planning your next big trip but still not sure which activities you'll do once you arrive? From museum and monument visits to eating at the best restaurants or joining a guided tour, there are countless things to do to keep you busy on your vacation. And if you happen to be visiting one of these popular destinations below, you can even add a gay guided tour to your list of fun activities.
You can find gay guided tours in over a hundred cities around the world on nearly every continent. The type of tour may vary in format, size and theme. But one thing they all have in common is that they're all hosted by LGBT+ guides who are extremely knowledgeable about the destination. And the special bonus that makes these tours great is that you can join one and feel completely comfortable being out and proud while learning about some of the unique gay aspects of the city you're visiting.
Don't miss your chance to book one of these tours in some of the coolest and most gay-friendly cities on the planet.
Table of Contents
1. Madrid Gay Tour
2. Los Angeles Gay Tour
3. New York City Gay Tour
4. Athens Gay Tour
5. Berlin Gay Tour
6. Puerto Vallarta Gay Tour
7. Tokyo Gay Tour
8. London Gay Tour
9. Amsterdam Gay Tour
10. Iceland Gay Tour
11. Bangkok Gay Tour
12. Santiago Gay Tour
13. San Francisco Gay Tour
14. Budapest Gay Tour
15. Bogota Gay Tour
16. Barcelona Gay Tour
17. Montreal Gay Tour
18. Mexico City Gay Tour
19. São Paulo Gay Tour
20. Sydney Gay Tour
Madrid Gay Tour
LGBT+ Chueca Tapas Tour – Visit four of Chueca's best neighborhood bars to taste a variety of tapas and soak up its fascinating atmosphere. Get ready to see a variety of venues from the oldest in the district (103 years) to a secret modern bar that is so hidden, you'd most certainly not find it on your own.  Arrive hungry and sample classics like Spanish Omelet, croquettes, patatas bravas, cheese vegetarian options and also some surprises that you've never tried before. While bar hopping, you'll learn tales from Chueca's history, the origins of its LGBT+ past and present, including some of its hidden secrets. Cancel dinner, you will eat enough on this experience for the whole evening.
Los Angeles Gay Tour
The Slay Ride – LA is positively brimming with locations which appear in internationally LGBTQ+ loved shows, from contemporary gay favorites like Modern Family to camp classics like Golden Girls to reality shows like The Real Housewives of Beverly Hills. The gay party bus tour known as "The Slay Ride" takes you on a wild romp around all the main filming locations of these shows as well as to other pop culture landmarks, drag shows and all the best gay bars around the city. As well as cruising –  no, not that type of cruising – through the most expensive neighborhoods in LA, you'll enjoy the luxury bus's amenities, take part in some rather inappropriate games and even try your hand at slaying yourself in a series of lip sync battles.
New York City Gay Tour
LGBT+ History and Culture of Greenwich Village – Uncover the history of NYC's LGBT+ community during this walking tour of Greenwich Village. Learn some herstory stopping at historical sites, such as the city's oldest gay bar, the site of the first Pride March, and the legendary Stonewall Inn—where the gay civil rights movement began in 1969.
Athens Gay Tour
Midnight Rainbow Private Gay Tour – Athens is a place with a long history of sexual liberalism and offers a wide range of choices for its LGBT communities to meet, interact and party. Explore the  lively gay scene of Athens by night – visiting selected bars, nightclubs and restaurants. Enjoy interacting with the hot locals as your guides provide interesting insights into Greek gay culture.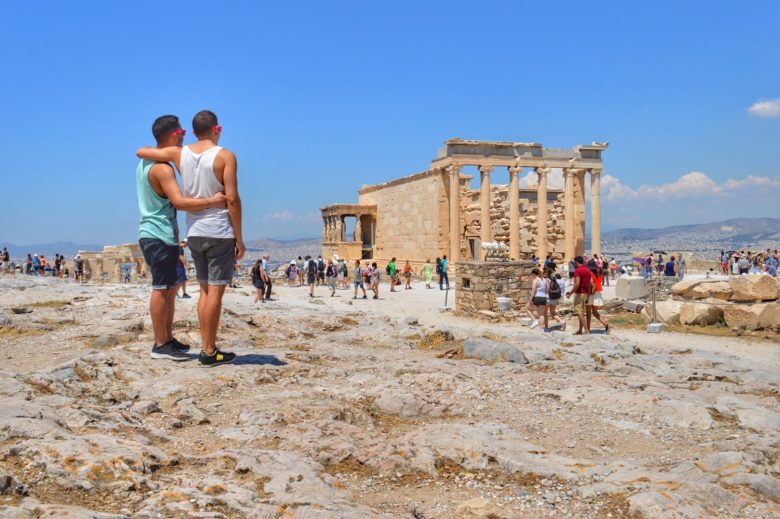 Berlin Gay Tour
Queer Berlin Walking Tour – Explore Berlin's LGBT+ history on a unique queer Berlin tour of its gay neighborhoods and locations. See the poignant Holocaust memorial, visit one of the city's oldest gay and transvestite bars and end at the gay museum. Berlin is one of Europe's most LGBT+ friendly capital cities and this tour will help you get a succinct snapshot of the city during your visit.
Puerto Vallarta Gay Tour
Puerto Vallarta Gay Bar Hopping Tour – Puerto Vallarta is Mexico's most popular gay tourist destination. Enjoy an exciting night out in Puerto Vallarta on a gay bar-hopping tour. Explore some of the resort town's liveliest gay bars, clubs and cantinas on a 'men-only' outing in the Romantic Zone.
Tokyo Gay Tour
LGBT Tokyo Then and Now– Tokyo is famously known as where the old meets the new and this is no more true than in its LGBTQ+ scene.  Join an intimate tour of no more than six people as you delve into the bars, restaurants and even bookshops of the community – learning their stories. The tour includes a meal of locally loved dishes and two drinks in the Shinjuku Ni-chome district, which has the most gay bars of anywhere in the world.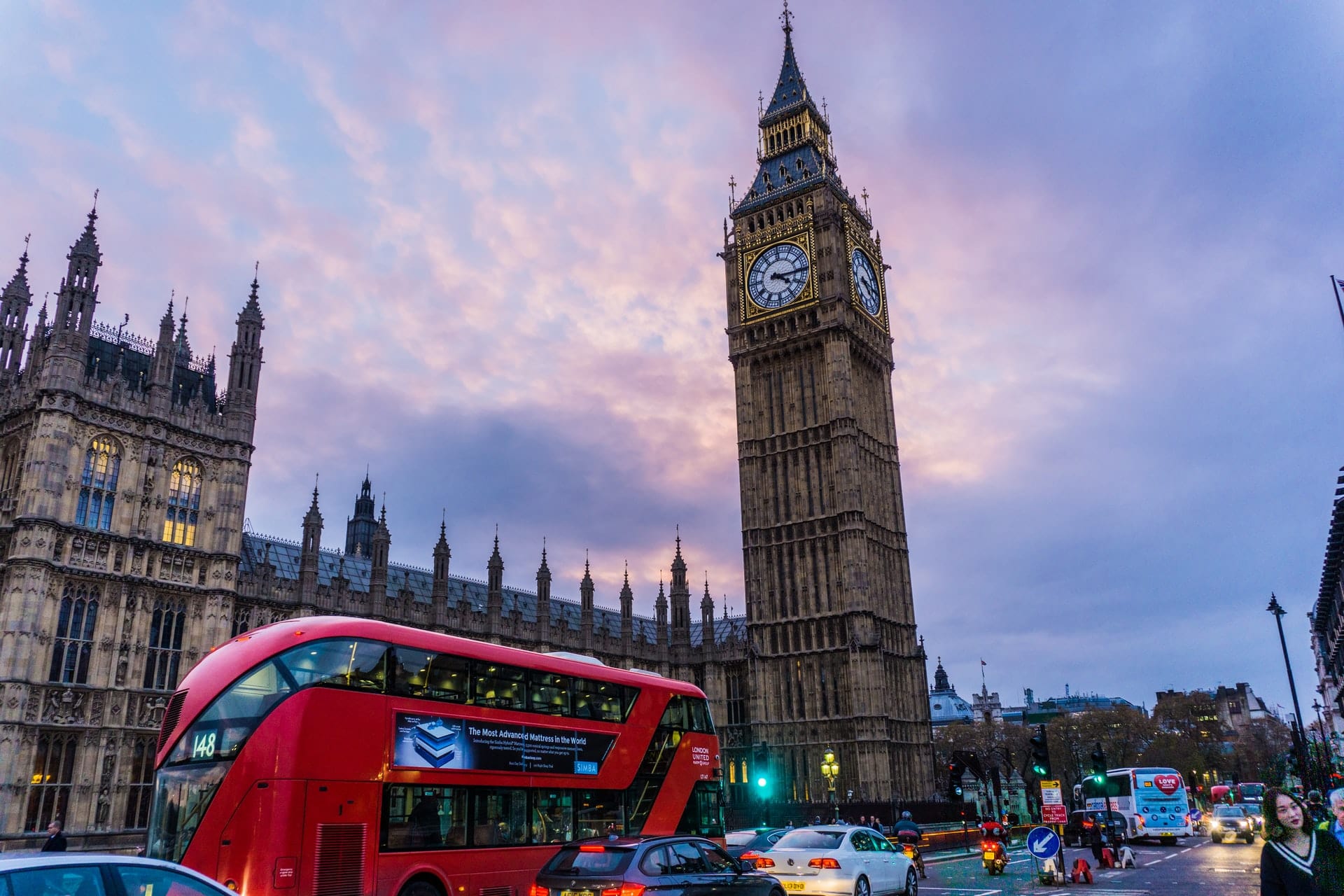 London Gay Tour
Explore Soho's LGBTQ nightlife – Soho is London's answer to San Francisco's Castro neighbourhood. This 3-hour private walking tour of the heart and soul of London's colorful LGBTQ scene can be personalized to your likes and interests and includes 2 drinks per person.  Walk in the footsteps of Oscar Wilde through Old Compton Street, Prince Edward Theater, Soho Square Gardens, and Fashion Space Gallery.
Amsterdam Gay Tour
LGBT+ History Tour of Amsterdam – Get an in-depth look at LGBT+ history in Amsterdam on this walking tour with a guide who lived through the beginnings of the movement. Listen to the history of the 1980s and 1990s, when Amsterdam was the gay capital of the world, and visit landmarks important to LGBT+ history. With a small group, you'll have plenty of chances to ask questions and enjoy an intimate group atmosphere.
Iceland Gay Tour
Pink South Shore Safari – The South Shore Safari will take you through the breadbasket of Iceland on your way to the gems of the south. You'll see the villages and farms of the southern flatlands before arriving at the mountain ranges. In clear weather, you can see volcanos and glaciers that have erupted nine times in the last 50 years, the latest of which was the infamous Eyjafjallajökull eruption of 2010 that stranded millions of travelers all around the world.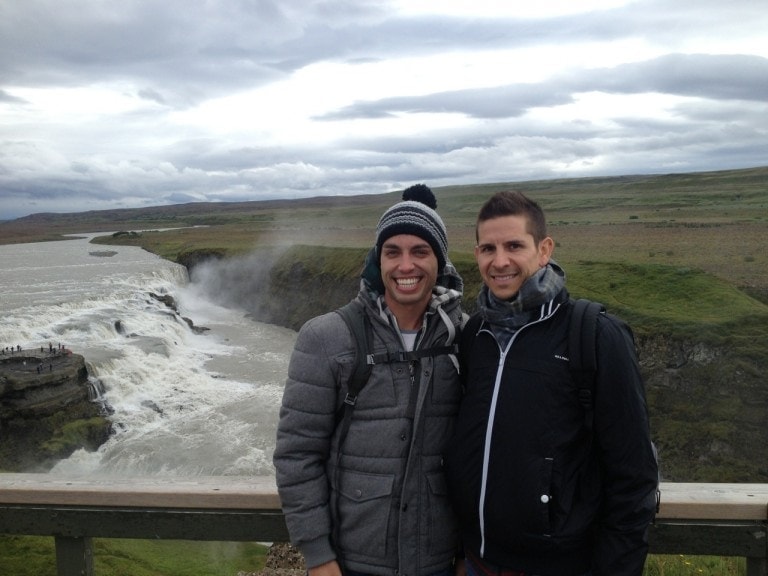 Bangkok Gay Tour
Gay Night in Bangkok as a Local – The idea of ​​this tour is to immerse yourself in a typical night out in the gay area of ​​Bangkok, with the top queens of Drag Race Thailand, the popular Asian version of RuPaul's Drag Race. Discover small bars and restaurants, drink while watching drag performances and enjoy the trendy nightclub complex. You'll meet at a typical restaurant, frequented mainly by locals that offers some of the best gastronomy and curiosities of Thailand for you to sample. The dishes are well served and the beer is very cheap. After just a 10-minute walk, you'll arrive to the gay district and head straight to the bars, with options for karaoke or drag performances. Then on the way to the nightclub street, explore the red-light district of Bangkok and also experience a typical night market.
Santiago Gay Tour
Santiago City Walking Tour – Santiago is the capital and largest city of Chile and it's the most densely populated conurbation. Santiago is the cultural, political and financial center of the country and is home to the regional headquarters of many multinational corporations. Pride Tours Chile was founded in 2017 with the idea of promoting tourism in Chile for the LGBT+ community, by offering personalized tours and activities. Join them on this tour to see all the best spots in Santiago plus tips on where to experience the gay scene in the hip and unique South American capital city.
San Francisco Gay Tour
Cruisin' the Castro – This tour of San Francisco's famous Castro neighborhood has been around since 1989. You'll explore the historical, diverse and colorful sites of the Castro neighborhood, which is one of the largest LGBT+ communities in the world. They even offer food and wine tours, plus an easy pace with no large hills to climb.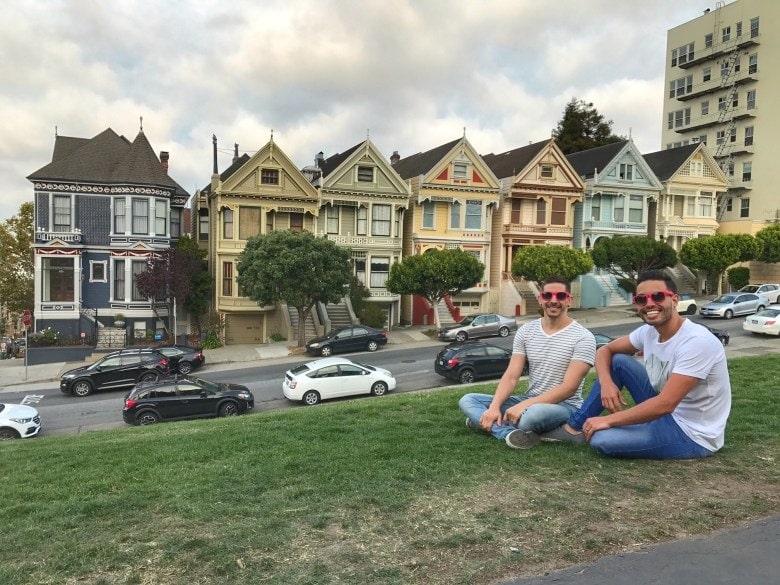 Budapest Gay Tour
Gay Nightlife in Budapest with a Local – begin the tour at one of the most beautiful bridges of Budapest, the Liberty Bridge where you'll have a drink at the nearest gay bar. This is the first leg where you can marvel at the beautiful illuminated view of the city, a UNESCO World Heritage site. After a friendly chat, make your way alongside the Danube River where you'll learn about past and present gay history. When you reach the Chain Bridge (Lánchíd) you will continue to St. Stephan's Basilica, the biggest Roman Catholic church of the capital. Finish the tour in the biggest gay bar of Budapest, located in the city center and enjoy a karaoke night or a drag queen show.
Bogota Gay Tour
Cruise Bogota Gay District – Knowledge is power and this tour will tell you everything you need to know to launch your own adventures into gay Bogota. Starting in Plaza de Lourdes, it takes you though all the city's gay hotspots. In addition to learning about the LGBT history and culture, your guide will take you to Hotel Gay SanSebastian Bogota, El Perro y la Calandria (bars), Dagoa Hostel & Sauna and conclude at the biggest gay club in South Ameirca, the legendary Theatron.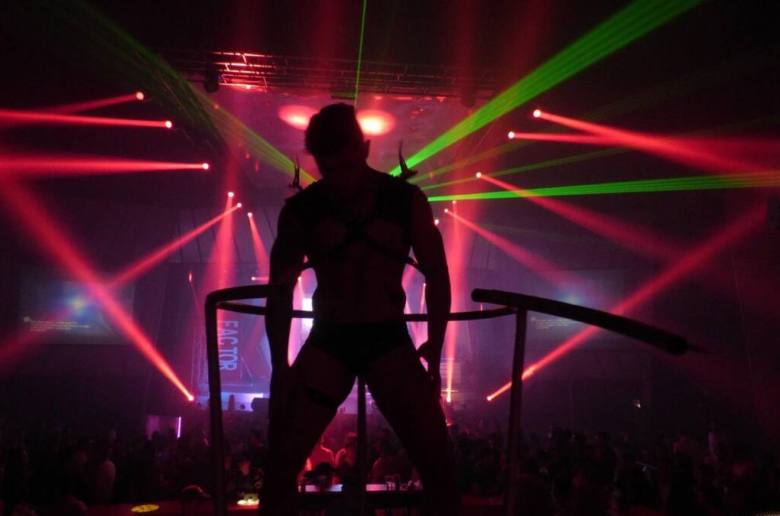 Barcelona Gay Tour
LGBT+ Night in Barcelona – For this experience, you'll meet on a Friday or Saturday night – one of the best nights to explore the LGBT+ community in Barcelona. Start at a fancy bar in the gay hotel where you'll be able to enjoy delicious cocktails with the best views in the Gaixample area – the LGBT+ neighborhood. Afterward, you'll go to an authentic Barcelonian music gay-bar that welcomes anyone looking for a vibrant and exciting night on the town in one of Barcelona's most lively neighborhoods. Finish the tour with very glittery and lively dance bar, where you can dance like there's no tomorrow.
Montreal Gay Tour
After Dark in the Gay Village – The Montreal gay village comes alive at night. You'll explore the entertainment district of the very, very busy queer neighborhood. You'll get the sex-positive low down on all the bars, cafés, drag clubs, adult venues, sex shops/theatres and saunas, plus an ultimate guide to all of the gay hot spots. No topic is off-limits on this sure-to-scandalize nighttime wander through the crowds. This is a great way to orient yourself to nighttime in one of North America's largest LGBT+ villages and maybe even meet new people before choosing where to spend the night.
Mexico City Gay Tour
Gay Side of History at the Heart of Town – Mexico City is rich in LGBTQ+ history and this tour put it all into a nice compact package. You'll pass the Museo de Templo Mayor, Frida Kahlo's high school, the National Museum of Art, the Fifth Post Office, and much more while learning about everything from the Spanish Inquisition to cross-dressing balls.
São Paulo Gay Tour
LGBT Nightlife in São Paulo – São Paulo has a lot to offer on LGBT+ history, social life and leisure. You'll start in República Square, where you'll learn about some important and historical spots for the LGBT+ struggle in the city. Next, go through the main "pink zone", where there are many LGBT+ oriented establishments and a very cool atmosphere. Pass by Roosevelt Square, the bohemian spot, where skaters and theatre fans both occupy the same bars and public stairs. Finally, head to the corner of Frei Caneca and Peixoto Gomide where you'll find lots of cool spots like traditional nightclubs, well-frequented bars and a fun karaoke bar.
Sydney Gay Tour
Gay Sydney Walking Tours – Explore Sydney's LGBT+ past and present in this friendly, relaxed and informative walking tour. You'll hear the stories of prominent LGBT+ residents of the city, as well as important parts of the cultural scene, including the internationally renowned Mardi Gras parade. Your guide will introduce culinary and cultural activities plus anything else you're curious about. This tour is perfect for solo travelers, as you can easily connect with others, many of whom are traveling solo too. Of course, couples and groups will also fit in perfectly.  For the daytime tour, you'll stop midway for coffee or tea and for the evening tour, enjoy an alcoholic drink at the end of the tour.