An LGBT+ group tour is a great option for an amazing travel experience that's already pre-planned and purchased as a package. All the hotels, tours, experiences, restaurants and more have been vetted to offer you a high-quality experience that you'll never forget. Source Journeys works with their contacts on the ground in each country to make sure all providers are gay friendly. They also put in the extra effort to provide their guests with the highest quality hotels and services to offer a luxurious experience that will create memories for a lifetime.
About Source Journeys
Source Journeys produces extraordinary luxury travel, vacations and cruises customized for the gay community and their friends. For two decades, they have made dreams come true by taking their guests to the world's most exceptional destinations and creating life-changing, inspirational experiences. They host five to six trips per year and have visited amazing destinations like the Caribbean, South Africa, Iceland, Tahiti, Israel, Jordan, India and more!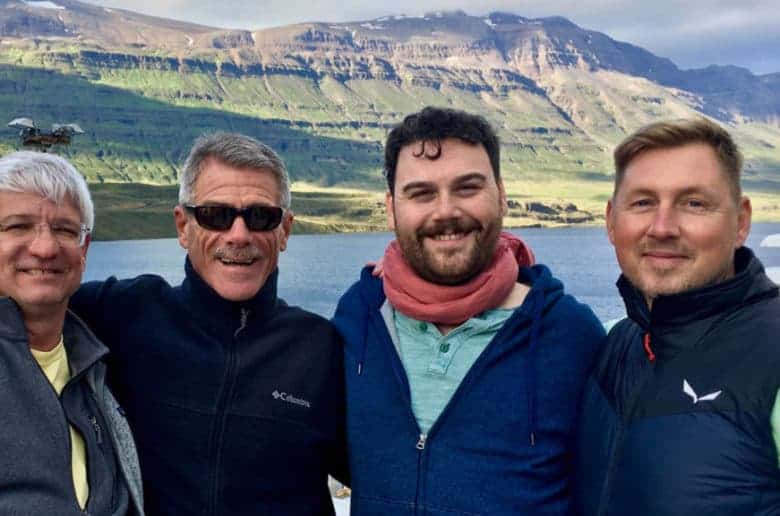 We met Craig, the founder of Source Journeys in 2015 on a trip to Argentina. He's an incredibly nice guy and we had the opportunity to learn about his vision of creating unique luxury adventures. When you travel with Source Journeys you are establishing a lasting relationship and joining a community of adventure seekers from around the world. Talk to anyone of their previous clients that has taken a trip and you'll understand why Source Journeys is amazing. So, pack your bags, grab your passport and join them to explore the world and discover your source!

Read Reviews from Past Travelers

Explore Tours from Source Journeys
For 2021 and 2022, Source Journeys is offering trips to Italy, France, Morocco, Egypt, Jordan, Tahiti, New Zealand, Australia, India and even Antarctica. Take a look at some more of their tours to see what interests you the most. Explore all trips from Source Journeys →
Looking for Another Gay Group Trip?
We recommend a few different tour operators that do gay group trips and they all offer great itineraries and experiences that you'll surely love and won't forget. Explore all gay group tours →
Image credits: Source Journeys
Note: This information is created in collaboration Source Journeys, however, rest assured all opinions are 100% our own and we would never sacrifice our integrity for a sponsorship. Some of these links may also be affiliates which means using them won't cost you any extra but we do receive a small commission for each referral. You're not obligated to use them but we appreciate it if you do. Thanks in advance for supporting this site if you choose to use our link.