Beer may be what the world knows Munich for – largely thanks to the world-renowned festival Oktoberfest, but the German city also has a rich historical legacy left by the – rather camp looking – Bavarian royalty who once called it home. Munich has stunning architecture and huge parks, a nightlife to rival cities twice its size and it holds its own as a queer mecca, with an active and unabashedly visible – not to mention openly kinky – gay community.
Situated in the heart of the Bavaria region of Germany, Munich is part of Germany's "gay five" – the others being: Berlin, Hamburg, Frankfurt and Cologne. The gay scene is deeply integrated into the fabric of the city's social and cultural life, creating an atmosphere of inclusivity that resonates throughout – most especially in, and around, the gay area Glockenbachviertel, which boasts a wide array of LGBTQ+ bars, clubs and community centers.
Munich is an open book, where you'll always find something stimulating to do just by strolling around its charming streets. From the bustling Marienplatz Square to the grandiose Munich Residenz palace to the lush Englischer Garden with its artificial surfing river, Munich is Germany at its best. And yes, there's also beer…a lot of beer!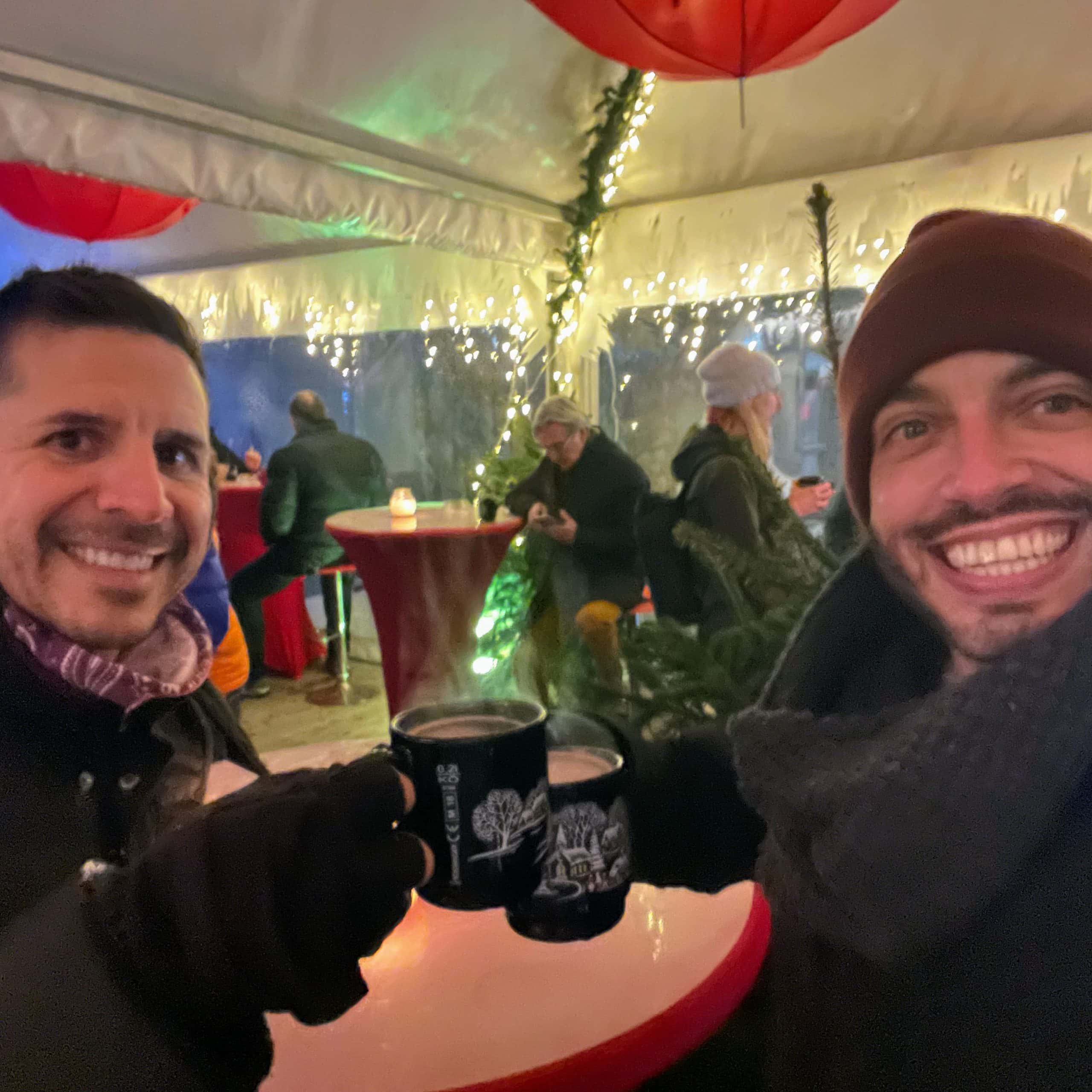 Table of Contents
1. Transportation & Airport Transfers
2. Gay Hotels in Munich
3. Sightseeing and Activities in Munich
4. Gay Tours and Activities in Munich
5. Restaurants and Cafes
6. Munich Gay Bars
7. Madrid Gay Clubs and Parties
8. Madrid Gay Saunas & Cruising Bars
9. Gay Events in Munich
10. Day Trips from Munich
Transportation & Airport Transfer
German cities are known for having efficient transport systems and Munich is no exception. The U-Bahn is the city's subway system with 100 stops, all marked with a large U, across the city. The S-Bahn is the overground train line, running through the center all the way to the airport with eight stops. These stations are easy to find as they're marked by a large self-explanatory S. Both the metro and overground trains are reliable ways to get around the city. You can buy singles, day passes or the 'Munchen Card', which contains both a day ticket and discounts of up to 70% at many attractions and restaurants around the city. Zone M is the central district and Zones 1-6 represent the wider MVV (Munich's transit system) area.
Your other options include the tram – with 13 lines connecting to both the Munich U and S-Bahn – and the buses operating all over the city. There are both night buses (marked with an N in front of the bus number) and night trams, should you find yourself struggling to flag a taxi after a hard night's beer drinking. However, as any local will tell you, biking is by far the preferred method of transport, with bikes to hire and an extensive bike lane network criss-crossing through Munich.
Munich's airport, Franz Josef Strauss International Airport, is the second largest in Germany – after Berlin – and thus well served with flights from all over the world. The S1 and S8 S-Bahn train lines connect to the city and arrive every ten minutes, cost around 12 euros and are actually faster than most taxis. They both stop all over the city – the S1 passes through the west of the city  and the S8 the east – but either train can be caught from Marienplatz, the central train station. From Marienplaz each takes around 40 minutes to and from the airport. Flughafen Munchen is the name of the stop where you'll find both terminals. Your second option is the Lufthansa Express Bus between Munich Central Station – stopping at Munich North (Schwabing) on route – operating every 20 minutes, costing around 12 euros and taking around 45 minutes just like the train.
Gay Hotels in Munich
There are no official gay hotels in Munich, but all hotels seek to embody the gay-friendly vibe of the city. In truth, you'd be hard pressed to find any hotel that isn't welcoming to the LGBTQ+ community.
Luxury
BEYOND by Geisel – This gay-friendly adult only hotel is as centrally located as you can get, being right in front of the Munich town hall. It is the perfect combination of luxurious and welcoming with friendly staff and panoramic views looking down on the square below – you truly feel you're in the heart of Munich. The rooms are simply gorgeous, even including a large bathtub and rain shower. Prices exist in the 400 euros range, encompassing selected drinks and even a culinary pack, containing food made by a private chef with everything from breakfast to a "midnight snack".
Charles Hotel – Effortlessly sophisticated, this hotel is ideal for those looking to push the boat out for a little luxury. It overlooks the Old Botanical Gardens in the Lenbach Garten quarter – not far from the gay area – and has unrivaled views over the lush green district below. The rooms and suites are of contemporary design infused with Bavarian style and are some of the biggest in Munich, complete with expansive balconies. Charles Hotel has its own luxurious spa, indoor pool, a terrace, classy bar with innovative "garden" cocktails, and a highbrow Italian restaurant which is popular with wealthy locals. Room prices start around the 500-euro range.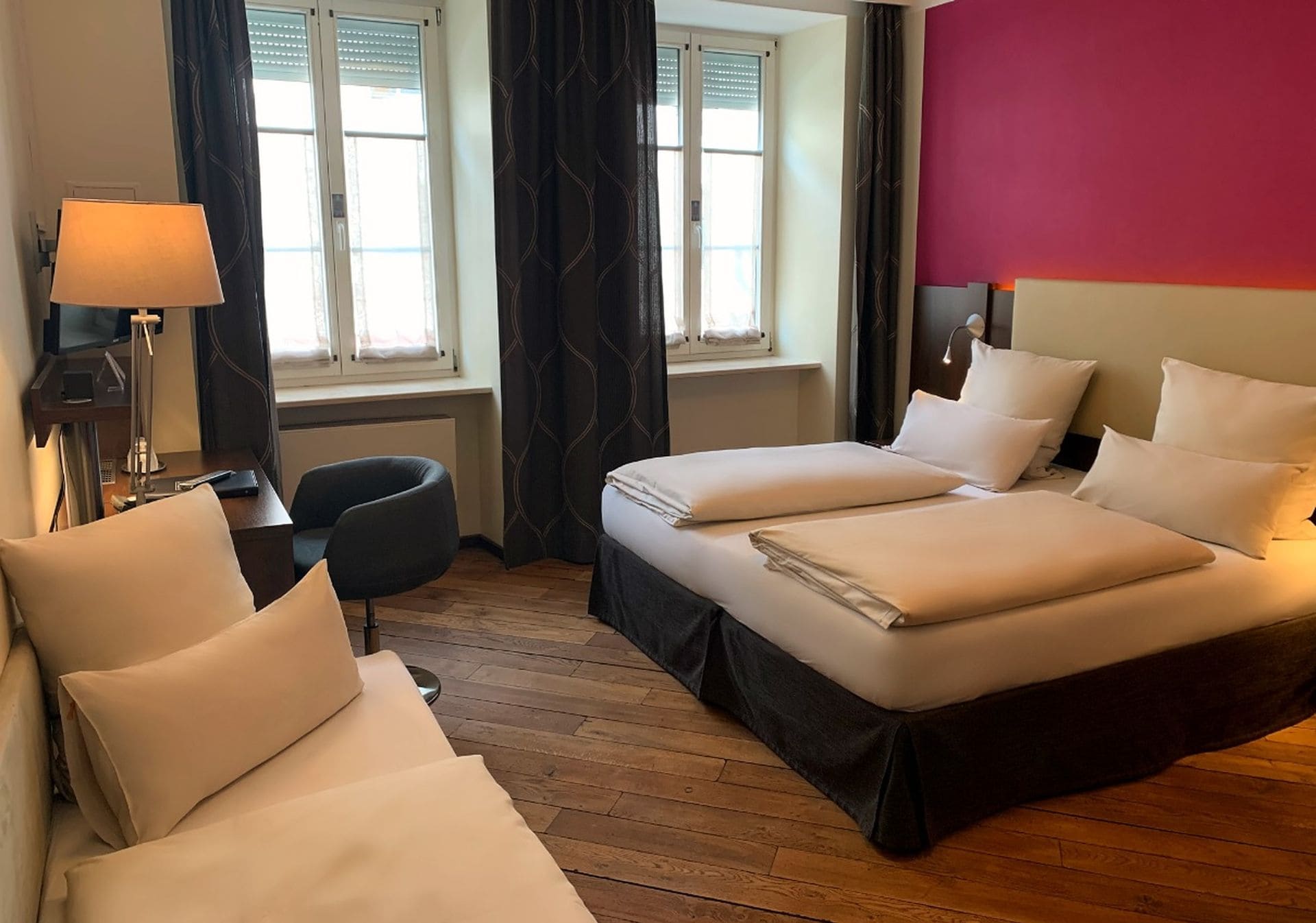 Midrange
Hotel Deutsche Eiche – The unofficial gay hotel of Munich. They promote themselves as simply gay-friendly, but as they come literally attached to Munich's most popular men-only sauna and are found in Glockenbachviertel, Munich's gay area, you'll find the majority of its clientele to be gay men. Besides the sauna, there is also a rooftop terrace with stunning city views and a restaurant serving classic German food. All the rooms are spacious with modern furniture and prices start around 150- 200 euros a night. Prices include a breakfast buffet.
The Flushing Meadows Hotel and Bar – Located on the outskirts of Glockenbachviertel, the entrance to this boutique hotel seems unassuming and tucked away, but the inside takes being a 'home away from home' to a new level, with its cozy atmosphere – the rooms and studios are individually decorated in the stylings of home living rooms and bedrooms. The balconies in the rooms/studios offer a great view of the city, as does the rooftop bar. Prices fall in the 150–200-euro mark for a single room for a night with a complimentary breakfast.
Cocoon Hauptbahnfof – If you're looking for something with a bit of a unique character then this centrally located hotel just outside the old town might be a good fit. Cocoon is styled like a chalet in the mountains complete with wooden furnishings, fireplaces, pictures of alpine scenes, deer heads and a faux ski lift playing video scenes of the ascent up a mountain, The rooms follow suit with a "cozy alm" feel to them, while still having all the necessary facilities. Prices start around 120 euros.
Budget
Hotel Inn Munich City Centre – This hotel is a budget yet modern gay-friendly option within a shopping complex, a holler away from the gay area and fifty meters from Rosenheimer Platz City Rail Station. With reception open 24-hours, it's an easy stagger back to your room after a good night out. Rooms are clean and spacious with all the necessary facilities. A breakfast buffet with Bavarian food is provided in their own restaurant as are snacks, a la carte menus in the day and there's even a bar with cocktails to kick start a night. Prices are at around the 50–100-euro range for a single night.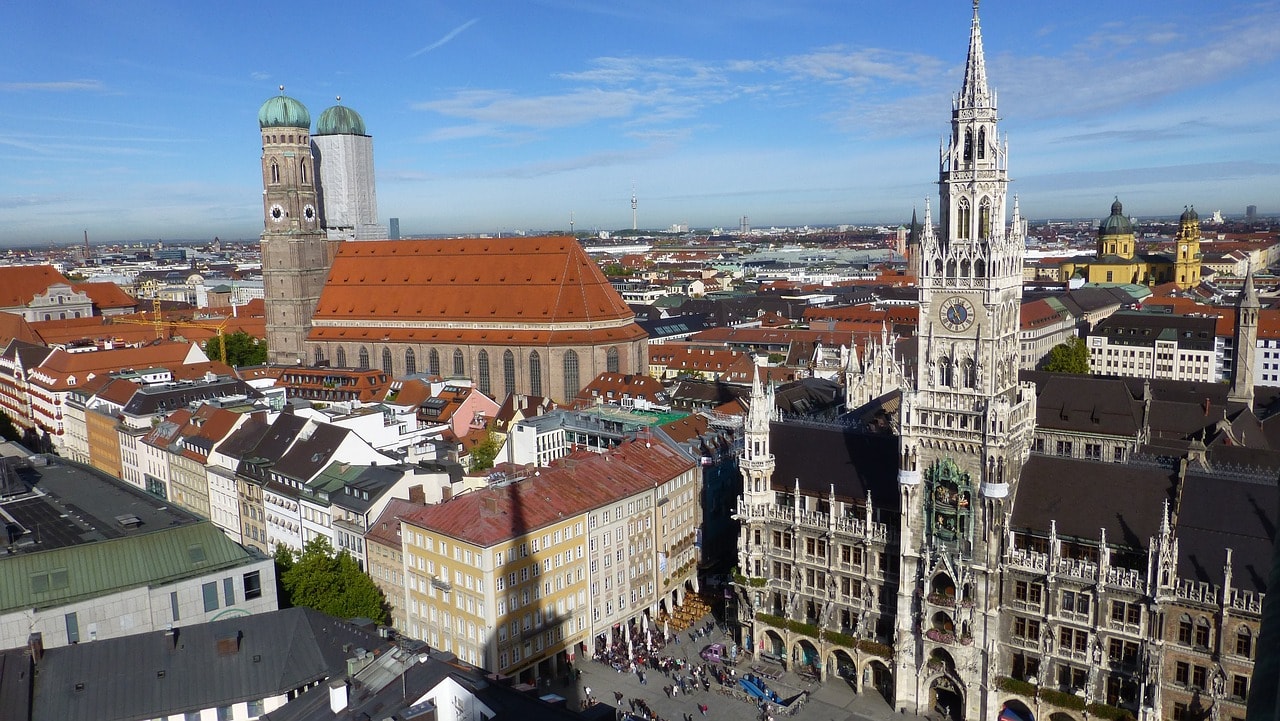 Sightseeing & Activities in Munich
Marienplatz Square– Munich's main square is a sight to behold. Marienplatz Square is named after the Marian column (huge monuments with the Virgin Mary depicted on top) in its center. The two other dominating structures are the impressive old and town hall. The latter building has the famous Rathaus-Glockenspiel attached to the front, a large multi-level mechanical clock in which life-size characters dance within and re-enact important moments from Munich's past. The clock sounds three times a day at 11am, 12pm and 5pm, with large crowds gathering to witness the spectacle. Book tour →

Hofbrauhaus Brewery– Beer is Munich's principal claim to fame, and boy does it do beer well. No more so than in this iconic brewery, which is perhaps the most famous in world. Once the royal brewery for the kingdom of Bavaria it is now a chain of breweries also found in the States, Italy, Brazil and Australia. The one in Munich, however, remains an impressively huge tavern to enjoy the wide range of Munich's ale – the food is good too. Book tour →

BMW Welt and Museum – Cars are another of Munich's claim to fame, as it is the birthplace of the BMW. The Welt is an architecturally impressive building of showrooms for car lovers to see the latest BMW models for free. Whereas the museum is a trip through BMW's history with older vehicles and prototypes on display.

Frauenkirche Cathedral – The towers of Munich's cathedral dominate the skyline due to a prohibition in the city preventing the building of higher structures, so you really can't really miss it. Inside you'll find the tombs of archbishops and members of the Wittelsbach Dynasty, as well as 'The Devil's Footprint' at the entrance. As the name suggests, the black mark "footprint" was said to be left by the devil himself! Book tour →

Munich Residenz – The former residence of the Wittelsbach nobles before the abolishment of the monarchy, this grandiose palace is the biggest city palace in all Germany. With 330 rooms and 10 courtyards to explore across the building complex, you could easily spend an entire day getting lost within it. The Hofgarten can also be found to the north of the palace, a huge court garden itself full of architectural wonders. Book tour →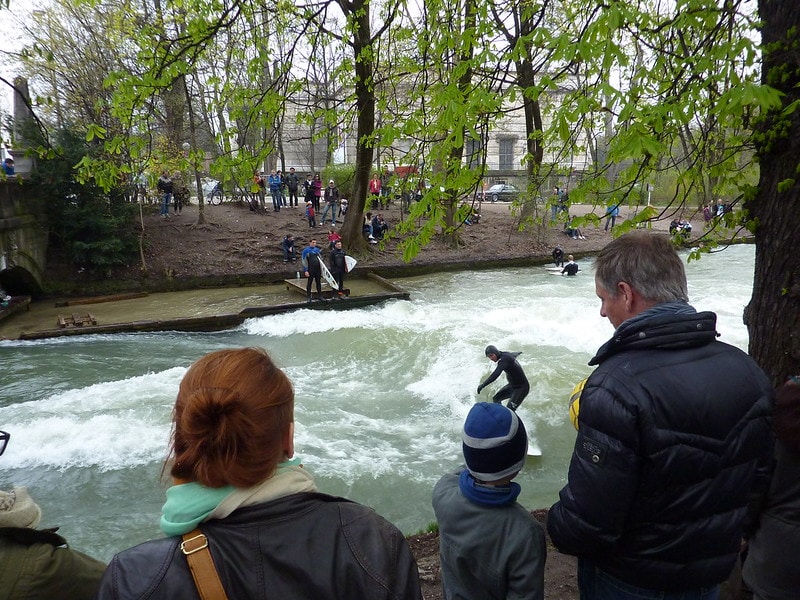 Englischer Garten – This big public park expands from the city center to the north of Munich. The park is beautiful and a great place to get some respite from the busy city, with many lakes, man-made rivers and monuments to see. Two of the most interesting places contained with its ground are the surfing area – where surfers line up on the banks to test themselves against the artificial surfing conditions created in the river – and the lively Chinese Beer Garden. Book tour →

Nymphenburg Palace – Munich's second palace dates back to 1679 and once served as a summer palace to Bavaria royalty. It sits in the west of Munich and is fronted by its own humongous park. The palace is just as – if not more extravagant than – the Residenz both inside and out. Smaller palaces and museums – like the carriage museum – surround it and you can choose between purchasing a ticket just to the main building or for all the grounds. Book tour →

Kunstareal – Most of Munich's art museums are located in the same district. The key attractions are the three "Pinakotheken" galleries. The Alte is famous for containing the works of various European masters, the Neue for impressionist works and the Pinakothek der Moderne for modern art. Book tour →

Olympic Park – The Olympic games were held in Munich in 1972 and this park remains to mark that legacy. Just as many Olympic Parks in big cities around the world, it is gorgeous and full of interesting architecture and zones to relax in. The main draw, however, is the jaw-dropping view from Olympiaberg Hill, which is one of the highest points in the city. Not only providing a view over the park and into the stadium, but also boasting one of the best views across the whole city.Book tour →
Munich Gay Tours
Munich Gay Night Tour – The gays of Munich come out in force at night. This two-hour tour shows you where. They'll take you into the Glockenbachviertel and show you all the hottest gay bars and help you effortlessly slide into Munich's LGBTQ+ community. Besides the best places, the tour shows off a few hidden gems and then sets you free with suggestions to make the night your own.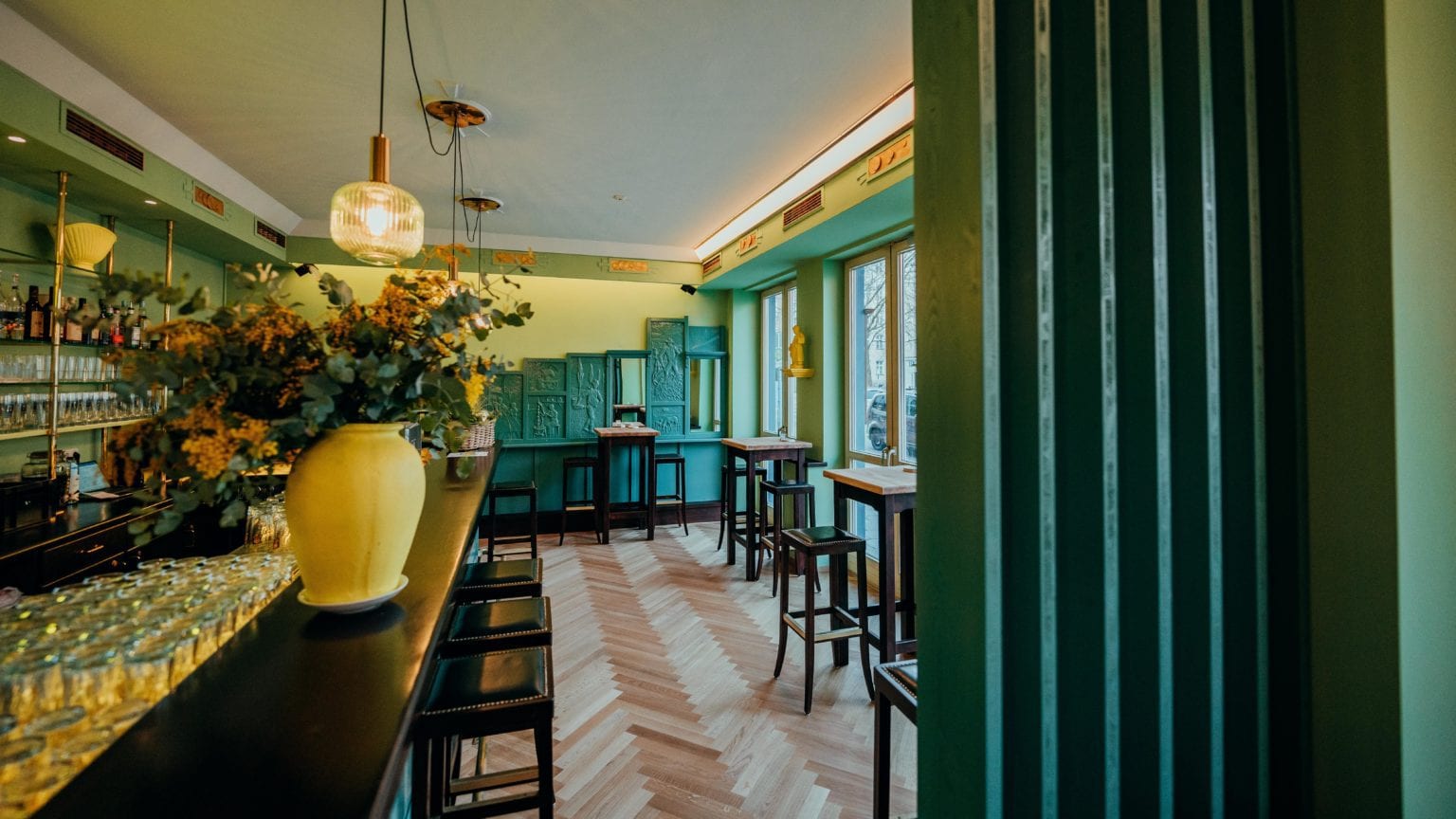 Restaurants and Cafes in Munich
Kraftwerk – "Where all the gays in Munich go to eat", this stylishly cool gay-owned café sits on a corner in Glockenbackviertel, Munich's gay area. It's the place to be seen and is big enough to accommodate this popularity, having a large interior and seats out front to watch the hotness going to and from the gay zone. The food is Mediterranean, including burgers and pastas to wash down with either beer or espresso – depending on the kind of time you're having. Just as with most stylishly cool bars of this caliber, they serve a great brunch at the weekends.
Café Regenbogen – Simplicity incarnate, this quaint little café serves inexpensive South German and Mediterranean food along with coffee and tea. It's an openly LGBTQIA+ establishment with its proceeds going to support people with HIV and their relatives.
Café Gluck – Right in the center of Glockenbachviertel is another charming gay-friendly café with outdoor seating to watch Munich go by. The café is especially good for vegetarians due to their expansive menu, and solo diners due to the laid-back atmosphere. Their soups are exceptionally good and come in an interesting array of flavors, from beet to turkey schnitzel.
Restaurant Deutsche Eiche – Attached to the aforementioned hotel and sauna is also arguably one of the best gay-friendly restaurants in Munich. The food is exquisite and a varied mix of Bavarian cuisine, especially meat dishes, and some smaller less heavy contemporary dishes like Swabian noodles. They open for all three meals a day, but a nighttime dinner with candlelight makes for an ideal romantic option should you be traveling with a significant other – or if an encounter in the sauna below goes really well!
Fesch – Styled as a 'queer Bavarian restaurant' in the gay district, Fesch is exactly as advertised. Popular with gay locals due to its location, the calming green interior makes it the great location to line those stomachs for all that German beer. Highlights on the menu include Bavarian potato dumplings, the juicy ribeye steak and the schnitzel.
Falke23 Wirtshaus – If you're looking for that traditional rustic German tavern feel then this restaurant is perfect. Just shy of the river in the Au district this Inn goes all out on giving you the full Bavarian experience – the staff are even led by an innkeeper. The menu has all the Bavarian classics but with a modern twist like cream goulash, cheese spaetzle and straw pig.
L'Osteria – Just because you're in Germany doesn't limit you to only German food. Munich has many international options like this pizza restaurant. Considered by many to be the best pizza in Munich it also has the advantage of a historical backdrop, being within a venetian hall – with sunroof – in a building once made by the prince regent Luitpold himself.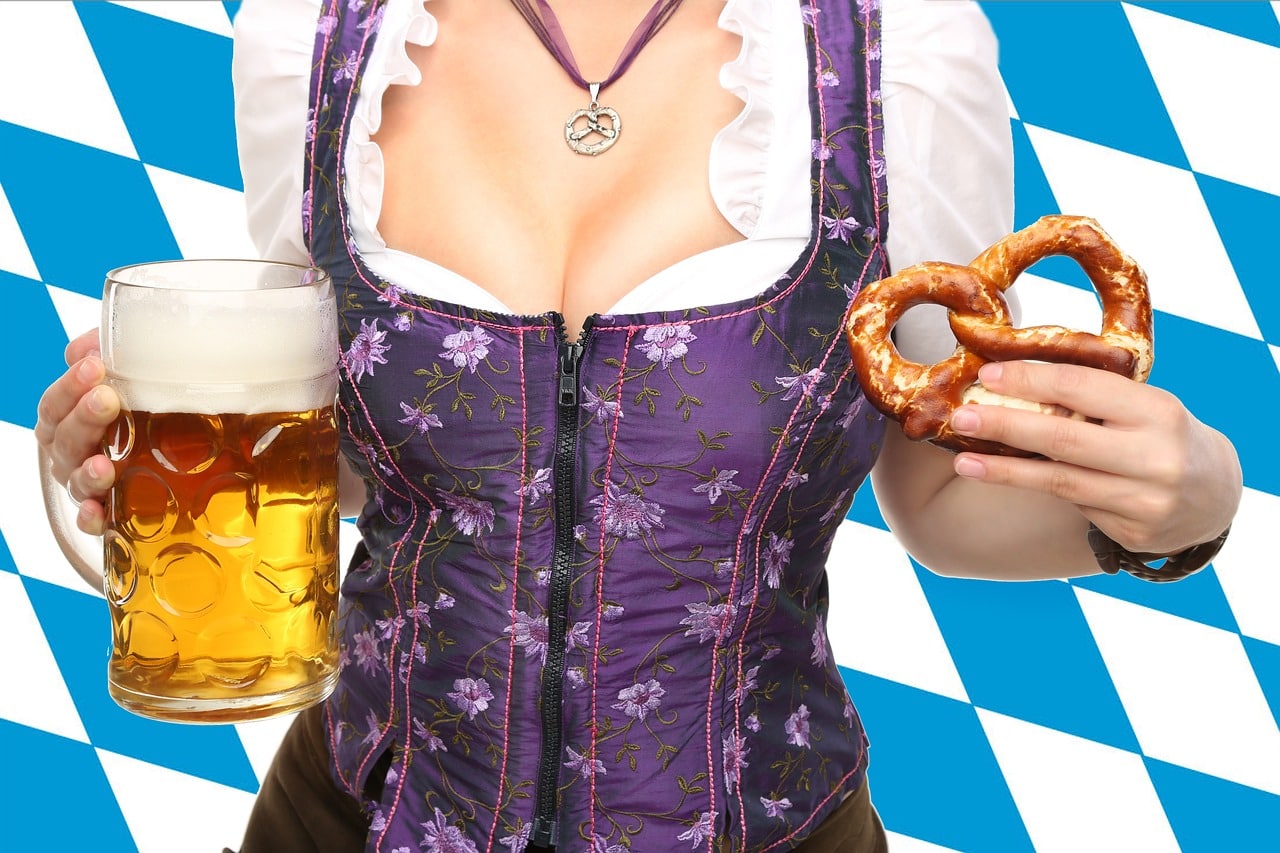 Munich Gay Bars
Munich has a very active gay scene centered around the "gay village" Glockenbachviertel area, which has a fabulously artsy vibe to it. There aren't that many gay bars, but the ones Munich does have are filled with no-nonsense fun.
Edelheiss – This bar claims to be the "oldest in town" and it certainly looks the part with its wooden furniture and old-school German bar vibes. The establishment is especially popular with bears and older guys in general. It's men only and to really ram home that point they run nights like 'Beard Night', where the furry of face get a free drink.
Café Nil – On the flip side, all parts of the LGBTQ+ community are welcome in this bar/café/restaurant. It is also somewhat of a landmark and gathering place for the community, with a large terrace. The quirky interior is in an Egyptian style, painted a comforting living room red and dotted with various abstract art on the walls. There's plenty of seating including sofas to recline on to people watch or to see their frequent drag shows. As well as being a good drinking hole before a big night out, it's also a great place to enjoy a schnitzel and is open all the way from 3pm to 3am.
Prosecco– This fun bar straddles the line between bar and club – it tends to get busy as the other bars close, has disco balls hanging from the ceiling and DJs play a lively combination of German and international pop. There's a good mixture of older and younger clientele and there are areas to relax as much as party, probably with a glass of the bar's namesake Prosecco in hand.
Bar Zur Feuerwache – The name literally translates as 'the fire stations' – with art depicting a fireman to add to the theme – and it is yet another staple of the Munich gay scene, having been open since the 80s. It apparently hasn't been renovated since and keeps its lovingly rustic style décor with 80s posters looking like they've become one with the walls. It's small but cozy – with outdoor seating areas – and the atmosphere is friendly. They serve food, good beer – naturally – and a mean cocktail!
Bar Rendezvous – Sometimes all you need is some cheesy music, friendly service, vivacious drag and silly karaoke. Bad Rendezvous provides all of that. They also have quiz and themed nights throughout the week. Found right next to Sendlinger Tor metro in an area full of bars.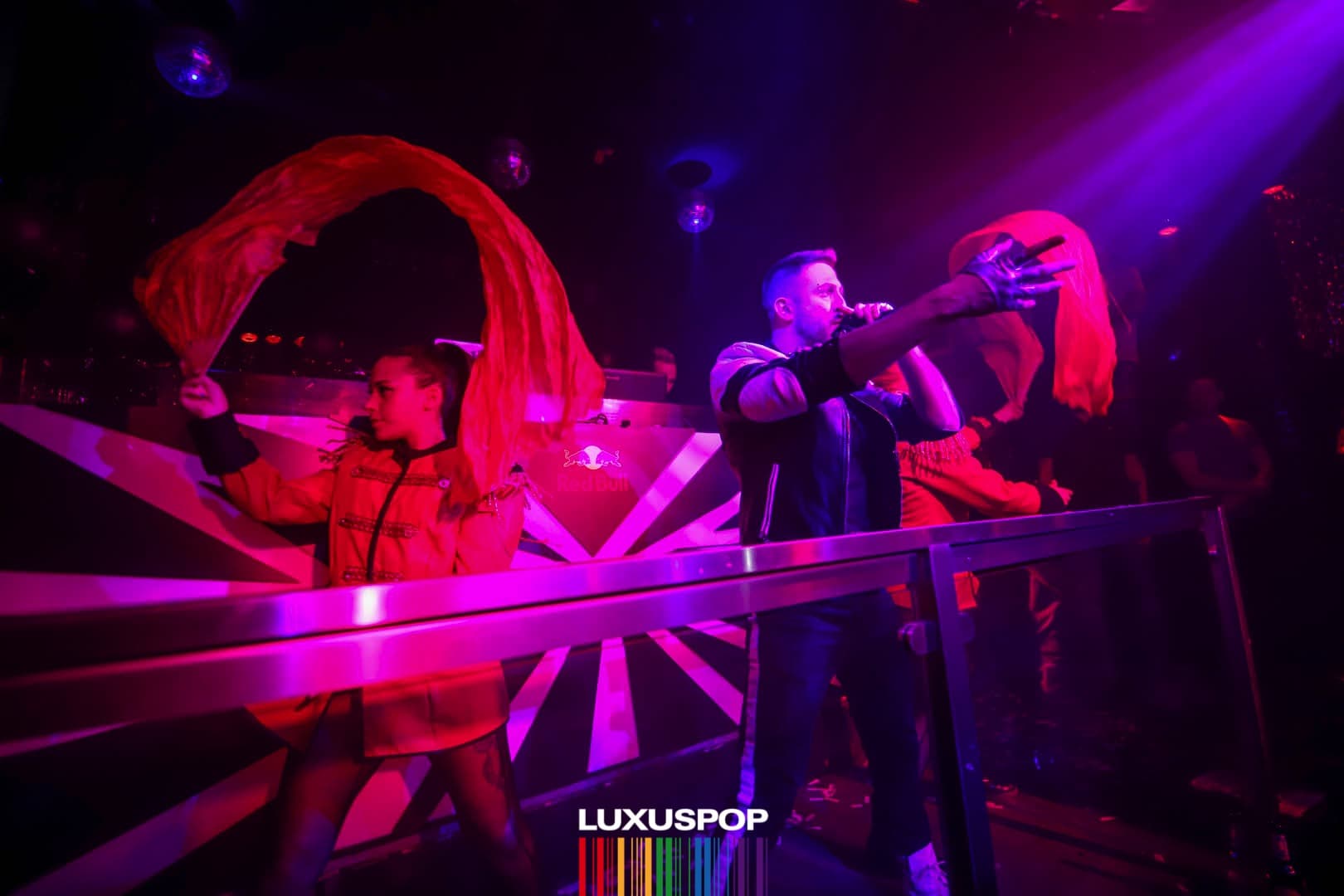 Munich Gay Clubs and Parties
There aren't a lot of outright gay clubs in Munich, but almost anywhere is gay friendly and the aforementioned gay bars all stay open till late with DJs should any of these not take your fancy.
NY Club – Found round the corner from the U+S Bahn Hauptbahnhof metro station is one of the best gay club venues in town and where you'll find the biggest crowds of gay men looking to have a good time. On Saturday nights they hold 'Raw Riot' playing circuit style house music with some of the most famous international DJs – and a cheeky darkroom. World-renowned party events often take place on the same night such as Matinee, SuperMartXe, Kluster and La Demence. Friday nights are a different story with 'LUXUSPOP' a pop night aimed at a younger crowd, which has been voted as the best party in town by local media. Freddy Mercury is also rumored to have graced its dancefloors.
8below Club – Not a gay nightclub per se but a club that holds frequent LGBTQ+ nights. The venue itself has an impressive LED ceiling and is famous for its colorful lighting. The nights change on a frequent basis so check out their website for more information.
PopParty – Should EDM not be your thing then you have this party as an option every first and third Saturday of the month. A PopParty you'll still find lots of hot men, but dancing to RnB, HipHop and pop music. It has a large dancefloor, three bars and even a sneaky darkroom.
Munich Gay Saunas & Cruising Bars
Germany's raunchy reputation is not only limited to Berlin. Munich really holds its own in that department and plenty available for those seeking some no-strings fun while on vacation.
Sauna Deutsche Eiche – Connected to the aforementioned hotel and restaurant is the most popular gay sauna in Munich. Its popularity is due to a few reasons: Firstly, it is absolutely huge, covering four floors and 4,600 square feet. Secondly, it is perfect for any who like their ass with a bit of class because its layout and style are as high-end as saunas come. You won't find darkrooms here, but you will find Finnish saunas, a salt sauna, a whirlpool, large steam bath, solarium, and private booths. Don't worry though, there's still plenty of action to be found. The final reason for the sauna's popularity is its central location in the gay area. There's also a bar, TV and relaxation rooms, a mini-restaurant and even a rooftop garden, which makes the sauna as much for hanging out as a hooking up.
Schwabinger Men Sauna – Whereas Deutche Eiche is upmarket, Schwabinger is somewhat more flagrant about being what you'd expect from a gay sauna – selling itself as a "private playground for men". As such, it contains a large darkroom and cruising areas to complement its range of saunas – Finnish, InfraRed, Bio and Steam. It's located to the North of the city, close to Bonner Platz subway station, but worth the trip because of its loyal – and kinky – following of hot local guys. Just don't focus too much on the horror movie like décor…which either adds or distracts from the atmosphere, depending on who you ask. Entrance fees range from 14 to 24 euros.
MLC Munchen (Munich Lion's Club) – One of the most iconic fetish clubs in Europe – boasting over 600 members – it is also one of the biggest gay fetish clubs. Whether you're into leather, rubber, sneakers or any type of gear, you're welcome to join through their website. From there you can attend 'Underground', their venue found near the Machtlfingerstrasse subway stop, hosting some of the best fetish parties in the world every weekend. Inside you'll find anything your kinky heart can imagine from spanking racks (with the equipment provided unlike a lot of sex clubs) and a Saint Andrews Cross to darkrooms and gloryholes. The entrance fee is a reasonable 10 euros.
CAMP – If you're looking for a more traditional form of cruising bar, then CAMP is the best in Munich. Smack in the center in the gay village it attracts a wide range of men from tourists to locals. It perfectly combines the atmosphere of a laid back bar with a raunchy pick-up environment. The weekends are anything goes, but they hold special events during the week ranging from beard nights to naked nights, so check their website before you go.
Ochsengarten – Sometimes the oldies are the best and "Ox Garden" bar represents the old school. It was Munich's first bar for jeans, leather, rubber and uniforms – the bar famously had Freddy Mercury hold impromptu birthday parties there. As such, the bar has a very loyal following and is packed during the weekends, usually with a slightly older crowd. The dress code is flexible but they appreciate you making an effort, especially during the week when they often have specific themed nights. The backroom is where all the action goes down and it has a fairly well-equipped darkroom.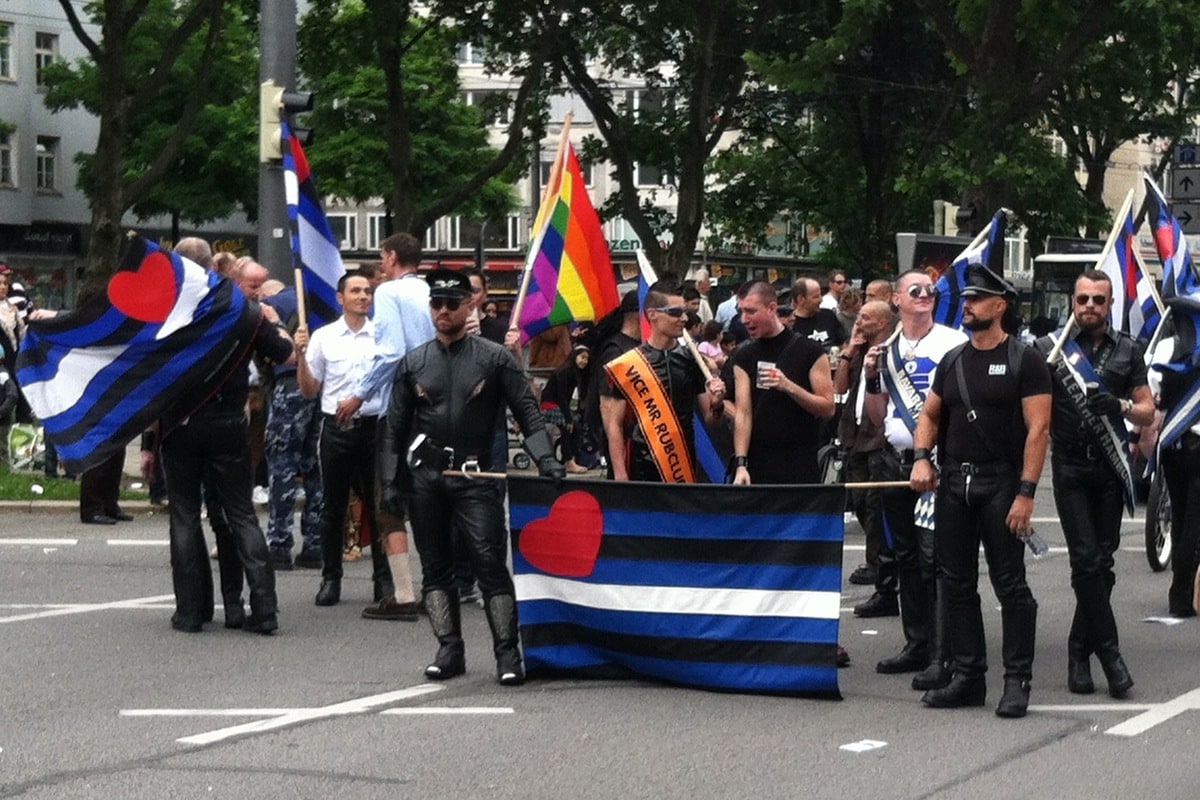 Gay Events in Munich
Munich Gay Oktoberfest (Rosa Weinen) – What more can be said about Oktoberfest itself that isn't already known. With over six million international visitors attending every year, it is the world's biggest 'Volksfest`- a winning combination of beer festival and fairground. Less known is that within the festival itself exists 'Gay Sunday' a huge – and rather rambunctious – gay party taking part on the first Sunday of the event in the Braurosl tent. On the second Monday of Oktoberfest, Prosecco-Wiesn is another good gay party, get a reservation though or you'll never get in. For those who like some kink with their beer, on the same day in the Fischer-Vroni tent, Munich's Lion Club also holds an annual event.
Munich Pride – With such an LGBTQ+ friendly city as Munich, it should come as no surprise it has a pride party to match. Munich Pride takes place in early June and is nine days of parties culminating in a huge Parade on the second Saturday. There are parties all over the city throughout, but the truly unmissable one takes place after the parade inside – yes, actually inside – the town hall.
Hans-Sachs Strasse Street Paty – As if one big gay street party a year wasn't enough this massive street party pulls an estimated 10,000 visitors to the city every August. Munich likes a good street party but – other than Pride – this is the only gay one and takes over two streets in the center for the first Saturday after the 'Feast of Assumption' on August 15th. There's DJs and naturally an after party in NY Club.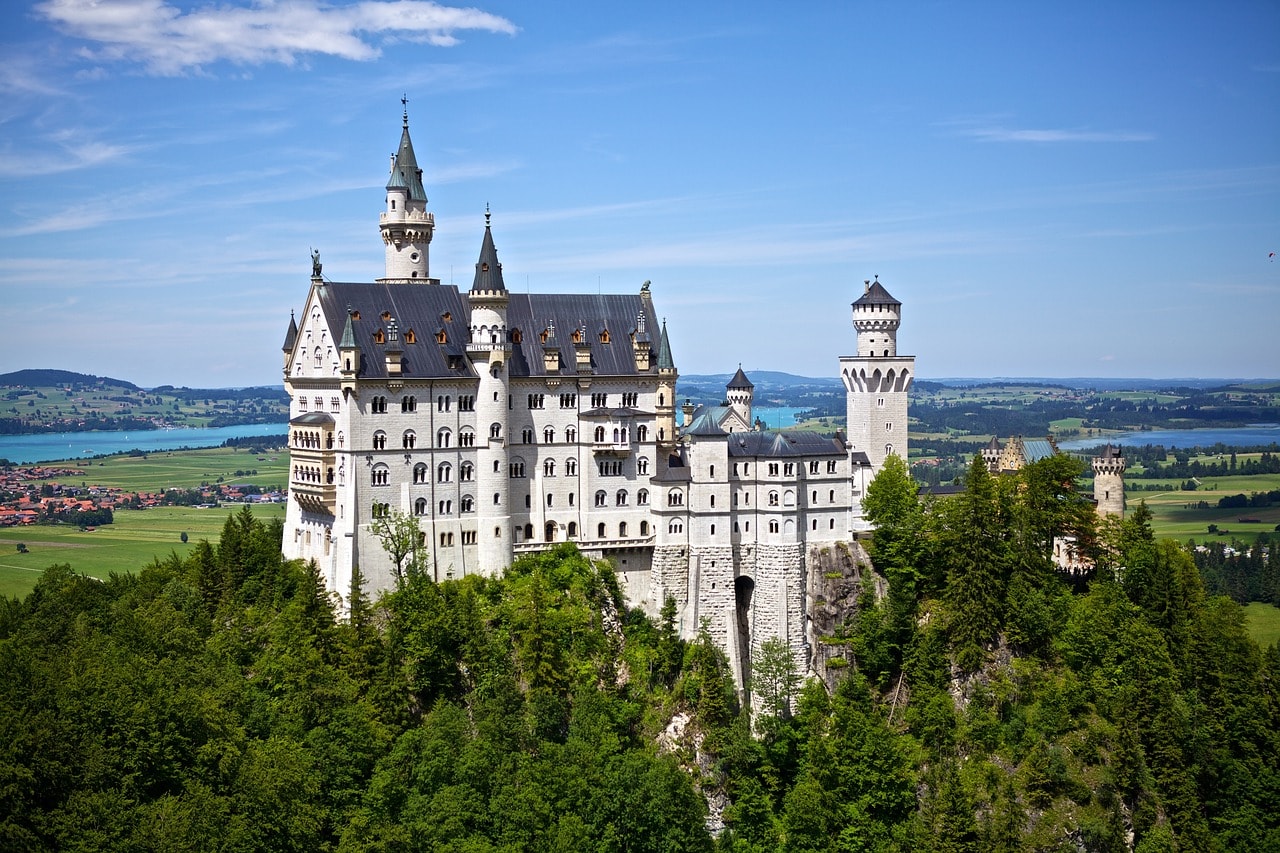 Day Trips from Munich
Munich makes a great base to explore the rest of the region of Bavaria.
Neuschwanstein Royal Castle – The quintessential day trip from Munich is to the legendary fairytale palace just under the Alps. The palace was built originally by King Ludwig the 2nd, or "the shy king", an eccentric Bavarian king who insisted on a retreat from Munich being built for him up by the mountains. The picturesque palace is the inspiration for the castle in Cinderella and open to the public for tours – although be sure to book in advance because it is by far the most popular day trip from Munich. Book tour →

Bamberg – if Munich doesn't leave you sated when it comes to beer, then Bamberg could be the place to go for a few more rounds. Its trademark smoky tasting brew, Schlenkeria, can be found in any of its many beer gardens and breweries around the city. The old town looks like something out of a storybook with medieval buildings and windmills overlooking beautiful bridges spanning the city's river. Reachable by just a two-hour train journey to the North, Bamberg is a great choice for a day trip to sample a more rural Germany. Book tour →

Nuremberg – Arguably the most beautiful place in Germany, Nuremberg is Bavaria's second biggest city. The cobbled streets of the old town contrast with the brightly coloured half-timbered houses found there and are a joy to get lost within. Nuremberg is also a city of historical significance due to its part in World War II. In testament to this, there are various museums, sights and monuments around the city dedicated to this point in history. Book tour →

Salzburg – Munich is so close to the border of Austria that it seems almost rude not to pop over the border and take a look. Salzburg is just an hour and a half on the train making it an ideal day trip to have a taste of Austria. The quaint Austrian city is famous for being both the birthplace of Mozart and the filming location for The Sound of Music. Take a tour and climb up to the fortress overlooking the city for phenomenal views. Maybe you'll see Munich in the distance! Book tour →