A gay group tour is a great option for an amazing travel experience that's already pre-planned and purchased as a package. All the hotels, tours, experiences, restaurants and more have been vetted to offer you a high-quality experience that you'll never forget. It's particularly useful if you're too busy to plan your own trip or if you're a solo traveler because you'll quickly make new friends in your group as you travel together. Of course, you can also travel with a friend, significant other or even a family member on one of these awesome adventures.
About Detours Travel
Detours Travel was founded in 2012 and is one of the leading gay-owned tour operators that offers adventure trips to gay travelers. We know the founder and co-owner Miles well and traveled together on a trip to Israel back and 2015. While the trips are open to anyone, the group atmosphere is especially desirable to singles who want to travel but may not have someone to travel with. Their approach is focused on creating interesting cultural and active experiences while offering their guests some amount of flexibility during the trip to customize their adventure.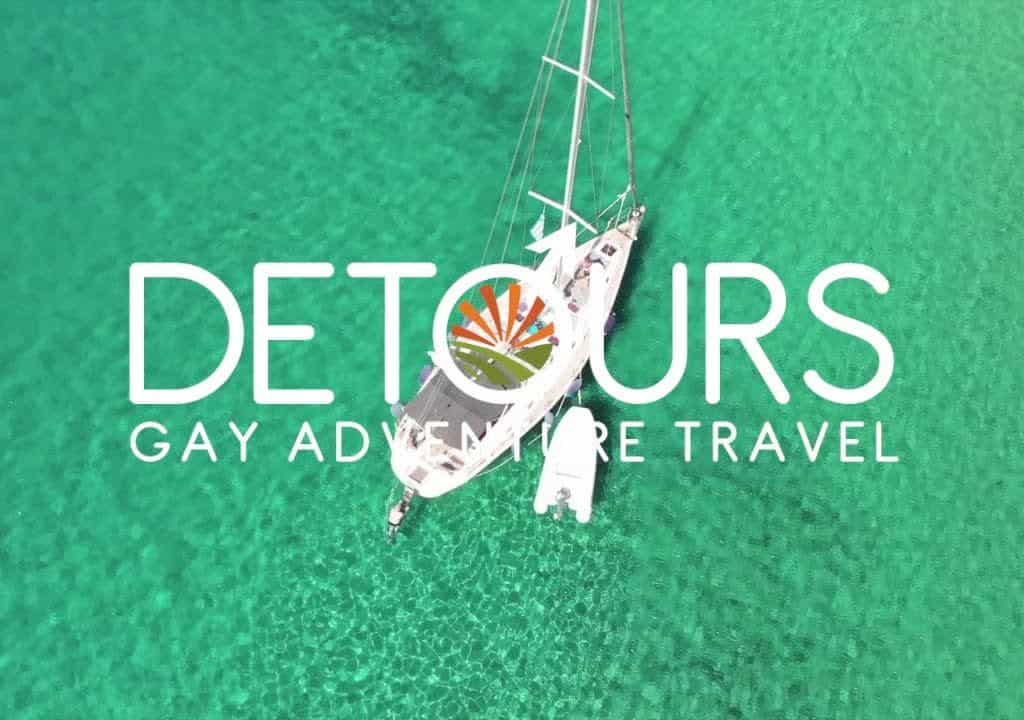 They pride themselves on offering incredible experiences with a unique trip style. They take a laid-back, less structured approach to group travel that feels more like exploring the world with friends than anything else. The Detours itinerary has room for spontaneous opportunities that capture the best of any destination. Their goal is to help travelers get to know a country, appreciate the culture, and do things they would have never imagined.
We definitely recommend checking out a group tour with Detours Travel. Not only will they plan all the necessary details, but you'll be joined by a group of friendly gays – both singles, couples and friends traveling together all in the company of knowledge, local guides.
Check Out These Reviews from Past Travelers
Explore Trips by Detours Travel
Detours Travel offers trips to Peru, Costa Rica, Greece, Thailand, South Africa, Spain, Israel, Jordan, Croatia, Portugal, Morocco, Cambodia, New Zealand, Egypt, Hungary, Czech Republic and Germany. Take a look at some more of their tours to see what interests you the most. Explore all trips from Detours Travel →

Looking for Another Gay Group Trip?
We recommend a few different tour operators that do gay group trips and they all offer great itineraries and experiences that you'll surely love and won't forget. Explore all gay group tours →
Note: This information is created in collaboration Detours Travel, however, rest assured all opinions are 100% our own and we would never sacrifice our integrity for a sponsorship. Some of these links may also be affiliates which means using them won't cost you any extra but we do receive a small commission for each referral. You're not obligated to use them but we appreciate it if you do. Thanks in advance for supporting this site if you choose to use our link.