This article was updated on May 15, 2020.
There are two kinds of vacations that attract two kinds of people. First, there's the "lay on the beach and tan while sipping a cocktail" vacationer. Then there's the active "grab a backpack and climb a mountain" type of traveler. Relaxing vacations are nice, but the great thing about an active adventure is that it's good for the mind, body and soul. Aside from the obvious benefits of exercise, the ascent up a mountain is a rewarding experience. Getting drunk on the beach is fun, but it really can't compare to testing the limits of your body and to the comradery of hiking with a group up a difficult path. There are many group tours you can join to do various hikes around the world, and for the LGBT traveler there are some great gay group tours. Here are three incredible options for gay adventure seekers.
Reach Everest Base Camp
The highest mountain in the world, Mount Everest, is the cream of the crop for many mountaineers. With Out Adventures' Nepal & Everest Base Camp Adventure tour, you'll hike to the base camp at 5,364 meters of the mountain's impressive 8,848 meters. The two week trip isn't only about hiking, however. It also includes a view into Nepali life and culture. Explore the country's capital of Kathmandu, see various temples and monasteries, visit Sherpa villages, and stay in simple tea houses. Do all this while getting to know your fellow like-minded companions on the adventure and developing bonds through the experience.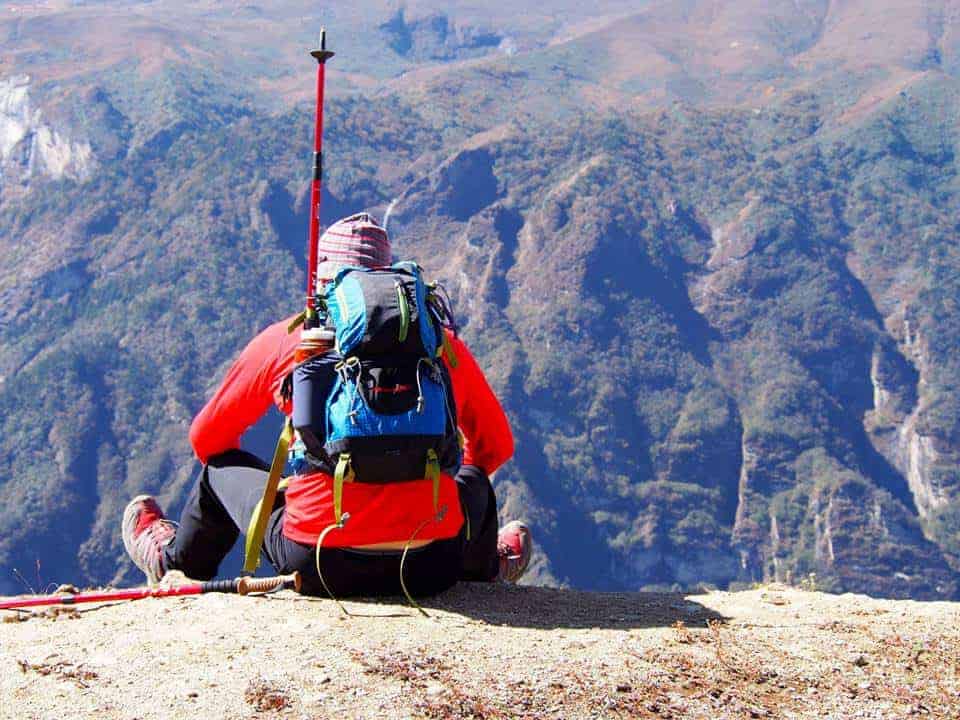 Summit Africa's Tallest Peak
If you're more interested in summiting a mountain, then the Kilimanjaro Gay Climb is more for you. Africa's tallest mountain can be found in Tanzania, a country known for it's diverse people speaking more than 100 different languages as well as its varied landscape with tall mountains, deep lakes, lush forests, vast plains and several islands including one of our favorites, Zanzibar. This climb will take you through the scenic route which also allows you more time to acclimate, guaranteeing a higher rate of success. This nine day adventure can also be accompanied with a Tanzania Luxury Safari for those who want to take advantage of being in one of Africa's most bio-diverse countries.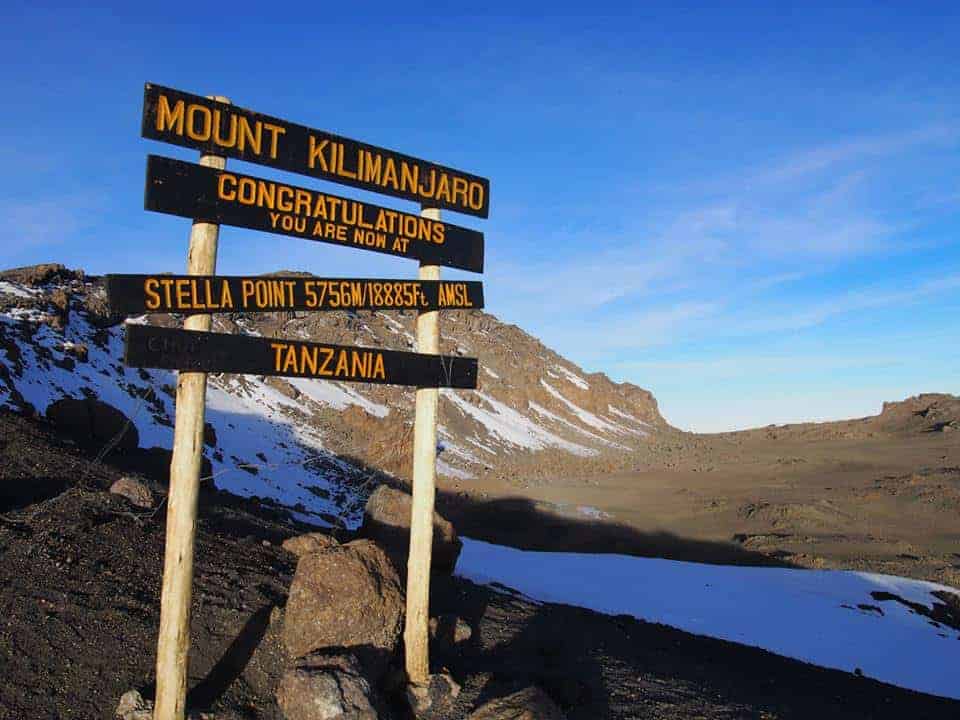 Follow the Inca Trail to Peru's Most Famous Ruins
One of our personal favorite trips we've done was visiting Cusco in Peru on our way to see the infamous ruins of Machu Picchu. The city is a quaint Peruvian town with a colonial charm and a popular stop on the way to the Incan ruins. The Inca Trail & Machu Picchu hike is not quite like the previously mentioned two as this is an easier task with more of a "glamping" experience. Before the four-day hike, you'll even have the opportunity to enjoy gay nightlife at a gay bar in Lima. For a gastronomy adventure, you'll want to try cuy, fried or roasted guinea pig. We found this Peruvian dish tastes better than it looks. This nine day trip exploring the Andes Mountains while developing camaraderie with your group is sure to be a memorable experience.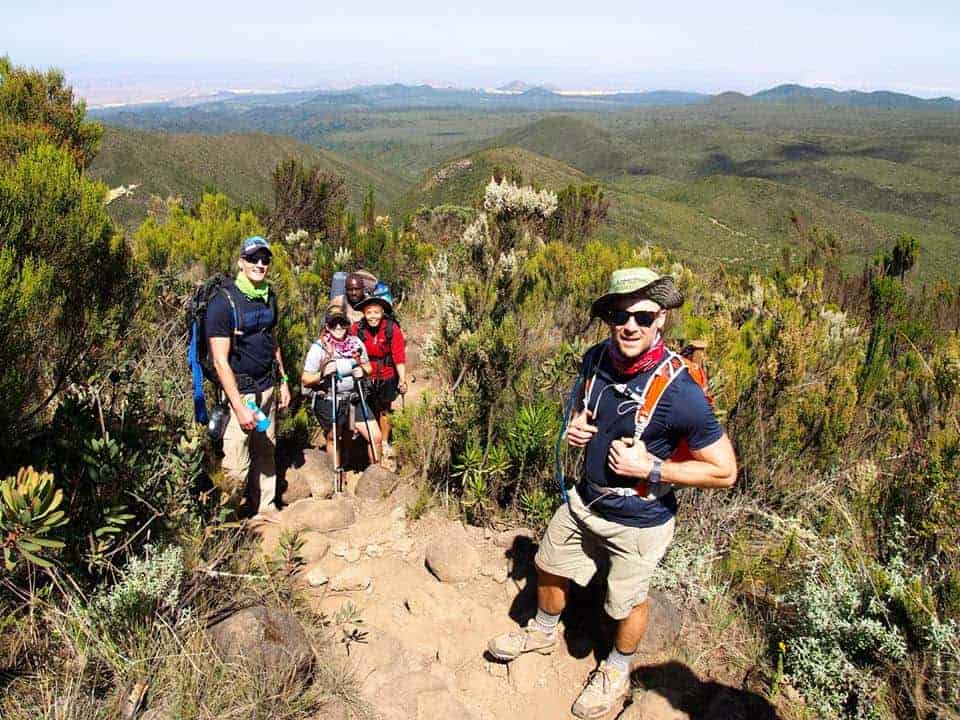 Pick Your (Out) Adventure
If an active vacation is right up your alley then you've got three great gay tours to choose from. As a gay traveler, you have to be aware of your safety when traveling abroad, especially to developing countries where LGBT laws have not caught up with the western world. Booking a trip with Out Adventures guarantees you extra safety as they have already secured gay-friendly accommodations and guides. No matter which tour you choose, a group leader will be there during the entire trip to ensure everything goes smoothly. All tours also include travel insurance, transfers, meals, expert guides and best of all, new friends and unforgettable experiences. You can save up to $200 on all OUT Adventures trips when booking online. Click here to get your special discount.
So what do you think? Which gay hiking tour interests you the most? Have you done any of these treks? Let us know in the comments below!
Note: This article was written in partnership with Out Adventures, however, rest assured all opinions are 100% our own and we would never sacrifice our integrity for a sponsorship.