Travel is an amazing activity that allows you to explore new places, experience new cultures, see awesome architecture, natural wonders and monuments, meet new people and sample delicious new foods and cuisines. These experiences, of course, are almost always more pleasant and memorable when you can enjoy them with a friend, family member or significant other.
But what are you going to do when you really want to take a trip or visit a new place but you don't have a travel companion to join you? Gay solo travelers are more common than you might think and many people have learned to travel the world alone while still enjoying a memorable, social experience in their destination of choice. While we typically travel together, we've both had the opportunity to travel alone plenty of times and we've picked up a few tricks to help solo gay travelers make the most of traveling alone, or rather, not being alone if you follow our advice.
Use a Roommatch Program on a Gay Cruise
Most gay cruise and sailing companies offer a cabin match program where they will assign you a roommate, so you don't have to pay for the full price of a two-person room if you're traveling alone. The obvious downside to this is that you'll have to share a cabin with a stranger that the company will match you with. However, this will save you a ton of cash because gay cruises and sailings trips charge solo travelers the same price as two people if you want your own private cabin. So if you're not afraid to share with another fellow solo traveler, this might be a good opportunity to join a gay cruise or sailing trip. Also, major gay cruise companies like Atlantis, RSVP and VACAYA offer onboard activities for solo travelers to help you meet others onboard, beyond just your own roommate. You'll also be able to sit with other cruise guests and solo travelers during meals so it's quite easy to meet people and make new friends if you're open to it.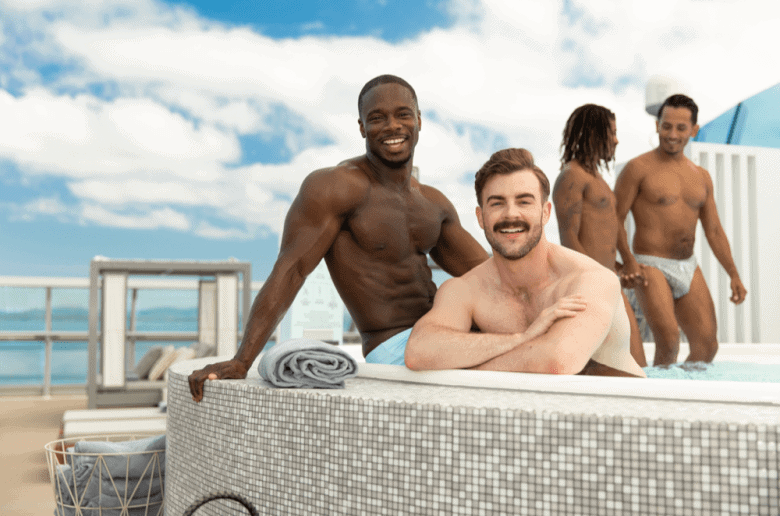 Take a Gay Group Tour
A gay group tour is a great option for an amazing travel experience that's already pre-planned and purchased as a package. It's particularly useful if you're a gay solo traveler because you'll quickly make new friends in your group as you travel together. We recommend a few different tour operators that offer gay group trips and they all have great itineraries and experiences that you'll surely love and won't forget. Although most LGBT+ tour operators host a lot of gay solo travelers, the best companies to check out as a gay solo traveler are Detours Travel and Out Adventures. Both offer great destinations, unique itineraries and amazing experiences. In fact, the majority of travelers on their trips tend to be solo travelers so you won't feel out of place. Both companies also offer roommate programs that allow you to save money and avoid the single supplement often charged to solo travelers who would otherwise occupy a two-person room by themselves. Unlike gay cruises or sailing trips, the single supplement charge on a gay group tour is not twice the price, but typically just 35-40% more than two people traveling together. So while single supplements are certainly annoying for solo travelers, you can choose between privacy if you have the extra cash or a bit of savings while sharing. In either case, you'll still be part of an intimate group of usually 6 to 20 people throughout the entire trip.
Ever since 2018 we have been hosting our own gay sailing trip each summer and we've always offered a cabin match program. Our first hosted trip started in Croatia and then the following year we sailed the Greek Islands. Since we first started our own trips in 2018 we have hosted over 70 guests on some amazing summer adventures. In fact, many of our guests are single travelers so you can make new friends as we explore together. We've expanded our hosted trips in 2023 to six destinations—Spain, France, Greece, Italy, Malta and Croatia—and all our friends and followers are invited to join.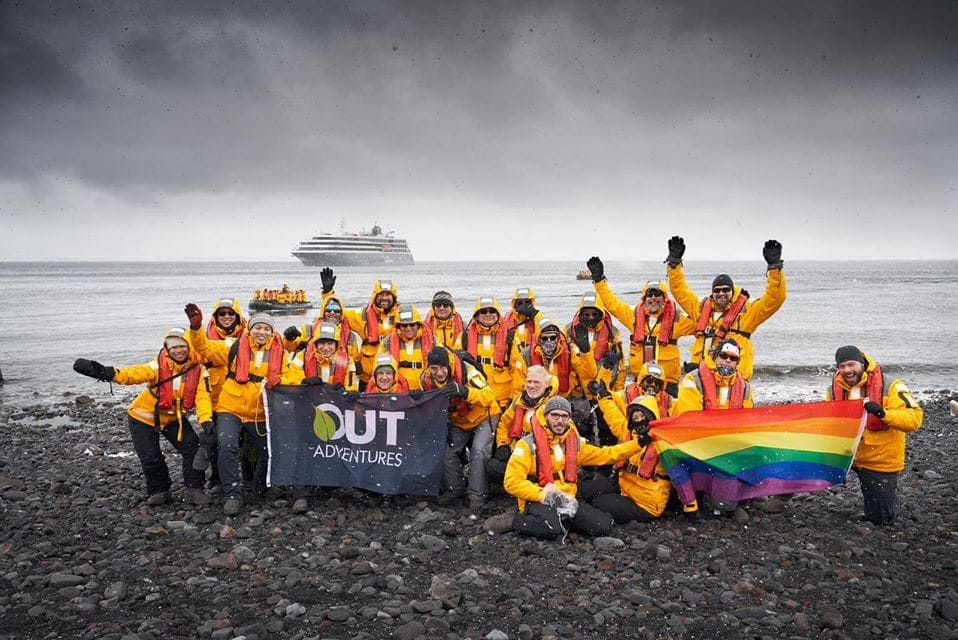 Stay at a Gay Hotel or Resort
Every year there are more and more hotels opening that specifically cater to the LGBT+ community. This trend originated from the popular clothing-optional gay resorts in destinations like Key West, Palm Springs and Fort Lauderdale but now there are even more options. Most notable is the largest gay hotel chain, Axel Hotels. Opened in 2003 in Barcelona, they offer properties in 8 cities in Europe and North America. In addition to Axel Hotels, there are a variety of other small gay hotels around the world. The advantage of staying at a gay hotel is that it's easier to meet other LGBT+ travelers visiting the same city. Many properties offer onsite social events where you can socialize and meet other guests, which is typically not as easy at a traditional hotel. If you're a bit too shy to introduce yourself in person, just pop on Grindr and start a conversation with another guest staying at the same hotel to break the ice.
Use a Gay Travel App to Make Plans in Advance
Using a gay app is one way you can connect with locals in a city you're visiting to get the best insights and updated information about the destination. You might also be able to find other tourists on these apps who might be interested in meeting up. These apps can be particularly useful, especially if you're traveling alone or looking to connect with other gay guys on your trip (there are lesbian and general LGBT+ apps too!) Many apps also have useful features that you can use when you travel. Of course, there are a lot of apps that are popular for gay hookups but the best ones for travel tend to be Grindr, Hornet and Scruff. All three apps offer unique features geared towards travelers visiting a new city.
Stay at a Hostel
One of the easiest ways to meet other people while traveling alone is to literally sleep in the company of others. While not for everyone, staying in a hostel is definitely an easy way to meet other travelers, albeit not necessarily other LGBT+ people. At hostels, young backpackers often stay in dorm rooms with other visitors from around the world. If staying in a dorm room is out of the question, you might still consider getting a private room, which tends to be offered at larger, more trendy hostels in major cities. You'll still have your own space to sleep but hostels generally have a very open and social atmosphere so it's likely much easier to connect with other guests compared to a traditional hotel. The hostel community tends to serve younger travelers usually around 35 and under, so keep that in mind if considering this option.
Visit During a Large Gay Event
Planning your trip around a large LGBT+ event or gay pride is another option where you have more likelihood of meeting other visitors. During these large events, you can join various activities or parties where you can meet others and escape the loneliness of traveling solo. Combine visiting during an event along with some of the other tips we've mentioned above, and you have a really good chance of making new friends during your trip.
Book with misterb&b and Use the Connect Feature
misterb&b is an online booking platform similar to Airbnb but designed for the LGBT+ community. You can rent rooms, apartments and homes from gay hosts around the world. So whether you choose to rent a private room in a shared apartment or even an entire place to yourself, you'll have a local contact who can provide you with the most up-to-date information on the gay scene. You can even connect with other misterb&b travelers during your trip with their unique matching feature. When you make your booking, you can choose whether or not you want to make your trip public and visible to other misterb&b travelers. If you do, you'll see a list or other people renting apartments in the same city that happen to overlap with your trip. Using the matching feature, you're able to connect and message other users in advance. You can use this tool to meet up with other tourists during your trip, perhaps for sightseeing or maybe a drink out at a local gay bar.
Special Offer! Sign up with misterb&b  and you will receive a free $10 credit to use on your first booking!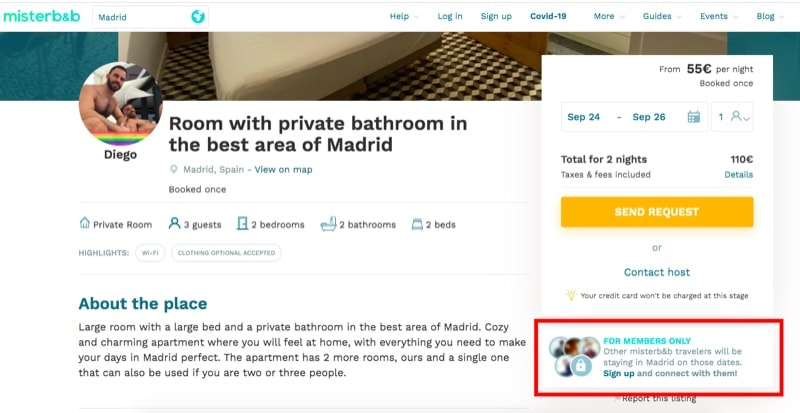 Use Online Meet Up Platforms
There are a number of different platforms designed for travelers to help connect with locals when visiting new cities. A couple of the most well-known sites are Couchsurfing and MeetUp. While Couchsurfing is primarily designed to help travelers stay at a local's home without payment, the platform can also be used to simply connect with locals and make plans in advance even if you're not staying at that person's home. In the same spirit, Meetup is a place where locals and visitors alike can connect with others to join up and make plans for certain activities or gatherings focused around a common interest. Both platforms even have LGBT+ specific groups and pages if you're looking to meet someone from the community.
Find a Local Gay Guide
Having a local guide is one of the best ways to become familiar with a new destination. And if you happen to find an LGBT+ tour guide, this person can also share all the local secrets and tips about the local gay scene. There are a variety of LGBT+ city tours in different destinations around the world and many even offer group, rather than private tours. Joining a group tour is another opportunity where you can meet other LGBT+ tourists who might be interested in joining you in another activity later during your visit.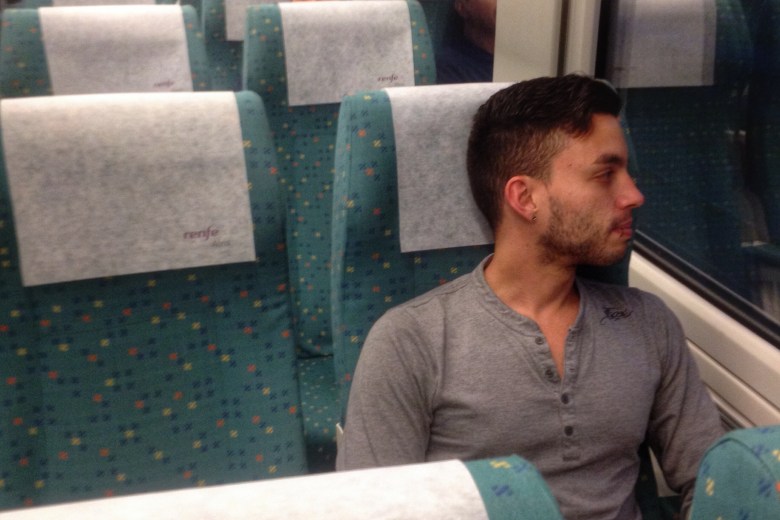 Put Your Safety First
Last but not least, maintaining your safety while traveling alone is perhaps the most important thing you can do during your trip. Solo travelers are more likely to be the target of crimes compared to those traveling in groups. Be cautious when traveling alone, particularly at night, and don't go out alone in neighborhoods if you aren't certain it's safe. In particular, LGBT+ people need to pay extra attention to their safety depending on the destination they visit. It's important to point out that even in the most gay-friendly destinations, you can still find homophobia and people who wish to do you warm simply because of your sexual orientation. If you're visiting a destination known to be anti-LGBT, it's even more important that you are vigilant about your safety. If you are using dating apps to meet locals be sure that you don't become the victim of someone wanting to do harm. Use your best judgment and if you do plan on meeting a local though an app, it's advised to do so in a public place to limit the chance of potential issues. When in doubt, don't take a risk which might put your safety in jeopardy. For more safety tips, download the comprehensive guide to LGBT+ safety, from ManAboutWorld.
Do you have travel trips for gay solo travelers not listed here? Let us know in the comments if you have any helpful advice.