The states of the US are so different that they might as well be countries in of themselves, with such diverse locations from coast to coast. This is both a blessing and a curse as you get both an exciting variety on your travels and varying attitudes towards the LGBTQ+ community from state to state.
It might surprise you to learn that the unassuming region of Northern Kentucky is well on the road to becoming the most LGBTQ+ friendly destination in the southeast. One of its principal cities, Covington, was one of the first places in the state to pass an LGBTQ Fairness Ordinance act – all the way back in 2003 – banning discrimination in housing, employment and public accommodations.
Northern Kentucky, or NKY, is found straddling the southern side of the Ohio River, neatly divided into the regions of Florence, Covington, Newport and "the Corridor" each with its own charm. Covington and Newport are especially known for being welcoming to the LGBTQ+ community and the region is quickly becoming the place to be – with Conde Nast Traveler naming it one of the 23 must visit places in 2023. NKY is full of fun things to do for folks of all sexualities and gender identities, so here are just some of the best reasons to head out into the up-and-coming region.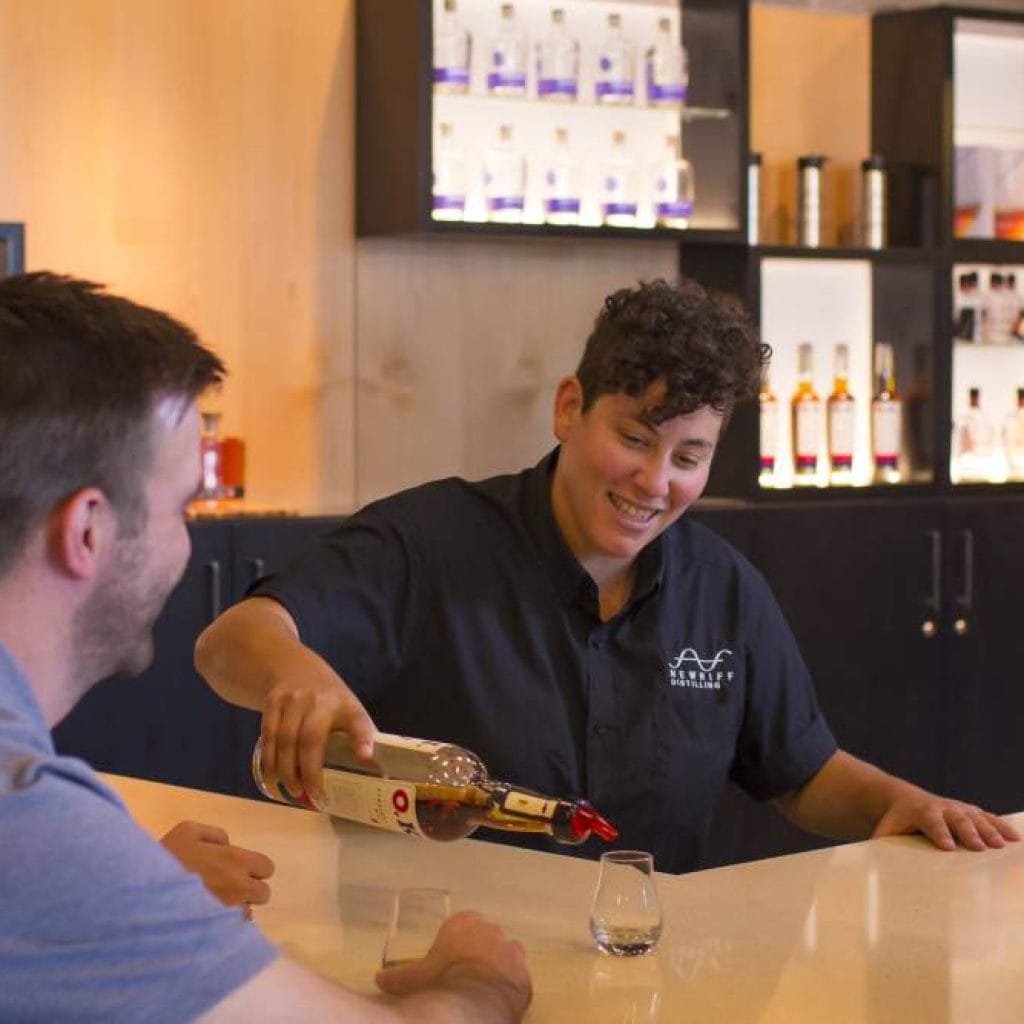 Get into the Spirit(s) of Things
The region of Northern Kentucky has a potent claim to fame: Bourbon Whiskey! 95% of the quintessentially American whiskey is made in Kentucky. NKY holds a range of trendy bars and distilleries with the region being the gateway to the famed Kentucky Bourbon trail. Down in Newport you'll find the impressive New Riff Distillery – who have been curating their own Bourbon since 2014 – to take a tour around and enjoy some of the finest whiskey in the world.
However, whiskey isn't everyone's poison of choice and Northern Kentucky also has a history steeped in wine and beer – the first commercial vineyard in the US was created in Kentucky and in the 19th century the NKY and Cincinnati region was known as 'the beer capital of the world' due their superabundance of breweries. As such, the region is full of wineries, vineyards and more than 60 craft breweries to visit. In short, down in NKY you'll never be amiss to find a watering hole to get a good drink in.
Be A Queer of Culture
For those who enjoy a splash of culture with their booze, there are unique and interesting museums aplenty in Northern Kentucky. As well as your more traditional art museums, you'll find oddities like the world's only ventriloquist museum and the Behringer Crawford Museum – home to an infamous two-headed calf! Or take a walk or Uber across the Ohio river to nearby Cincinnati to enjoy a wealth of performing arts options and other quirky museums like the American Sign Museum.
There are also a fair number of theaters and art venues across NKY including The Carnegie, doubling as both a theater and art gallery. Plus, you can enjoy the innovative street art scattered all over its principal cities especially within Covington's storybook-like­ Mainstrasse Village area – the beating heart of bohemian culture within the region.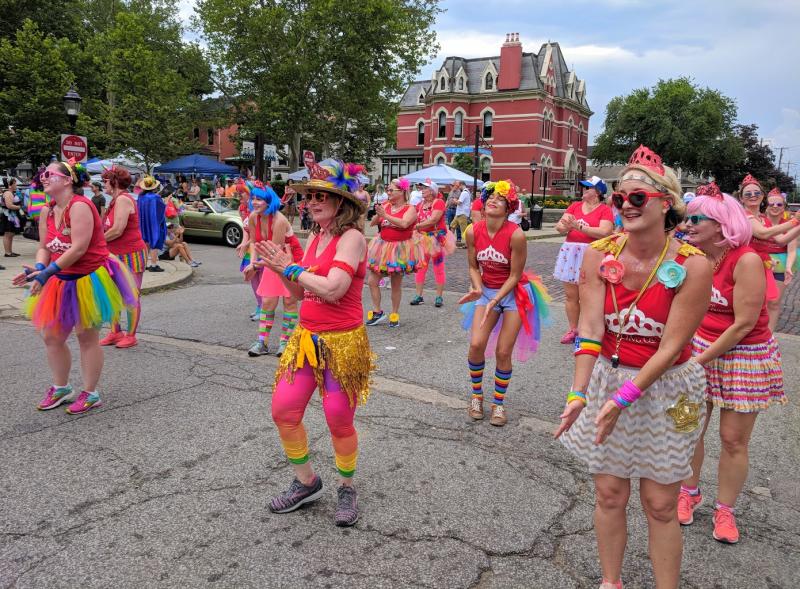 Everyone Is Invited to the Party
Let's face it, us gays know how to party and in Northern Kentucky it is no exception. Newport and Covington have thriving gay scenes made up of bars and clubs catering to the LGBTQ+ community. Mainstrasse Village in Covington is the epicenter being full of charismatic bars like Bar 32, Rosie's Tavern and The Creative House of Art and Design – or CHAD for short. The latter offers art classes in addition to its "secret bar" and patio where the queers of culture gather every night.
The Cellar is Covington's best club with drag shows, talent competitions, karaoke and goth nights taking place every night of the week. Newport isn't quite as on the pulse but still has its own popular gay bar in The Crazy Fox, serving up the best Bloody Marys in town. Finally, NKY celebrates its own Pride festival in early June each year with a massive parade to celebrate the diversity of the region.
Live, Love, Eat
Foodies will delight in Northern Kentucky. There are hundreds of award-winning restaurants serving cuisine from all over the world – whether that be from China, India, Mexico, New Orleans or just good old southern food. Mainstrasse Village has practically every type of international restaurant in just six blocks. No trip is complete without trying out the local sausage…or rather goetta sausage – a yummy mix of pork, spices, onion and oats giving it a crispy exterior and creamy center that can be eaten in innumerable ways, from sandwiches to tacos to donuts to corn dogs.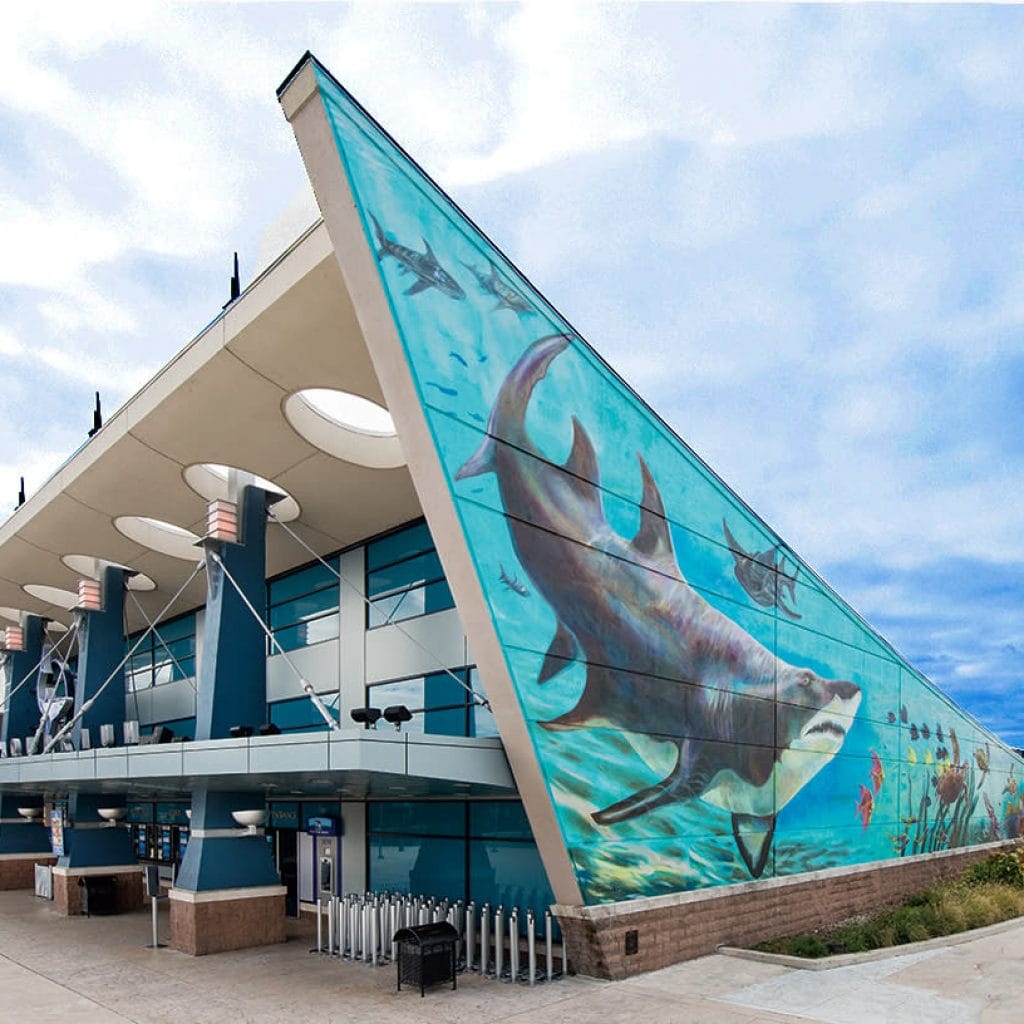 Get Wet and Wild
Newport City holds a huge aquarium with a unique twist to it. Two hundred feet of acrylic tunnels are open to be explored while surrounded by varied sea life such as fish, sharks, sea turtles, stingrays, penguins and even two albino alligators. The unique element is a first of its kind "shark bridge" – a terrifying suspended rope bridge above a shark tank. Don't look down!
Enjoy the Great Outdoors
A scenic walk along the Ohio River is always a treat with four beautiful bridges to walk or cycle across. You can take a boat to take in views of both NKY and neighboring Cincinnati across the river simultaneously, or recline in Bridgeview Park in Newport watching the world go by with that special someone.
Northern Kentucky actually has many parks to enjoy some southern sunshine in. The calming 'Garden of Hope' in Covington is 2.5 acres long with amazing views over the city and contains religious curiosities like a replica of Christ's tomb in Jerusalem as well as imported stones from the Jordan River, Jerusalem's Wailing Wall and Solomon's Temple.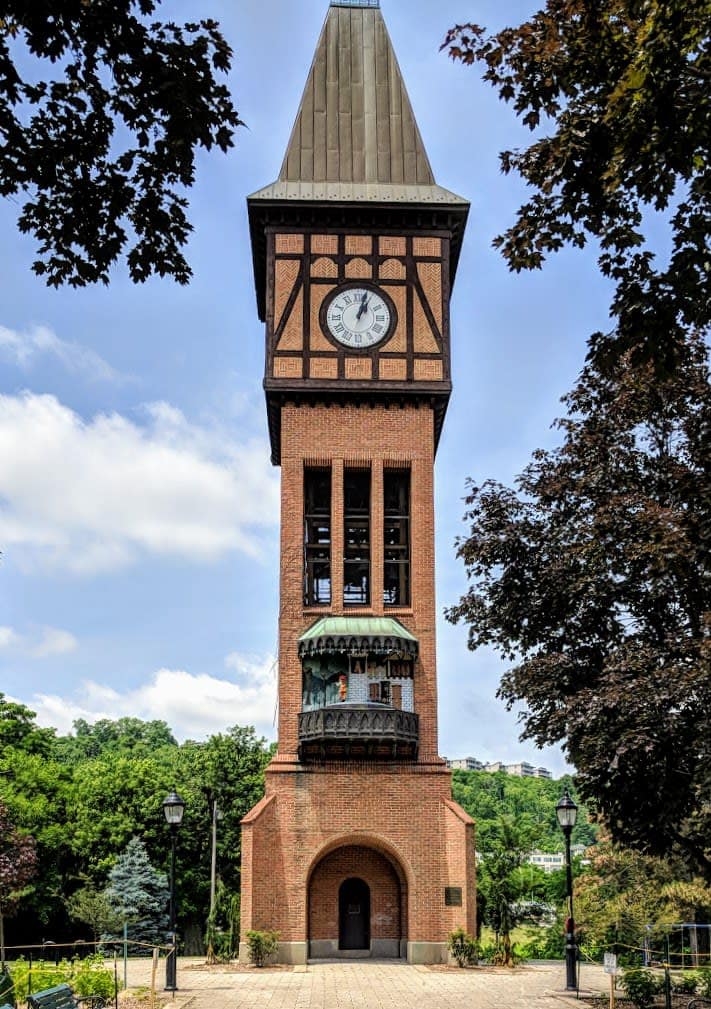 See Iconic Landmarks
There are four bridges leading into Northern Kentucky from Cincinnati, but one really stands out. The Purple People Bridge, which – besides being fun to say – is an iconic pedestrian-only bridge that is…well purple. The first railroad bridge connecting Cincinnati and NKY was repainted and restored in 2001 to become the instagramable landmark it is today. All year round special events are held on the bridge, including the 'Party on the Purple People Bridge´ – try saying that three times fast.
There are many other landmarks around NKY but another of the coolest is the Carroll Chime Bell Tower in Mainstrasse Village, where at the right time of day you can witness a mechanical Pied Piper and accompanying mechanical children emerging from the top.
Buy Yourself Something Nice
Finally, there is a healthy dose of shops to spend your hard earned cash at in Northern Kentucky. There are traditional malls, but it is the local shops where NKY really shines. You'll find stalls, stores and boutiques selling antiques, handmade wooden décor and any kind of souvenir you can imagine. NKY also has a geeky streak and the intrepid will uncover local establishments selling science fiction and pop culture toys as well as vintage LPs, among other treasures. All the better to find a little memorabilia of a time well spent down in Northern Kentucky. 
Click here to learn more about Northern Kentucky and plan your visit.
This article was sponsored by meetNKY Convention & Visitors Bureau