Europe is a delicious smorgasbord of style, culture, and fashion. Traveling through the continent is such a varied experience, where no country – or even city – looks or feels the same. Just as each traveling adventure is unique, so too is the shopping. After all, what trip is complete without buying some memorabilia of your visit – all the better if it's an outfit to impress upon your return.  
McArthurGlen Designer Outlets are the best places to purchase those wearable memories with savings up to 70% all year round Found but a stone's throw from some of the most iconic cities in Europe with easy accessibility, the village-like Designer Outlets include a range of restaurants to enjoy and are all individually styled to represent the countries they are found in – from the mosaics and frescoes of Italy to the quaint stylings of Austria. They provide an experience as much as a shopping escapade that is worthy of a day trip, wherever you may be in Europe. On top of the year-round savings, don't forget to claim your VAT tax back through Tax Free Shopping available in all of the Centres. Click here to save an additional 10% off your next shopping trip.
Let us point you in the direction of seven European cities to visit, where you can take a shopping detour – or two – as a valuable part of your stay.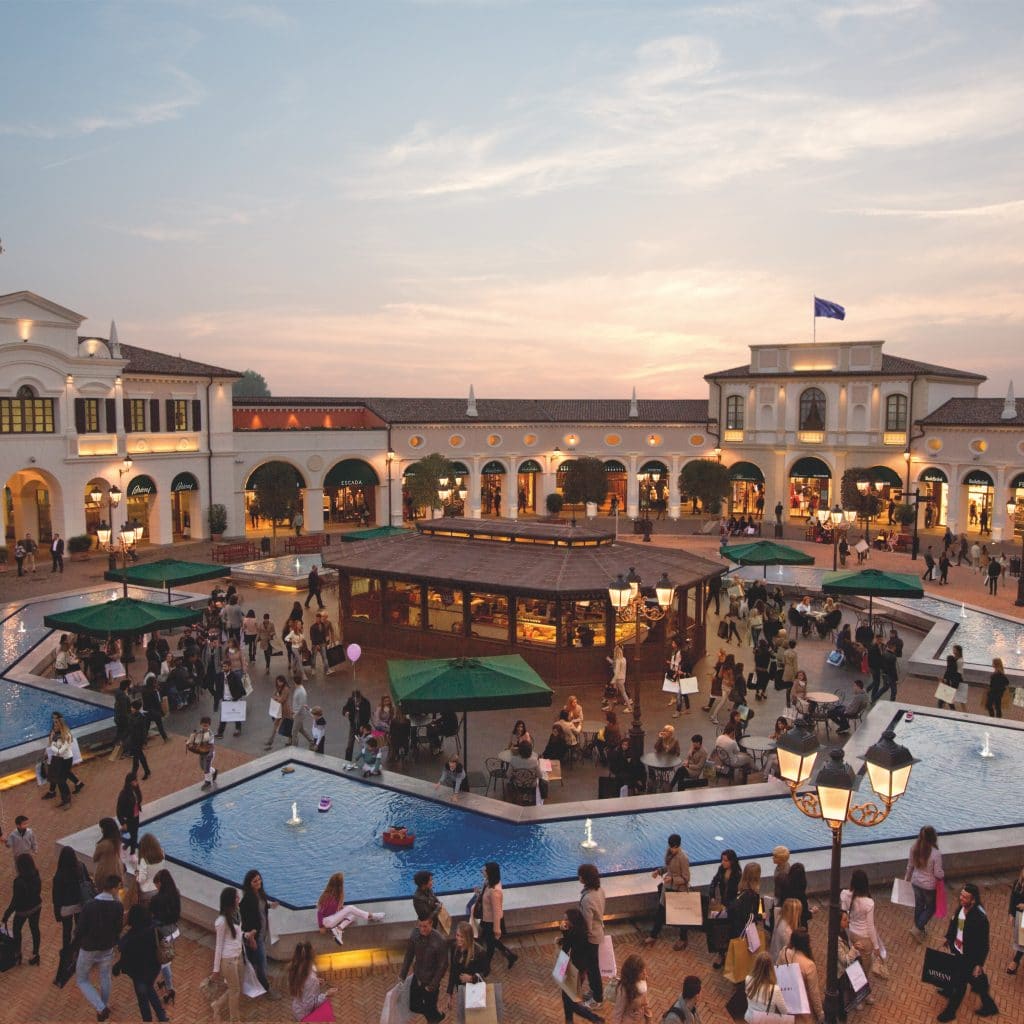 Italy – Milan, Venice and Rome
Where better to start than the renowned 'fashion capital of the world´. Since the 16th century the Italian city of Milan has been known as one of the best places in the world to shop and the ideal place to dive headfirst into the cutting edge of fashion. Milan is itself a sophisticated wonder, with iconic beautiful landmarks such as the Duomo Cathedral, Sforza Castle, and the Vittorio Emanuele II shopping arcade to explore.  
That said, however luxurious Milan may be, it isn't friendly on the wallet. The solution is just an hour away in Serravalle Scrivia, where you'll find McArthurGlen's Designer Outlet Serravalle selling some of the biggest brands at more affordable prices –Versace,, Off White and, naturally, Gucci to name but a few. The centre is a great reflection of Italian style with Ligurian architecture and complimentary ornate fountains and sculptures carved by contemporary Italian artists that are as pleasing on the eyes as much as the clothes sold there are.
The grandiose capital of Italy is no slouch when it comes to style either. Rome has an obvious ancient historical veneer to traverse, but beyond its impressive coliseum, cathedrals and churches lies a city of urban class and sass. Italians always know how to both eat and dress in style, as any walk through the high streets of Rome will show.
Just 30 minutes away, Designer Outlet Castel Romano is where you'll find the best in breakthrough fashion from both the region and beyond. In fact, even the locals shop there due to the superabundance of both Italian and international brands on offer such as Valentino, Burberry, and Armani not to mention 70% off all year round and Tax Free shopping in its 150 stores. What's more, McArthurGlen shows their commitment to diversity and LGBTQ+ friendliness in Italy through their MAGnificent 5 initiative  – five films aimed at promoting inclusion in their outlets that follow the lives of a diverse cast of individuals under the slogan 'we are all perfect as we are´. It's an easy sentiment to get behind!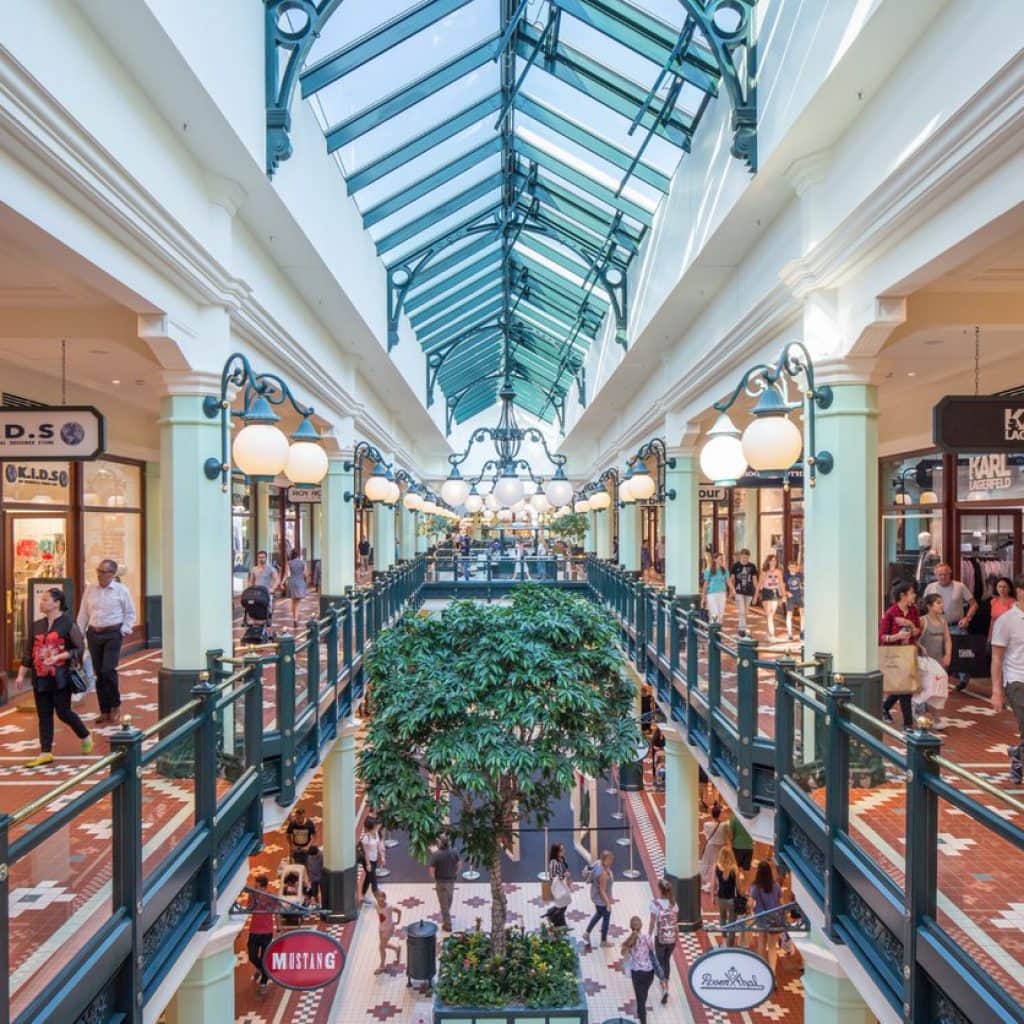 Austria – Salzburg & Vienna
Salzburg is one of the most underrated destinations of Europe, period. The unassuming Austrian city is quickly earning the moniker of "the stage of the world" and a reputation for being the place to be in Austria. Just two and half hours from Vienna by train, the gorgeous metropolis is famous for being where The Sound of Music was filmed, the birthplace of Mozart and being the ideal base for a weekend ski trip. Not to mention it's a study in Austrian beauty and class.
The Designer Outlet Salzburg is conveniently located just a five minutes' walk from the airport. It looks authentically Austrian, specializes in German and Austrian brands like Escada and Wolford and you can even treat yourself to a strudel in one of its many authentic restaurants. Come November they hold a late-night shopping event to grab those bargains before the midnight clock strikes.
Vienna itself might not be part of the big four cities of fashion, but it nonetheless has a quiet, clean and classical style of its own. It is the city of music and dreams – having been home to both Mozart and Freud. A visit to Vienna should include a walk around its many palaces – most especially the Hosfburg –  before relaxing and watching the world go by from a café within one of its lush green parks.
It should also include a visit to Parndorf MacArthurGlen Designer Outlet, just 30 minutes by train. There you'll find over 160 stores to purchase brands like Escada, Hogan, Riedel and Valentino, while enjoying the Burgenland style architecture. The Outlet is an ideal stopover when traveling central Europe between Vienna and nearby capitals Budapest and Bratislava.  
France – Paris 
Paris belongs within the big four cities of fashion, along with Milan, London and New York. Below the towering sight of the Eiffel Tower exists a bustling city of chic cafes, restaurants, galleries, museums and stylish fashion boutiques and stores. It is also the city of love and what is more romantic than seeing the sunset over Paris with a glass of wine, all while dressed to impress?
McArthurGlen Paris – Giverny is just 45 minutes away beside the charmingly French town of Giverny on route to Normandy – making it an ideal stopover or day trip. The newly opened premium centre is styled into its own mini-Paris, effortlessly blending fashion, art and gastronomy while giving a real focus to sustainability and being environmentally sound. As well as stores selling the likes of Stella McCartney and Vanessa Bruno, it has its own art museum and a myriad of traditional French restaurants and cafés, perfect to enjoy a macaron with a cup of coffee between shopping bouts.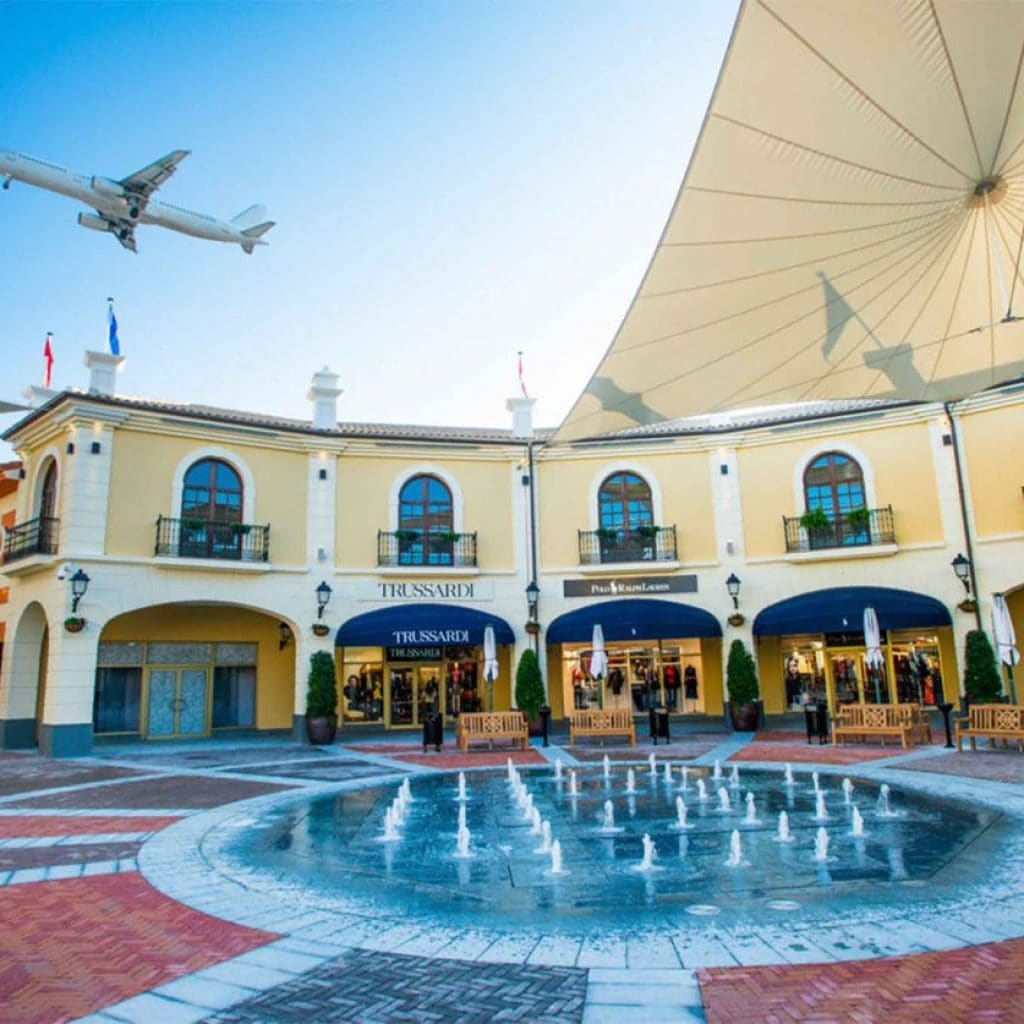 Spain – Malaga
They say that Spain is different, and they aren't wrong. Besides sun kissed beaches and tasty Mediterranean food, Spain has its own take on fashion that is integral to its unique culture. No more is this represented than in the southern city of Malaga. Beyond the popular holiday resorts of Marbella and Puerto Banus, the city true is one of the oldest in the world, the birthplace of Pablo Picasso and a great place to immerse yourself in the relaxed Spanish lifestyle. Naturally, that can also mean shopping at your leisure in the same laid-back style. Just 10 minutes from the airport – and not far from the beach –Designer Outlet Malaga boasts a hundred international and local brands to choose between, from Prada to Tumi – all the better to don and look good in as you hit Malaga's bustling nightlife after a day perusing the shops and eating tapas under the Spanish sun.
Europe is a land of hidden gems, both in and out of the stores. There is something reassuring that no matter where your travels take you within Europe, you know that with McArthurGlen you are guaranteed a bespoke quality shopping experience, a lasting memory and an outfit to prove it!
Plan your trip now and save an extra 10% on your shopping!
This article was sponsored by McArthurGlen Group.