For some travelers, the best part about going on vacation is checking out the local gay fashion. Whether you're looking out for new luxury labels or unique gay apparel, shopping for men's trendy clothing can be especially rewarding if you're touring a renowned fashion capital. Over the years, we've visited several famous destinations that lived up to their fashion-forward reputations from the stylish locals to breathtaking storefronts. Check out our list of the world's most fashionable cities worth adding to your bucket list. We've also included tips on where to find the best gay shopping districts so you can take home everything from kinky gay underwear to international pride outfits.
Paris, France
Paris is one of the most fashionable cities with both high-end clothing stores and affordable flea markets. A hub for art and gastronomy, this European destination is practically made for gay travelers seeking an unparalleled shopping experience, especially for luxury men's fashion brands. Visit the Triangle d'Or to check out iconic flagship stores or head to the Champs-Élysées to experience a mile-long street of showrooms and shops. Rue de Rivoli is also a well-known commercial street with a dizzying amount of chain stores and boutiques. For a hip and fresh scene, Les Halles is a must-see underground mall with stylish men's clothing stores, theaters, restaurants, and more.
Gay-Friendly Shopping Tip: Le Marais is the most popular gay-friendly district in Paris located within the 3rd and 4th arrondissements. From trendy gay apparel to phallic-shaped baguettes, this is the place for an abundance of gay stores, bars, clubs, and restaurants.
New York City, USA
New York City is a paradise for gay fashion aficionados seeking a fast-paced getaway. Among the five boroughs, Manhattan is a mecca for not only corporate fashion offices like USA's gay apparel store Differio, but also luxury brands, thrift shops and chain stores. Some of the most tourist-friendly shopping areas can be found at Times Square, Columbus Circle, SoHo's Broadway, Hudson Yards, and Fifth Avenue; all high-traffic locales with famous flagship stores. If you're seeking less tourist traffic, head downtown to the Seaport District for waterside views, or hop over to Brooklyn's Park Slope or Bedford Avenue. After you've finished your shopping, you can explore the area and even check out some of the best day trips from NYC.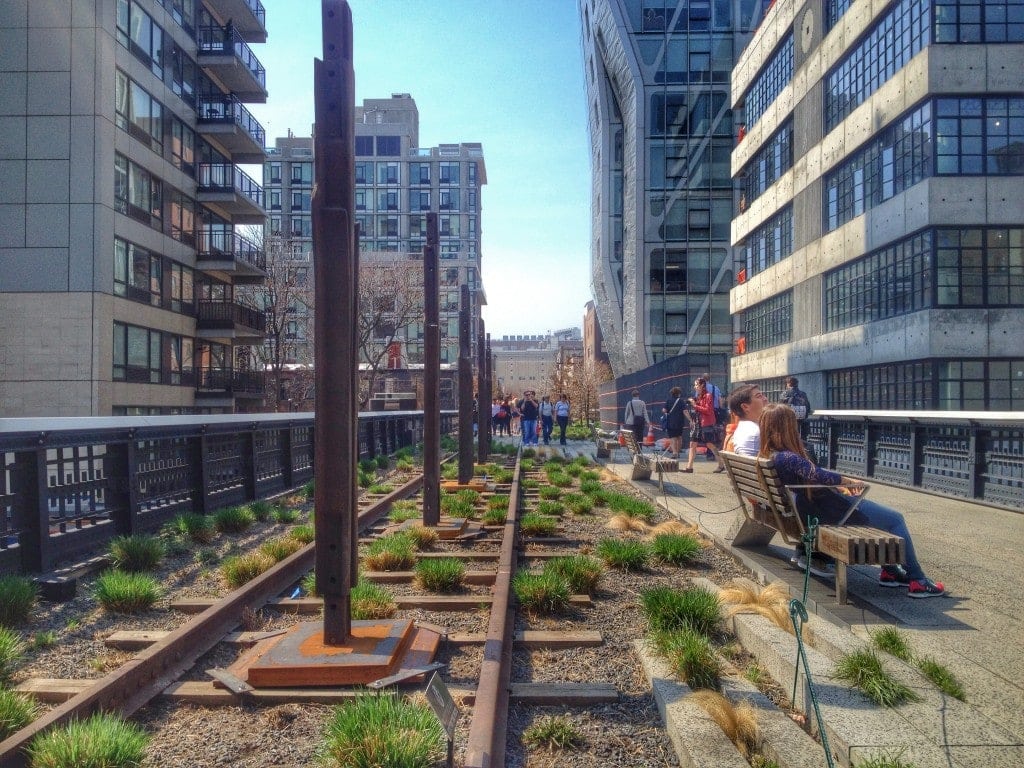 Gay-Friendly Shopping Tip: Day or night, NYC is known for its over-the-top gay apparel, which can be found in the West Village, East Village and Chelsea. You can also find gay clothing items online and as well as sold outside of Manhattan throughout Williamsburg, Brooklyn and Astoria, Queens.
Milan, Italy
Consistently ranked among the "big four" of fashion capitals, Milan is a dynamic city for gay fashion enthusiasts. It's the ultimate marketplace, rich in vintage showrooms, men's streetwear shops and luxurious boutiques. Milan's Quadrilatero della Moda (the fashion quadrilateral) is the go-to area for high-end designers. Within this "quadrilateral" zone, Via Montenapoleone is known as one of the most expensive streets in the world, which is worth visiting just for the glorious window shopping. You can find more affordable shops along Corso di Porta Ticinese, Via Torino and Corso Vittorio Emanuele II.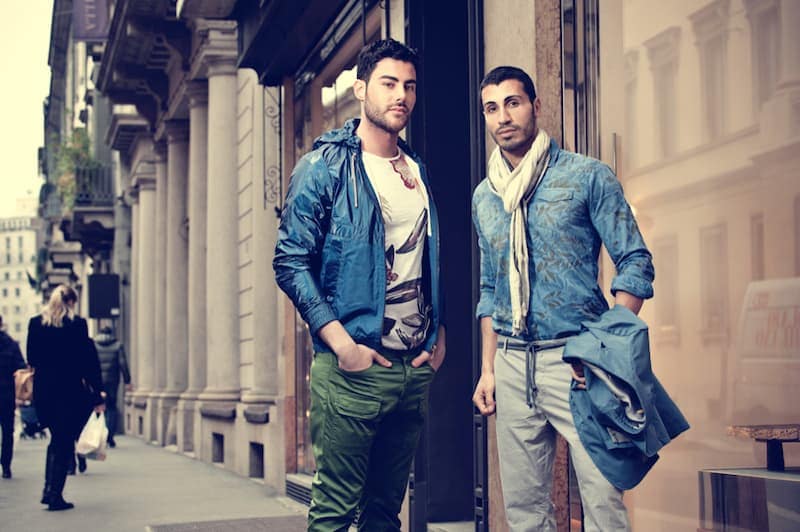 Gay-Friendly Shopping Tip: For Milan's local gay fashion scene, head over to the Porta Venezia neighborhood, which is also flooded with gay pride outfits during Milano Pride. Via Sammartini is also a designated "gay street" with a nice gay nightlife scene worth visiting.
Barcelona, Spain
With fashionable cities like Paris neighboring Barcelona, it's only natural that locals have adopted the same penchant for style. As a major producer of fast fashion, Barcelona has a diverse range of luxury and chain fashion stores. Avinguda Diagonal is a must-visit shopping line running from Diagonal to Port Vell; a pedestrian-friendly strip with both high-end designers and fast-fashion brands. Also located along Avinguda Diagonal, you'll find El Corte Inglés, one of the largest department store chains in Europe. For thrifty items off the beaten path, Encants Vells is one of Europe's oldest flea markets with up to 15,000 sq. meters of second-hand goods, art and restaurants.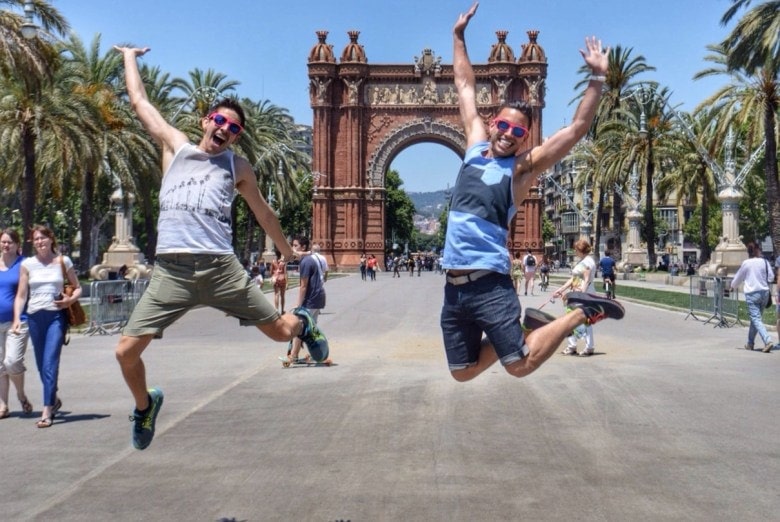 Gay-Friendly Shopping Tip: There's a reason some of your favorite gay underwear brands started in Spain! Nicknamed "Gaixample" for its gay-friendly atmosphere, Barcelona's L'Eixample district is the go-to hotspot for gay clothing, books, fetishwear, souvenirs and more.
London, England
Among the UK's most fashionable cities, gay fashion enthusiasts will fall for London's timeless and contemporary fashion. You'll discover darling marketplaces and historical landmarks in every corner. Between the Underground metro and double-decker buses, you can easily get to London's best shopping areas without a rental car. Oxford Street is a popular commercial street with nearly half a million visitors daily. For prestigious brands, check out Bond Street, which is known for having the most haute couture stores than any other city in the world. Carnaby Street is also a must-visit area with numerous international and heritage-brand shops built on picturesque cobblestone streets.
Gay-Friendly Shopping Tip: If you love shopping online at gay stores like Differio, you'll love London's eccentric gay-friendly shopping districts even more. Soho, Vauxhall or East London are all great locales for gay pubs and clubs. Just as lively as the nightlife, you'll find gay apparel shops with both kinky gay underwear and stylish gay clothing brands.