The Caribbean conjures images in our minds of lackadaisical lying on hammocks between palm trees, cocktail of choice in hand with but one care in the world: relaxation. The region of the Americas is composed of over 700 islands – each and every one surrounded by pristine waters, flour white sands and reefs just teeming with tropical sea life. However for the LGBT+ community, the fantasy is sometimes tainted by the Caribbean's negative reputation for being gay-unfriendly – with the harsh reality of anti-LGBTQ+ legislation and potentially homophobic locals crashing down like a tidal wave upon any paradisical fantasies.  
Thankfully, as times change, many Caribbean islands are opening their arms to gay travelers. In fact, some always have. For true ease of mind, it is best to do your research and choose those most welcoming to the LGBTQ+ community. Here is some general advice for any adventure into the Caribbean and five islands that are heads and shoulders above their neighbors when it comes to embracing diversity and welcoming guests of all orientations. 
Top Tips
First and foremost, it is essential to do research before booking a trip. This cannot be stressed enough. One of the things to look for on an island are businesses that are IGLTA (International LGBTQ+ Travel Association) members. This will give you a good indicator that you are dealing with those who have gone out of their way to provide the best experience for the LGBTQ+ traveler. If you can´t find any, then don't be afraid to contact businesses before your trip to find out their policies on inclusivity.
There are eleven Caribbean islands that maintain laws that criminalize sexual acts between adults of the same sex. These are Antigua, Barbados, Barbuda, Belize, Dominica, Grenada, Grenadines, Jamaica, Saint Kitts, Saint Lucia and Saint Vincent.  Should you opt to visit them, or one of the other less gay-friendly Caribbean islands, know their laws and be cautious. Be aware that things are changing for the better in the Caribbean but – just like everywhere – social change takes time. You should not place yourself at risk to fight the good fight when on your holiday. There are other ways to bring about change without endangering yourself.
Whichever island you find yourself on it is always advisable to have your trip revolve around the larger cities. Even on some of the more LGBTQ+ friendly islands, rural areas can be unpredictable places. Stick to the more touristy areas or tours – with a few notable exceptions like some of the smaller Dutch and French colonies that are safe everywhere.
Cruises are a great way to explore the Caribbean. Many gay-friendly cruise lines pass through the islands offering both a wonderful taste tester of the various islands and a safe base to return to when doing so. You can't do much better than Virgin Voyages: they offer adult-only cruises and are a positive force in pushing for inclusivity within the tourist industry.   
Puerto Rico
What better place to dip your toe into the Caribbean than the "Crossroads of the Caribbean" itself? Puerto Rico is a US territory, so the currency is dollars and American travelers won't even need a visa. It has a reputation for drawing a diverse crowd to its shores and it has cemented its reputation as the "pinkest" of the Caribbean Islands. There is the highest LGBTQ+ population, a banging pride festival every June and gay marriage has been legal there since 2015.
The capital, San Juan, is especially welcoming, boasting a thriving nightlife for gay visitors. Santurce is the gay area and you´re spoilt for choice for bustling gay bars, saunas and clubs – with the partying often spilling out into the streets. Circo is a highlight for some quality drag performances – sometimes frequented by drag race alumni. Hangover pending, Atlantic beach is where the gay locals head to on Sundays. Nearby is where you can also find Puerto Rico´s gay-only guesthouse, Coqui De Mar, an ideal base for any gay-centred holiday.
The island is so gay-friendly throughout that you can explore the island's many natural wonders without fear of harassment. The top three things to see are: El Yunque rainforest, the Rio Camuy Caves and the rather romantic Mosquito Bay with its amazing bioluminescent waters. View Cruises Stopping in Puerto Rico →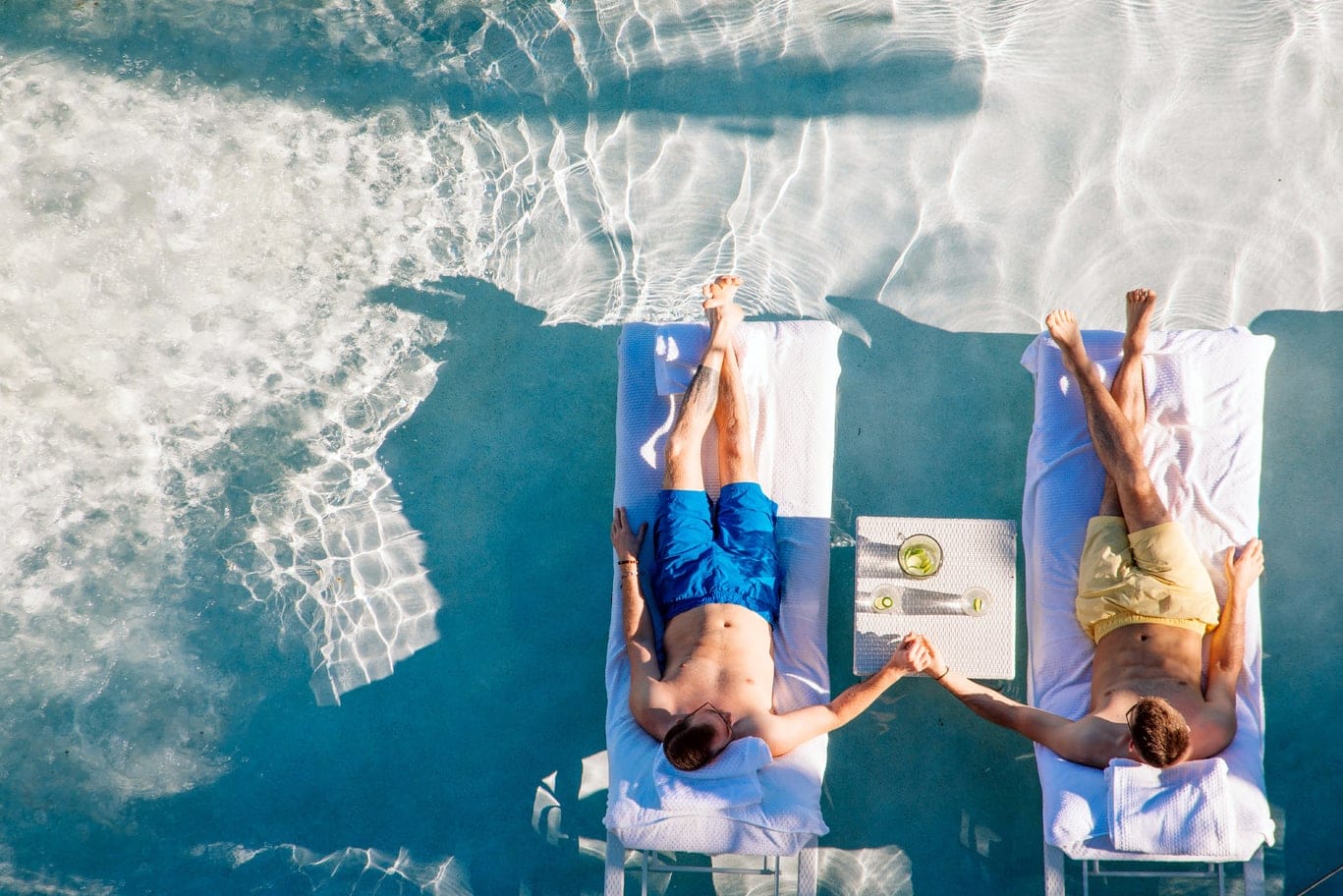 St. Barths
St. Barthelemy is a gorgeous little French Caribbean Island found not far from Puerto Rico. The island is so small you can drive from one end to the other in just twenty minutes, but it is absolutely drenched in luxury and encircled by sparkling white sandy beaches. St. Barthelemy is a taste of European sophistication and most definitely aimed at the higher end of tourism – as you´ll note from the abundance of yachts, world-class restaurants and designer stores. Its culture is French – as is its law – so same-sex weddings are legal here and it is incredibly welcoming to the LGBTQ+ community.  The island is even frequented by top gay celebrities, like Calvin Klein and Ricky Martin!  Just remember to follow the island´s unwritten rule of not blinking an eye when rubbing shoulders with the famous.
There´s no gay scene, per se, but the whole island is as gay friendly and accepting as you can get. There´s the gay owned La Cantina bar, but besides this all the bars and beach clubs are gay-friendly. Either side of Saline beach is the gay hang out spot and – naturally – also a nudist spot. Expect to be invited by other gay visitors to pool parties in rented Villas if you´re lucky. Or host your own if you´re even more so.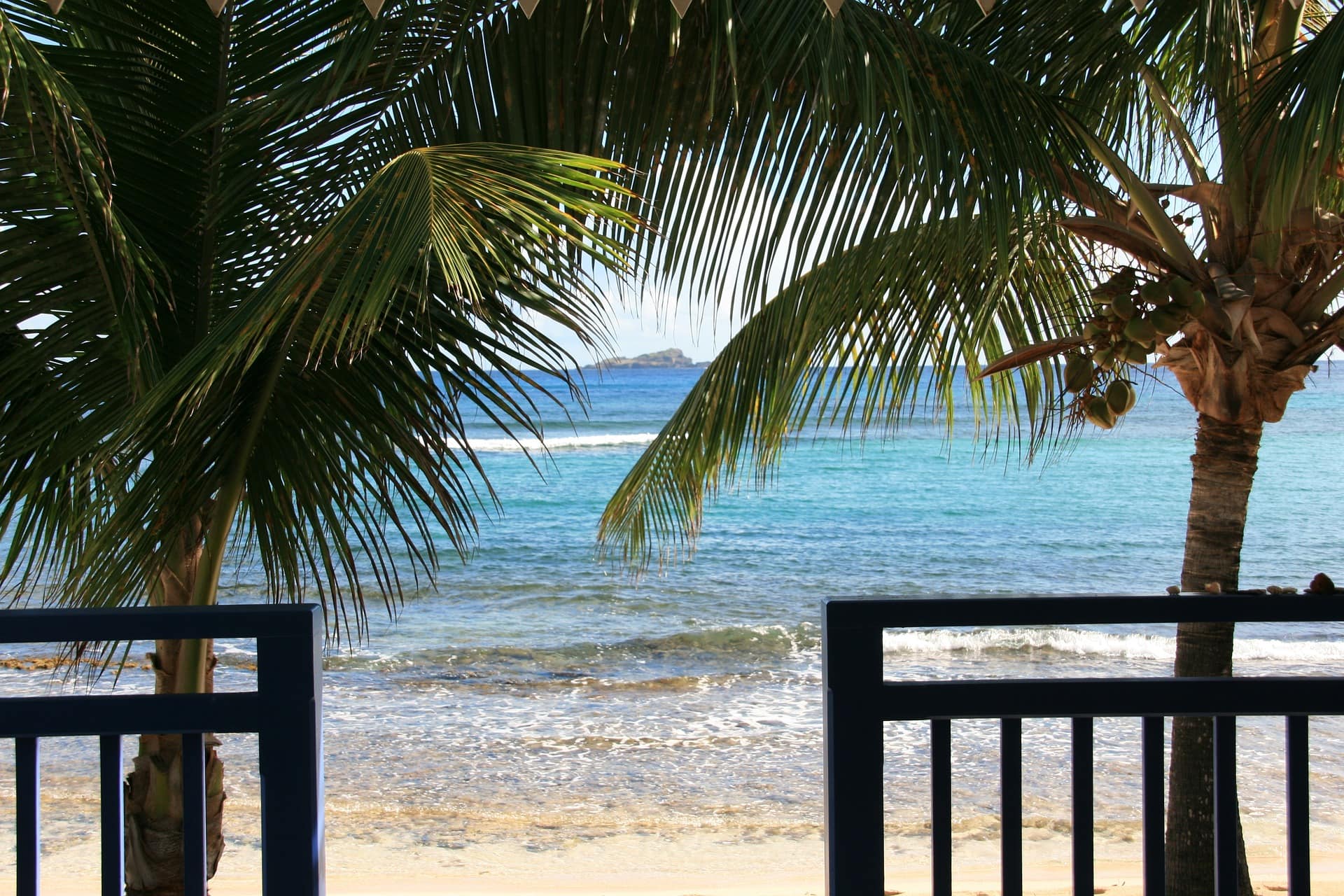 Curacao
Any adventure in search for a gay friendly island of the Caribbean should take you to the southern self-governed Dutch island of Curacao. Unlike a lot of its close neighbors, Curacao goes beyond being simply tolerant and is swiftly becoming a favored gay holiday destination. The Netherlands has a reputation for being open and inclusive and this mentality extends to its islands. Curacao is a melting pot of over 55 different cultures, proving all are welcome. It even has the most hotels and attractions with IGLTA memberships in all the Caribbean.
The island exists outside the Caribbean hurricane belt and thus you are guaranteed good weather all year round to recline on any of the sixty picture perfect beaches in Curacao. Willemstad, the capital, stands-out with its garishly colorful Dutch houses and the tallest bridge in the Caribbean, Queen Juliana Bridge – standing 185 feet high. The gay nightlife is very new and still freshly emerging, but specifically gay venues have started to appear like bar Limbo and The Wet and Wild beach club. There are also gay themed events, such as the annual White Party, Pride and Get Wet party – which is just as fun as it sounds! The island´s rising fame is a cause worth celebrating and you simply can't leave the island without sampling the famous Blue Curacao, a strong bittersweet spirit made from orange peels.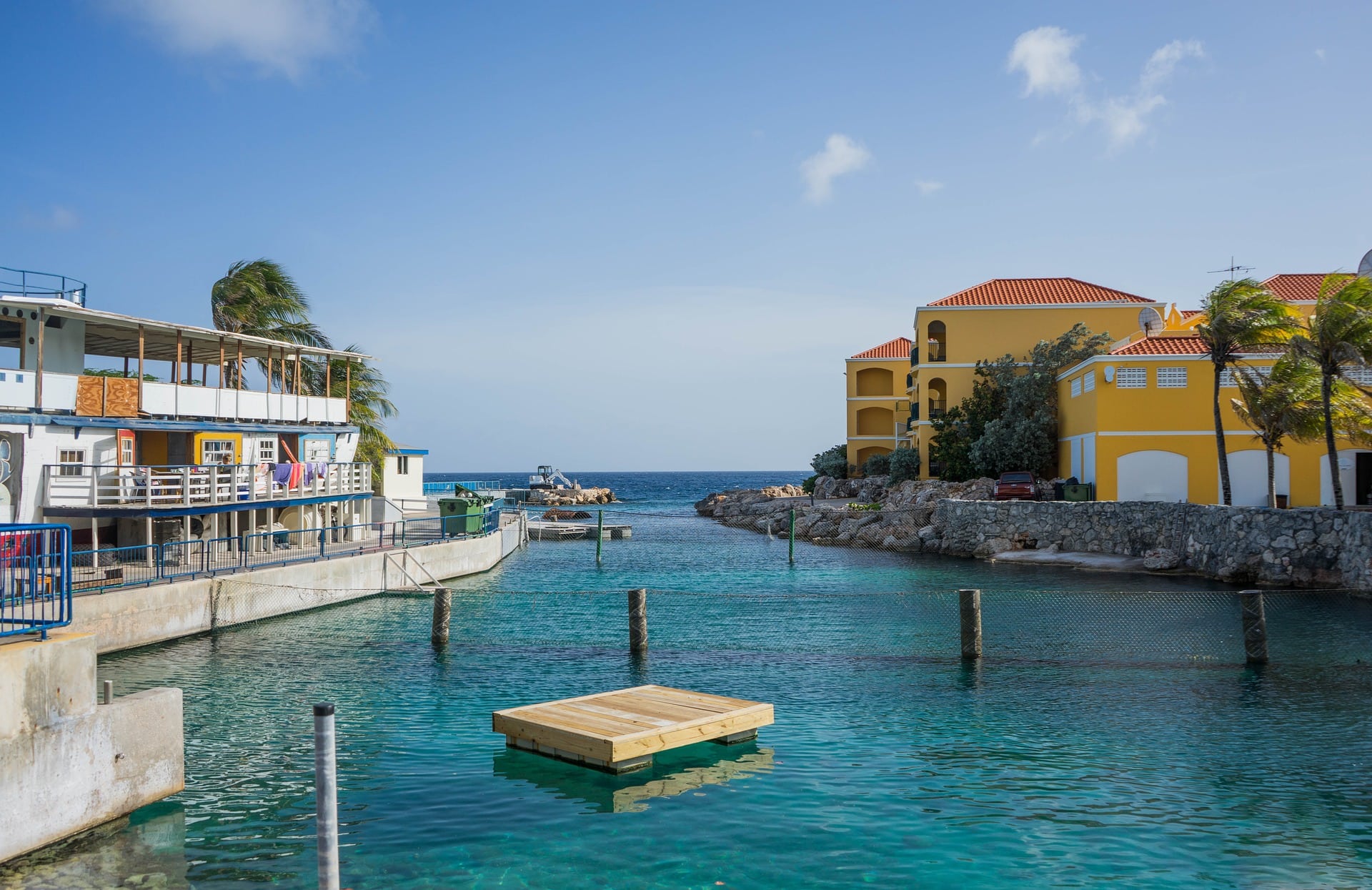 St. Croix
Amongst the US Virgin Islands lies the often-overlooked paradise of St. Croix. Less busy than some of the other islands, it is devoid of traffic leaving you free to bask in the perfection of its beaches and swim in their crystal waters, without the tourist crowds of the bigger islands. It boasts unique claims to fame like Point Udall – the easternmost point of the US – and Buck Island Reef underwater national park – yes really, underwater, with an underwater path to snorkel or scuba dive though that is teeming with turtles and other marine life. St. Croix even has two of its own bioluminescent bays akin to the ones on Puerto Rico but with fewer tourists. Then there's the Cruzam Rum Distillery – be sure to line your stomach before a trip there!
St. Croix is a rising star in becoming a popular gay holiday destination with many gay owned and operating businesses appearing over the last few years, such as hotels, seafront cafés and the odd bar. That said, St. Croix has had quite a battle to become a more LGBTQ+ friendly island and the opinions held by the locals can be quite mixed. Whilst they have recently passed anti-hate laws and it held its first gay pride parade in 2018, it was not without dissension. Therefore, it is advised to use discretion when necessary and take your cue from those around you. This, however, should not put you off visiting and enjoying an island worth fighting for. View Cruises Stopping in St. Croix→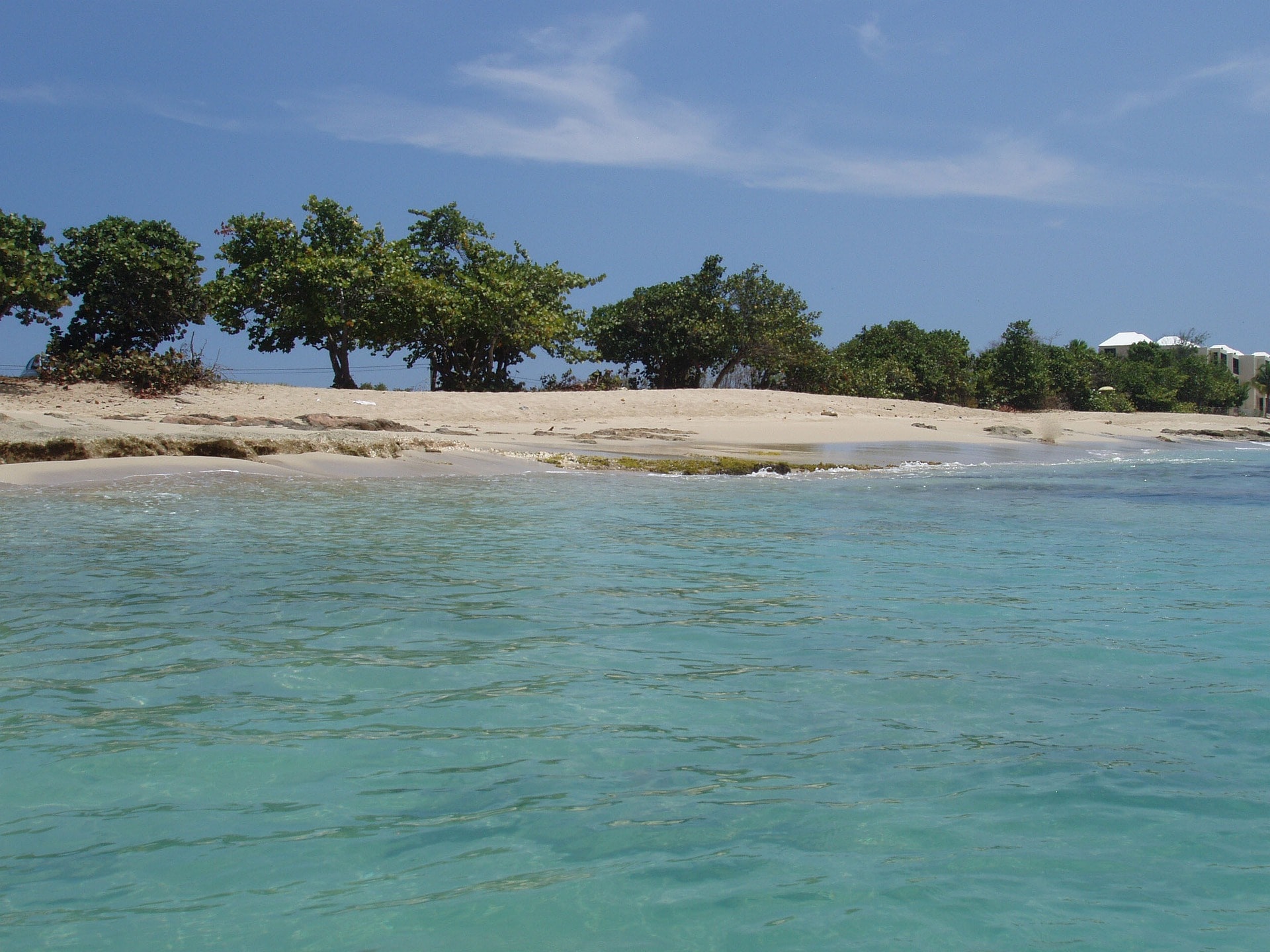 Key West
Ok, cheating somewhat, Key West is technically not in the Caribbean. However, it is the ideal place to begin any adventure into it. Key West is affectionately known as the "gateway to the Caribbean" with many popular cruises launching from there all through the year. Key West is rather unique in that it is reached via an overseas motorway and is a great taster of the Caribbean, being surrounded by a multitude of stunning beaches and coral reefs.
The Key´s official motto is easy to get behind: ´One Human Family´. Therefore, it should come as no surprise that it is extremely gay friendly; diversity is not just accepted but encouraged in Key West. In 1983 it was one of the first cities to elect an openly gay mayor, Richard A. Hayman. The mile-long Duval Street is the hub of its nightlife and full of gay bars and clubs,  staying open all through the night. 801 Bourbon is especially legendary having been part of Key West for over thirty years and houses nightly cabaret shows. Another spectacular feature of Key West is its sunset celebrations, which begin every evening two hours before nightfall – with musicians performing on the seafront as the sunsets over the ocean. View Cruises Stopping in Key West →