No one forgets their first time…on a cruise ship. Escaping from the humdrum of life on land, getting to see several ports at once and losing yourself on ships akin to floating resorts chocked full of exciting things to do.
Virgin Voyages is one of the best and one of the newest, having only launched in 2021 as an adult-only cruise line. They exchange screaming children for tranquility by day and spicy entertainment by night, all with fair prices. Most importantly they are also one of the most LGBTQ+ friendly brands out there. Virgin Voyages may not be specifically a gay cruise line, but they have certainly gone above and beyond to provide for their LGBTQ+ attendees. Two Bad Tourists will even be hosting group trips on cruises with them in 2024, one visiting Spain, France and Italy and the other visiting Croatia and Greece.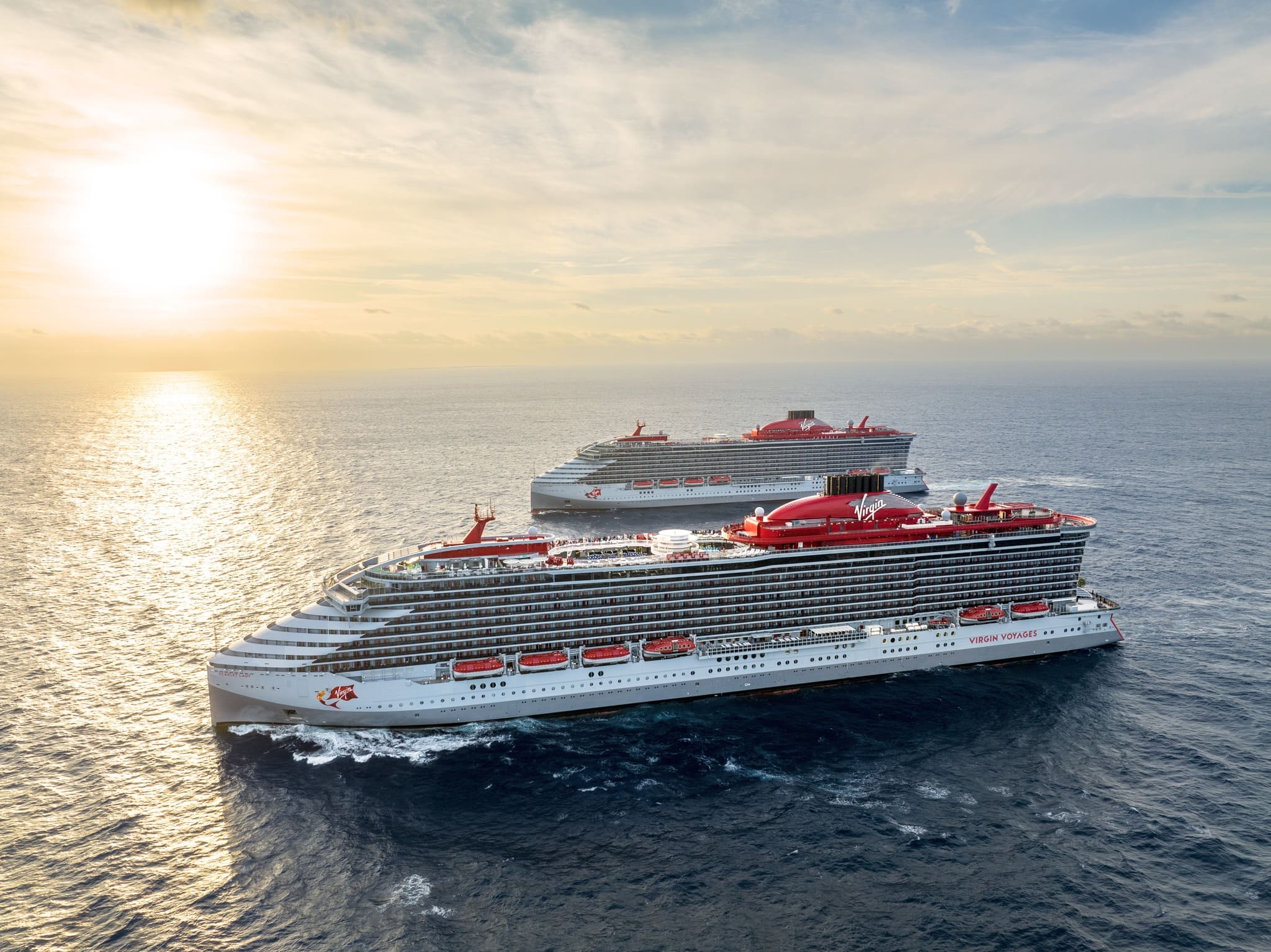 There's always something to do on a Virgin Voyages cruise and you can expect to experience everything from sports activities and luxurious health treatments to extravagant performances and fun parties with risqué themes; you may be hard pushed to even want to get off the boat at port.
Here are some of the best things to do on board while out at sea with Virgin Voyages:
A Little Self-Loving
We all work – and play – hard throughout the year and any holiday should always come with an opportunity for some self-love. On any Virgin Voyage ship, you'll find a thermal suite that gives you the chance for a good pampering. There's a mud room, salt room, steam room, hot and cold plunge pools – for the brave – and an area to receive the infamously rough but cleansing hammam massages.
Looking Hot
To quote Ru Paul: If you can't love yourself, how in the hell you gonna love somebody else? Virgin Voyages wants you to love yourself and provides a wealth of beauty treatments to choose between. In the Tune Up sections of the ships there are manicures, pedicures, haircuts, grooming, tattoo artists, Botox and even IV Therapy – ideal for washing away any lingering hangovers.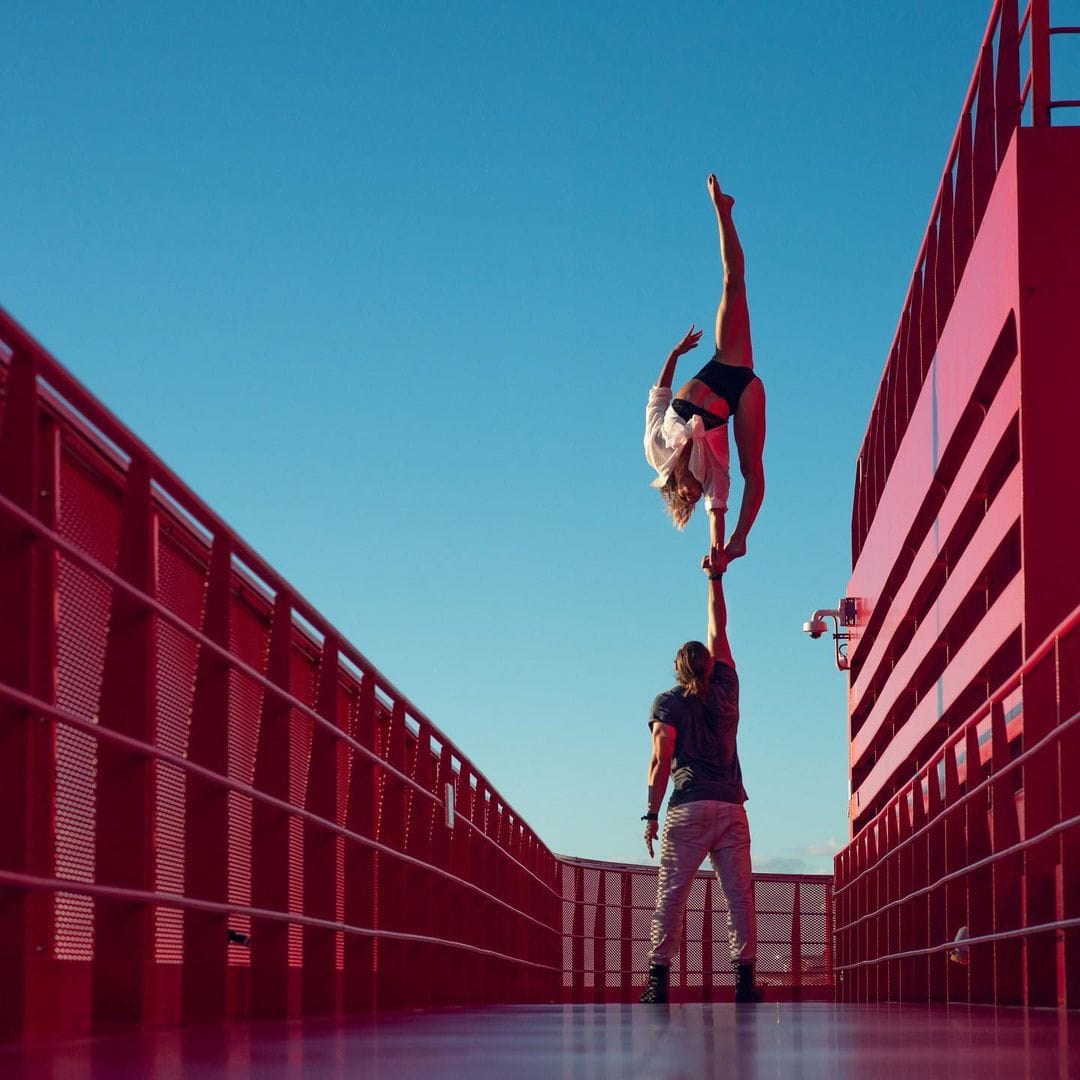 Let's Get Physical
Lying around the pool is wonderful and all that, but if you're more of the active type Virgin ships have a lot more to offer. The B-Complex is a techno gym with a view and a whole bunch of free classes throughout the day. Besides your more basic cycling and weights classes the adventurous can attend bungee classes and even take part in boxing in their Geezer Boxing Ring! If you prefer a little alone time and appreciate the merits of a good solo run, then there's The Runway – a Virgin-red 255 meters outdoor running track on the very top deck of the ship.
More than Fine Dining
Stomachs need lining before hitting the nighttime entertainment and there's always a range of restaurants on a Virgin Voyages vessel to do the job. Each restaurant prides itself on being distinctive in some form, but one that really stands out as being not just unique, but downright bizarre is Razzle Dazzle. The place has a diner feel but it is their "naughty or nice" menu that makes it special, which lets you choose between healthy food like mushroom tartare and nutty gazpacho or…less healthy choices – from chicken fried in buttered cholula hot sauce to coconut milk fairy toast.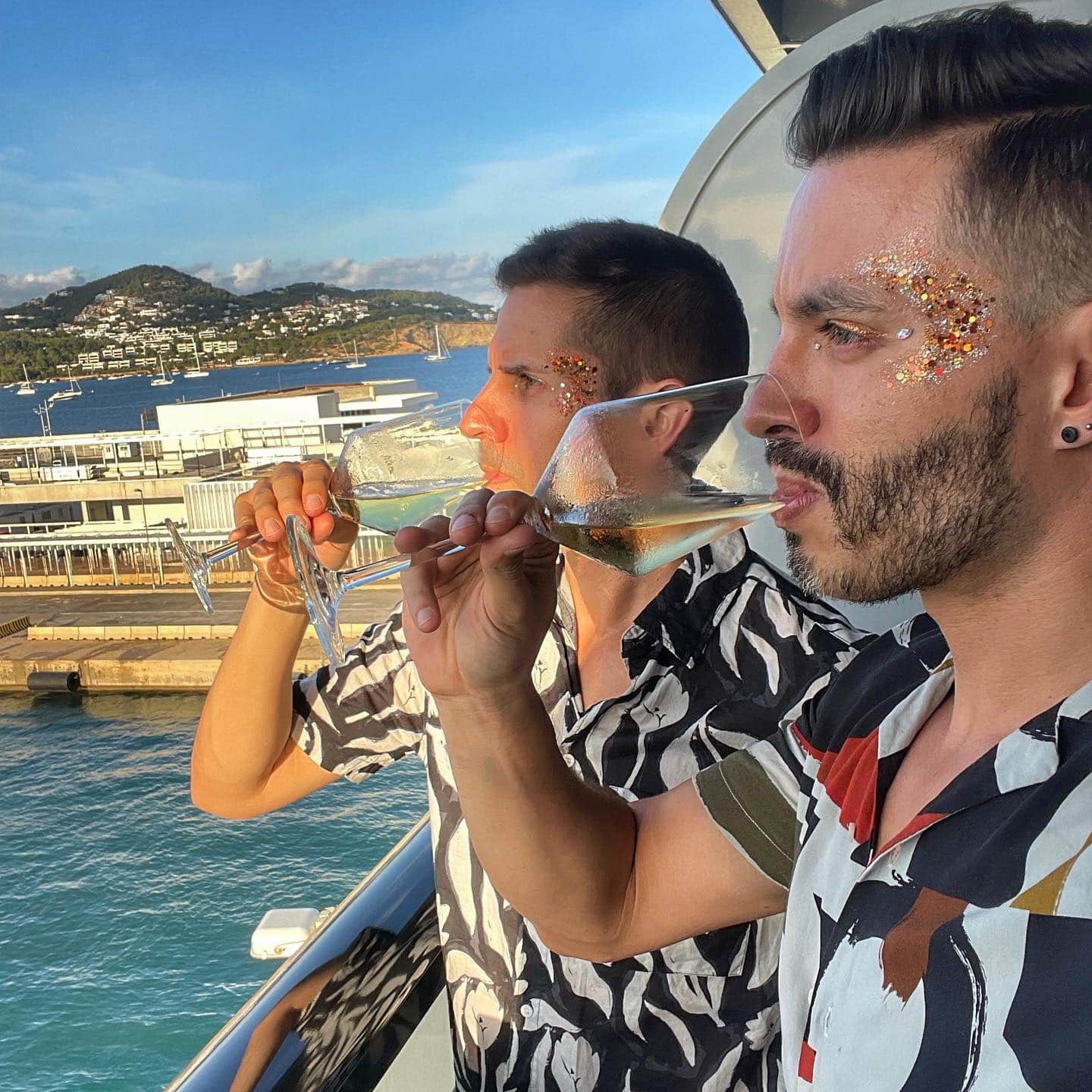 Live Like A Rock Star
Virgin Voyages provides a lot of choice when it comes to cabins, but for those with a little more hard-earned cash to splash around then there's The Rock Star Quarters, which really would make the likes of Iggy Pop jealous. Not only are the cabins filled with luxuries like hot tubs, fully-stocked minibars and king-sized beds, but buying one gives you VIP access throughout the ship – including an exclusive private lounge called Richard's Rooftop with the other rock stars.
A Drink or Eight
No cruise is complete without drinks available on tap. Virgin Voyages has essential drinks covered in the price, but the "non-essentials" are also available at reasonable prices from a wide range of watering holes. Virgin partners with some of the most esteemed mixologists to serve up top-quality drinks from cocktails to every spirit you can imagine.
Just as the restaurants, the bars all have their own themes. The Dock is unbeatable if you like your drinks with a tranquil sea view. There are daybeds and chairs looking out over the ocean – under a parasol should you wish – to watch the sunset with a craft cocktail in hand. The Sun Club is another good bar-with-a view option, only this one provides optimal sunbathing opportunities on the deck above the pool and is the best place at night to people watch down at the nighttime pool parties – on the lookout for fellow gays to play with.
If you're looking for something with a little more flair, there's The Red Bar found at the back of Razzle Dazzle restaurant. Its garish red décor raises the spirits, and it has its own signature drink menu, including bottomless drag inspired beverages like glittery champagne – called YAAASSS Queen – and a range of thoroughly camp cocktails. It should come as no surprise that this tends to draw the LGBTQ+ passengers.
Because the Night Belongs to Us
Virgin ships turn into floating nightclubs as the sunsets, with different options available all over the ships for those not wishing to take an early night – and why would you? Virgin won the Best Nightlife award at both the US and the UK's Cruise Critic Editors' Picks Awards and it's easy to see why: their parties are epic.
Perhaps the best known is The Scarlet Party, which involves dressing in red – Virgin Voyages' signature color. The party celebrates how a sailor won the love of a mysterious Goddess of the Sea and involves the entire ship transforming with pop-up circuses, performances, karaoke and live music. All of this culminates in a huge dance party by the pool. You will of course find your fellow LGBTQ+ passengers here bedecked in their best red-hot pants.
Besides the parties, Virgin Voyage ships also come with their own nightclub. The Manor has two floors, three bars and has a sexy 70's vibe to it. The nights always kick off with some kind of live entertainment, but later transition into DJ sets playing until the early morning.
Let Them Entertain You
On the topic of entertainment, Virgin Voyages excels there too. The Red Room is an onboard theater hosting an eclectic mix of performances. An unmissable highlight is Duel Reality, a retelling of Romeo and Juliet in the form of a circus – as two families attempt to outdo each other with increasingly daring stunts.
Then there's The Diva! Every ship has a Diva – that is the title of each Virgin Voyage ship's resident drag queen who hosts events throughout the week, like drag queen bingo and a spectacular camp show called 'Around the World with The Diva '. If there was any doubt that Virgin goes out of its way to provide the best, most inclusive and most fun experience for LGBTQ+ passengers, The Diva in all her glory dispels them.
This article was written in collaboration with Virgin Voyages. However, rest assured that we will never sacrifice our integrity for a sponsorship. In fact, we are big fans of Virgin Voyages and truly love and support the work that they do.