Try italki and find an incredible teacher and start practicing, especially with the low-cost trial lesson offered by many teachers.
---
Learning a foreign language can be a fun way to explore new cultures but for many, it's a daunting task. If you're lucky enough to have studied a foreign in school while you were young you definitely have an advantage. However, all too often students spend several years in high school or college studying their language of choice, only to lose much or nearly all of their abilities over time without continuous practice and use.
Of course, another great reason to learn a language is to help navigate a foreign country during a trip. Although English is widely spoken in many places around the world, you might not always find someone who speaks it when you need it most during a visit to a foreign country. It can also be considered respectful in many places to attempt to speak the language even if your level is basic. Making an effort to communicate in the native language of a local is not only a great way to meet new people during a trip but it also demonstrates your willingness to make an effort setting you apart from other tourists who might not do the same.
While learning a language can be exciting, it can also be challenging to find the time to study. Even more, while group classes are a popular way of learning they are probably the least effective. One-on-one study on the other hand is the most effective because you have the teacher 100% to yourself. For shy learners, it's also more comfortable to work with a private teacher instead of participating in a group class.
One of the challenges for LGBT+ people learning a language is not knowing how gay-friendly their teacher may or may not be. This can be particularly precarious if you're learning a language from a place known to be homophobic like Russian or Arabic. And even in some LGBT+ friendly countries, it can sometimes be awkward when you have to come out to your teacher or class. Coming out is truly an ongoing task in our lives and something that really never ends, we just get more accustomed to doing it as time goes on.
Well what if we said you could study your language of choice and avoid all these challenges. Enter italki, the most innovative and effective way to learn a foreign language online. Whether you want to become fluent or simply practice a second language more casually, italki offers online lessons tailor-made for you, according to your objectives and all done by native and certified teachers. Just like Airbnb and Uber have revolutionized their fields with online platforms, italki has taken language learning by storm.
English
In most parts of the world, English is the common language for travelers. Thanks to centuries of influence from the British Empire and later American influence in business and pop culture, English has rapidly spread around the globe. This is particularly true in North America, Europe, Africa, Australia and much of Asia. Thanks to its widespread adoption English can get you quite far during your travels. With around 400 million native English speakers and roughly 2 billion foreign language speakers around the world, it is the obvious choice for a second language if you're not already a native speaker. Find LGBT+ friendly English teacher →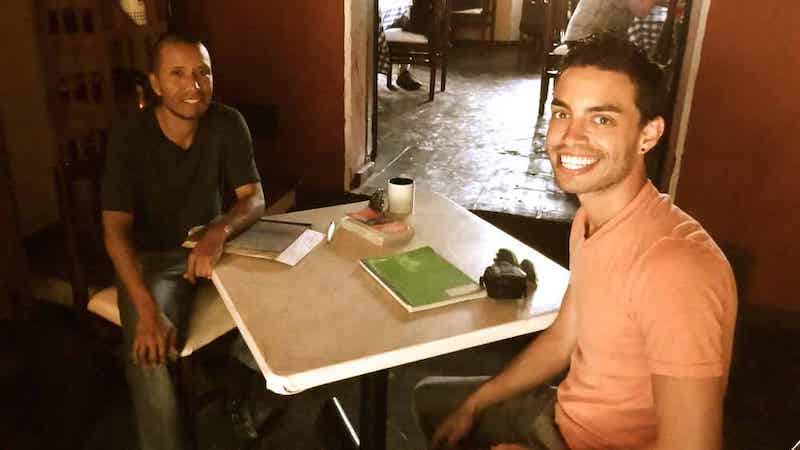 Spanish
Spanish is a romance language, with its roots in Latin and Arabic. During their 16th century conquests, the Spanish Empire introduced Spanish as far east as India and west to the Americas. Today it's the second most popular language in the world, with 450 million native speakers. Spanish is the first language of 21 countries, spanning North, Central and South America, along with Europe and Africa. It's also the second most used language in the US. If you've got Latin American countries such as Argentina, Uruguay and Colombia on your bucket list, then Spanish is the language for you.
French
Synonymous with cooking, fashion and theatre, and widely known as 'the language of love,' the French language has hugely influenced literature, film and philosophy. 87 million visitors annually flock to France, and its iconic capital Paris is one of the world's most romantic destinations. If you yearn to visit France, speaking a little of the language, no matter how rudimentary, will win you distinct approval. Neighboring Belgium, Luxembourg and Switzerland are also French-speaking. Further afield, you'll find the language is spoken across much of north and central Africa, and in Vietnam, Laos and Cambodia. And let's not forget progressive, LGBTQ+ friendly Canada, which is home to ten million native French speakers.
German
Around 130 million people speak German across the globe, and it's an official language in Austria, Germany, Belgium and Luxembourg. South American countries such as Argentina and Brazil have large German-speaking communities, as does Namibia in South Africa. If you're booking a holiday in Germany, a smattering of the language is always useful. After the fall of the Berlin Wall in 1991, Germany introduced anti-discrimination laws and established itself as a LGBT+ trailblazer. Berlin is renowned for its exuberant gay scene, and hosts the hugely popular annual Berlin Pride. Other don't-miss events include Gay Oktoberfest in Munich and the Cologne Carnival. Find LGBT+ friendly German teacher →
Italian
Spoken by 63 million people, Italian is the native language of Italy, San Marino, and the Vatican City plus one of four official languages in Switzerland. It's a wonderfully expressive language and considered relatively easy to learn. If you're considering a trip to Italy, basic Italian is a win-win. The country is a stunning destination, brimming with art, architecture, fashion and gorgeous landscapes. Its cuisine is legendary, and the country's different regions showcase their own specialty dishes. Fashion capital Milan has a colorful gay scene, along with Rome, Naples and Florence. Other must-sees include the glorious Amalfi Coast, exquisite Venice and Taormina in Sicily.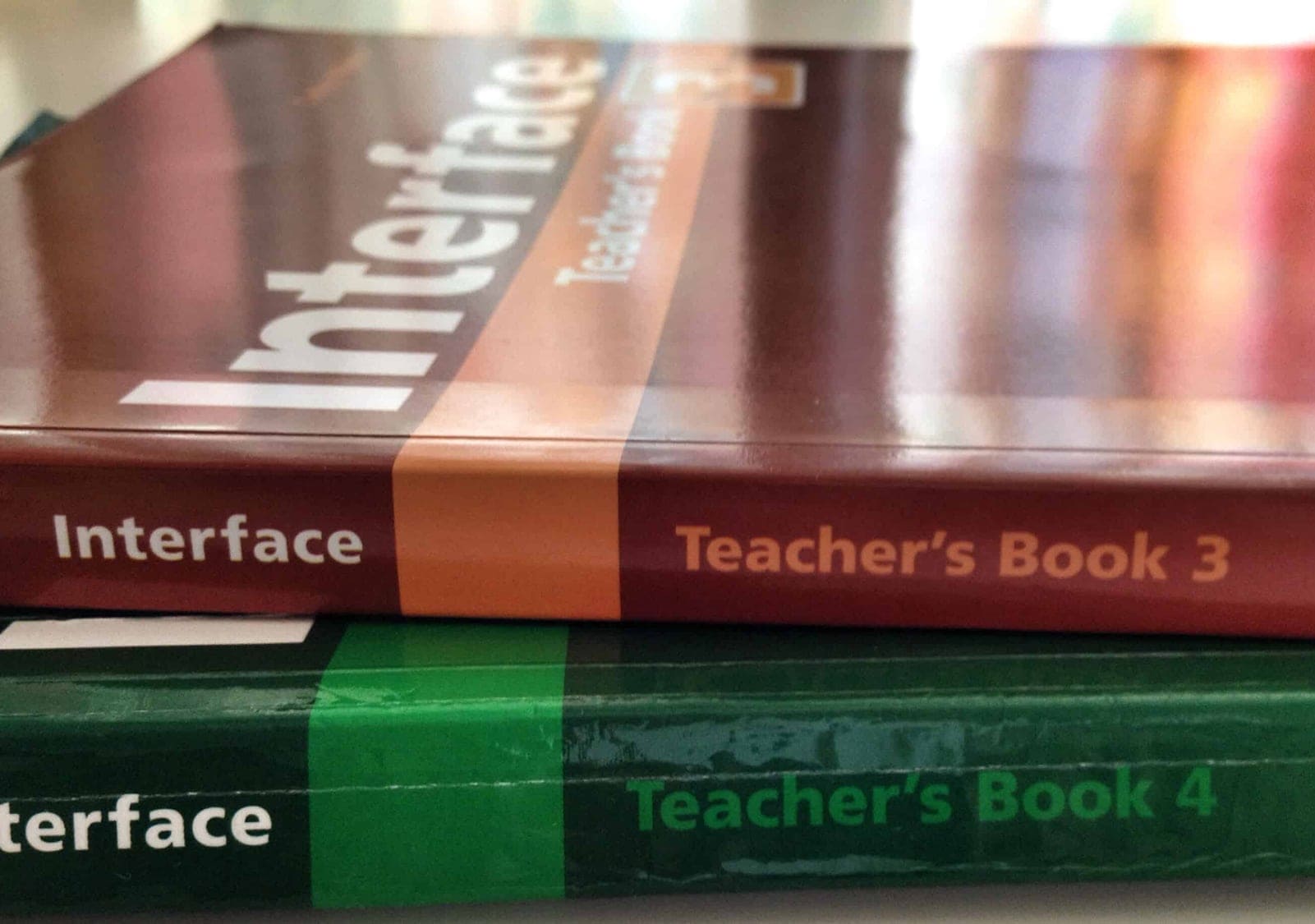 Japanese
Japan is a fascinating country, a unique contrast of historic culture and traditions, dramatic landscapes, and cutting-edge technology. It's a civilized, friendly and safe destination for international visitors. The country has 126 million native Japanese speakers. Japanese is a complex but fun language to learn, and if you're planning to visit Japan it pays to have a few Japanese phrases under your belt. Tokyo boasts a vibrant gay district, Ni-Chome in bustling Shinjuku. Kyoto, Hiroshima and Osaka are all great cities to visit, and accessible from Tokyo via bullet train. The country's ultra-advanced rail system runs like clockwork and travelling by Shinkansen is a wonderful experience. Find LGBT+ friendly Japanese teacher →
Russian
Russian is the official language of Russia, Belarus, Kazakhstan and Kyrgyzstan. You'll also hear it spoken in many Eastern European countries, including Lithuania, Estonia and Latvia.
Russia is a popular tourist destination. It is however an extremely conservative society, so LGBTQ+ travelers should exercise discretion, especially in public. That said, both Moscow and St Petersburg have active gay scenes and are generally safe for gay travelers. Moscow's Red Square is a UNESCO World Heritage Site, home to the Kremlin and spectacular St Basils Cathedral. And if you visit St Petersburg, don't miss the Winter Palace, former home of Russian Emperors.
Portuguese
The first language of over 230 million people worldwide, you'll find Portuguese spoken in Brazil, Portugal and African countries such as Cape Verde, Angola and Mozambique. This 2,000 year old romance language has its origins in Latin, German and Arabic. If your sights are set on Portugal's capital Lisbon, you'll discover a lively gay scene in the Barrio Alto and Principe Real areas. Other gay-friendly spots include historic Porto, and the Algarve's beachfront resorts of Albufeira and Portimao. For visitors to Brazil, Rio de Janeiro is known as the country's gay capital, whilst Sao Paolo and Salvador are both worth a visit.
Arabic
Arabic's ancient roots evolved from Aramaic-speaking nomadic desert tribes, over two thousand years ago. Today it is a key language in 25 countries, including Egypt, Morocco, Oman and the United Arab Emirates. It's widely spoken in Brazil, the US, Europe and Southeast Asia. If you're contemplating a visit to any Islamic country, a beginner's grasp of Arabic will come in handy. Lebanon's capital Beirut has a thriving gay scene, although being openly gay is sadly still illegal. Morocco and Dubai in the UAE are also popular Arabic-speaking destinations for LGBT+ travelers. Again, be aware of the homophobic laws, and avoid all public displays of affection.
Chinese
Mandarin Chinese is by far the most spoken language on the planet. Almost 1.2 billion people speak it worldwide, which means roughly one in every six people! Mandarin is a tonal language (it uses pitch to distinguish the meaning of a word), so it can be a bit of a challenge when you're first learning. LGBT+ friendly destinations where Mandarin is spoken include Taipei, the capital of Taiwan. It is a relaxed, diverse city with a buzzing gay scene, and hosts Taiwan's Gay Pride festival in October each year.
---
Are you interested in learning a foreign language? Probably so if you've read this far. Maybe you've already started but need help. Maybe you're reading this blog post and English isn't even your native language, but you want to practice with a native speaker. Italki is a great platform for finding professional teachers within your budget. We actually know a handful of teachers personally who work on the platform and we've even signed up ourselves. After finally learning to speak Spanish after all these years, we're excited to get started on our next language: French!
What are you waiting for?
Try out italki to get started, find a cool teacher and start practicing, especially with the low-cost trial lesson offered by many teachers.
What language do you want to learn?