It's been nearly 2 years since our last visit to Prague and we can't wait to return. Check out this recent post that was shared with us to inspire you to visit and take a road trip around the Czech Republic.
[divider_5px]
With its charming cobbled streets, staggering architecture and wonderfully Bohemian atmosphere, a visit to the Czech Republic feels like stepping into a Gothic fairytale. Chic cafes are neighbors to breathtaking Gothic cathedrals, and looming religious statues tower over friendly vendors selling delicious and hearty street food. Although plagued by a dark and violent Communist history, the Czech locals embrace tourists like long lost brothers, making visitors feel instantly at home.
With its vast selection of excellent campsites and well-kept roads, the Czech Republic is an excellent (and suitably Bohemian) place to roll up to in your campervan. When you pay your inevitable visit to the Czech Republic's glorious capital of Prague, ensure you park up in River Camping Prague, a charming campsite situated on the picturesque banks of the Vitava River. Aside from being cost efficient and extremely welcoming, River Camping offers a range of exciting outdoor activities, perfect for those craving some adrenaline after lengthy visits to Prague's cultural center.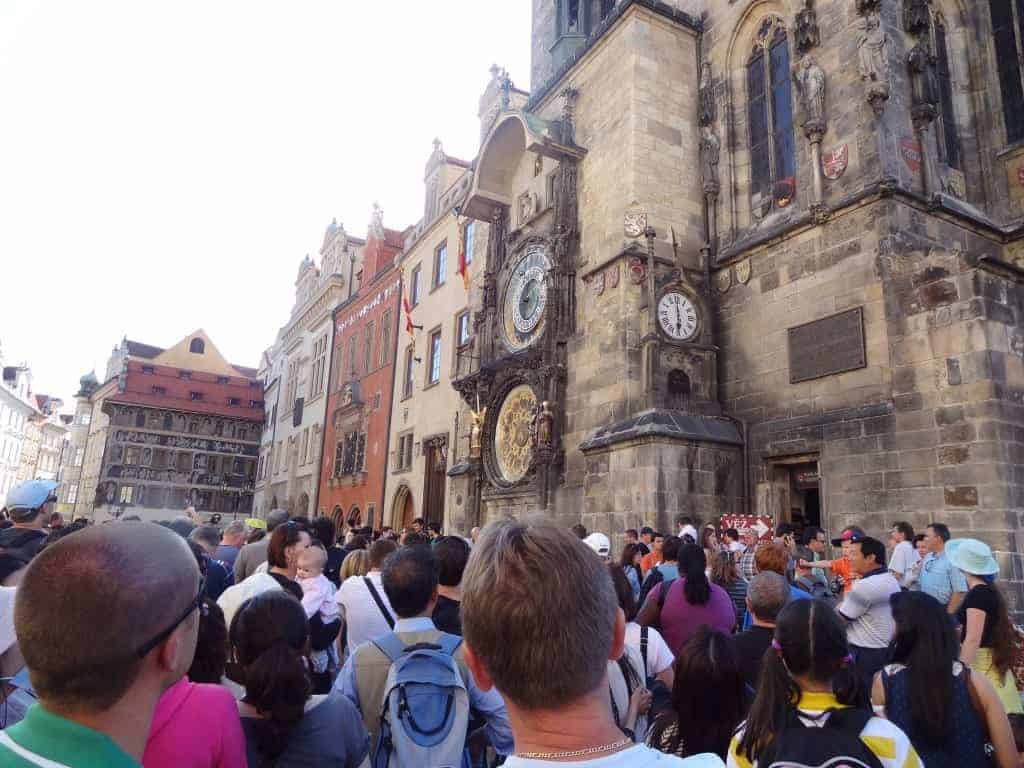 Although the standard of roads is generally high in the Czech Republic, during the bitterly harsh winters repairs on roads are rare. Ensure you have prepared for the worst with Comfort Insurance, so if your trusty van becomes stuck in one of the ubiquitous potholes, you have a reliable service to call.
Prague offers a plethora of exciting activities guaranteed to impress even the most experienced travelers. A casual wander down the cobbled streets will lead you to magnificent landmarks such as the Charles Bridge; a stunning place to watch the early morning sunrise before street vendors crowd the sides. You'll inevitably pass one of David Cerny 's controversial and wacky sculptures which are scattered throughout the city which depict anything from urinating men to crawling babies. The history buffs will jump at the opportunity to take a tour of Prague's notorious war bunkers, upon which you descend into the bowels of the city to learn about the paranoid and brutal communist regime that permeated the city and led to the construction of many nuclear war bunkers.
Few visitors venture to the dominant capitals surroundings, but with the freedom of the camper van you have the golden opportunity to visit the best of these hidden gems. The kaleidoscopically colorful town of Karlovy Vary lies in the mountains and boasts hundreds of hot springs regularly frequented by international celebrities. Ensure you don't miss the beautiful historical city of Olomouc, with its vibrant energy and refreshing paucity of tourists. If your tipple is beer, make sure you visit in May for a chance to experience the biggest beer festival in the Czech Republic. After the mayor has ceremonially burst open the first fizzing and frothing beer keg, the festivities commence with countless food stands and over forty musical performances. Inevitably, you won't resist the temptation to indulge in a pitcher, so park up the van beforehand in Autokemp Morava, a clean and comfortable campsite with excellent facilities.
So, what's left to discuss? Tuck into some delicious Czech dumplings, fill up the camper van and begin planning your trip to the glorious City of a Hundred Spires.