The daily grind can feel especially monotonous for the average gay man. We live in a heteronormative world and often find ourselves gazing wistfully through an office window, dreaming of escaping with our fellow gays to lands of sun, sea, sand and the others. Well, gay cruises are an ideal way to leave the shore life behind and step aboard a floating gay utopia to explore distant horizons. No more so than on The Cruise by La Demence. We would know because we´ve been and haven't really been the same since!
Here are ten good reasons why people pack those speedos and book onto The Cruise each year: 
Meet A Community
The Cruise has been launching expeditions across the Mediterranean Sea for over ten years. As such, it has had time to nurture a friendly welcoming environment that is inclusive to all types of gay men and their fun-loving allies.   
If you´re traveling alone, then you won't be alone for long on The Cruise. When booking a cabin on your vessel, The Explorer of the Seas, you have the option of sharing with a roommate of around your age – a great way to find a partner in crime. If you choose this option, a few months before the cruise. you´ll be given a questionnaire to find the perfect fit for you. Or you could just splash out on your own cabin and meet people as you go. Either way, even the shyest of passengers will find themselves warmly embraced into The Cruise community.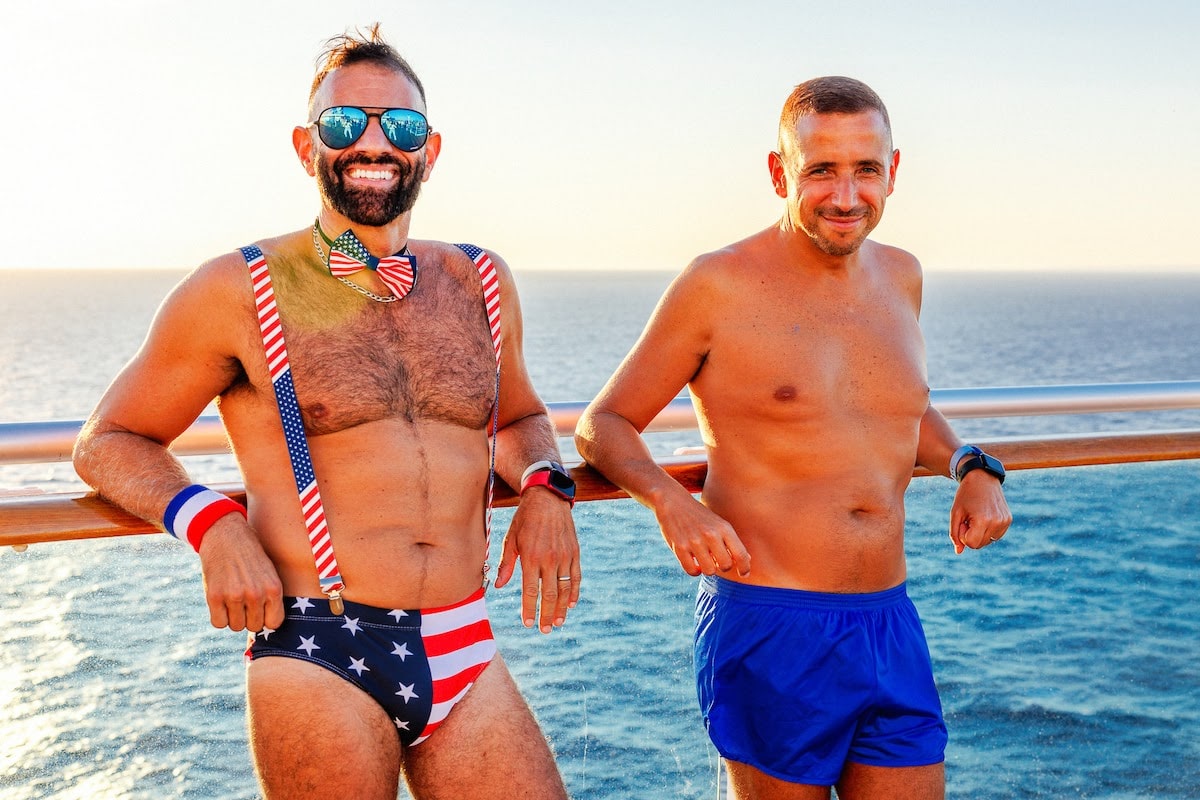 Celebrate with Loved Ones
Perhaps you´ve managed to round up a group of gays looking to celebrate a special occasion or just life in general. The Cruise has you covered there too. There's a range of larger suites available so you and your friends have a secure base for your adventures, replete with a balcony option for those pre-party drinks. If you are traveling with that special someone – or if you just love your creature comforts – maybe you want to splash out on a luxury cabin. The choices are all yours to do whatever maximizes your cruising experience.
Party
It might surprise you to know that the company responsible for La Demence knows how to run a damn good party. As the sun sets over the Mediterranean, the men come out in force to dance hard and play harder. Firstly, you can warm up with the light-hearted sunset tea dance to get those juices flowing. Then, cometh nightfall, the pool decks transform into a huge open-air party, hosting some of the best DJs in the world. It somehow manages to be both rambunctiously wild and pleasantly intimate, and you can dance right up to the DJs. There's a special open-air cruising area, should you not find what you´re looking for on the dancefloor and the party never has to stop with after parties running well into the morning, sending you on a one-way track to a hungover breakfast.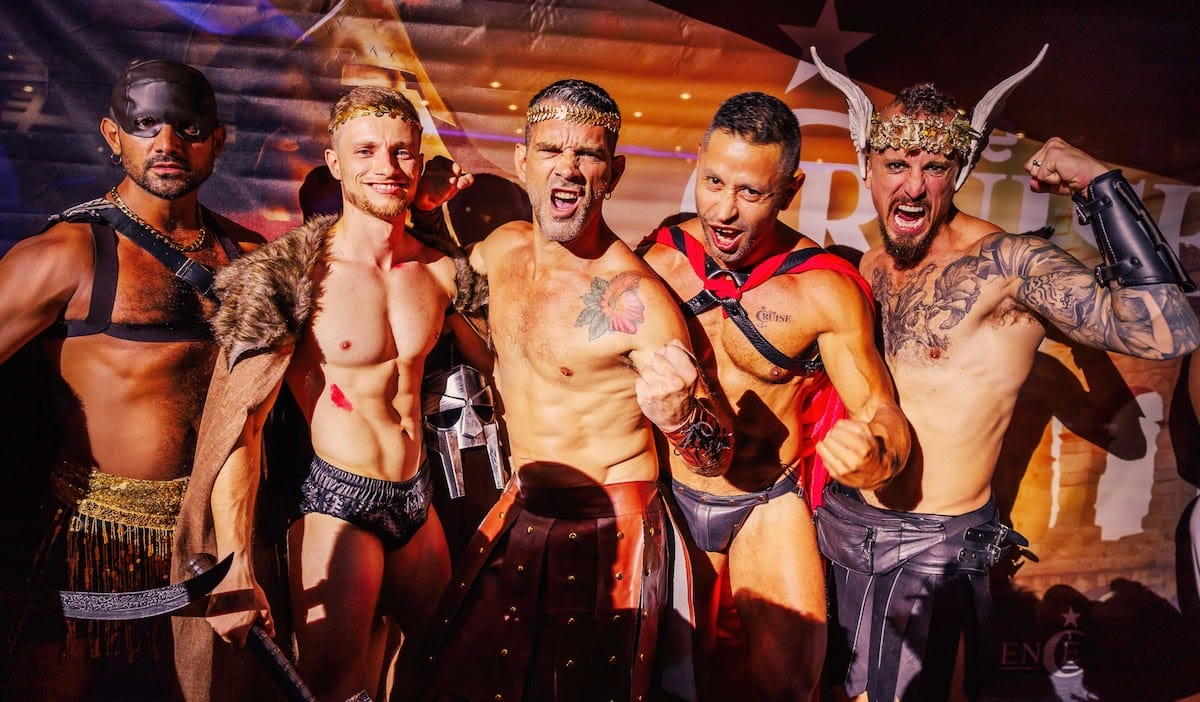 Relax
It doesn't have to be all party party party. The Explorer of the Seas has various pools and sundecks to recline at, with DJs playing chilled out music throughout the day. There are jacuzzis and nudist decks to get more intimate with your fellow passengers, or quiet decks to gaze out over the ocean and watch the world go by.
Discover Culture  
The Cruise anchors at an eclectic mix of exciting destinations on their cruises. In 2023, you´ll start the expedition in the historical city of Ravenna in Northern Italy. Ravenna is brimming with culture, historical buildings and a canal network lovingly referred to as mini-Venice. The Explorer of the Seas glides onward to the stunningly beautiful coastal town of Sarande in Albania, the quaint Greek village of Argostoli and then the island country of Malta before finally the Sicilian gem of Catania – under the impressive Mount Etna – before looping back to Ravenna. At each port you are free to explore each destination at your leisure with the ship staying anchored till late evening.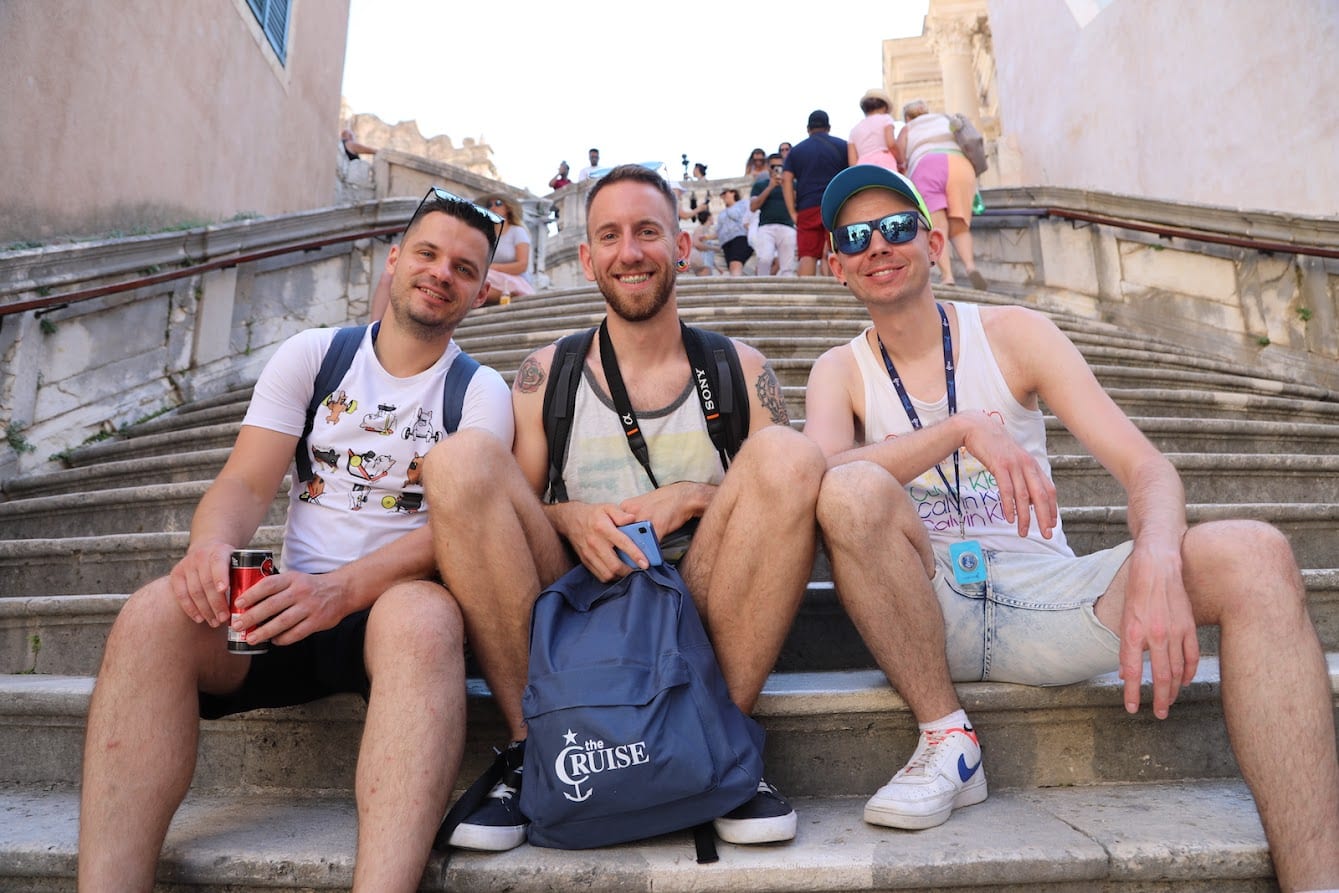 Eat Well
On board The Cruise you´ll find the very best of delicious cuisine with which to gorge yourself on to your heart´s – or stomach´s – content. The Explorer of the Seas has a wealth of restaurants, including a full buffet option, which runs well into the night. A variety of more specialized food restaurants offer everything from Italian to Asian food with which to wine and dine yourself on. Finally, The Cruise offers room service if you fancy some alone time or are indisposed in your cabin from a heavy night´s escapades.
Be Entertained
The entertainment on board The Cruise is versatile – an excellent trait to have. Every year it offers something a bit different. However, you can always expect themed theatre shows, professional singers and dancers, drag shows and bingo – all with that spicy edge you´d expect on a gay cruise.   
Be Active
Heavens forbid that you get bored of your deckchair during a day at sea. Well there's always something else to do, or see, on The Cruise. You can try your strength against a climbing wall in the gym or seek out sillier – yet undeniably fun – sources of amusement like the Mister The Cruise competition, high-heeled race, the belly flop and handbag throwing competition.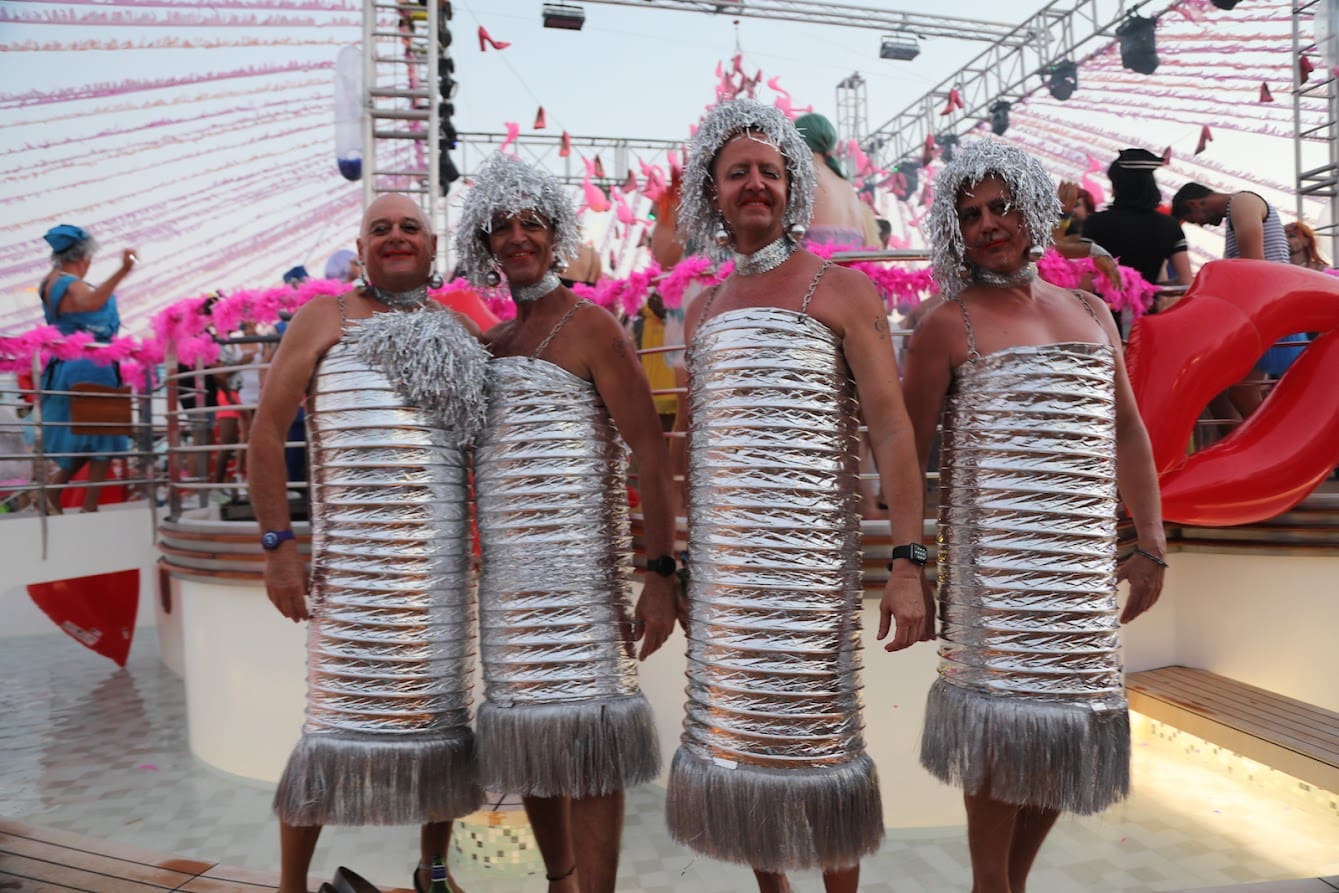 Pamper Yourself
Want to treat yourself after a hard year? On The Cruise, you can book a range of treatments at the luxury spa and beauty salon. Want to spend some hard-earned cash? The Explorer of the Seas is lined with duty-free shops to get those bargains in and/or find the perfect outfit to impress at the pool party. Want to maintain those equally hard-earned six-pack and pecs? You'll also find an ocean view gym to work out in. Treat yourself, you deserve it.
Get Laid
Come on, you were all thinking it and it is an entirely valid reason to come on The Cruise. It is the ultimate opportunity to meet men in a sex-positive environment. On The Cruise you´ll meet hot guys from all over the globe- Not to mention there's 24-hour darkroom should you feel frisky at any point of your trip.
The Cruise has passengers coming back time and again each year. Book now to avoid disappointment and save €400 a cabin. Whatever reason The Cruise appeals to you, there´s most definitely no reason not to dive right in.
This article was sponsored by La Demence but rest assured we don't sacrifice our integrity for a sponsorship. In fact, we attended the Cruise ourselves in 2017 and had an amazing experience.