Thank you CreditRepair.com for sponsoring this post. CreditRepair.com's team understands that a credit score is not just a number; it's a lifestyle.
Traveling the world without investing much money may sound too good to be true, but there is some truth behind it, especially when it comes to flights. We actually got our start on this blog in 2012 by selling all our belongings, leaving the US and setting off on the trip of a lifetime. Our original itinerary included round-the-world flights to 10 cities over the course of 10 months.
Guess how much money we spent on those flights?
$275 per person. No kidding.
You can even see our receipt below along with the itinerary.



How Did We Do It?
We flew 30,387 miles on 9 separate flights and spent only $275 per person on the tickets. The flights were paid with 400,000 miles saved over the course of 3 years, primarily earned through credit card offers. The cash portion paid the taxes and fees not covered by the mileage award. Tickets of this type normally cost around $7,000 per person, so needless to say, we got a pretty good deal. Saving this money on flights allowed us to travel much longer than we would have otherwise if we paid cash for the tickets.
This trip was achievable because many years before, my mom taught me how to manage credit cards and the importance of maintaining a good credit score. I leveraged what I learned at the age of 18 from her wisdom and was able to apply for and get accepted for a number of credit card offers that ultimately gave us over 400,000 in airline miles, sufficient to reach our goal.
How Does It Work?
We are not the first travelers to take advantage of miles earned through credit offers to earn free flights. In fact, some people call it travel hacking because there are a number of techniques involved that can yield great results when optimized. We even learned how to do it by reading travel blogs, much like ours, before we even started. One site that we relied on the most was The Points Guy. It's not always intuitive to book flights with miles, which is why we read blogs that explained the process in depth.
The concept involves applying for a credit card that gives points or miles for both spending on the card as well as meeting a minimum spend requirement within a certain period of time, typically called a bonus offer. For example, the American Express Platinum Card currently offers 1 point per dollar spent as well as a bonus offer of 75,000 points after spending $5,000 in the first 6 months. Between the bonus offer and spending, this card would give you at least 80,000 points, which you can then redeem on flights and other travel rewards. And just like we did on our trip in 2012, the best value for mileage award tickets are typically on long-haul, international flights.
How Do I Start?
It's best to start planning your trip at least a year in advance if you're going to use miles earned from a credit card. It's also important to have a solid credit score so your credit card application will be approved. You'll need to give yourself more than a year of planning if you need to improve your credit score before applying.
Set a goal and budget
It's important to establish what type of trip you want to take, your schedule as well as your budget. Consider how many days you can travel. Do you have limited vacation time? Can you travel for weeks on end? Once you determine your schedule, you'll also need to establish what you can afford. While you can likely book flights with miles earned from a credit card, you'll need to factor in the taxes and fees on the ticket as well as costs for accommodation, food, activities and ground transportation. Set a realistic budget and start saving each month to reach your goal.
Check your credit score
Before you apply for any credit card, you'll want to know your credit score because this impacts your ability to get approved. It's important you have a score of at least 700 or above. If you're not in this range, you should consider scheduling a free credit report evaluation with CreditRepair.com. During the phone evaluation, you'll get a TransUnion Summary Report and FICO® Score for free, which will help you in your planning.
CreditRepair.com is a group of professionals who provide resources that empower you to achieve your desired credit score, potentially giving you access to greater financial opportunities. If you use their service, they offer an online dashboard which allows you to monitor and track your credit score over time, and you can also set up email or text alerts to be notified of changes. Through the monitoring process, you'll immediately know when you're ready to apply for the lucrative travel credit card.
Apply for a credit card
Do a bit of research on the different card offers that are available and best fit your situation. Our favorite site is The Points Guy because they regularly update their site with the latest and greatest credit card offers available. You'll want to apply for one that has a high welcome bonus. Good bonuses typically range from 50,000 to 75,000 miles. Some cards charge an annual fee, while others do not. Typically, the more lucrative cards have a fee, but it's often worth paying it considering you'll be saving $1,000 – $2,000 on a flight.
Meet the spending requirement
Be sure you're able to meet the spending requirements before applying. For example, some offers may require you spend $5,000 in 3 months. If you're not able to generate that much spend on existing expenses, you'll need to search for a more realistic offer. There's nothing worse than getting approved for a credit card but failing to spend enough to get the bonus. Keep in mind it's the bonus that contributes the biggest amount towards the ticket. For example, it's often possible to find roundtrip flights between North America and Europe for 60,000 miles. Check each month that you're on track to meet the spending requirement so that there are no surprises at the end of the promotional offer.
Wait for the miles to arrive
Some credit cards post the miles immediately into your account after you meet the spending requirement. Others will wait until the promotional timeframe has been reached. It may also take an entire credit card billing cycle to get the miles. That means it might not be until the beginning of month 5 that you'll get the points earned from a 3-month spending bonus. This delay is one of the reasons you'll need to plan your trip well in advance.
Book the flights
If you've selected an airline-branded credit card, you'll need to book your flight through that airline. It is often possible to book a flight on a partner airline, but it must be done through your airline's platform. For example, if you have an American Airlines credit card, you're able to book flights on a partner airline, British Airways, using the American Airlines website. Other credit cards are not tied to just one airline but have multiple airline transfer partners or even their own booking platform. Credit cards from Chase and American Express have their own booking platforms, but you typically get better reception deals from the airline itself. That said, transferring the points to an airline and then booking is often more complicated and you won't find as much flight availability for mileage tickets.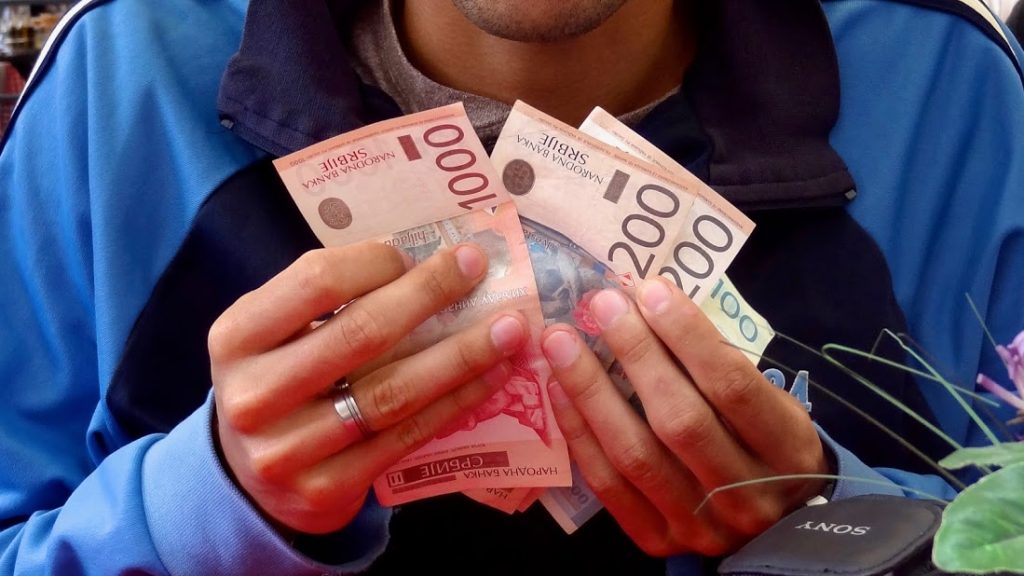 What If I Don't Have a Good Credit Score?
You'll need to have a good credit score in order to be eligible for most travel reward credit cards. In other words, a good credit score will give the banks offering the cards confidence that you're a reliable customer and are likely to pay back any charges on the card. Your credit score also affects your ability to get approved for loans, mortgages, and housing applications, just to name a few. Unfortunately, achieving a good credit score can sometimes be challenging. Financial hardships can come unannounced and failure to pay certain financial obligations can negatively impact your score. But the good news is that it's possible to repair your credit score even if it's not at the level you'd wish.
The average FICO® Score in the US was 703  according to data from the second quarter of 2019. Scores between 670-739 are considered good scores, and those above are very good or exceptional. While selection criteria vary based on the company as well as the specific card, applications for travel reward credit cards will likely be rejected if you don't have a credit score of at least 700. Even if you don't have a good score now, it doesn't mean that it can change for the better. However, it's important to understand that it won't change by itself. Instead, you'll need to actively work towards improving it.
Considerations
It's important to point out that credit card offers are specific to your country of residence. While many countries do offer a variety of travel reward credit cards, it's typically the offers in the US that are the most lucrative and can get you the best flight redemptions. Unfortunately, non-US residents are not eligible for US-based credit cards. CreditRepair.com is a leading provider of credit repair services, but they are only available in the US.
If you don't currently have a good credit score, you're a step behind, but it doesn't mean you should write off your chances. You'll just need to take a bit of extra time and start earlier. Try not to be overwhelmed by the steps involved, but instead, take it one step at a time. You certainly don't need to plan a 10-month trip like we did. That was an extreme example and took well over three years of planning. Big dreams are not achieved overnight, but instead through long and thoughtful planning. You can start simple…maybe consider a 10-day trip to Europe or Asia. Then once you've mastered the process you can start thinking bigger and better.
Lastly, it's important to point out that we never spent any money we didn't already have. While credit cards give you advanced access to spending, we recommend that you pay it off each month with money you already have in your bank account. Keep in mind the reason you're getting the card, in this case, is to get the miles for free flights, not to get access to money you haven't already saved.