After spending more time in India than we had actually intended, we were excited to head to Hong Kong t0 experience the street food, the cultural activities and Victoria Peak. We may have even gotten a little too excited our first night there.
Now we can say from experience… sightseeing hungover sucks. But when you have limited time in a city and you had one too many the night before, it has to be done. The goal is low key activities.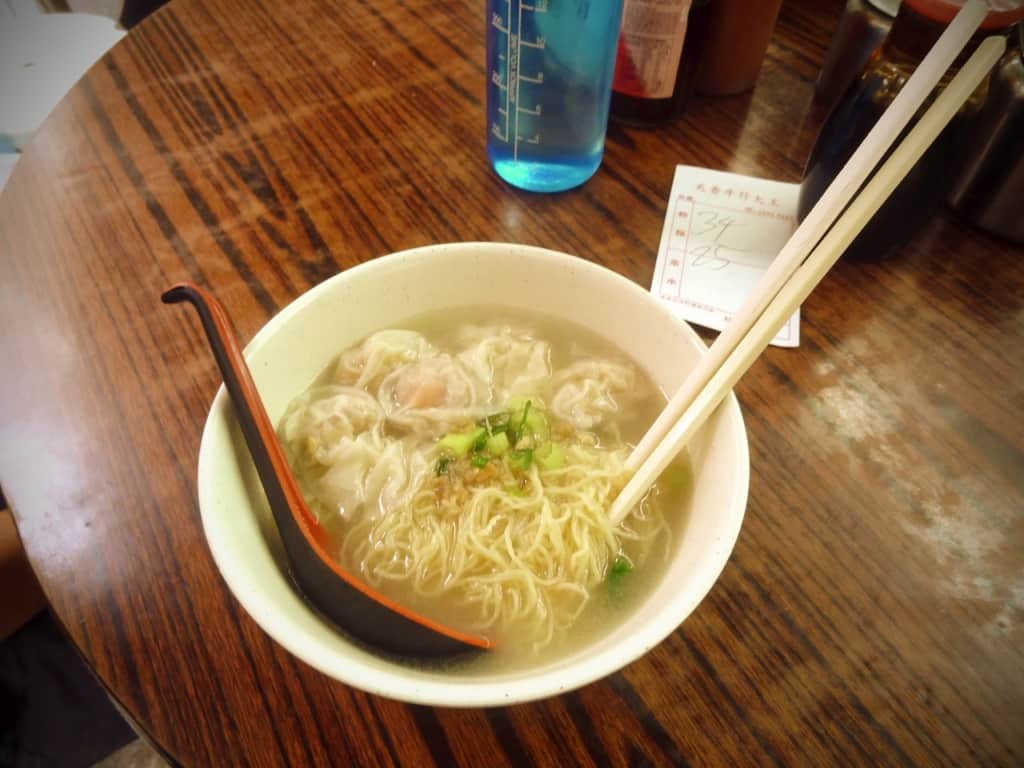 First things first: food. Nothing hits the spot more like eating locally. There are plenty of street food options in Hong Kong  and some outdoor restaurants with shared table seating. Find one with a menu you can read or pictures you can point to and join in wherever there's a seat!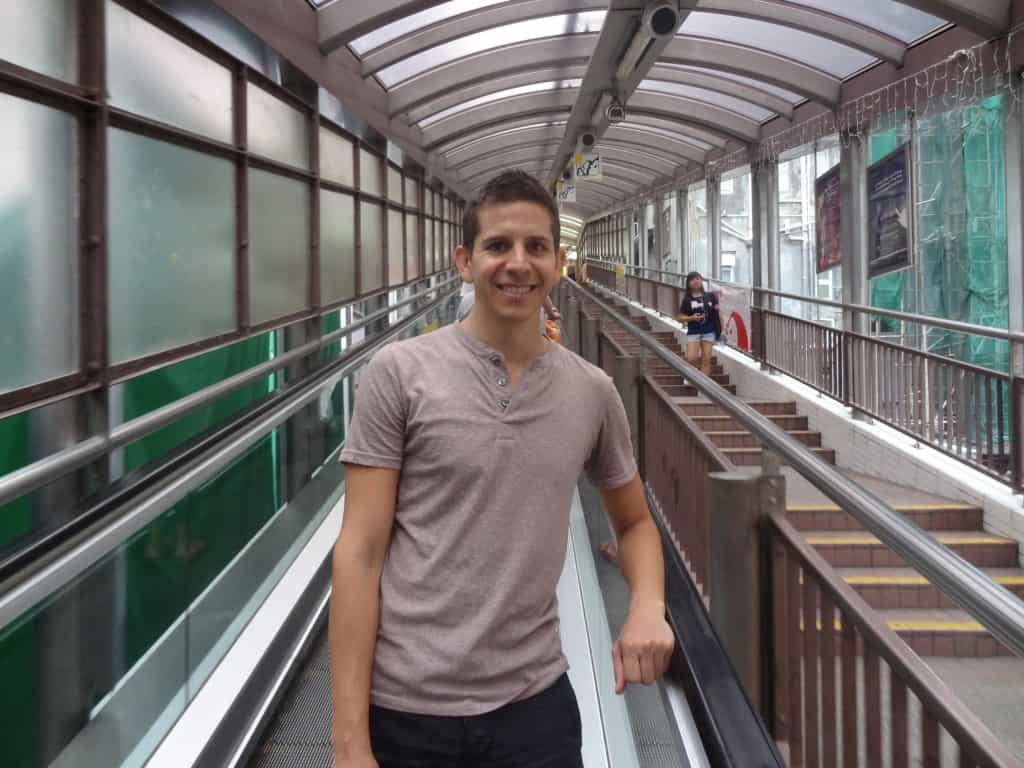 Then low key activity numero uno: Central-Mid-Levels Escalators. The longest outdoor escalators in the world. It's a random thing to do in a city, but a great way to get a look at the scene of shops, restaurants and bars that line the escalators. The best part, you cover a lot of ground while barely lifting a foot. Perfect for hangover sightseeing.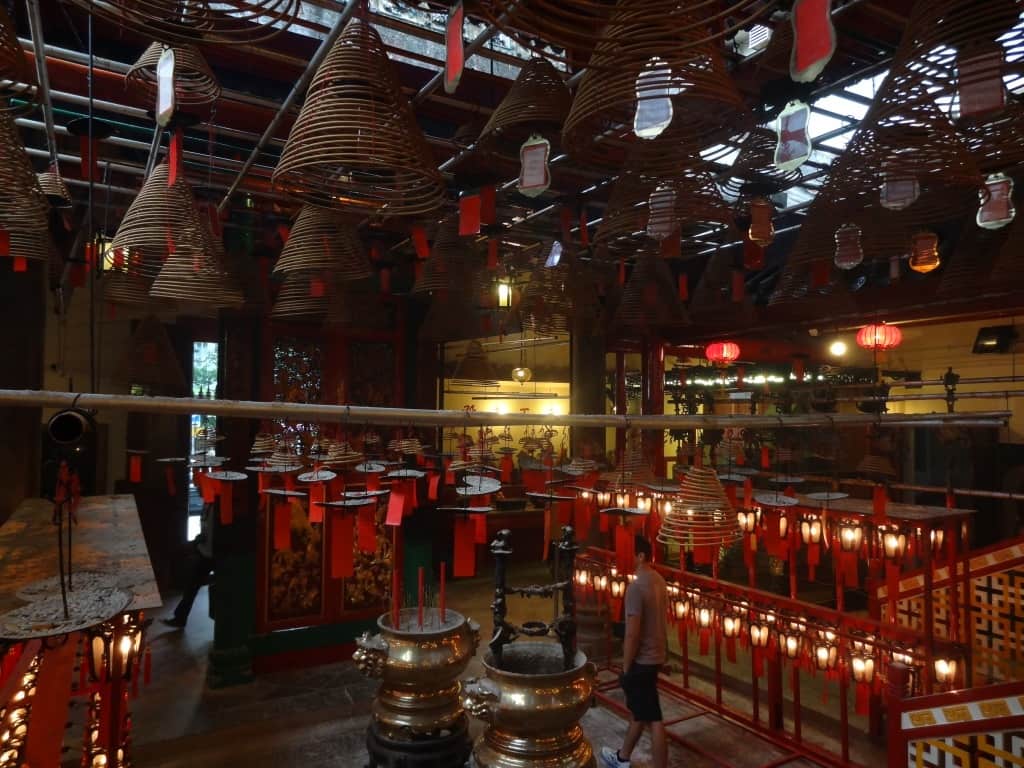 Next, stop by the Man Mo Temple. Or any temple really – the goal here is simply to be able to say the you've been to a temple in Hong Kong. This one just happens to be near the Central-Mid-Level Escalators. One of the interesting things to observe here were all the coils of incense hanging from the ceiling.
If you love a good view, Victoria Peak (or just "The Peak") has just that. There's a tram that will take you right to the top where a sky terrace offers amazing views of the city.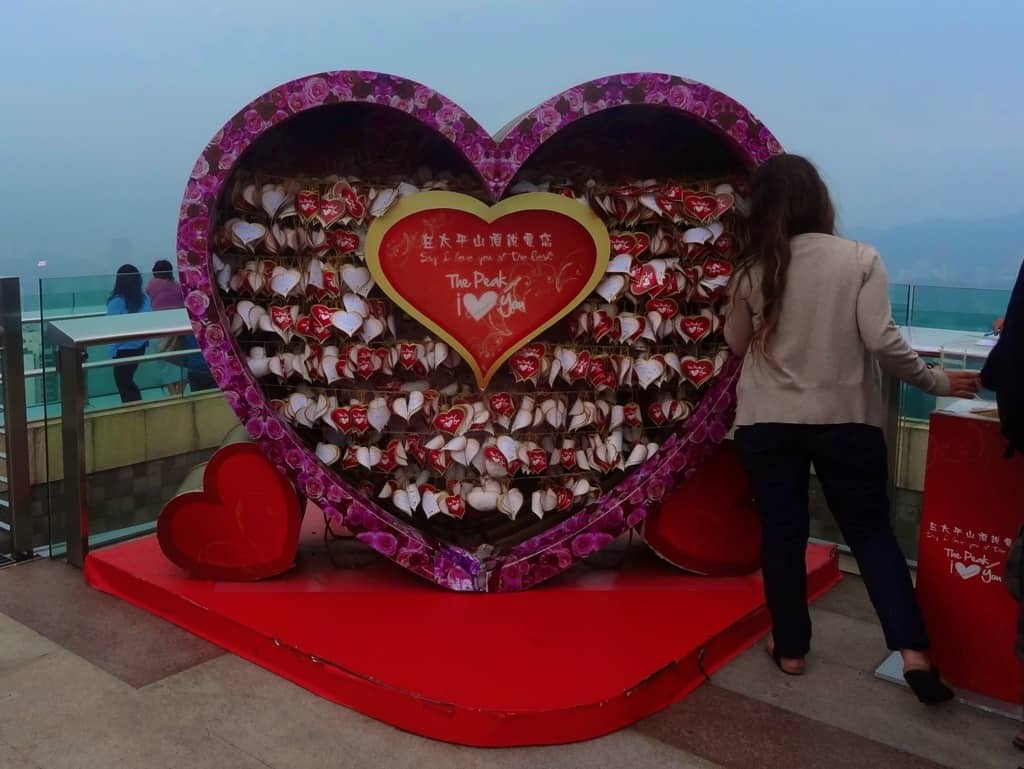 On the terrace, you can write little love notes and post them with many others in the "Say I Love You to the Peak" stand. Though we did not do this because that would have required exertion of effort which we were avoiding at all costs that day!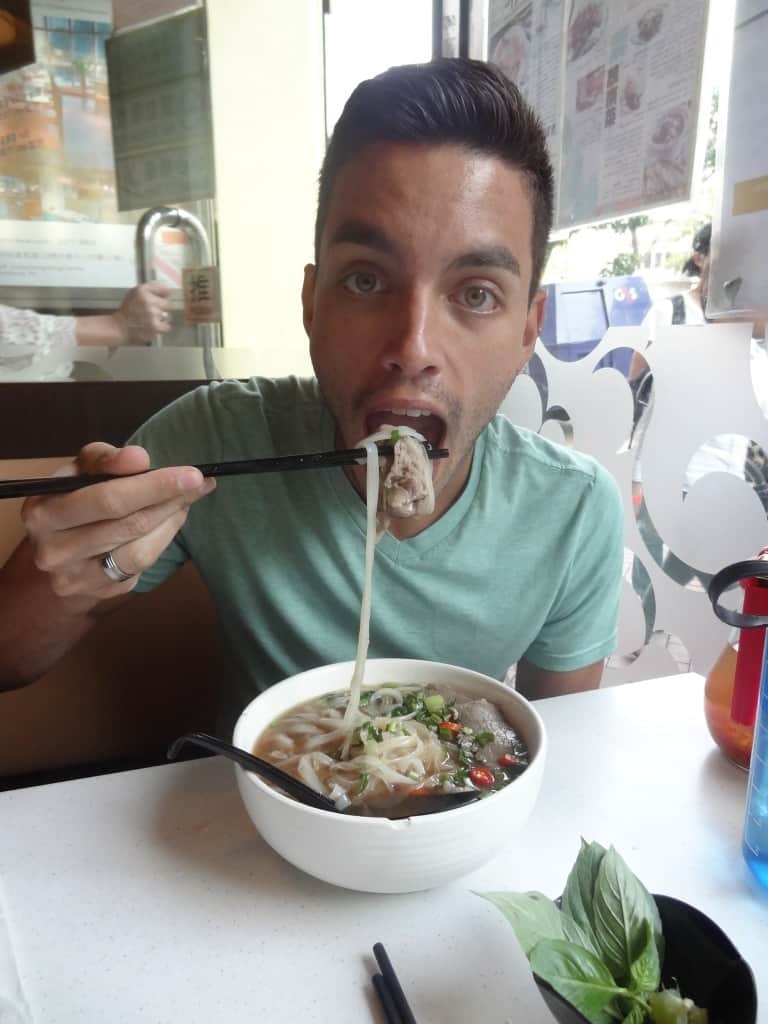 And of course, the perfect end to any rough day is more food! We found a Vietnamese restaurant with great pho to meet our needs. So the lesson learned is not to be put off by a hangover when in Hong Kong, but rather embrace some low key activities in the city that don't take a lot of effort.