Yes, Iceland may be just 25km south of the Arctic Circle, but that's the appeal! Visit during late fall or early spring and you can get a chance to see the Northern Lights. Or catch a flight in the dead of winter and attend the annual Rainbow Reykjavik event – a must-attend winter pride festival hosted by Pink Iceland. Either way, you'll have the trip of a lifetime and there's no better group of guides to show you around than our buddies at Pink Iceland.
About Pink Iceland
A great way to take advantage of your time in Iceland is to hook yourself up with one of Pink Iceland's tour packages. Pink Iceland is the only tour company in Iceland catering to the LGBTQ community. You can see from their phenomenal 5-star reviews on TripAdvisor that they are ranked among the top activities in all of Iceland.
Pink Iceland was founded in 2011 by Eva Maria and Birna, a lesbian couple who started organizing tours in Iceland as well as same-sex, destination weddings. You can go out along the Golden Circle route plus can do just about any customized trip you'd like. They are the founders of Rainbow Reykjavik and they also host an annual group trip during Reykjavik's gay pride each summer.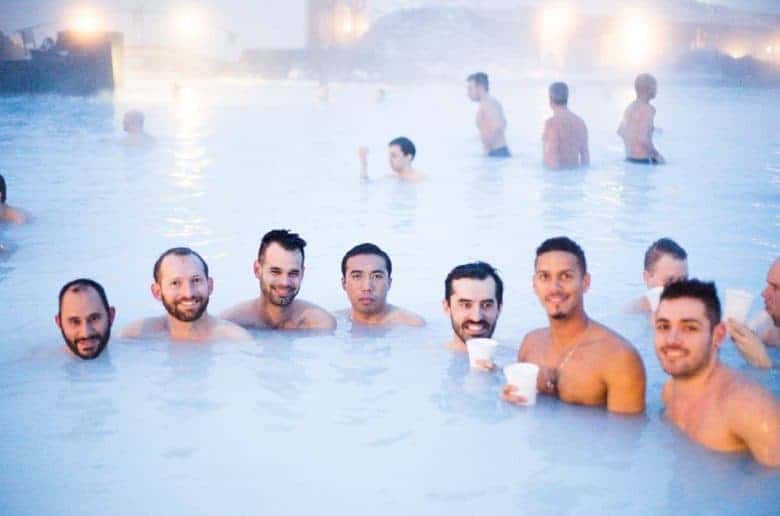 Read Reviews from Past Travelers

Explore Pink Iceland Tours
Take a look at their tours to see what interests you the most. Explore all tours from Pink Iceland →
Looking for Another Gay Group Trip?
We recommend a few different tour operators that do gay group trips and they all offer great itineraries and experiences that you'll surely love and won't forget. Explore all gay group tours →
Image credits: Pink Iceland
Note: This information is created in collaboration Pink Iceland, however, rest assured all opinions are 100% our own and we would never sacrifice our integrity for a sponsorship. Some of these links may also be affiliates which means using them won't cost you any extra but we do receive a small commission for each referral. You're not obligated to use them but we appreciate it if you do. Thanks in advance for supporting this site if you choose to use our link.