World renowned as one of the most popular gay destinations featuring massive parties and famous events, surely at the top of every LGBT traveler's bucket list is…..errrr, wait a minute – where's Slovenia again?
Ok, we digress….no Slovenia has not typically been known as a big gay destination nor is it likely on many people's bucket list. But why? Simply put – Slovenia is a small, yet emerging European destination that is still finding a place on the map for the average tourist. But that doesn't make it any less attractive to visit and in fact, for us it presents an opportunity that we've had our eyes on for a few years.
What's Pink Week?
This year from May 26th to 29th, we'll be visiting Slovenia to attend the annual Pink Week celebration. Now in its third year, Pink Week is an LGBT-oriented travel and social event that mixes cultural, culinary and nature experiences and throws in a bit of fun with evening events and parties with the local queer community. In past years, Pink Week has welcomed guests from the UK, Germany, France, Israel, Italy and more and this year it's expected to be bigger, better and more diverse than ever.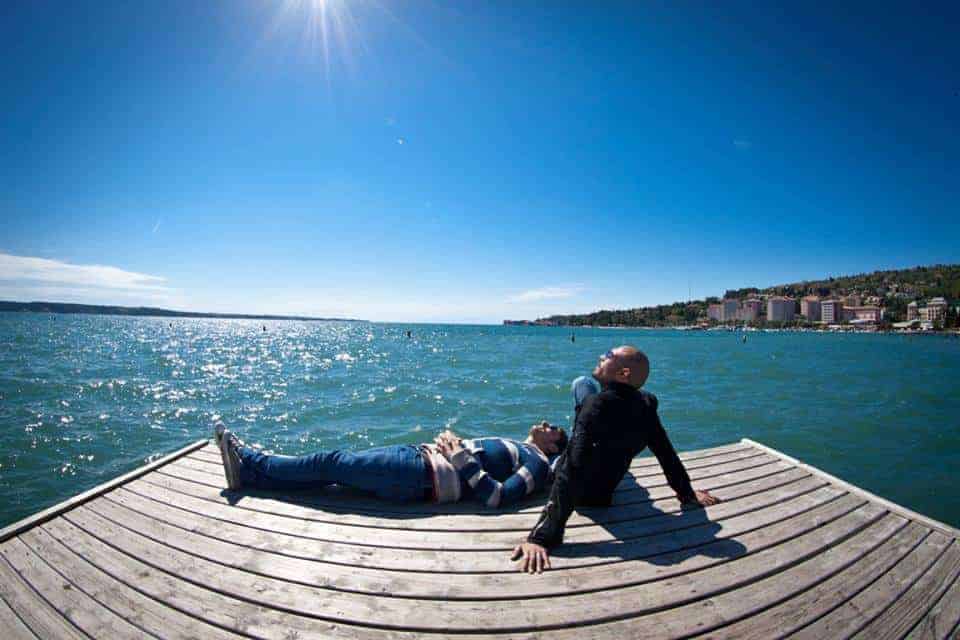 Sure, if you're a reader of our blog then you know we love huge pride events and big parties like Madrid Gay Pride, WE Party Festival, XLSIOR or Circuit Festival – just to name a few. But so too do we love a more intimate and unique experience just like Pink Week delivers. It's a great option for those who want to visit a place a bit off the beaten path but with a social and energetic atmosphere that is sure not to disappoint, along with an awesome pre-planned program of events and day tours that will ensure you get the most out of your trip.
Special Offer – You can save 5% on your Pink Week Slovenia package. Just use the promo code "TWOBADTOURISTS" when booking online for your discount. Visit the Pink Week website here for more info – we hope to see you there!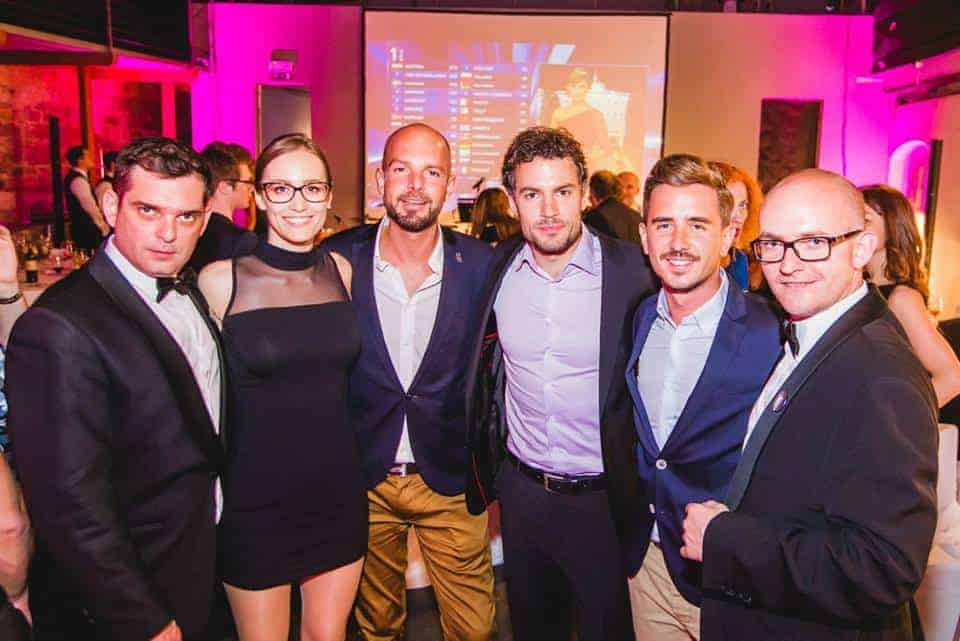 The Program
The program offers both all inclusive options with activities, tours, meals and parties – or a partial program (The Party Package) that gives you access to the main events and parties while you arrange you own accommodation and day activities. Some of the highlights of the program include guided tours in Ljubljana and Prian old towns, a champagne bubbly boat ride on river Ljubljanica, gourmet dinners, beer, wine and olive oil tasting experiences, a visit to Tiffany GAY Club at Metelkova, an afternoon of relaxation at Lake Bled and the big event of the weekend – the Dragon's Ball gala dinner and party with special guest DJ's.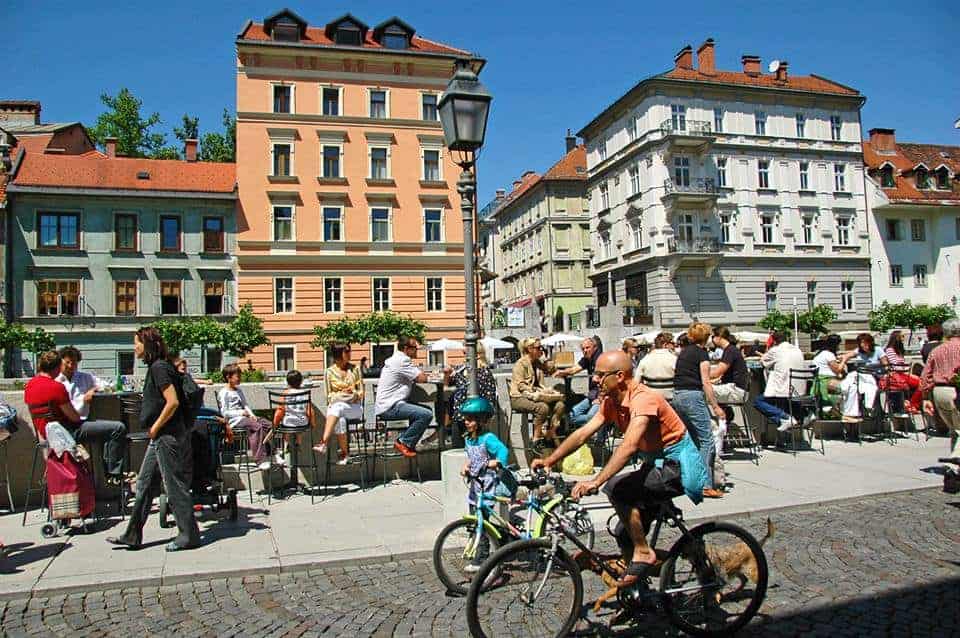 The four day event will be based in Slovenia's beautiful and hip capital city of Ljubljana with various day trips to the surrounding areas. You can check out the full program here as well as the party package and all inclusive options with either 3 or 4 star hotel included – depending on your budget.
Why Slovenia?
Slovenia is a picturesque, unique and exceptional country that will impress any visitor. With the hip and urban vibe of Ljubljana to the dense forests and natural landscapes, Slovenia packs a lot into a small region. Only in Slovenia can you enjoy breathing fresh air at the seaside and in the mountains, indulge in thermal baths and saunas, stroll through the unspoiled countryside, taste culinary specialties prepared from local produce, taste fine wines from multiple locations across the country and sleep in castles and fine hotels – all in just a couple of days.
What Are You Waiting For?
Have we piqued your interest yet in Pink Week Slovenia? Why not take the opportunity to join us and travel together at this awesome gathering? And if you act quickly, you can even save 5% on the price of your package by using our special code (just use the promo code TWOBADTOURISTS). Whether you want the budget-friendly party package (starting at just 199€) or the all inclusive option, you're sure to have a great time! Come along, bring a friend or that special someone to enjoy the experience together. The event is built to be social so you'll meet guests from all over and never feel alone – even if you come solo.
What are you waiting for? Pink Week is waiting for you and it's time to tick Slovenia off of your bucket list – or add it if you've never considered it before!
Special Offer – You can save 5% on your Pink Week Slovenia package. Just use the promo code "TWOBADTOURISTS" when booking online for your discount. Visit the Pink Week website here for more info – we hope to see you there!
Note: All photos provided by Pink Week Slovenia unless otherwise noted. Some of these links/promo codes are affiliates which means using them won't cost you any extra but we do receive a small commission for each referral. You're not obligated to use them but we appreciate it if you do. Thanks in advance for supporting this site if you choose to use our referral link/code.