Travelling is all about creating memories. That and having novel experiences to make your friends back home green with envy. Those memories might be of laying butt naked on the deck of a catamaran, whilst bobbing on glistening Thai waters under a relentless sun. Or maybe daringly swimming through a glowing subterranean cave off the coast of Greece. It could be a night around a bonfire on the beach in the Caribbean, toasting marshmallows, drinking gin and gazing up at a starry night. Or – if you're really lucky- they could be of a night well spent with a hot guy you met on your travels and with whom you forged our own novel experiences.
A smaller, more intimate gay sailing trip guarantees you those memorable experiences – well the first three at least, the latter is really in your own hands. Here are six of our favorite locations on islands or off the coast that a more compact boat cruise can take you right up to whilst seeking out those invaluable memories.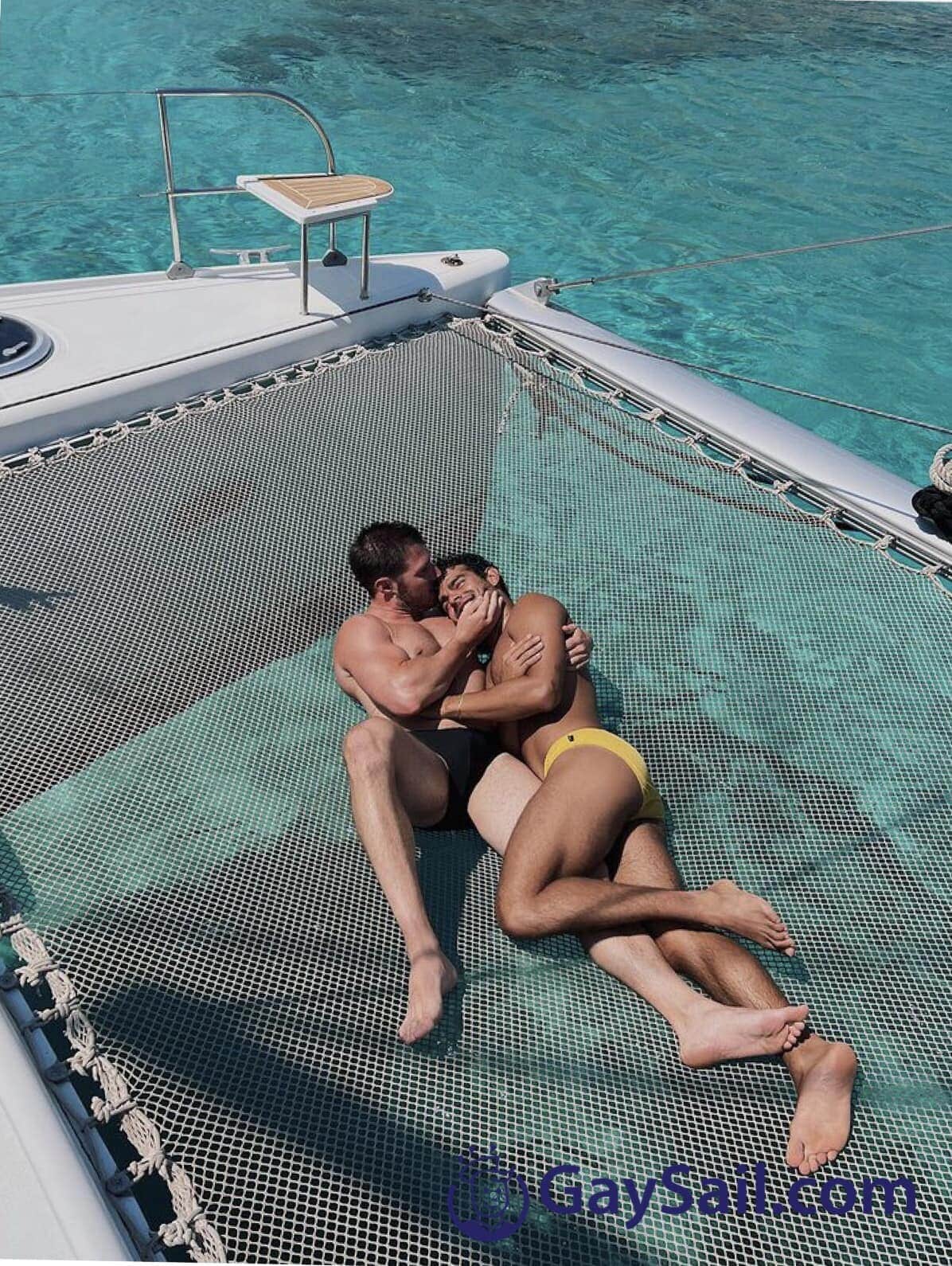 Thailand – Phuket
Phuket – watch the pronunciation of that one – is the largest island off Thailand and represents the images which most easily come to mind when thinking of paradise on Earth. All this thanks to its proximity to Phi-Phi Island and Maya Bay, where The Beach was filmed. Sadly, this means tourists have flocked there in droves and somewhat taken the paradisiacal glean out of it. A cruise boat can bypass this and take you to some of the less touristic sides of this idyllic location. Sailing up to Phang-Nga Bay, with its characteristic sheer limestone cliffs jutting out of its sparkling emerald green waters, is an unforgettable sight. Furthermore, there's a host of other secluded beaches – and caves – nearby to explore that are only reachable by boat. Then it's an easy sail back to the mainland to dive right into the thriving gay nightlife of Phuket.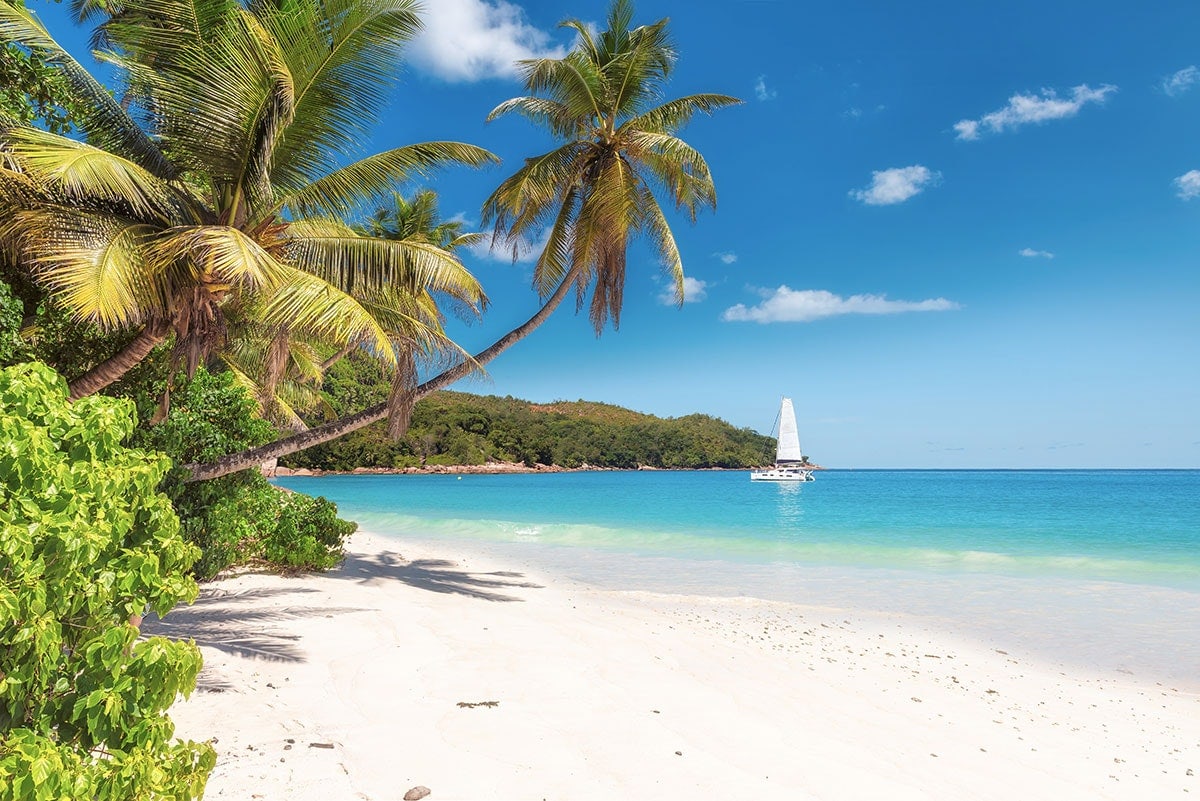 French Polynesia -Tahiti and Bora Bora
Tahiti is as remote and exotic as it gets, remotely placed out in the center of the South Pacific Sea within French Polynesia. Joseph Banks, a famous sailor, once described Tahiti as ´the truest picture of an arcadia that the mind can form´ – quite the accolade! The island does it's best to live up to it – and the entirety of it is in fact an inactive volcano and an enthralling adventure filled land of white or black sandy beaches, dominating emerald-coloured mountains, dense jungles and cascading waterfalls. Not only that, but it is rich in Tahitian culture with many museums worth a visit such as the world´s only museum dedicated to pearls. A jaw dropping small island found near Tahiti is Bora Bora – a honeymoon paradise full of five-star resorts surrounded by a lagoon and barrier reef.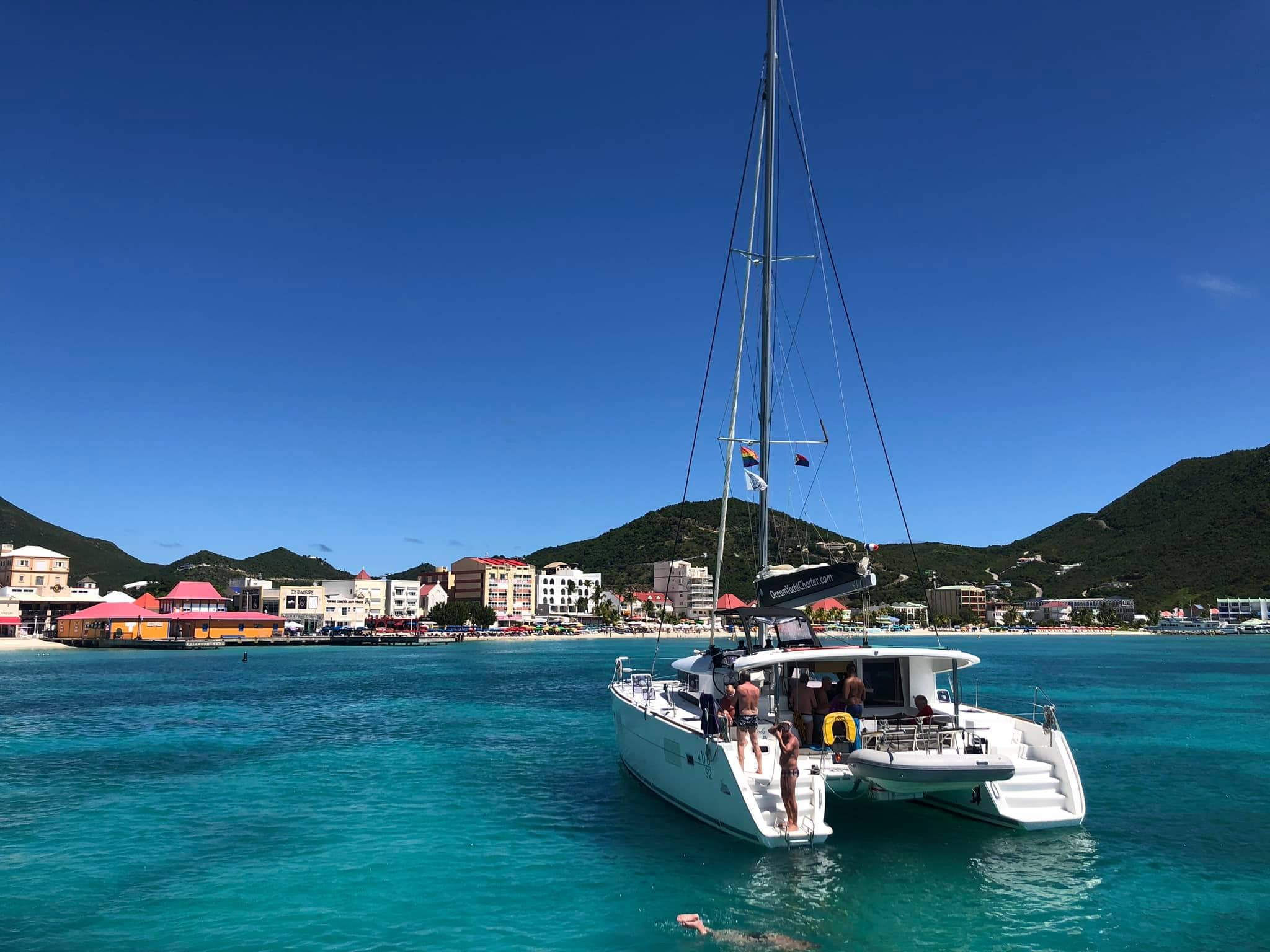 Greece – Spetses
Spetses is everything you could want from a Greek island with characteristic white and blue neoclassical Greek houses, horse-drawn carriages, a vibrant cosmopolitan feel, stretching promenade and stunning beaches with crystalline waters – including several nudist ones should you wish to get rid of those tan lines. One of the island's most popular attractions, however, is the Cave of Bekiri, also known as the "fairy cave". The cave is aptly named as you can swim right inside and witness the seemingly magical sparkling rocks found there.
Croatia – Mljet National Park
Mljet is a lush green island located not far off the coast of Croatia. Dense Mediterranean forests make up much of its mass and it is a haven for the avid hiker. Half of the island is made up of a national park, replete with trails crisscrossing through pine forests that occasionally part and provide beautiful views over the ocean below them. In the island's center you´ll find not one but two huge saltwater lakes. The adventurous can take a boat into the center of the biggest lake, Vello Jezero, to visit the Benedictine monastery on the islet in the middle. Additionally, Mljet is a n ideal place for swimming and snorkeling as the ocean surrounding it is teeming with exotic fish. Any adventure shouldn't happen on an empty stomach and Mljet is renowned for its exceptional wine and pungent goat's cheese – a deliciously potent combo to round off your trip with.
The Caribbean – St. Martin
St Martin island – in the Caribbean – is laid-back sophistication incarnate. In short: it´s sexy and it knows it. It has the claim to fame of being the smallest landmass in the world shared by two independent countries, having both a French and Dutch side. St- Martin is full of world class restaurants blending Caribbean and European food, lively bars and yes, mind-blowingly beautiful Caribbean beaches – palm trees and all. The people are known for being some of the friendliest in the world. It can be expensive to stay in St. Martin at the romantic luxury resorts, but a sailing cruise is a good way to sample the island without having to break the bank.

Join a GaySail Trip
GaySail is the number one worldwide specialist in gay and gay nude sailing holidays. They are open to gay men of all backgrounds and lifestyles. Gay Sail offer sailing trips around most of the locations mentioned in this article and more. Gay skippers and cooks offer you a full immersive holiday – proving that luxury and adventure need not be mutually exclusive. Gay Sail also offer completely private trips for those wishing an even more intimate experience.
Further inland, GaySail also has its very own gay men´s French resort, ideally situated by Cannes and surrounded by crystal-clear lakes, ripe vineyards and gorgeous beaches. La Connexion is a clothing-optional private boutique resort where you won´t have to worry about the neighbor´s prying eyes – as there aren't any! You can work on those tan lines around the resort´s huge heated swimming pool during the day and take a midnight skinny dip at night. La Connexion is the perfect retreat from the stresses of the 21st century. 
This article was sponsored by GaySail