Romance and travel are bed mates. Europe is home to some of the quaintest of the quaint romantic locations that lend themselves to shacking up with that special someone– or POTENTIAL special someone you're looking to impress.
Sure, there are the obvious big city choices like Paris, Venice and Prague, but sequestered away within the continent there are a abundance of more intimate locations to get…well intimate with your partner at, while avoiding less romantically inclined tourists and the temptations of gay city nightlife.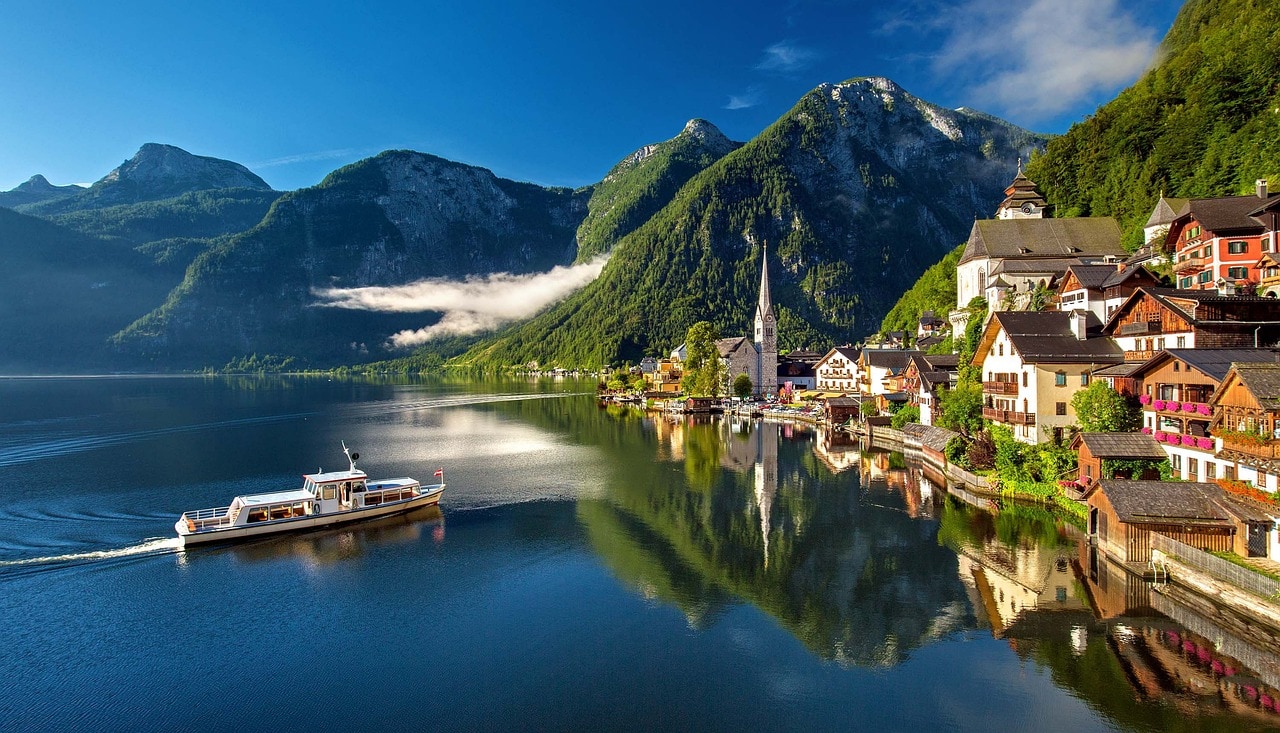 Halstatt – Austria (Salzburg)
The Austrian village of Halstatt lies within a serene valley alongside its namesake lake, under the humbling visage of the towering Salkammergut mountains. Halsatt is characterised by its picturesque alpine houses and is a contender for the most beautiful town on Earth – and let's face it, beauty oft begets romance. Hotels and apartments come with balconies overlooking the glistening lake below and romantic hiking trails lead up into the mountains – passing through glacial gardens and past secluded glades with cascading waterfalls.
A lot of progress has been made in Austria – especially the surrounding area of Salzburg – with regards to making Austria more gay-friendly, so homophobia isn't likely to rear its ugly head to taint your romantic getaway. The nearby city of Salzburg is famous for being the filming location of The Sound of Music and an up-and-coming LGBTQ+ friendly destination.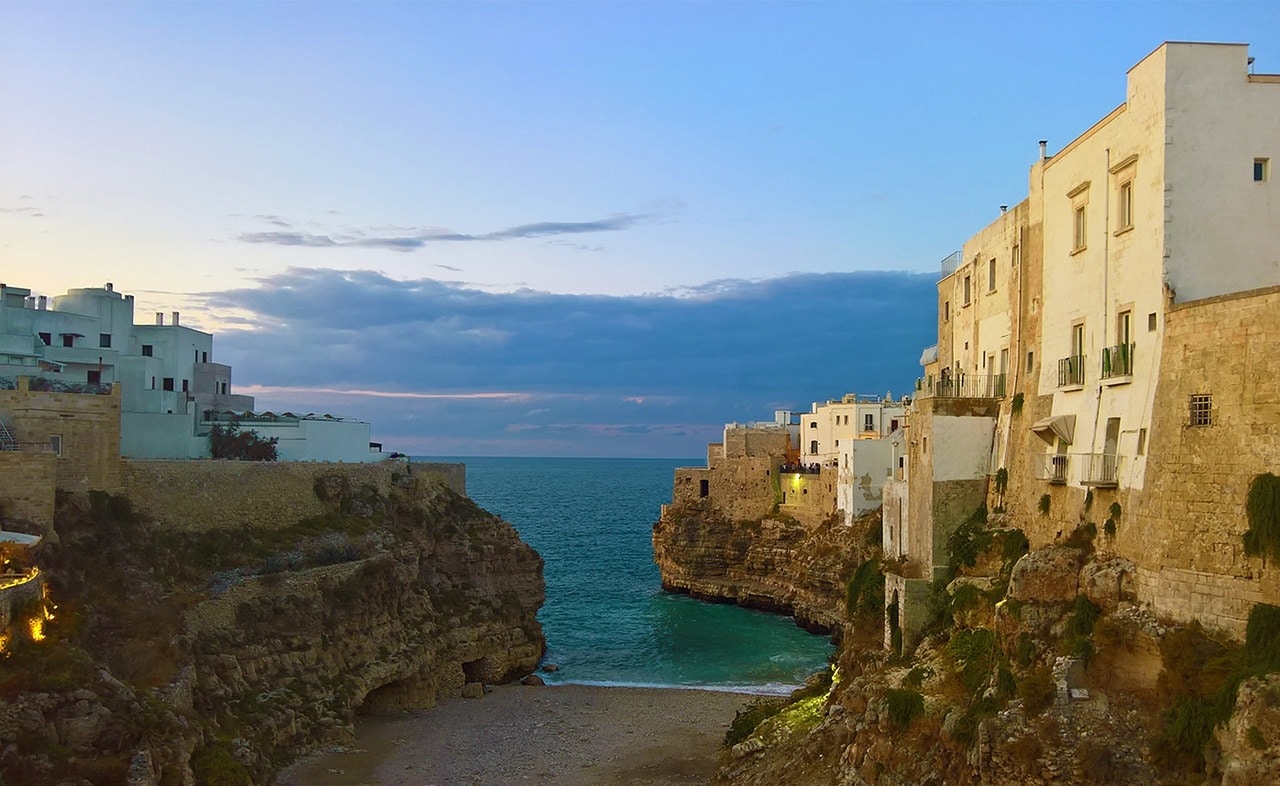 Polignano a Mare – Italy (Puglia)
Italians are known for having a flair for the romantic and the region of Puglia – or Apulia in Italian – epitomizes this. The heel of Italy's boot is an ideal place to fall head over heels yourself. The region possesses stunning cliff faced coastlines punctuated with whitewashed villages and towns. Polignano a Mare is a cute seaside town replete with winding cobblestone streets, towers and a Romanesque church, fronted by a white-pebbled beach with a Roman Bridge at its side and a sheltered cove with emerald green waters. if you and your partner fancy being a little more on show – a short drive away you'll find a gay nudist beach, Freak Beach.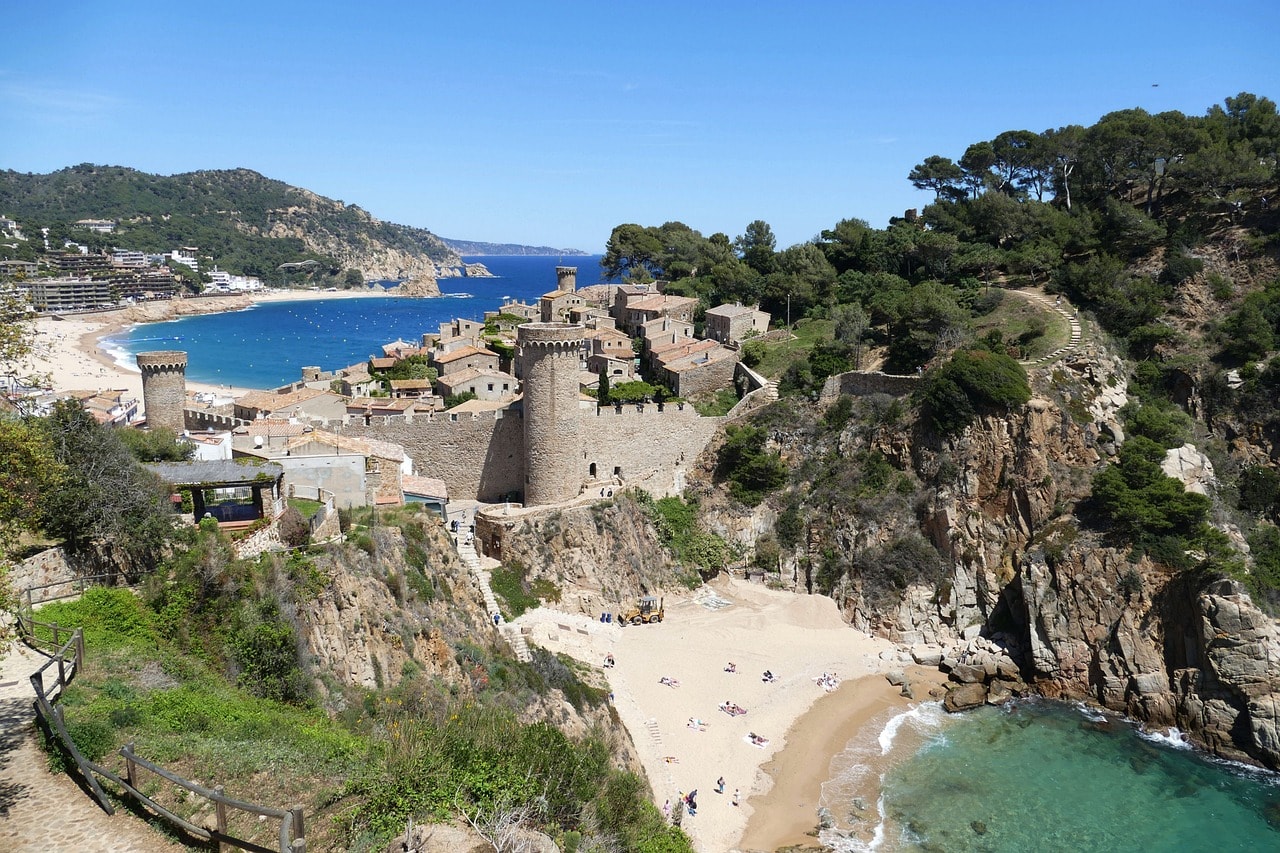 Tossa De Mar – Spain (Catalunya)
Spain is a beloved holiday destination in Europe for its sunny weather and welcoming atmosphere – especially for the LGBTQ+ community. Those looking to avoid the influx of tourists, and spend some alone time with a significant other, should take the two-hour bus trip up the Costa Brava from Barcelona to the charming seaside town of Tossa Del Mar.
The beaches are of course beautiful, but it is the stone-walled old town built around a castle jutting out on the cliffs to its side which imbue the seaside town with its unique – and undeniably romantic – visage. By night the turrets, towers and parapets light up to create just the right backdrop to a blossoming romance. Furthermore, running alongside both the wall and beach are fine dining restaurants located to take advantage of the atmosphere, which specialize in delicious seafood.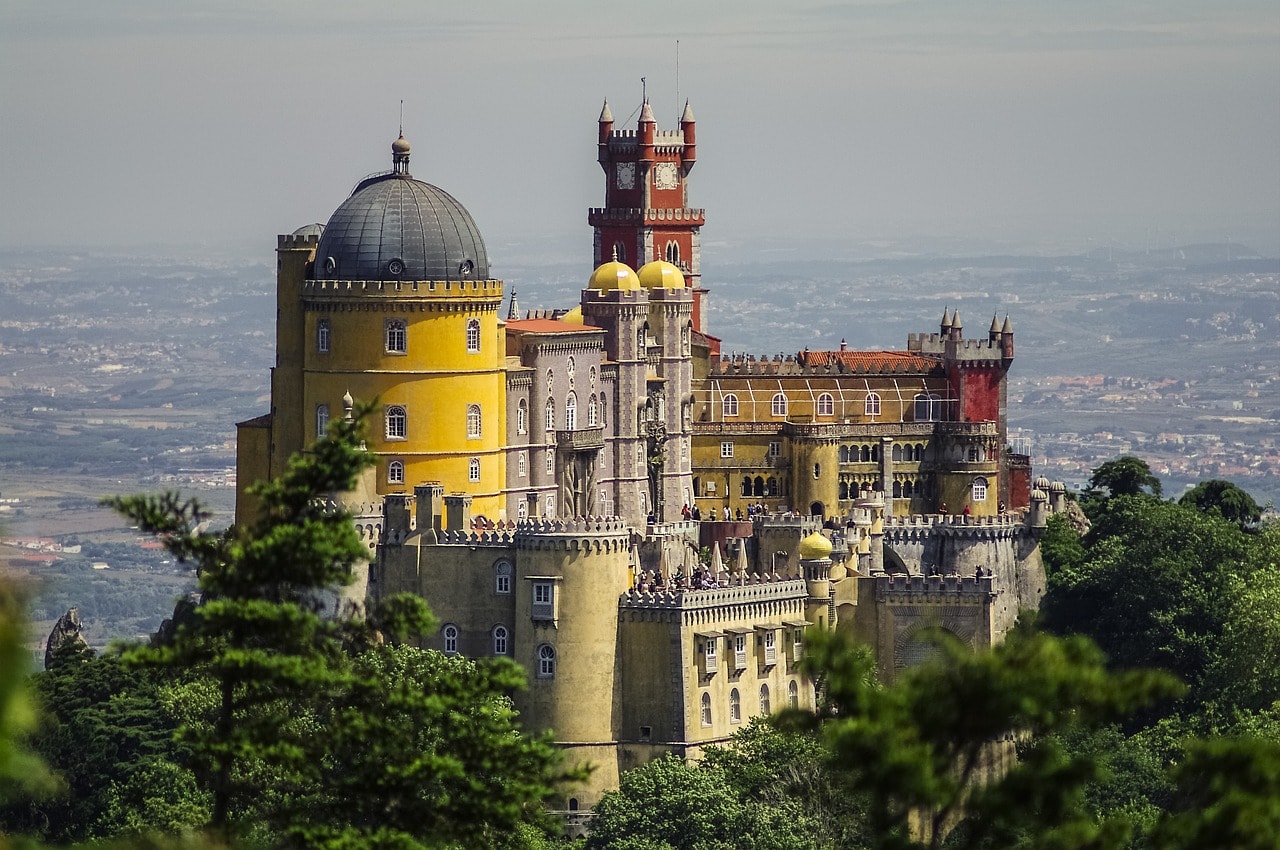 Sintra – Portugal
Sintra is, at its essence, Disneyland for adults. Colorful fairytale castles and grandiose mansions tower over lush gardens, full of oddities to be discovered – like the Poco Iniciatico, an inverted tower stone staircase leading to caverns below the gardens. Sintra isn't a secret and it is a popular day trip for tourists visiting Lisbon, however the labyrinth like gardens and palace grounds are filled with hidden spots to hide away with your loved one. The town true has cottages and apartments available for hire, while intimate restaurants and quaint cafes line its streets, selling fine Portuguese food and the region's famous pasties.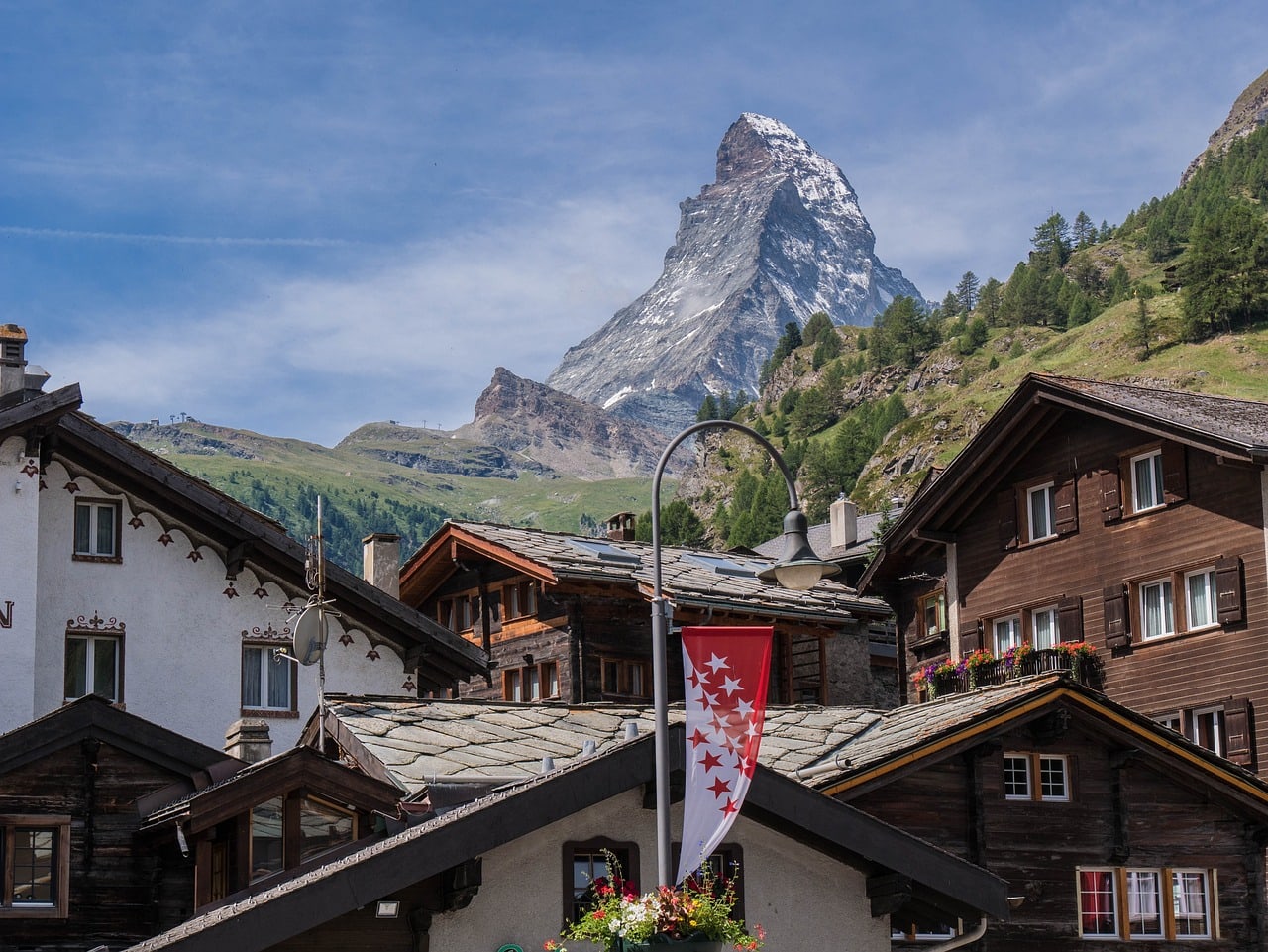 Zermatt – Switzerland (The Alps)
A mountain resort in The Alps more commonly known for skiing and climbing, Zermatt also provides the ideal backdrop for a romantic getaway. The mountain town is surrounded by snow-covered peaks (notably the conical Matterhorn Mountain), pristine lakes and charming alpine villages. Being car-free there's no traffic noise or pollution to interfere with its serenity and the fresh mountain air leaves a clear night sky ideal for stargazing.
Luxurious hotels and chalets come equipped with cozy fireplaces to snuggle in front of and spas, hot tubs and saunas to unwind at. More active couples can take time out from more amorous exercise to enjoy skiing, snowboarding or even romantic sleigh rides. Exquisite restaurants offer delicious Swiss cuisine by candlelight to the backdrop of snow-capped mountains. Love can be messy and so can the fondues ideal for sharing with that special someone.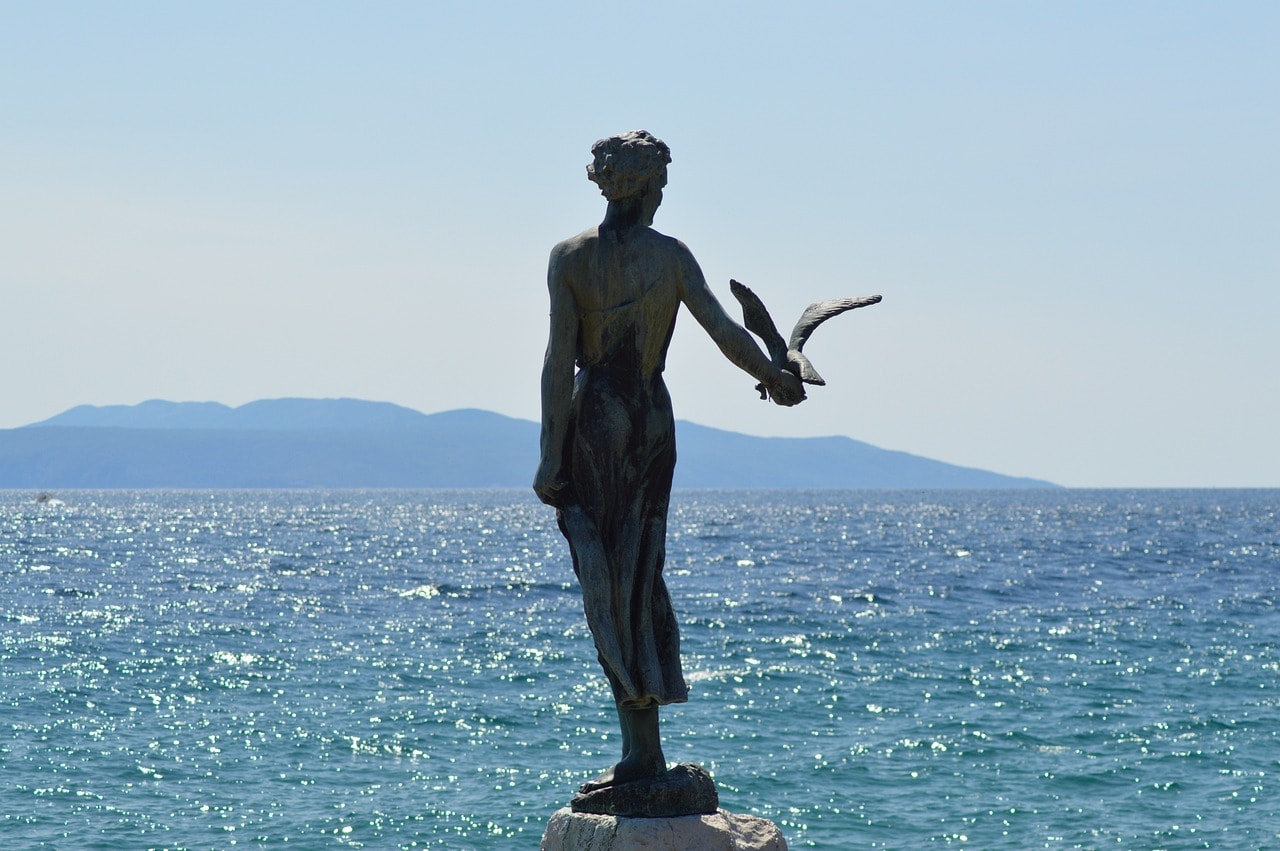 Opatija – Croatia
Voted as one of the most romantic locations in Europe by American Forbes Magazine, Opatija's growing reputation has led to it being one of the most popular Valentine's Day holiday hotspots – with hotels selling out every year. Croatia may not be the most gay-friendly country in Europe but the tides are changing and homophobia is rarely experienced by visitors. 
The picturesque town is where mountains meet Croatia's famously beautiful coastline – with historic architecture, grand villas and beautiful gardens adding to its romantic allure. Its promenade, the Lungomare, is perfect for a romantic stroll as it is known for the ambient music played there, which blends perfectly with the calming sound of the wave. Chocolate is rarely better than sex, but in Opatija it sure comes close with the town's famous Chocolatiers selling their wares on the promenade. Romantic accommodation choices include villas, boutique hotels with sea views or luxurious resorts.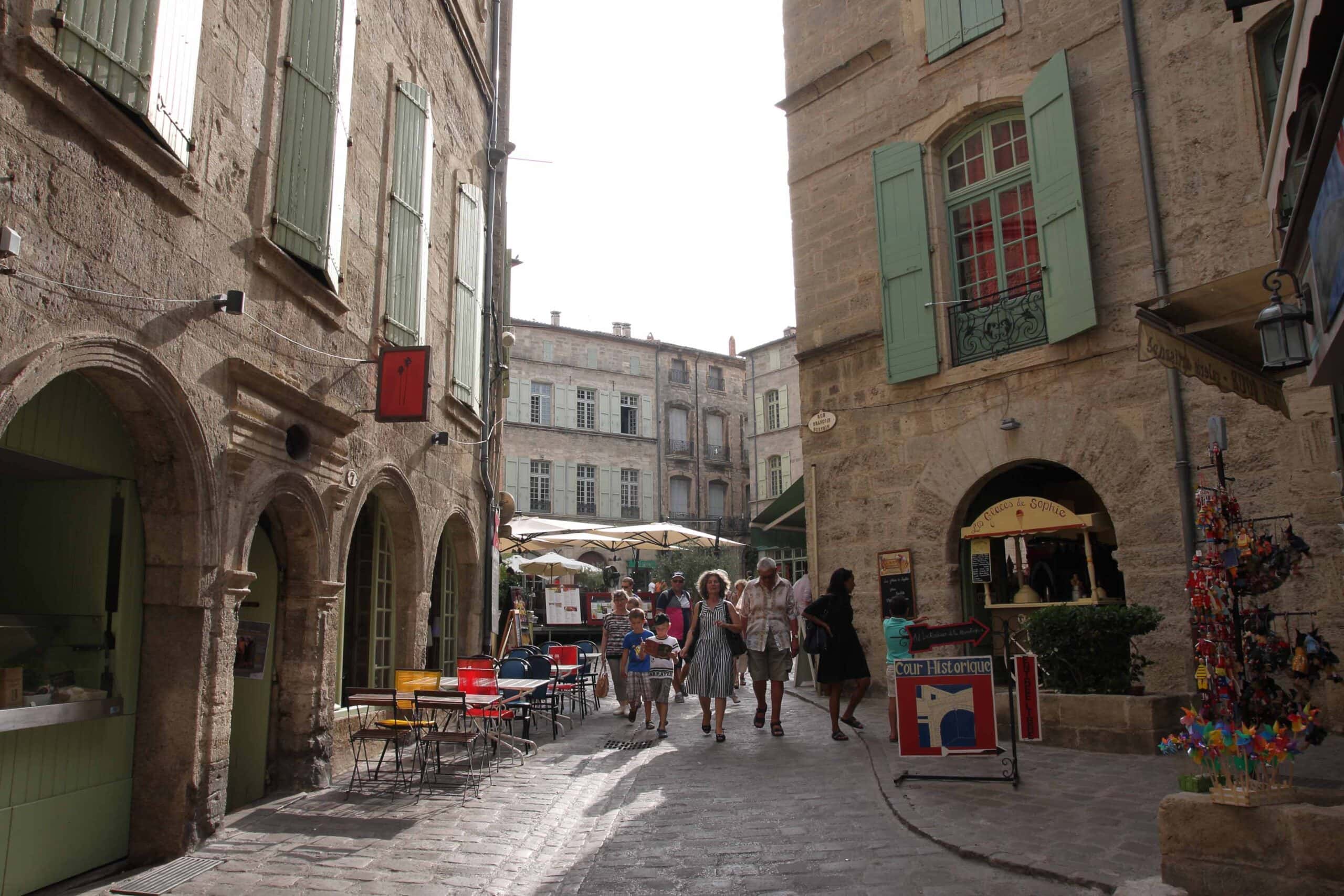 Pézenas – France
No list of romantic hideaways in Europe would be complete without France, where couples are spoiled for choice and sexuality of all kinds is openly celebrated. An underrated beauty amongst them is the charming town of Pezenas in the Occitanie region of southern France. The town is considered one of the most romantic in France due to its well-preserved medieval and Renaissance architecture towering over its narrow winding streets – ideal to leisurely stroll hand-in-hand around while perusing its many art galleries, artisan shops and cafes, while discovering hidden squares and niche restaurants. Come nightfall the streets illuminate, adding to that special ambience.
Let's face it, sometimes love needs lubrication and Languedoc is a region famous for quality wines. Pezenas is surrounded by vineyards for a day visit or within the town itself can be found a wealth of cozy wine bars. Accommodations range from cozy bed-and-breakfasts to boutique hotels, all infused with that sense of romantic class France does best!