If you're considering a trip to Colombia, be sure to check Out in Colombia. They're your go-to tour company in Colombia and can help you plan an awesome visit to make sure you experience the best places and make the most of your trip. Whether it's arranging the best hotel, transportation or English speaking tours, they can offer you an awesome, customized experience that you'll never forget.

Out in Colombia vets all hotels, tours, experiences, restaurants and more to offer you a high-quality and gay-friendly experience. This is particularly important when visiting destinations like Colombia where LGBT+ acceptance is not as widespread. While many people are welcoming, it's still quite easy to find people who are intolerant who can easily ruin your trip. Colombia is a safe country to visit and while legally speaking, Colombia has advanced with LGBT+ rights, it's important to note that not everyone you come in contact with will be as overly welcoming to LGBT+ people as the laws suggest. Still, this doesn't mean that you shouldn't visit, it's just important to be smart and safe, like you would in any new place you're visiting.
About Out in Colombia
Based in Medellin, Out in Colombia is an LGBT-focused tour operator who can help you plan an awesome trip. It's run by our longtime friend Sam, who moved from the US to Colombia and now is an expert in everything gay travel Colombia has to offer. We had the opportunity to visit Colombia with Sam in 2019 and he showed us around the awesome South American destination.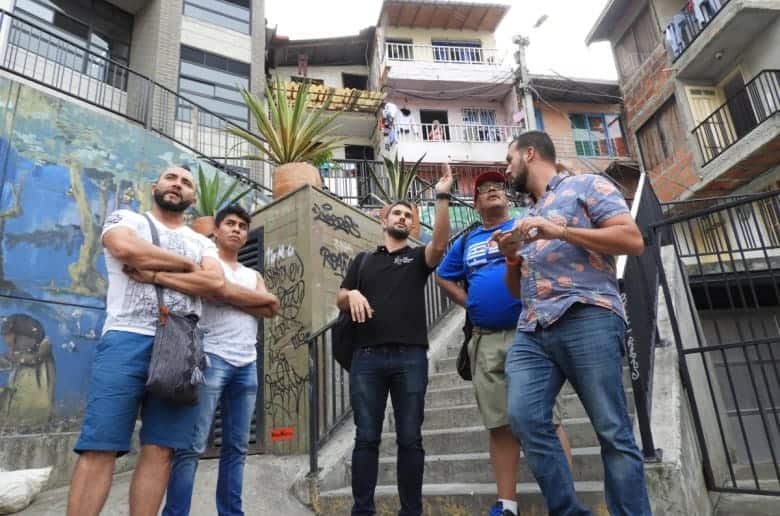 Read Reviews from Past Travelers

Explore Trips from Out in Colombia
Out in Colombia offers a variety of trips to Bogota, Medellin, Cartagena and more. Take a look at some more of their tours to see what interests you the most. Explore all trips from Out in Colombia →
Looking for Another Gay Group Trip?
We recommend a few different tour operators that do gay group trips and they all offer great itineraries and experiences that you'll surely love and won't forget. Explore all gay group tours →
Image credits: Out in Colombia
Note: This information is created in collaboration Out in Colombia, however, rest assured all opinions are 100% our own and we would never sacrifice our integrity for a sponsorship. Some of these links may also be affiliates which means using them won't cost you any extra but we do receive a small commission for each referral. You're not obligated to use them but we appreciate it if you do. Thanks in advance for supporting this site if you choose to use our link.