We are beyond excited to launch a new LGBT+ travel podcast and we want you to join in on the conversation. On Queer Travel Chat we discuss a wide range of topics related to LGBT+ travel just as the name suggests. The show is hosted exclusively on Callin, a new social podcasting app. We record episodes live each week on the app and our listeners are encouraged to listen live or even call in to participate in the conversation. We feature episodes about awesome destinations and events, conversations with LGBT+ owned travel businesses, as well as unique travel stories and discussions on travel trends. The episodes air weekly as we record live from our home city of Madrid or while abroad as we travel to new places. 
Listen live and join the conversation by downloading the Callin app (available on iOS and Android) and subscribing to the show. If you can't catch the episodes live, don't worry! Each episode is published soon after it's recorded on the Callin app as well as Spotify, Apple Podcasts and Google Podcasts so you can play them whenever you want and listen on any device.
If you haven't tuned in yet, you can listen to our Queer Travel Chat intro which gives you a quick one-minute summary of the show and what we plan to discuss each week. Visit this link and then click Play show intro to get a preview. On most episodes, we invite special guest speakers to join us to dive into a variety of unique LGBT+ travel conversions.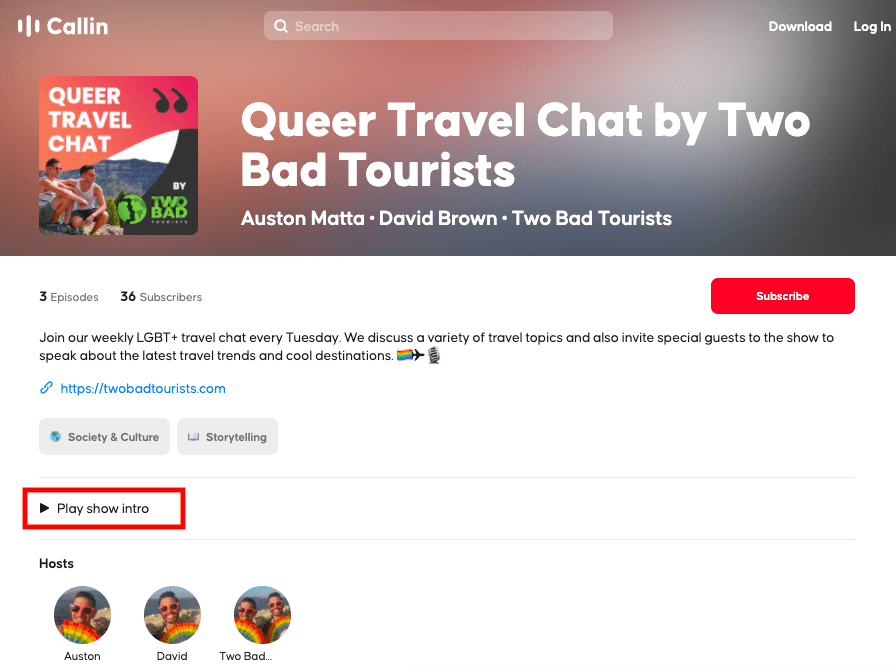 The launch of our podcast actually coincides with our 10-year anniversary of Two Bad Tourists. That's right! We've been traveling since 2012 and have visited more than 60 countries while sharing our adventures and offering advice on our website and on social media. A decade sure goes quickly! The podcast gives us a new and exciting outlet to share more travel stories and experiences, beyond just our own. 
Callin is a new social podcasting app and the concept features live-recorded episodes on the Callin app. Listeners are encouraged to call in to participate in the conversation along with the hosts or simply listen in live. There are lots of other creators with cool new podcasts as well to check out. The episodes are then published after the live show and are available for listening on the app or online like a traditional podcast.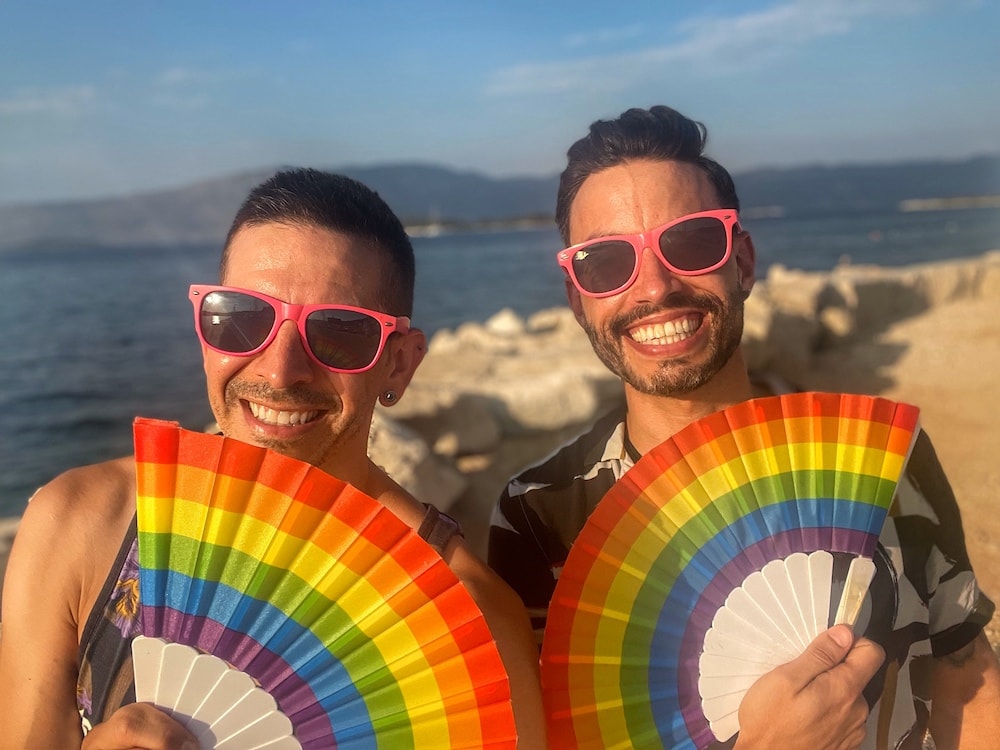 We're really excited to use this unique format on Callin. The platform gives us the opportunity to discuss a wide range of topics with diverse viewpoints by sharing stories from guest speakers. The great thing about Callin is that it allows us to talk directly to our listeners for much more personal and immediate interaction. We also get the chance to interview the people behind some amazing LGBT+ owned travel businesses located in various parts of the world.