Eastern Europe is a versatile and vastly underrated region, from the azure waters of Croatia to the architectural wonders of the Czech Republic to the charming medieval towns of Estonia.
However – and it is a rather big HOWEVER -, there is a clear schism between Western/Central and Eastern Europe in the way LGBTQ+ people and their rights are treated. This has led some to have labeled the divide as a "rainbow curtain" in mimicry of the iron curtain of the cold war of old. Not to say that Western and Central Europe haven't had their trials and tribulations, but as a whole the wheel of progress has very much spun in favor of the community over the last few years. Whereas in Eastern Europe – despite some countries there making great early strides– progress seems to have very much grinded to a halt with parts even lacking comprehensive legal protection and societal attitudes remaining anything but inclusive.
However, none of this should be a barrier to the eager LGBTQ+ globetrotter from hoping to visit some of the most beautiful and captivating places in the world. The trick is knowing not only the safest places to go, but also knowing the political backdrop until the inexorable wave of progress washes over the region. No matter where you choose though, the principle advice is always prioritize safety and exercise caution before engaging in public displays of affection. Also, to travel cheaply and safely with 12Go. 
Here are 5 of our top picks to visit in Eastern Europe: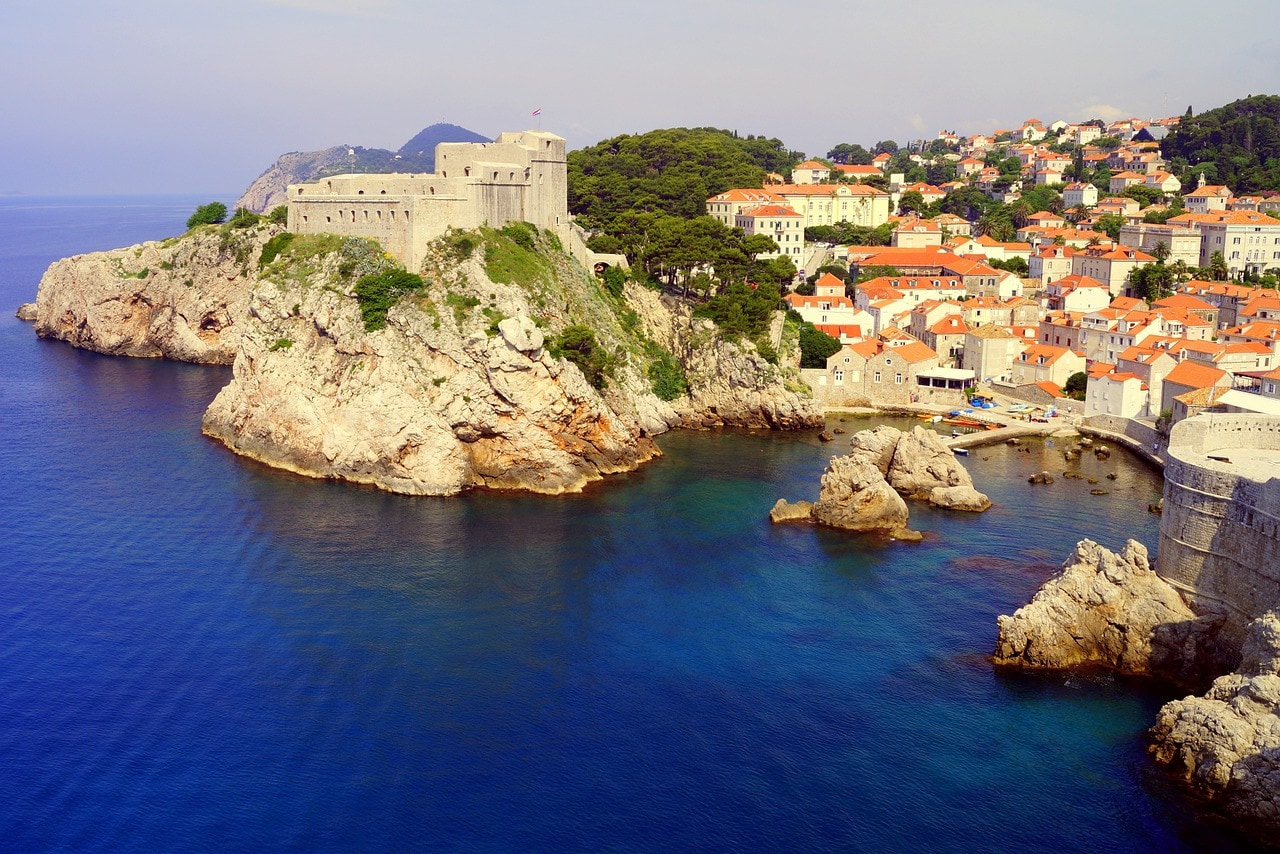 Croatia – Zagreb, Dubrovnik and Hvar
Croatia has been back and forth with LGBTQ+ rights and local attitudes aren't "gay-friendly" perse, but real progress has been made over the last few years with anti-harassment legislation put into place and gay couples enjoying the same rights as their straight counterparts – although gay marriage isn't official recognised. It is also the most popular holiday destination for LGBTQ+ traveler in Eastern Europe due to the perfect combination of beautiful coastline with crystal clear blue waters, architecturally unique cities with historical old towns and good old wine producing vineyards.
Three locations specifically stand out as having become more "gay friendly". The first of which being Zagreb, Croatia's vibrant capital city. Like most countries the capital is where the country's gay populace is drawn to and even has an active gay nightlife with openly gay bars like HotPot and Pink Flamingo Bar, even having a cruising bar and a gay sauna. Sightseeing highlights include the massive cathedrals, old town and especially be sure to check out the Museum of Broken Relationships – a heart-warming (or breaking) collection of objects left over from messy breakups.   
 The second choice for the LGBTQ+ traveler is the coastal town of Dubrovnik. It isn't quite as open as Zagreb, but it has the distinct advantage of the stunning Adriatic coastline and beaches drawing in tourists – gay and otherwise. It has also recently opened its first openly gay bar, Milk. Finally, Hvar – Croatia's "party island" – doesn't care about anyone's sexuality as long as you're buying drinks and has an ancient fort and old town to explore whilst nursing hangovers from beach club parties.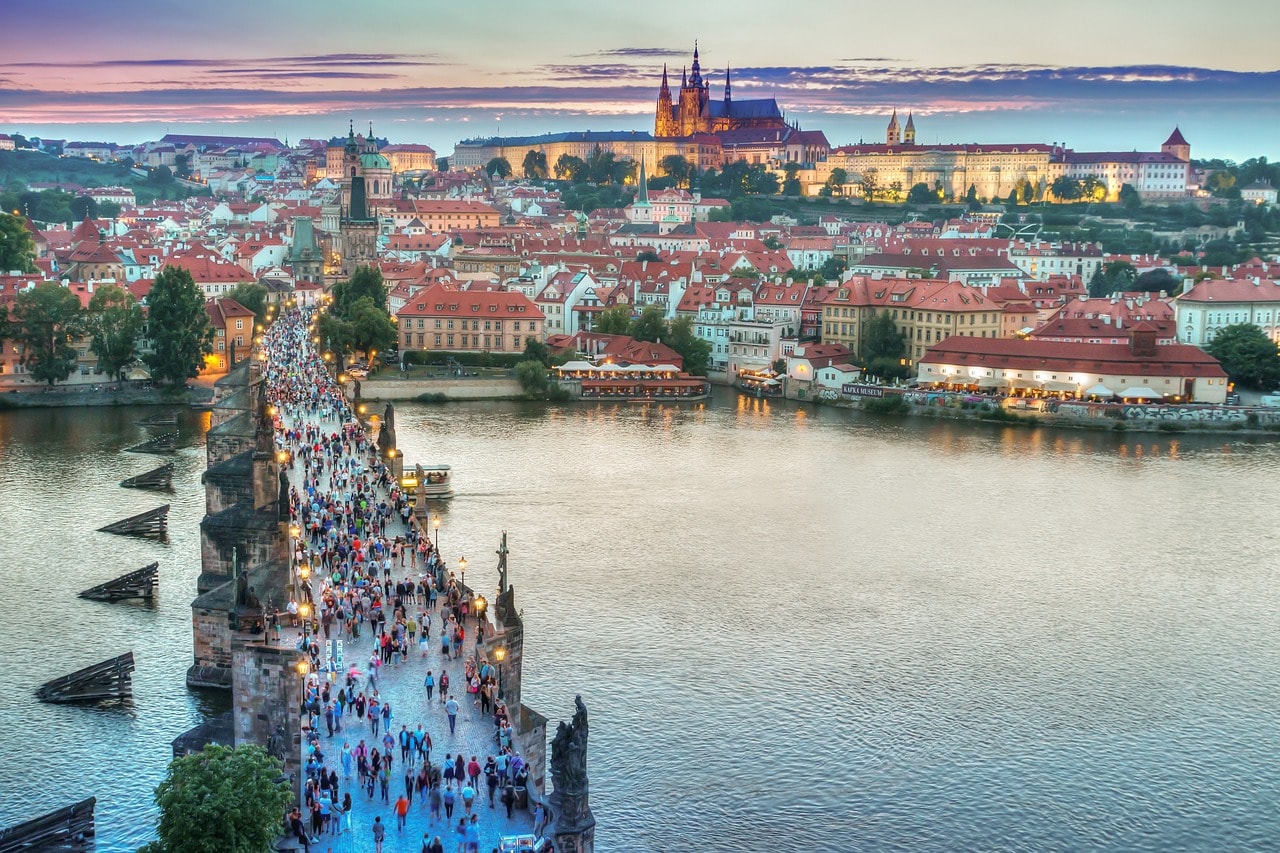 Czech Republic
–
Prague
Of all the places on this list the Czech Republic is one of the most gay-friendly, at least in the big cities such as its capital, Prague. Due to same-sex couples being able to register their partnerships since 2006, it has earned the nickname "the Prague of Pride". Prague is a cultural powerhouse filled with famous landmarks like Charles Bridge and Prague Castle as well as theaters, museums and art galleries galore. In terms of the gay factor, it has several bars and clubs, plus hotels tend to be accommodating to LGBTQ+ people. Prague Pride is a big one and a great time to visit in early August.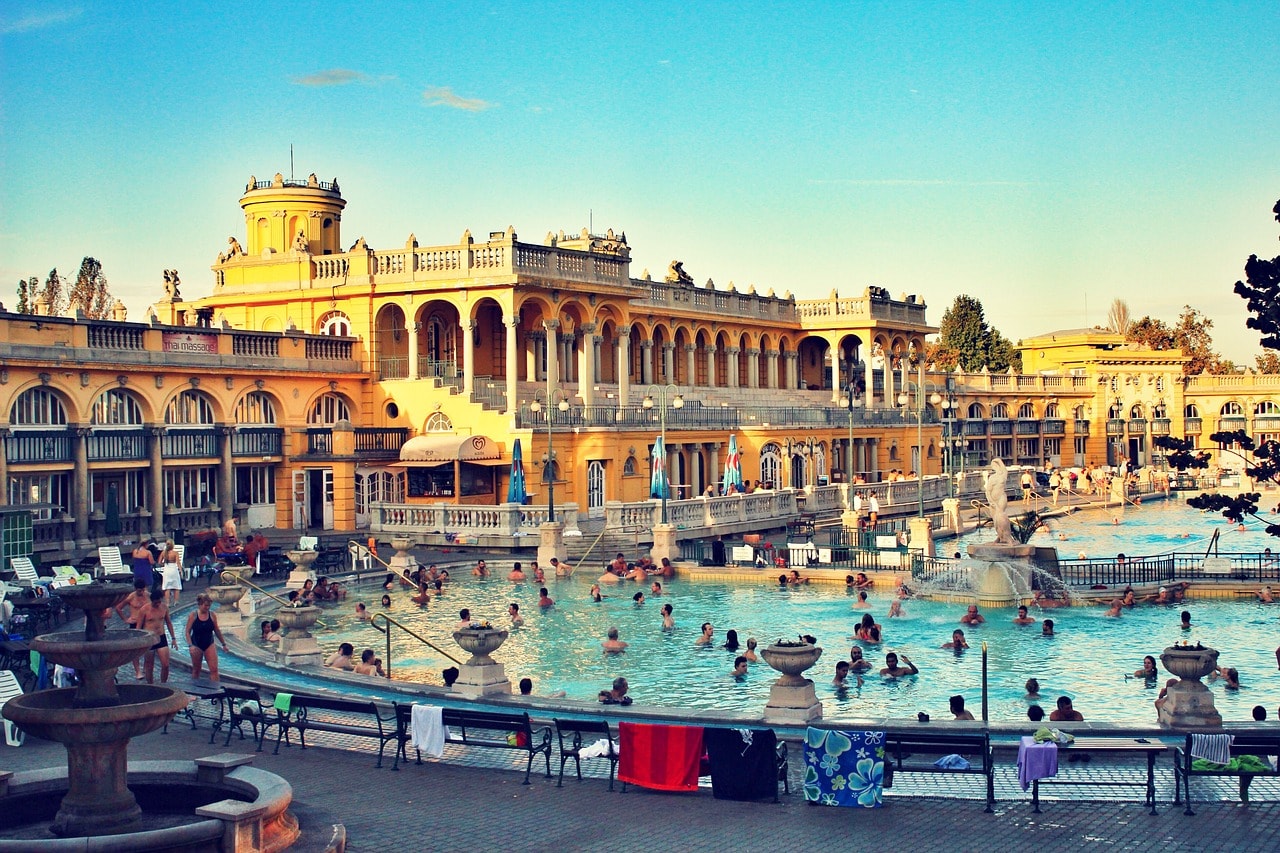 Hungary – Budapest
Hungary has a rather more challenging legal landscape in terms of gay rights – although homosexuality is legal, gay marriage isn't and there's laws in place to prevent "homosexual and transexual propaganda" giving the law a little but too much wiggle room for discrimination. Despite this, Budapest, the capital, has a growing LGBTQ+ community and a blossoming queer culture that bristles with rebellion against the conservative government. There are a wealth of gay bars and clubs to choose from – the best club being the monthly Garcons – and there are also the rather unique ruin bars (bars found in literal ruins) and a vibrant art scene that doesn't turn its nose up at anyone who questions the status quo. The must-see of Budapest are the historic thermal baths, where you'll no doubt also catch a selection of Budapest's hot gay guys enjoying the heat.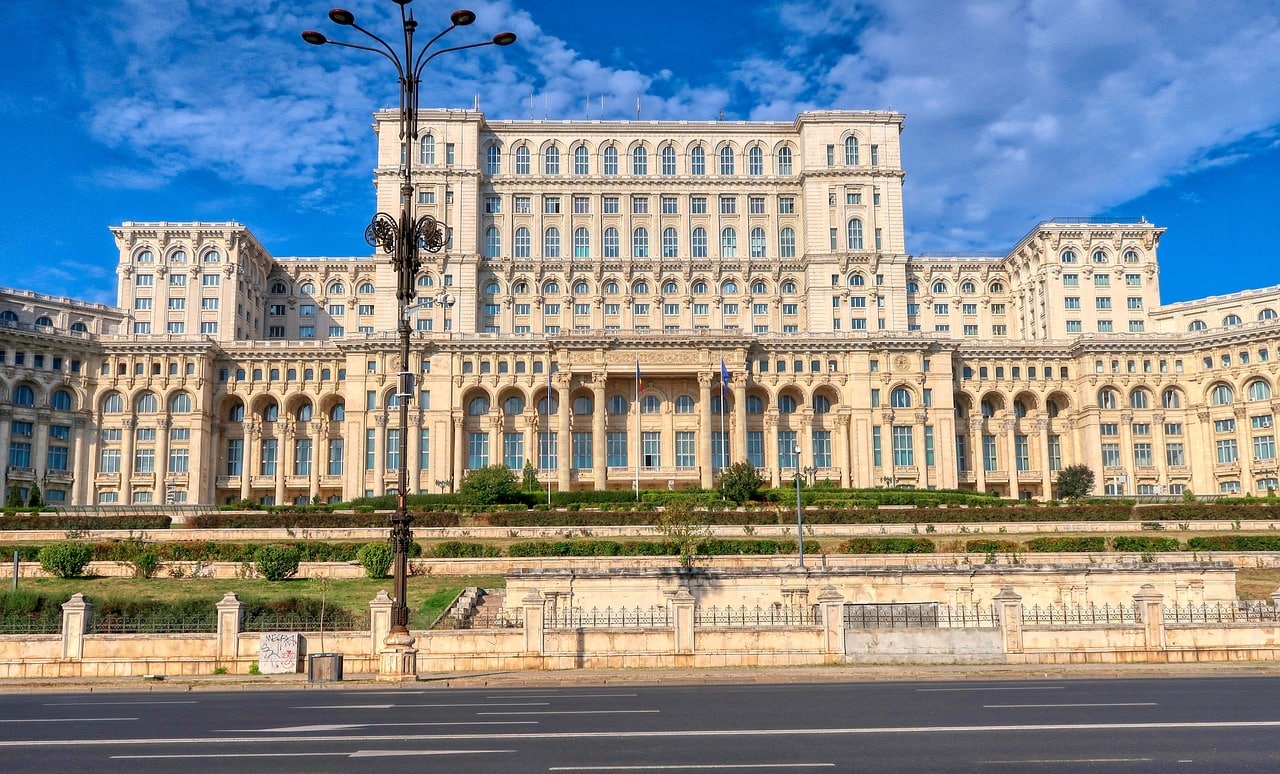 România – Bucharest and Cluj-Napoca
Romania conjures images of mountainous landscapes, colorfully painted thatched roofed villages and towering Transylvanian castles and forts. Still, as homoerotic as Dracula undeniably is, Romania's LGBTQ+ community unfortunately still faces challenges. Same-sex encounters are legal and there are anti-discrimination laws in practice, but gay marriage isn't recognised, and the attitude of the general populace remains conservative – especially in the smaller towns.
Despite all that, Bucharest, Romania's dynamic capital, has a surprisingly active gay scene with LGBTQ+ friendly bars, cafés and nightclubs like Queens Club that even host high-quality drag shows. The "gay area" to go drinking in is Floreasca, which has a hippy feel to it where "love is love", at least in comparison to the rest of the country. Bucharest, of course, also has its own annual Pride in late July.
The main sights to see are the humongous Parliament Palace (the biggest one in the world with a whooping 31,000 rooms), Buda Castle and the rather quirky Carturesti Carusel bookshop. A second choice to visit for gay travelers in Romania for those wanting a more rural feel should be Cluj-Napoca in Transylvania to enjoy some gothic castles and trademark Romanian scenery. It even has its own gay club!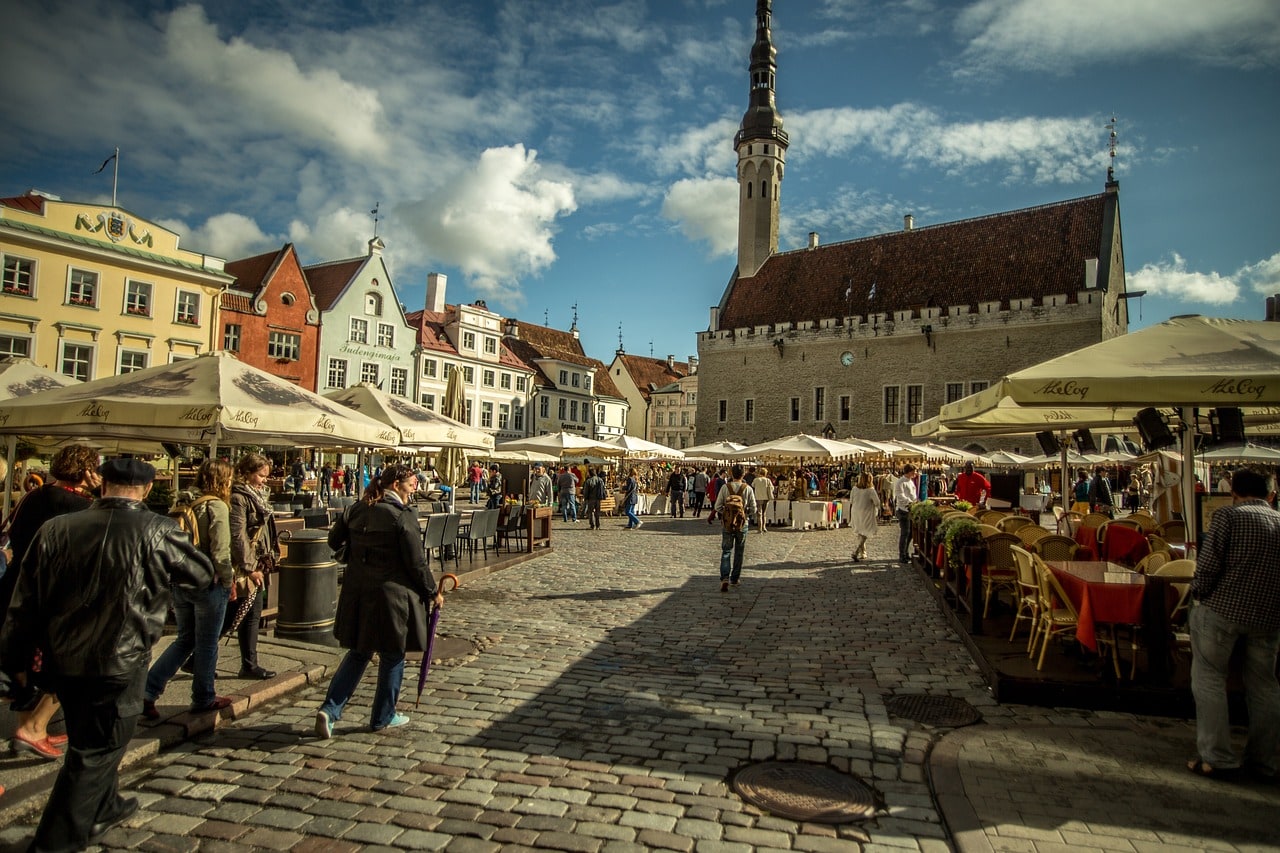 Estonia – Tallinn
Estonia is an odd – and underrated – one! Tucked away in the north-Eastern corner of Europe under Finland and above Latvia, it is known for its forward-thinking approach. This could largely be due to it being the least religious country in the world! Still some conservative attitudes remain in the older generation, but younger generations are very much absorbing the liberal mentality of their Scandinavian neighbors.
Tallinn, the capital city, is a charming blend of medieval and modern influences. The main sights to see are their medieval old town, Toompea Castle, Balti Jaam Market, Kalamja (the hipster area and as close to a gay zone as you'll get) and the sauna (not that type of sauna sadly, but still worth visiting). LGBTQ+ friendly bars and clubs are scattered throughout the city despite no actual gas bars– there is a gay club option in X-Baar. 
Their pride parade is actually Baltic Pride, which rotates between Tallinn and the nearby capitals of Riga (capital of Latvia) and Vilnius (capital of Lithuania), where the LGBTQ+ community gather to march and show themselves as a force to be reckoned with– intent on tearing down the rainbow curtain of Eastern Europe, having the east join the west once more.