Going on an Atlantis Cruise is one of the most enjoyable vacations you can take. The options are limitless ranging from the Mediterranean to the Caribbean or even the South Pacific. The entire ship is full of LGBT guests and all staff have been extensively trained to provide you with a welcoming and gay-friendly experience. It's a very open environment and one where you can relax and be yourself. The environment is friendly with a great social atmosphere and there are great parties and entertainment throughout the trip.
About Atlantis Gay Cruises
Atlantis Cruises was founded in 1991 and is the most popular and well-known gay cruise company in the world. They offer large, full-ship gay cruises where all the guests onboard are LGBT and they charter top-of-the-line cruise ships from well-known companies like Royal Caribbean, Celebrity Cruises or Norwegian Cruise Lines. The number of guests on an Atlantis cruise typically ranges from 1,000 to 5,000 depending on the ship and route. Atlantis offers 4 to 5 cruises a year in North America and Europe as well as occasional cruises in Asia and Australia/South Pacific.
Why Take an Atlantis Gay Cruise?
Easy to meet new people – one great aspect of taking a gay cruise is that most of the guests are friendly and open to meeting new people. On a straight cruise, guests come with friends or family and already have a social group established. On a gay cruise, there are many activities that help connect guests and give you a chance to others.
Travel alone – Atlantis cruises offers a cabin match program where they will assign you a roommate, so you don't have to pay for the full price of a two-person cabin if you're traveling alone.
Awesome parties – If you book a cruise with Atlantis, you'll be in for a treat with awesome and over-the-top parties. The events are usually themed, often outdoors and guests are encouraged to dress up.
Great entertainment – most of the big gay cruise lines like Atlantis bring on big headliners or "gaylebrity" performers. Into drag queen bingo? How about performances from some of the top gay celebrity comedians, entertainers and famous drag queens from RuPaul's Drag Race?
Be yourself – probably one of the most attractive parts about a gay cruise is the comfort zone. The entire ship is full of LGBT guests and all staff have been extensively trained to provide you with a welcoming and gay-friendly experience. It's a very open environment and one where you can complete and be yourself.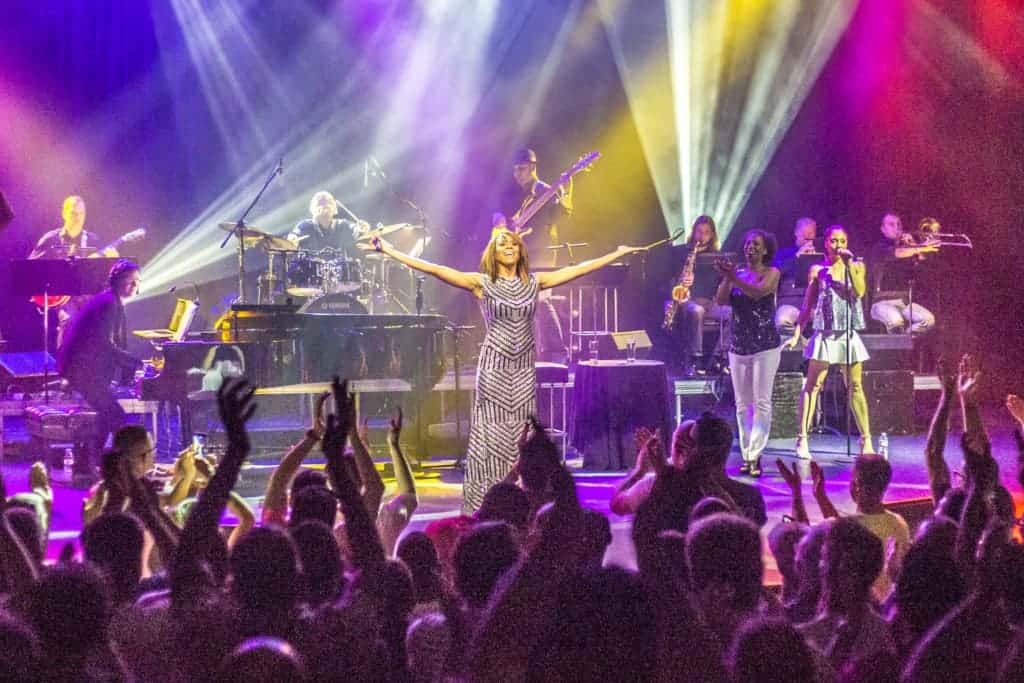 Is a Gay Cruise Right for You?
First, you need to decide whether taking a cruise, in general, is something you want to do. Not everyone likes cruising due to the nature of the experience, but many do. Second, if taking a cruise definitely interests you, next you'll need to decide if you prefer a gay cruise or a mainstream (e.g. straight) cruise. Here are a few things to consider.
Your cabin, meals and entertainment are included in the price
The ship will be almost exclusively LGBT guests
Cruises can be crowed and there isn't a lot of privacy
You can visit many new destinations in one trip, but you only have a short time at each port to explore
Gay cruises can be a bit more expensive than mainstream cruises due to the elaborate parties and unique entertainment onboard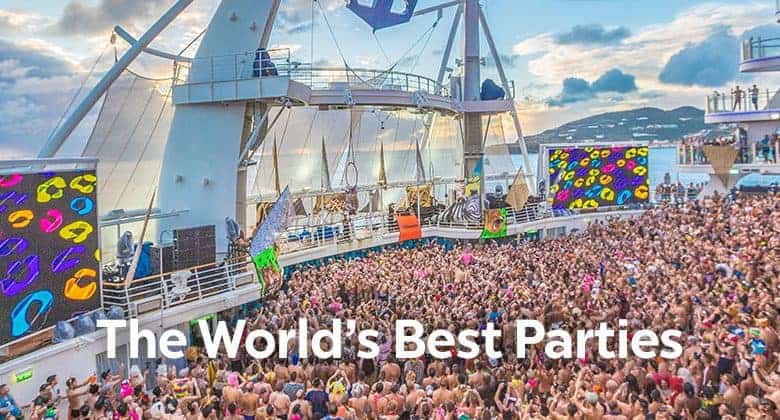 What to Expect from an Atlantis Cruise?
Determining which gay cruise or trip to take is completely subjective. People have different preferences, budgets or destinations in mind when it comes to booking a trip. Atlantis is popular for a reason but it's not for everyone. However, they definitely do a great job in providing an enjoyable and unforgettable experience. Below are a few things to expect if you take an Atlantis gay cruise.
Party focus – Atlantis cruises tend to be very party-focused and many guests go on these cruises just for the party atmosphere. Some people might not even get off the ship at the ports. The music tends to be electronic, circuit party style and not necessarily pop or top 40.
Price – Atlantis cruises generally start out at about $900 per person for trips departing from Los Angeles or Miami. Cruises in Europe, Asia or the South Pacific might start at $1,500 to $2,000 per person. You'll also need to add the price of flights or transportation into your budget so the location of the departing and arrival port should be part of your planning process.
Size – Atlantis cruises are all large groups and full ship takeovers. If you're someone who doesn't like crowds, then you may want to avoid an Atlantis cruise and opt for a more intimate experience on a small ship.
What's included – the price of an Atlantis cruise includes the cabin, meals, parties and onboard entertainment. These items are typically not included in the price: pre and post hotel stay, land tours and excursions, specialty drinks/alcohol and airport transfers.
The crowd – Atlantis cruises are typically about 99% gay men. Their main client market comes from the US, but people from all over the world go on their cruises. The average age range is usually mid 30's and 40's, but you'll see guests of every age onboard ranging from 18 to 80.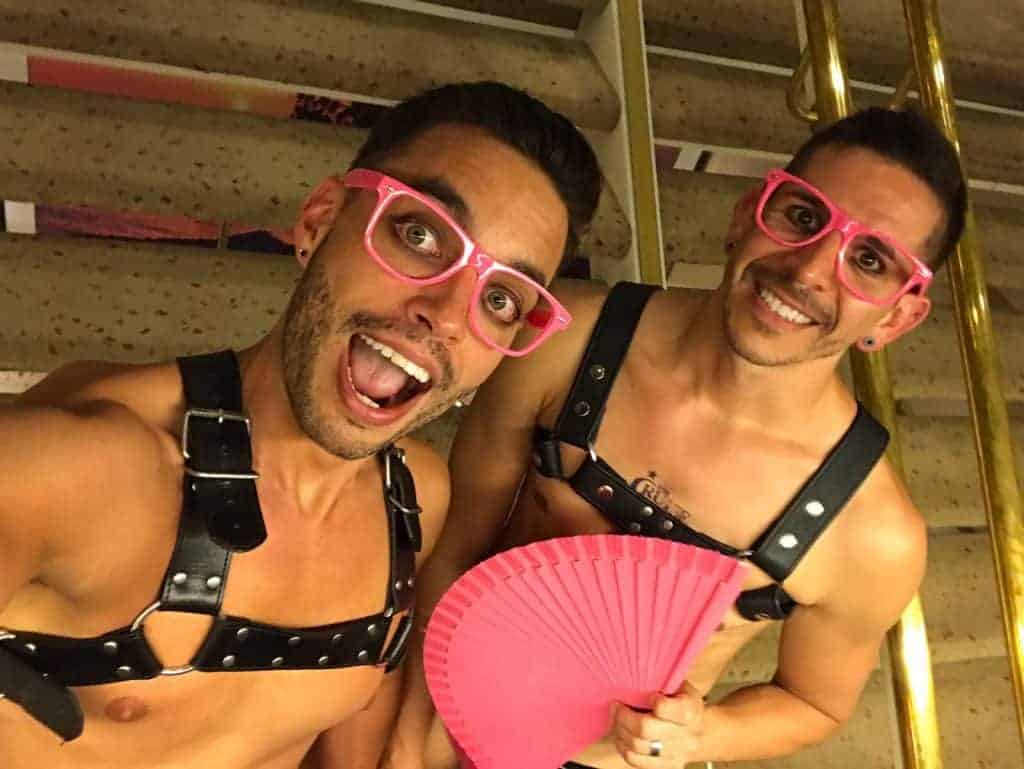 Reviews from Past Travelers

Our Atlantis Cruise Review & Videos
We took an Atlantis gay cruise back in 2010 and had a great time. We've been on gay cruises from a few other major companies including Le Demence and Open Sea by Axel. Atlantis definitely offers the most diverse entertainment and they have great parties. We took the Mexican Riviera cruise which departs from Los Angeles and visits various coastal cities in Mexico, including the gay-favorite Puerto Vallarta.
If the idea of a cruise, in general, doesn't sound like your type of vacation, then an Atlantis cruise probably isn't for you. Some longtime Atlantis guests have even become frustrated with Atlantis' complacency in the market, having been the only large-scale, gay cruise provider. But that has now changed and for that reason alone, VACAYA was founded in 2018 and has now become their biggest competitor. Atlantis also really focuses on the parties, so if that's not your scene then you may want to consider another gay cruise provider. However, if cruising is something you enjoy or think you might enjoy, then we'd definitely recommend you try an Atlantis gay cruise. It's an unforgettable experience but you need to go in with the right mindset.
Check out these additional reviews and videos created by guests on a few Atlantis gay cruises.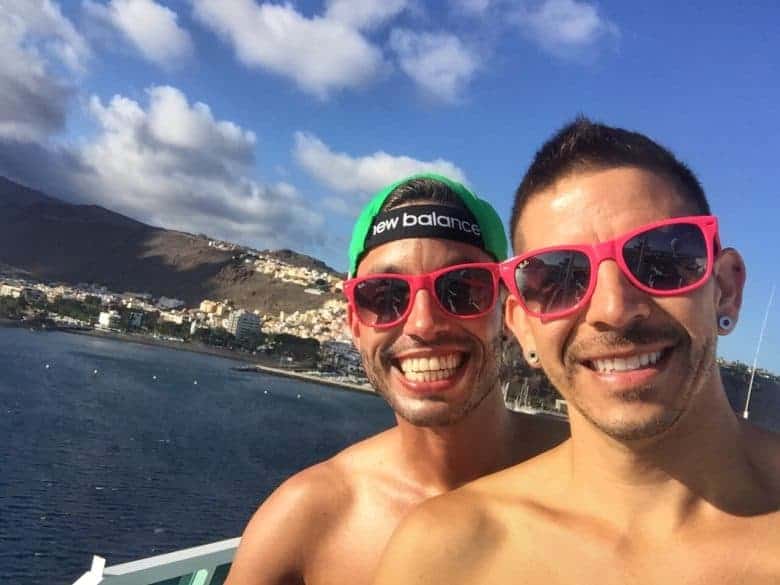 Image credits: Atlantis Events