Pride is for everyone. Inclusivity, however, is not always a given and it takes blood, sweat and glitter to make all members of our beautifully diverse community feel truly welcome. In the current tumultuous political climate, there are those that would have us divided and feeling the very antithesis of Pride: shame.  The ultimate act of defiance is to have confidence in ourselves – and each other – and proudly proclaim it to the world. Be that through protests, marches, simply holding hands with our partners on the streets, or in the way we present ourselves – such as through fashion.
LGBTPride.com (also LGBTQIAPride.com) is an ethical online clothes, apparel and accessories store dedicated to this mission – helping the LGBTQIA+ community show the world who we are and how we stand together. They go that step further by giving back to the community via grants from the profits they make, assuring that every purchase made from LGBTPride.com is used to further fuel the fires of progress.
It all started with a man from a small town wanting to be true to his roots.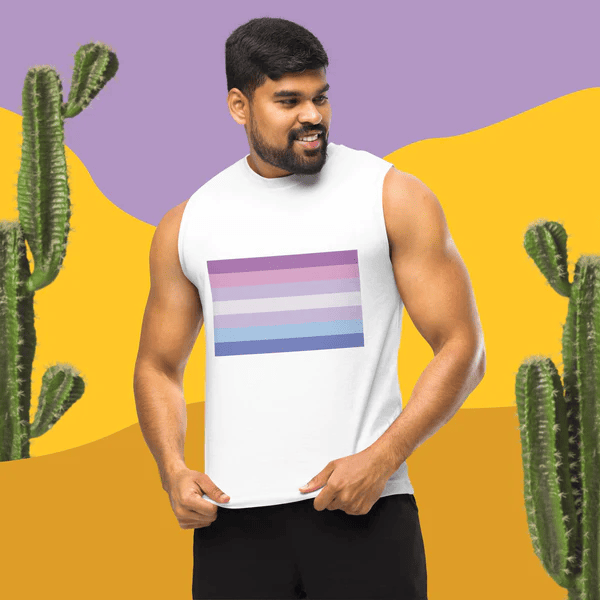 The Gay American Dream
LGBTPride.com is the brainchild of out and proud gay man James­­­. He was originally born in Singapore, then moved to Ireland before finally settling into the rural town of Cody, Wyoming at the tender age of 5. Small town living was hard as a gay youth, so he found his escape after high school by joining the Navy – hoping to "see the world" with dreams of vast oceans and distant shores. Instead, he found himself stationed in Fresno, California for his whole enlistment with no ocean in sight. Not deterred on his mission of self-discovery, he finally set his sights on Gay Utopia – or San Francisco as it is better known – where he studied at the University of San Francisco.
Upon graduation James became somewhat of an entrepreneur and started in real estate, before founding a small real estate marketing company. A few years later, he sold the company and moved to Mexico's very own Gay Utopia, Puerto Vallarta. He has since moved around a bit, being involved in various projects, including owning 2 opening two shops while living abroad in the Netherlands during the Pandemic, before settling in Washington DC with his partner. However, it was back in Puerto Vallarta where the idea for LGBTPride.com first started to come together.  
Pride Online
It takes action as well as words to bring about change, so when James saw the URL www.lgbtpride.com available online he knew it was action that was required. He immediately snapped up the site to avoid it falling into the hands of those who wouldn't – or wouldn't want to – use its clout to full potential. At first, he simply offered the URL to various LGBTQIA+ organizations and individuals but didn't quite find the opportunity.
It was only years later, in 2023, when he noticed www.lgbtqiapride.com was also up for auction, that a plan began to fully form. He put in a maximum bid, won the URL and decided to make both sites connect into an online clothing store, and so LGBTPride.com was born. This store, he decided, would operate under a key purpose and goal: to bring about positive outcomes for the LGBTQIA+ community – while serving up some deliciously cool fashion in the process. Community resources and events are being built out and will be added to the site as soon as those areas are ready, all of which will be at no-cost to non-profit organizations.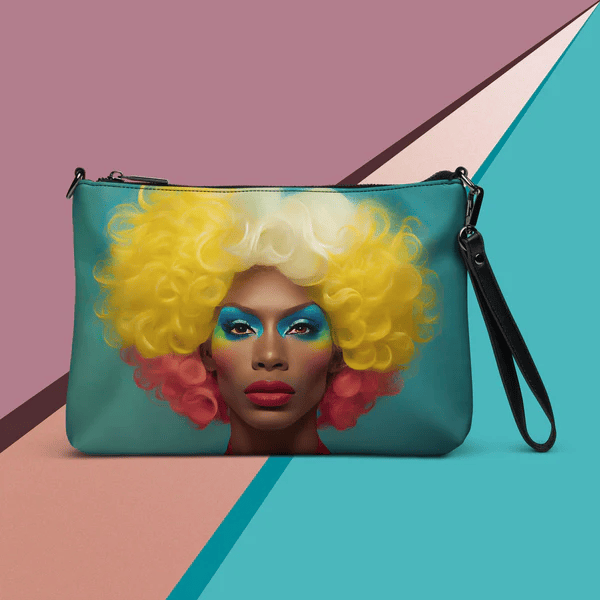 Giving is Receiving
Many things make LGBTPride.com special, but the goal of providing grants and funds for Pride organizations is what sits at the beating heart of the business. James hasn't forgotten his small-town roots and focuses on using profits to help small struggling LGBTQIA+ businesses, Pride events, drag shows, gay proms and – especially pertinent now – drag story hours. Anyone can apply for a grant, or suggest a worthy recipient, assuring the money can go where it is really needed – and with the kickback against LGBTQIA+ rights right now, those funds are needed more than ever.
That's not to say big city Pride events aren't important either, but there are hundreds of "invisible" battles for visibility and equality being fought out in the wild – so James chooses to focus on the ones that lack substantial support. From personal experience he knows that every LGBTQIA+ youth needs to know they aren't alone out there and that there's an ever expanding community waiting to welcome them with open arms.
Inclusive Style
So, what about the clothes themselves? LGBTPride.com is James's love note to the community, with a spectrum of clothes and accessories made to represent every color in the rainbow. There's witty gay-cultured inspired slogan T-shirts, tank tops, crop tops, slides, bags and hats that are styled for men, women or are completely genderless. There's drag blankets, slogan tea mugs, garishly gay notebooks and even drag themed puzzles. Their lines include Say Gay, Drag, Identity – patterned with the flags for all sexualities and genders – and, of course, Rainbow Graphics. Whatever letter of the acronym best represents you, LGBTPride.com has something for you. Pride is a protest AND a party, and everyone's invited.
The article was sponsored by LGBTPride.com.