Do you travel a lot but hate waiting in airports before your flight – packed seating, trying to find an outlet to charge and overpaying for food and drink? Priority Pass is a program that gives you lounge access around the world in more than 1,300 airports in over 600 cities and 148 countries. We've been members for years and highly recommend it. They offer a variety of plans depending on how often you travel and whether or not you'd like to invite a guest during your visits. Plans start at just $99 annually. We never leave home without our membership card and we're honestly now spoiled and can't live without airport lounges, especially during layovers and long trips.
Unlimited food, alcoholic drinks, comfortable seating, wi-fi and much more are offered by these lounges in nearly any airport around the world. And with Priority Pass you get access to these exclusive spaces. Find out why we love Priority Pass and wouldn't be caught traveling without it.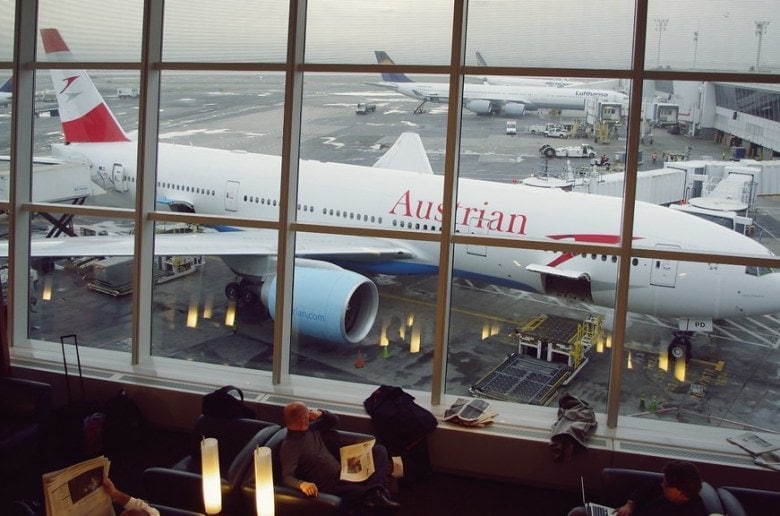 It Saves You Money
If you're a frequent traveler, the pass quickly pays for itself providing access to airport lounges around the world regardless of your airline. It might seem counterintuitive, but over time the pass can actually save you money. Airports are notoriously expensive for food and drink, so a few visits to a lounge each year could easily save you money on expenses you'd otherwise pay cash for. A nice meal at an airport can easily cost $15-$20 or more. Add in alcohol and a single airport visit could cost you $30. Consider all the meals you avoid buying by visiting an airport lounge. A Priority Pass membership can easily pay for itself and more if you're a frequent flyer.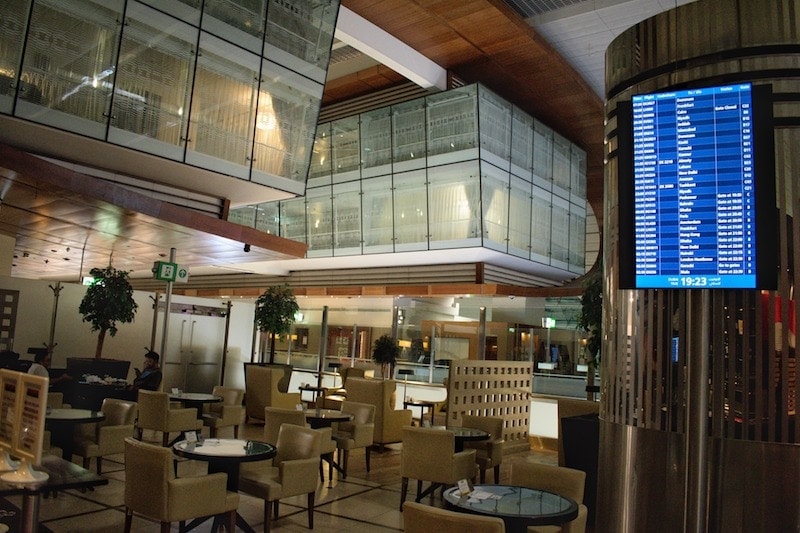 Quiet Refuge in Busy Airports
One of the worst parts about flying is the crowds you encounter at the airport. After waiting in long lines at ticket counters and security, the last thing you want is being crammed with more people while waiting for the flight. Lounges are really the only refuge at airports and their exclusivity means that very few passengers actually have access, providing a quiet and private space where you can relax before boarding your flight.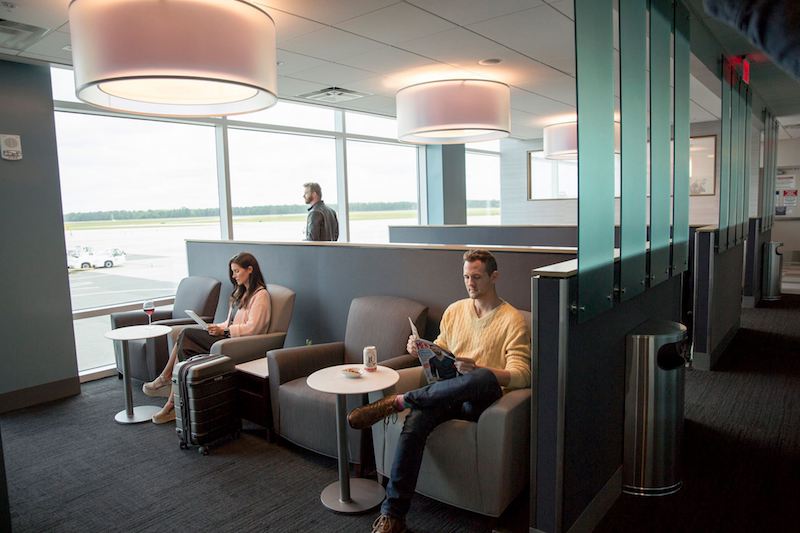 Long Layover Heaven
Another downside to long haul flights are the long layovers that sometimes occur between connecting legs of your journey. It's not uncommon to have a 4-6 hour layover when flying long distances. These layovers sometimes occur after an overnight flight and jetlag can make the experience more arduous. Being able to escape to an airport lounge where you can actually relax comfortably between flights makes all the difference on a long trip. The alternative is sitting on stiff and cramped airport seating after already spending hours on a likely uncomfortable flight.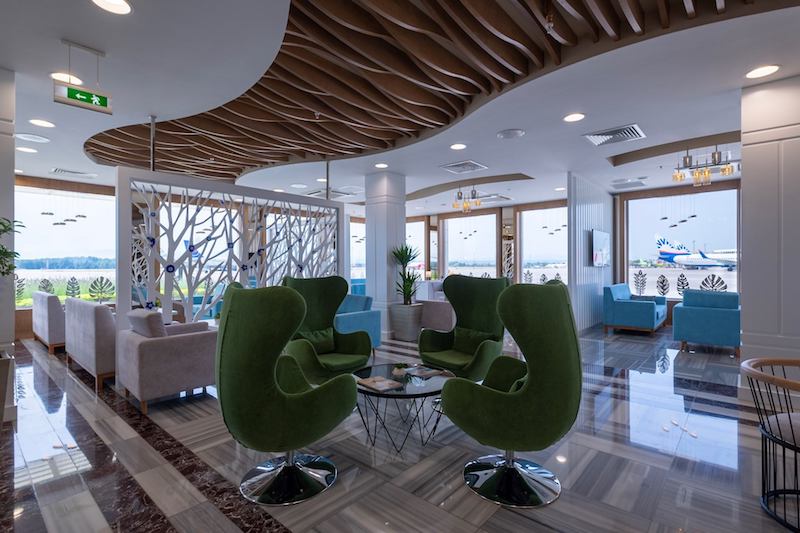 All You Can Eat and Drink
The airport lounges probably don't want us to say this, but yes, you can eat and drink as much as your heart desires. Lounges typically have self-serve buffets with a variety of food options. Some lounges offer bar service while others are self-serve. But the one thing they have in common is the plethora of alcoholic drinks to choose from including beer, wine, cocktails and more. Relax and have a drink (or four) before departing on your next flight.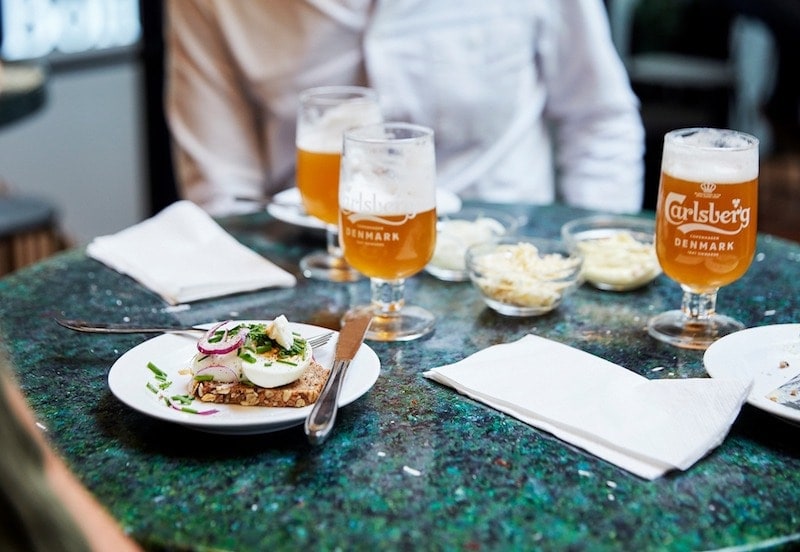 WiFi and Charging Connectivity
We're so used to a world where we have constant internet connection as well as access to any electronic device we please. Of course, traveling internationally often means you don't have cell service and charging outlets at airports can sometimes be difficult to find. This of course is not the case in an airport lounge since they all have free WiFi access and ample electrical outlets for all the possible devices you want to charge.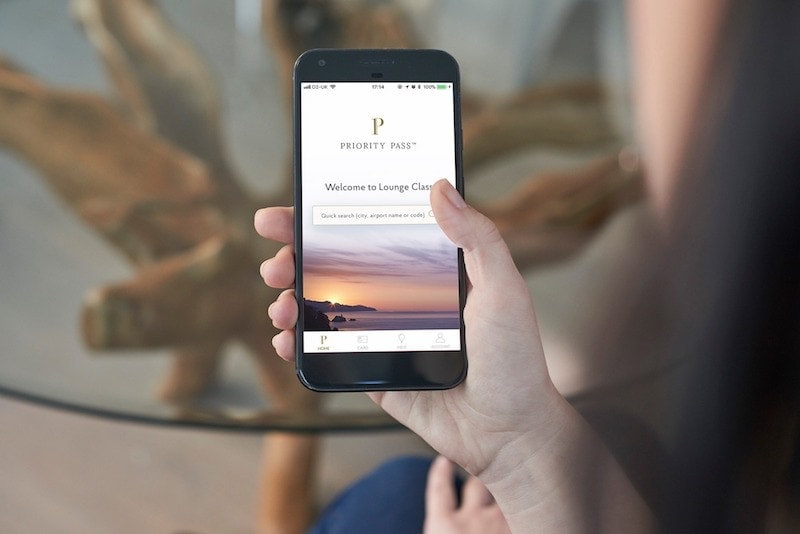 Discounts at Restaurants
A little-known benefit of Priority Pass is the credit offered in a variety of restaurants located within airports. You can easily find where offers are available by browsing their website or the app. There are currently over 50 restaurants participating in the Priority Pass dining program in the US and abroad. Discounts are typically $28-$30 per person, per card and there isn't a minimum spend requirement, which essentially means you can get and drink for free at these restaurants. This is a great benefit if the lounge you're visiting only has light food or snacks and doesn't have a full meal service.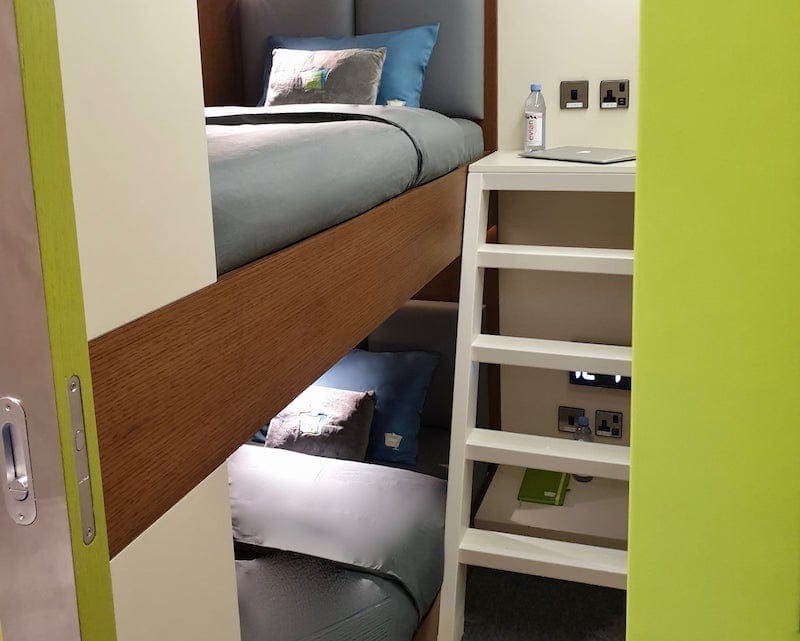 Bonus Finds
Every airport lounge has at least the basic amenities expected like comfortable seating, food, drink, WiFi and charging. However, depending on the airport location, you can find a wide selection of cool amenities like sleeping rooms, massage services, gaming devices, tablets and computers and even showers. That's right…. you can actually freshen up with a shower after that long haul flight before hopping onto your next connection.
Special Offer! You can even save 10% on Priority Pass memberships for a limited time. Click here for this exclusive discount.
Images courtesy of Priority Pass
Note: Some of these links are affiliates which means using them won't cost you any extra but we do receive a small commission for each referral. You're not obligated to use them but we appreciate it if you do. Thanks in advance for supporting this site if you choose to use our link!