Since 2018 we have been hosting our own gay sailing trip each summer. Our first hosted trip started in Croatia and then the following year we sailed the Greek Islands. Since then we have hosted over 200 guests on some amazing summer adventures. We've enjoyed getting to know readers of our blog and our social media followers since we all share the same passion.
Then in 2022 and 2023, we hosted land tours in Spain where we explored Barcelona and Sitges with 30+ guests. These trips were such a success that we've decided to repeat them in 2024. So naturally, all of our friends and followers are invited to join us from May 9-15, 2024. We'll be spending 4 nights in Barcelona followed by 2 nights in Sitges, one of our favorite gay vacation spots. Spain is an amazing destination and it's one of the most progressive places in the world for the LGBT+ community. Check out these top 5 reasons why you just might want to join us.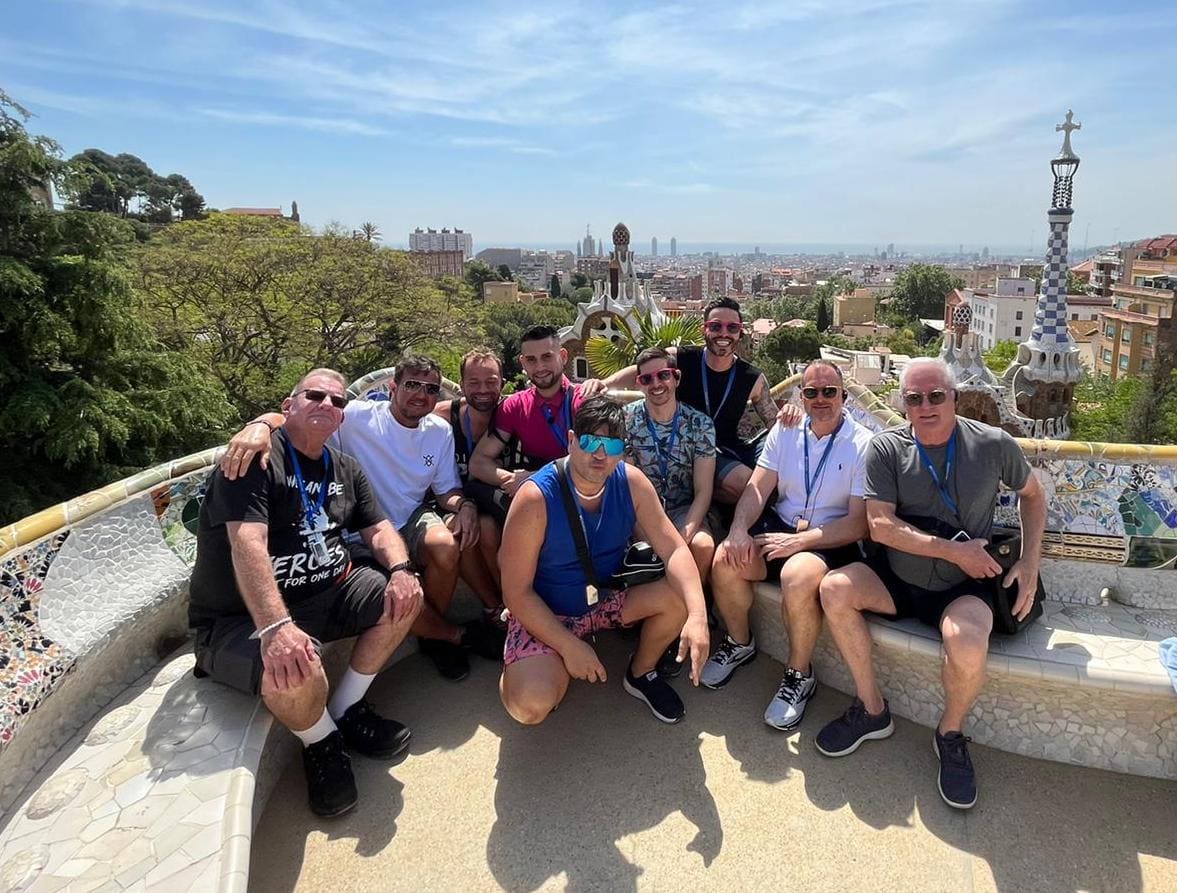 Barcelona is one of the Most Gay-friendly Cities in the World
Spain is famous around the world for its cultural traditions, great beaches, history and welcoming atmosphere. In just several decades, the Spanish people have managed to emerge from a repressive dictatorship to become one of the most progressive destinations on the planet. As the third country in the world to legalize same-sex marriage back in 2005, it's no surprise that Spain is welcoming to the LGBT+ community.  In fact, we recently sent out a survey to get feedback on where our readers would like to travel with us. The data came back with an overwhelming interest in Spain and Barcelona is a great starting point to explore the country. Barcelona has been a popular destination for LGBT+ tourists now for at least two decades. You'll even find many hotels, restaurants and shops in the city that go out of their way to be gay-friendly.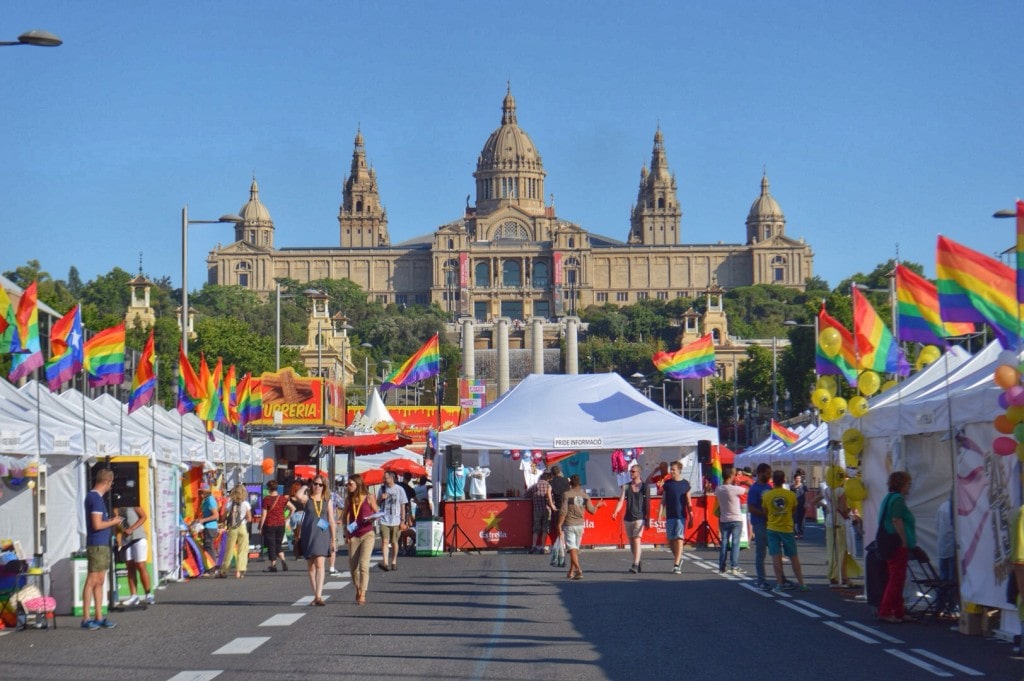 We're Practically Locals
We moved to Spain in 2013 and have been living in Madrid ever since. We've easily been to Barcelona a least 10 times and know the city quite well. We're Spanish speakers and really understand Spanish culture and the intricacies within the country. For example, while Barcelona and the autonomous region of Catalonia are part of Spain, it's important to point out that the region has its own government, customs, history and even language. People from Catalonia typically grow up speaking Catalan and Spanish. Catalan is an entirely different language—almost a mix of French and Spanish, yet still different from both. Of course, Barcelona is such a cosmopolitan and diverse city that Spanish is often the primary language. So if you decide to join our trip, we'll help you understand the cultural differences and can even help you learn the Spanish basics, which differ considerably compared to Latin America. You may already know some of the most general Spanish basics like greetings and asking how much things cost, but there are a lot of things to know about the Spanish spoken in Spain. The most common thing you'll hear around Spain is "vale" which simply means "okay."
Meet New Friends on a Gay Group Trip
A gay group tour is a great option for an amazing travel experience that's already pre-planned and purchased as a package. It's particularly useful if you're too busy to plan your own trip or if you're a gay solo traveler because you'll quickly make new friends in your group. Join our trip and come with a friend, that special someone or even come alone. In fact, many guests on our hosted trips are solo travelers so you won't be alone and you can make new friends while we explore together. We even offer a roommate match program that allows you to save money and share a room with another solo traveler. You can choose between privacy if you have the extra cash or a bit of saving while sharing. In either case, you'll still be part of an intimate group of about 15-20 people throughout the entire trip.

Save Time & Hassle
We know you're busy and planning a vacation is time-consuming. Why not let the experts manage your booking and save you the time and hassle of booking it yourself. With our travel experience and intimate knowledge of Barcelona and Spain overall, you're sure to have a great time. Our trip is a full 7-day package and includes 4-star hotels plus activities, LGBT+ tours, drag shows, airport transfers, ground transport to Sitges, meals and much more. All you have to do is reserve your spot, book your flight and we'll do the rest!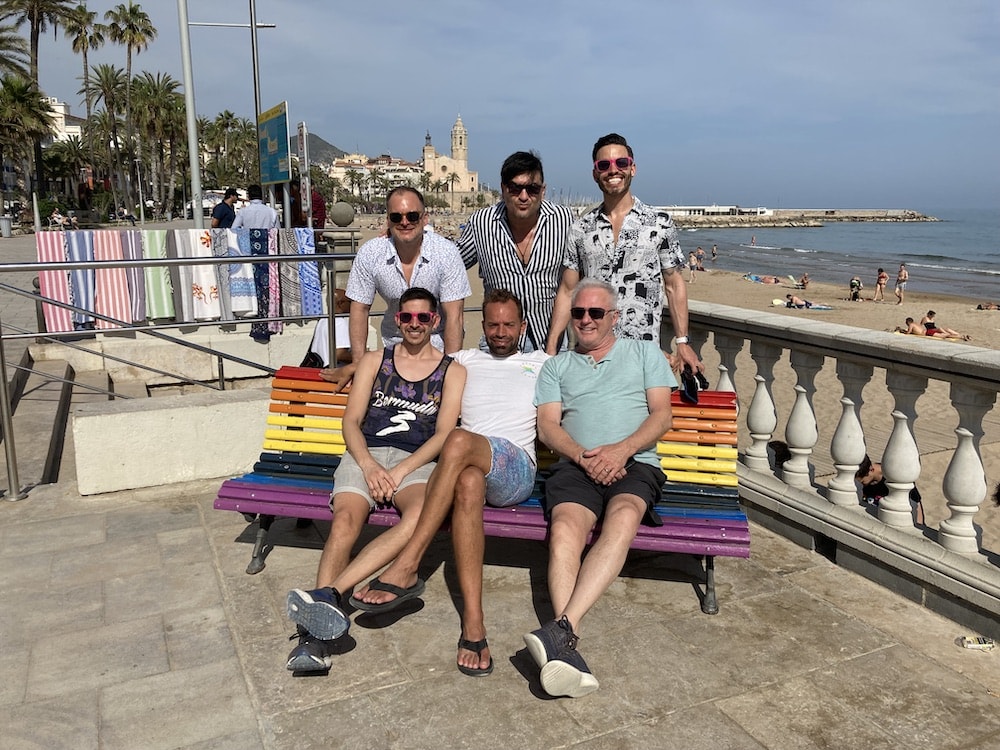 Amazing Gastronomy
In addition to visiting iconic sights in Barcelona like the Sagrada Familia or Park Guell, there's one more highly important thing to do here in the land of tapas and sangria: eat, of course! In Spain, food is an experience meant to be savored in both the literal and metaphorical sense, complete with good vibes, tasty drinks and great company. Barcelona is a triple threat: it's one of Europe's most cosmopolitan destinations, one of Spain's most gay-friendly big cities and a verifiable foodie paradise. However, the abundance of tacky tourist traps sometimes makes it hard to pick out the true gems when it comes to food. Learn how to eat and drink like a local by joining us and our local guide who knows all the insider tips and best places. You'll step off the tourist-beaten path and into the timeless bodegas and trendy wine bars locals know best. Get ready for an unforgettable experience full of tasty tapas paired beautifully with the best wines in Barcelona—a must-have experience on your foodie bucket list in Spain.
Bonus: We're Travel Experts
Don't let the Bad Tourist name fool you. We know what's up and we know the travel industry inside and out. In fact, we've been writing our blog now for 10 years and have been working in the industry since then. We've visited more than 60 countries and in that time have made some great connections with tour operators, hotels, destinations, tour guides and more. Experience is valuable and those who work in travel have valuable knowledge and expertise. It should be taken advantage of and that's what we're here to do! This will also be the 2nd time we've hosted this exact trip so we've perfected the itinerary and have curated all the best places to visit, restaurants to eat at, gay bars to sip cocktails at and more.