Miami is known as one of the top holiday spots for LGBT+ travelers in the United States. Its wonderful climate, long beaches, endless days of sunshine, culture, architecture, restaurants and bustling nightlife make for the perfect vacation in this city.
South Beach, or SoBe, is the center for the LGBT+ community in Miami and the meeting point for nightlife. And it is right here, in the heart of the neighborhood that you'll surely want to stay during your visit.
For decades, Miami has been a magnet for the LGBT+ community. Though Miami only has a few LGBT+ specific bars and clubs these days, it still offers a vibrant gay scene. Locals and foreigners alike mingle in the community, creating a sense of openness and diversity, all with a Latin flare.
To help you plan your trip, we've listed below some tips to enjoy Miami to the fullest. So, book your flight, pack your luggage and take that trip to one of the best vacation spots in the United States.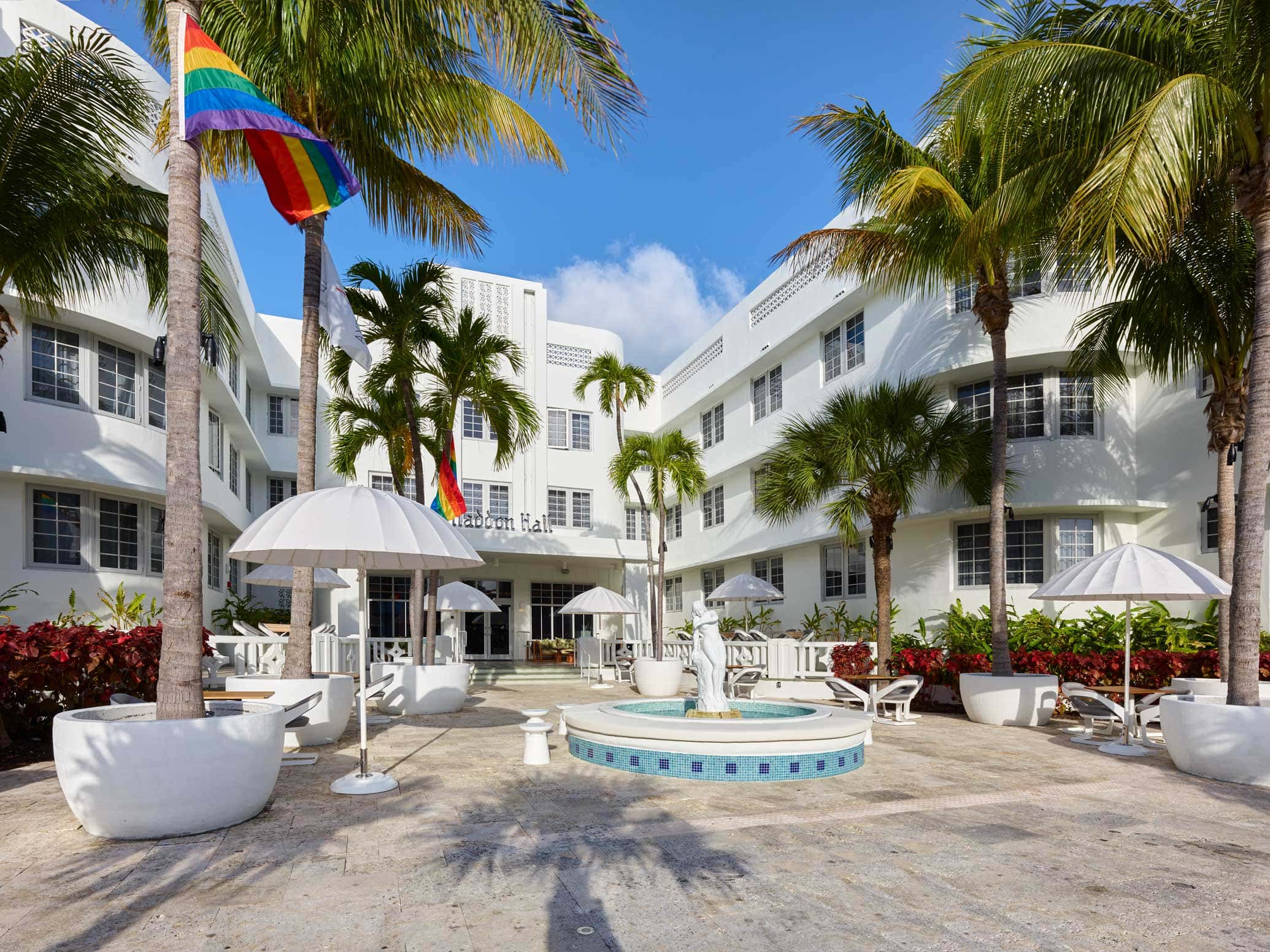 Stay at the Hip & Trendy AxelBeach Miami
AxelBeach Miami is located right in the heart of South Beach the gay heart of Miami and a hotspot for nightlife within the Art Deco district. It is an exclusive paradise that retains all of its original 1940s bohemian essences in all of its spaces, from the swimming pool, Sky Bar on Washington Avenue, gym, hammam, restaurant and lobby bar that will make you enjoy the authentic Axel Hotels experience in Miami Beach.
The hotel's Sky Bar features a trendy colorful dance floor, ideal for parties and events like Foreplay on Fridays' happy hour. All year long, you can cool off in the pool, relax on the sun loungers or show off your best moves at their pool parties. But above all these, it is also a free space where diversity and respect are valued, where everyone is welcome and where you can be yourself by expressing who you are and shining brightly. 
Visit the Wynwood Walls for Amazing Art
The Wynwood Walls have become a paradise for everyone who wants to show off their work, whether they're graffiti artists, painters, muralists, or anyone else who enjoys experimenting with color. It is located just minutes from downtown, near Midtown and the Miami Design District. This outdoor gallery is made up of six massive walls that have become one of the top sites to see graffiti and street art from some of the most well-known international artists from all over the world.
The second Saturday of each month is the most popular day for a visit. It is transformed into a late-night party street for a special Wynwood Art Walk event. Food trucks, live music and drinks create a lively atmosphere. Even late at night, the nearby art galleries remain open. If you also want to explore it on a grand scale, go during Art Basel Miami Beach.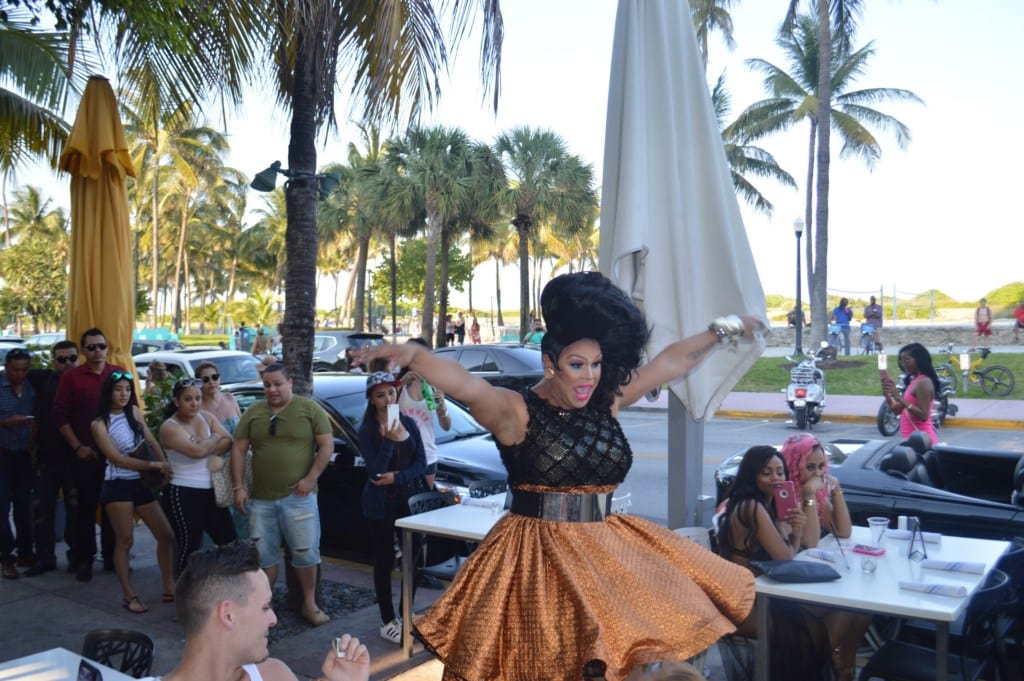 Enjoy a Sassy Drag Brunch
Whether it's a celebration or just a normal day, Miami drag brunches are not to be missed. And if you're looking for one, the first place to go is Palace Bar. It is located right on the newly pedestrianized Ocean Drive, so those who can't get reservations at the always-full seating tend to line up along the street to watch the show outside just in front of their terrace.
How about grabbing one of the R House Wynwood's massive handheld fans, clacking along and relaxing in the tented shade. The house was founded with the goal of creating a judgment-free zone and the servers are extremely generous with the bottomless drinks.
For more of a laidback affair compared to other Miami drag brunches, Sins is the best answer. Every third Sunday of the month, this charming neighborhood gastrobar emits much-needed sparkle, camp and big, fake hair into the more chilled out downtown Miami Shores.
Attend Awesome LGBT+ Events
Miami's high season runs from February to April, and this is when you'll find amazing events like the Gay 8 Festival (February), a Hispanic LGBT+ street festival held every year in the historic Little Havana.
While it may be cold and snowy where you are during February or early March, you can always appreciate the sunny, beautiful Miami and join the popular Winter Party Festival. Bring your best moves for a week-long party while being able to help raise funds for the LGBT+ community.
Attracting over 170,000 people every March yearly is the Miami Beach Gay Pride Festival and Parade, a nine-day celebration featuring an incredible two-day festival, pride parade, VIP gala special events and dance parties.
These events are one of the most exciting and thrilling expressions of freedom and identity, allowing everyone to come together for an important cause. Of course, while many events take place in high season, that's also the time when hotel rates are the highest. If you're looking to save some cash, try visiting Miami in the off-season for bigger savings and fewer crowds.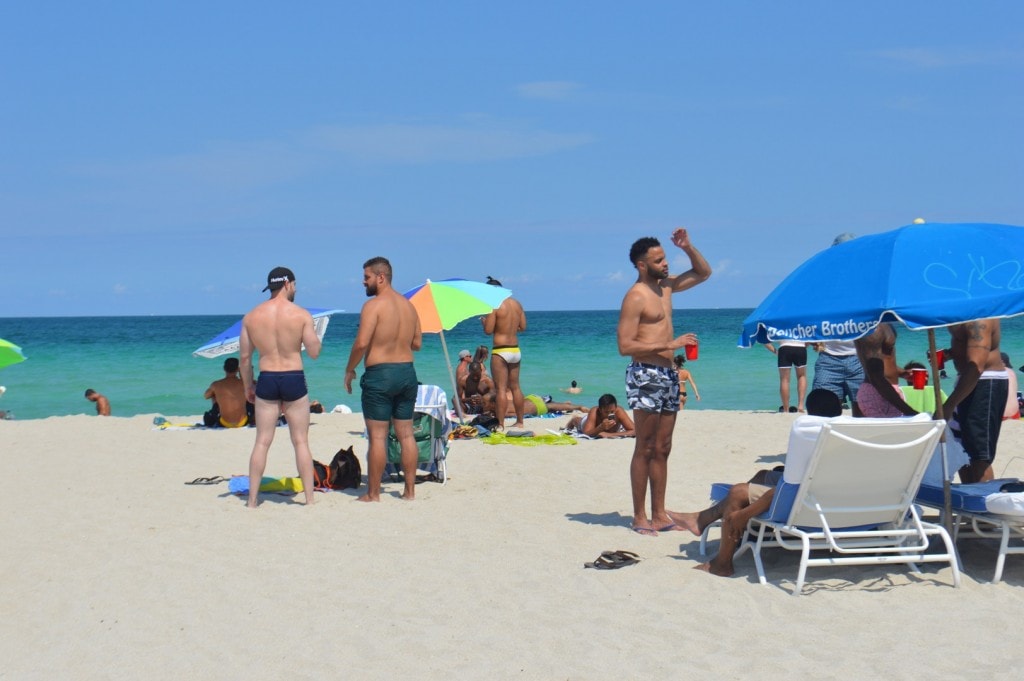 Soak Up the Sun at the Gay Beach
The former crown jewel of Miami, neglected and downtrodden by the late 1980s, was somewhere nobody dared to go except the gay community. Then South Beach was revitalized through the creation and connection of neighborhoods, the opening of nightlife venues and reinvestment in the Art Deco hotels.
A visit to Miami's gay beach, located at 12th Street and Ocean Drive, is a must during the day. The clothing-optional area is in the northernmost section of Haulover Beach. Expect the ultimate pageantry among chiseled hotties in skimpy swimsuits, speakers blasting pop tunes and the occasional ogling onlooker along with this block-long swath catering primarily to gay men, though open to everyone. Bring your own beach towels and beach accessories or rent a lounge chair on-site.
But don't fret, all the beaches in Miami Beach are generally gay-friendly so find a spot wherever you'd like to soak up the sun and enjoy beautiful turquoise waters.
This article is written in collaboration with Axel Hotels but rest assured we never sacrifice our integrity for a sponsorship. In fact, we've stayed on AxelBeach Miami before and absolutely recommend it. Featured image photo credit: Axel Hotels