This article is sponsored by Source Journeys. Join their Treasures of Venice & the Dalmatian Coast Cruise aboard The Royal Clipper from August 17-24, 2024.
---
There are few places in the world more magnificently beautiful than the Dalmatian Coast. Reaching all the way from the island of Rab to the Bay of Kotor, the stretch encompasses much of the pristine coastline of Croatia, an eclectic mix of charismatic islands and Croatia's underrated hot neighbor, Montenegro. What's more, The Dalmatian Coast is conveniently reachable by ship across cerulean waters from Italy.
There's a wealth of reasons to take a cruise from Venice across to the Dalmatian Coast, but there are 7 ports of call that really stand out for those seeking that 101% authentic Dalmatian Coast experience – and maybe some cheeky LGBTQ+ fun along the route.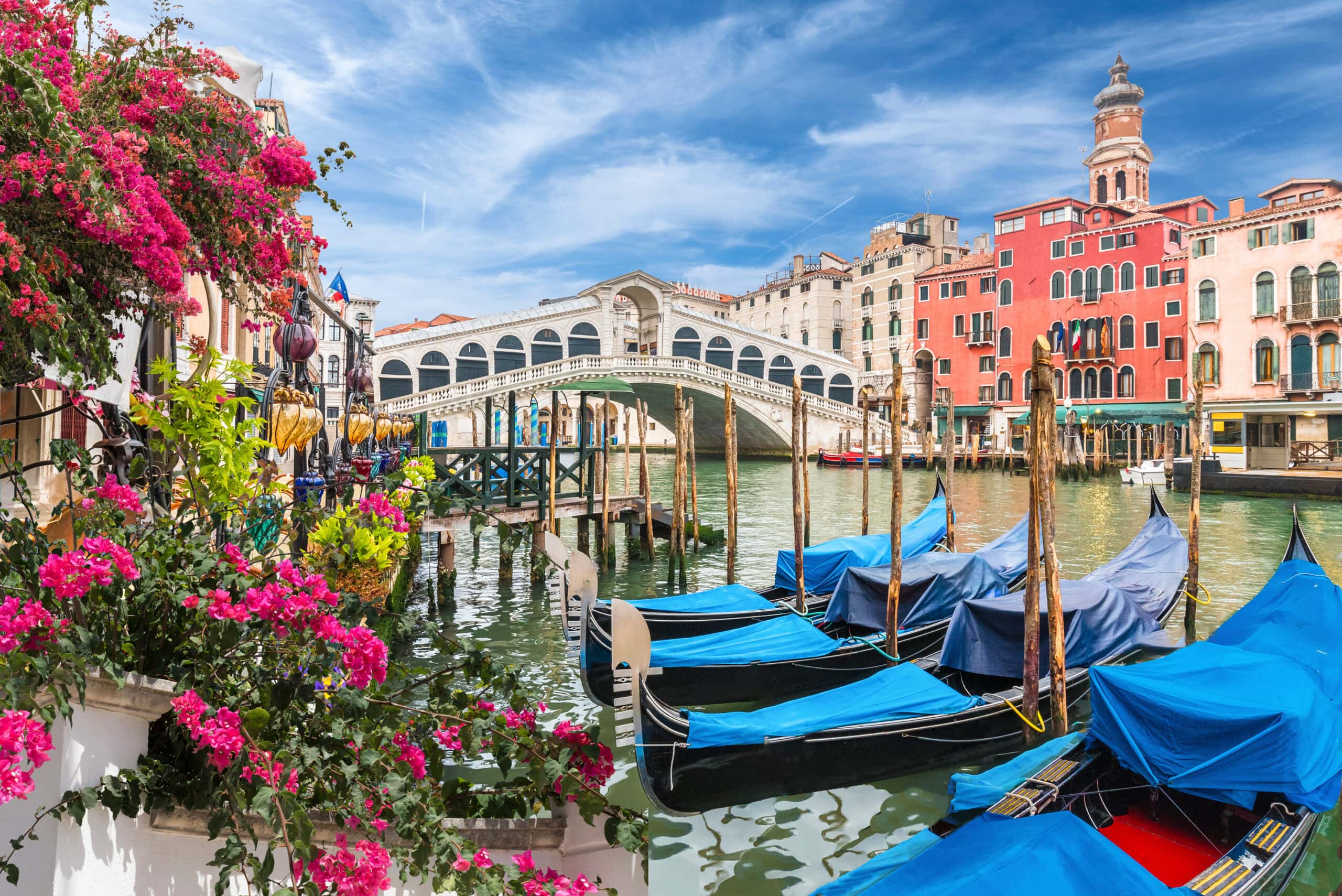 Venice
The ideal embarking point for any voyage into Dalmatian waters, Venice is romance incarnate. Grand canals and sleek gondolas refreshingly replace busy roads and noisy cars. The city is a joy to explore with its criss-crossing network of bridges that reach across to innumerable Renaissance and Gothic palaces. Amongst its winding streets you'll find St. Peter's Basilica – the rumored location of the Holy Grail -, the Doge's Palace and the Campanile Bell Tower to name but a few. Not to mention the finest Italian restaurants and lively bars to wine and dine at – emphasizes on the wine!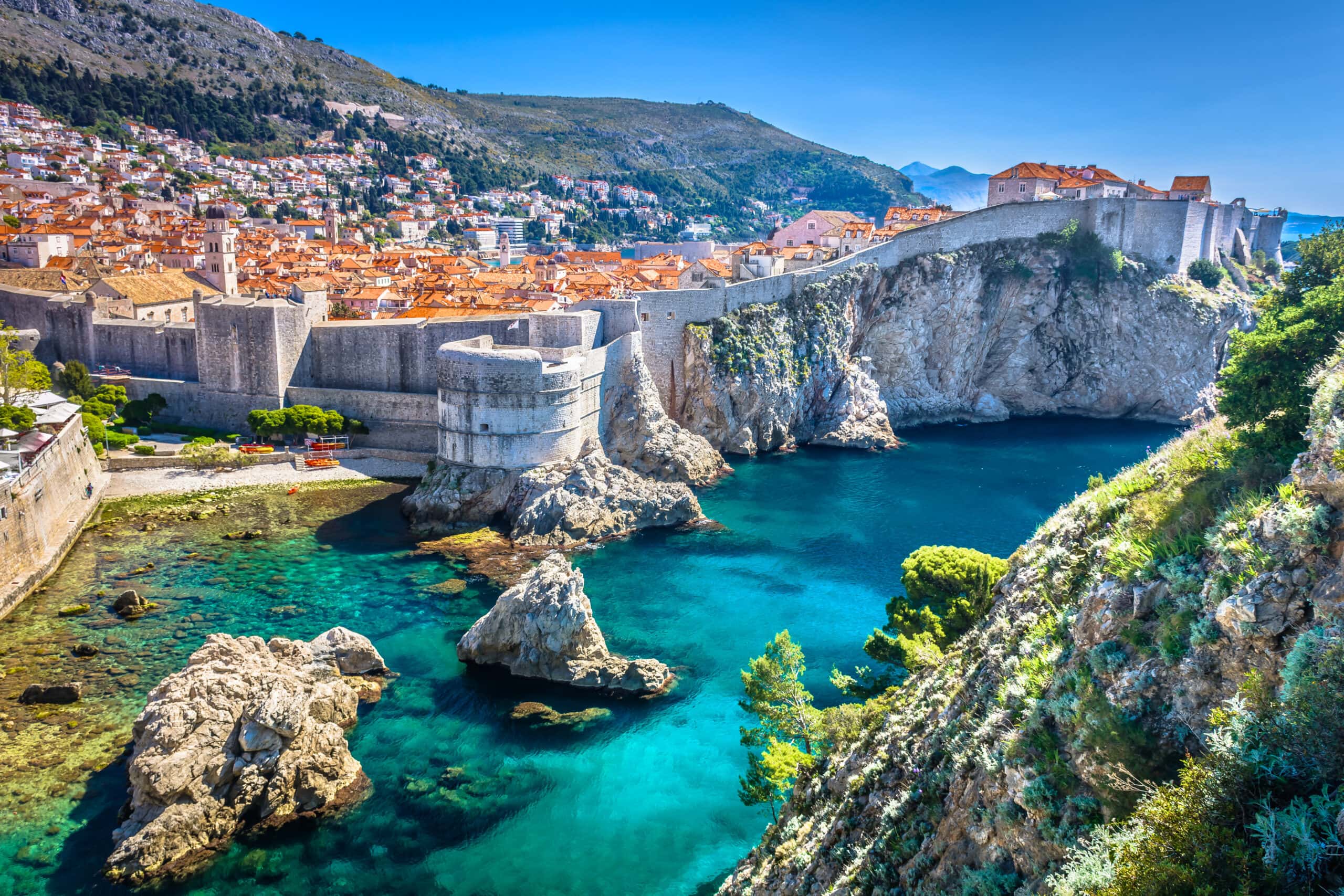 Dubrovnik
As you sail into Dubrovnik, the coastal city may seem uncannily familiar for the geekier amongst us as it is the filming location of Game of Thrones' enigmatic capital city, King's Landing. As if this wasn't enough of an accolade, Dubrovnik was once described by writer George Bernard Shaw as the place to find paradise on earth. So it's fair to say it's easy on the eye.
Dubrovnik is where ancient history mates with natural beauty. Its entire old town is a UNESCO World Heritage Site – a winding maze of cobblestones alleyways akin to a giant outdoor museum with a grandiose red-roofed cathedral and ancient stone towers offering stunning panoramic views over the town.
Beaches sporting glistening azure blue waters line Dubrovnik and just a short boat trip away is Lokrum island – home to its own nudist beach. Come nightfall the bars hum with life and – no small feat in Croatia – Dubrovnik has recently opened Milk, its first dedicated gay bar ideal for watching local drag shows and checking out the other types of local talent.
Zadar
The Times English newspaper once called Zadar "the capital of cool" and the epithet fits nicely for this growingly popular coastal town in Northern Croatia. Zadar is the place to be for those in the know and looking to avoid the crowds of busier cities like Split. It has its own marble streeted old town with roman ruins, palaces, churches and museums to discover round every corner, as well as its own healthy share of picturesque beaches. Another popular nickname for Zadar is "The Sea Organ". The reason for which is found at its seafront promenade, where 35 hollowed out holes create a unique cacophony of sounds due to the movements of the waves as they crash into Zadar's shore.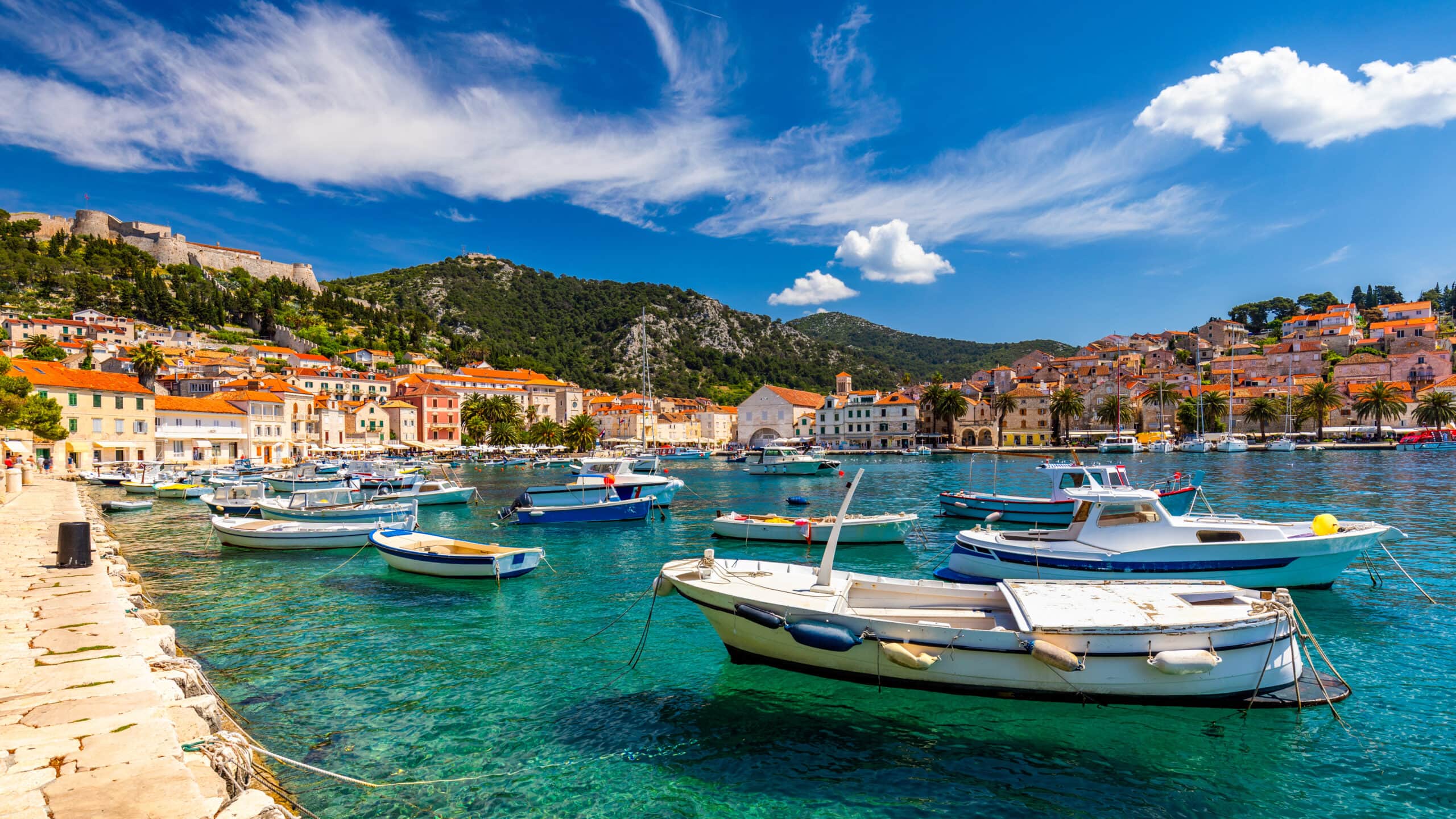 Hvar
Hvar is stunning! So much so that it was ranked one of the most beautiful islands in Croatia by Conde Nast last year. It is also the playground of the rich…but that doesn't mean you need to be rich to play there. Hvar welcomes all.  The island is positively brimming with trendy beachside bars – especially on Bonji beach where you ́ll find all the best bars replete with four poster beds to sip your cocktails on by day and internationally renowned DJs spinning tracks by night.
Besides parties and beaches,  also intersperses some culture into the mix, and the old town is a labyrinth of streets kept pleasantly sheltered from the sun by stone walls. Within those walls there are an array of restaurants, bars, byzantine cathedrals, and 13th century fortifications. Hangover pending you might also want to make the climb up to Spanjola fortress from a breathtaking view across the island and the Adriatic Sea beyond.
Pakleni Islands
Why settle for one island, when you can have many. The Pakleni Islands are 20 small pine tree-filled islets just southwest of Hvar – each idyllic swimming locations surrounded by waters so blue you would be forgiven for confusing sky with ocean.
Hidden restaurants and beach bars lie upon secluded beaches and sequestered coves on the archipelago – some only reachable by ocean, securing yourself an intimate experience with your shipmates. Regarding intimacy, Jerolim island has one of the most famous nudist beaches in Croatia and there's no better place to tan those buns while drifting off to the sounds of the lapping waves.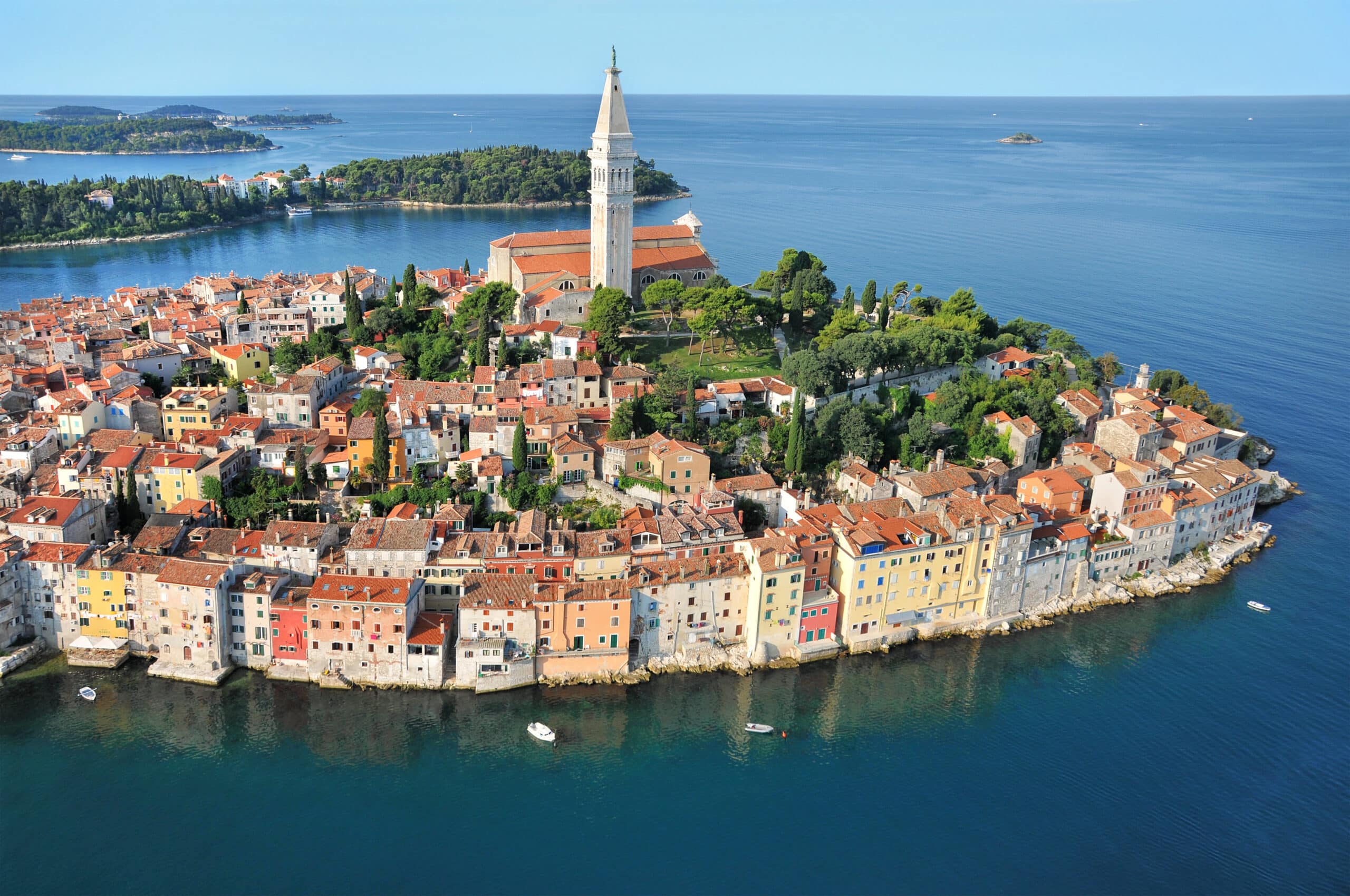 Rovinj
The love child of Italy and Croatia, the fishing port of Rovinj's Italian influences are easy to see. Once a part of the Venetian Republic both Croatian and Italian are spoken in the coastal town, Venetian-style piazzas are scattered throughout the city, shuttered windows contrast with garish red terracotta rooftops, small Italian-esque fishing boats bob upon the port's turquoise waters and you'll find pizzas and pasta on the menu beside Croatian seafood.
Rovinj, of course, has its own cobblestoned Old Town to get lost within and there are both gorgeous beaches and ancient archaeological ruins within nearby visiting distance. Rovinj is also famous for its fine wines – so it would be rude not to sample at least a bottle or two.
Kotor
Croatia does not have the monopoly on stunning beaches and enigmatic old towns on the Dalmatian Coast as Montenegro presents the coastal town of Kotor. Nestled within a rock-walled chasm of Kotor Bay below limestone mountains, the fortified town was also under the rulership of Venice once. Its red roof tops charmingly contrast with the UNESCO Heritage Site medieval old town and sapphire seas below. Kotor's own cathedral rivals those found higher up the coast and the immense fortress above the town gives a photographic – and highly instagrammable – view over the gorgeous landscape and Dalmatian Coast below.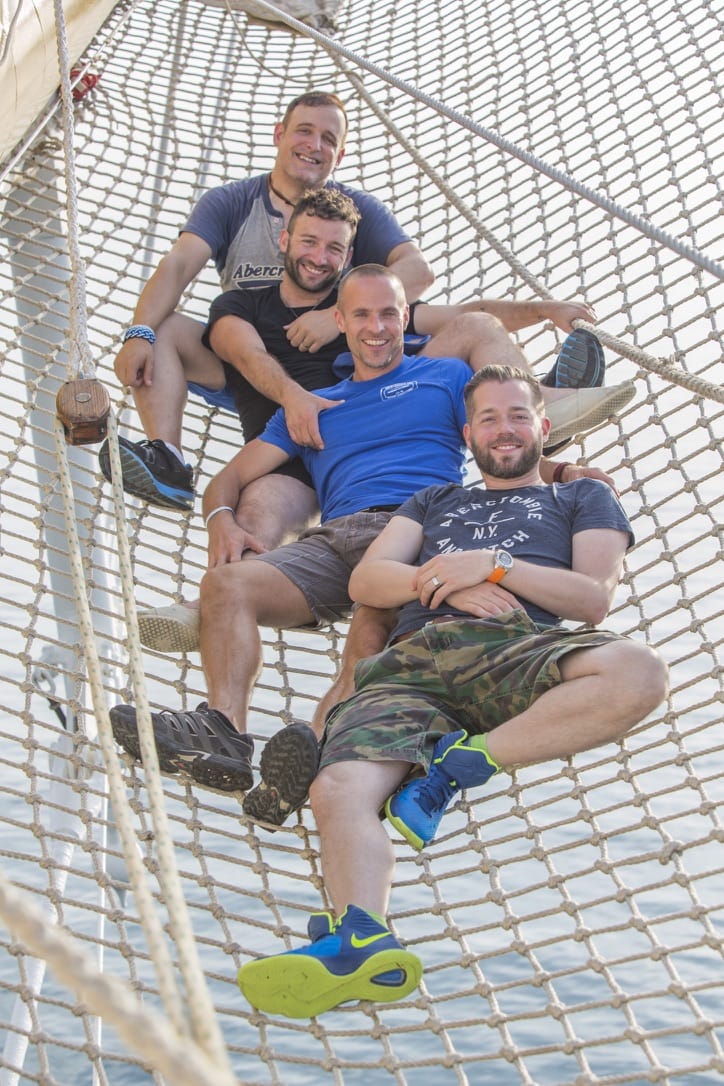 Set Sail on Source Journey's The Royal Clipper
Source Journeys is an LGBTQ+ cruise operator whose cruises effortlessly blend luxury, old school adventure and a good time under the stars into one meaty package – and who doesn't love a meaty package!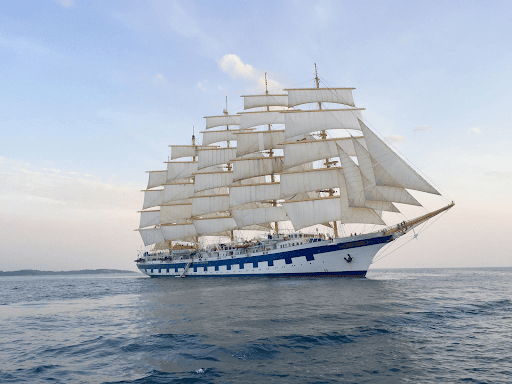 Boarding their vessel, The Royal Clipper, on their Treasures of Venice & the Dalmatian Coast Cruise is like taking a trip back in time – without sacrificing an inch of comfort. The five masted full-rigged sailing ship holds 227 guests, is the largest of her kind and has open decks replete with two – that's right TWO – swimming pools as well as a host of hidden nooks and crannies to uncover. You can even climb the mast to the crow's nest like the sailors of old for an expansive view of the high seas. Aboard the Royal Clipper you`ll participate in a range of LGBTQ+ focused activities ranging from kayaking, snorkeling and paddleboarding to themed parties held by world class gay DJs. Join the trip from August 17-24, 2024.
Source Journeys believe in giving as well as taking and are advocates and use profits to give back to the LGBTQ+ community. Their campaigns have included supporting a myriad of different organizations, including the National LGBTQ Task Force, Human Rights Campaign, The Stand-Up Foundation and raising money for award-winning filmmaker, Dan Karslake.