Every summer for the last 6 years, we've hosted our own gay group trips. From our very first ones to Croatia and the Greek Islands, we've had the pleasure of hosting and getting to know over 150 guests, some of whom are also our followers and share our greatest passion: traveling!
For our newest travel adventures in 2024, we'll be setting sail for the Adriatic Sea & Greek Gems voyage in June and the Irresistible Med voyage in October! We've partnered with Virgin Voyages for some of Europe's most stunning seaside destinations, with a nice balance of city life and beach towns. You can expect to get a healthy dose of vitamin sea while experiencing incredible entertainment, 20+ dining options including six specialty restaurants, beautifully designed social areas and wellness zones, and a breathtaking ocean view from your very own cabin. With such an innovative approach to cruising, there are many reasons why you should hop aboard Virgin Voyages with us in 2024.
Adults Only Cruise
A cruise is a terrific experience, whether you're part of an organized group, going with a buddy, a couple wanting quality time, or sailing solo looking to make new friends. It's an opportunity to disconnect, discover new places, and forge the kind of friendships that last a lifetime. Virgin Voyages is a new adults-only cruise line that began sailing in 2021. The minimum age of all passengers is 18 years old so the amenities and experiences are tailored exclusively to adults – meaning the ship has that spicier edge to its entertainment and nightlife. So you're free to sleep off the next day's hangover by the pool without any screaming children around or simply dine with friends in peace.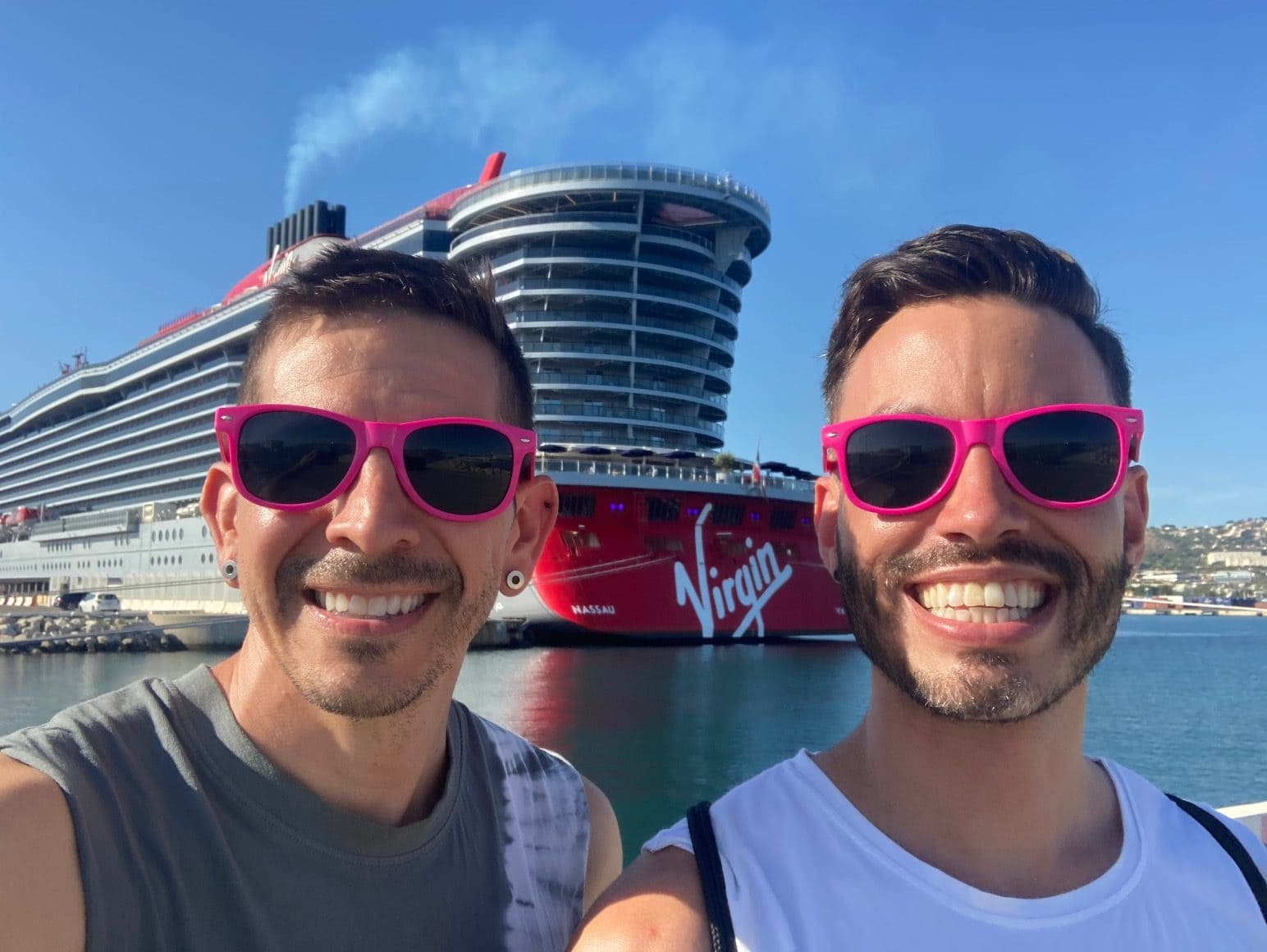 Enjoy Private Group Gatherings with New Friends
A gay group cruise is the best option when looking for a tour where all the hard work has been done for you. Each trip has already been carefully planned and booked as a package, so you can both go with the flow and make the most of your time. We'll easily make friends as we form our own fun crew, while still being an active part of the ship's larger onboard life. There will always be something new to do since our intimate group will be sharing meals and participating in a lot of other group activities together – ranging from themed parties like Scarlet Night and private group gatherings for cocktails to exciting off-ship excursions like exploring Ibiza Town or visiting wineries in France.
Cabins For Solo Travelers or Suites For Rockstars
Live out your dream vacation while being just a little bit extra because remember, what happens on board, stays on board. So join our hosted tour, where everyone is welcome—singles, couples, friends, and groups! Book a suite to enjoy your private lounge, European king bed, exquisite outdoor hot tub, daily spa services and – of course – the quintessential in-room bar. However, don't fret if you're the kind of person who needs quality alone time, as they also offer private cabin accommodations with a majestic sea view and a reasonable single supplement for solo travelers.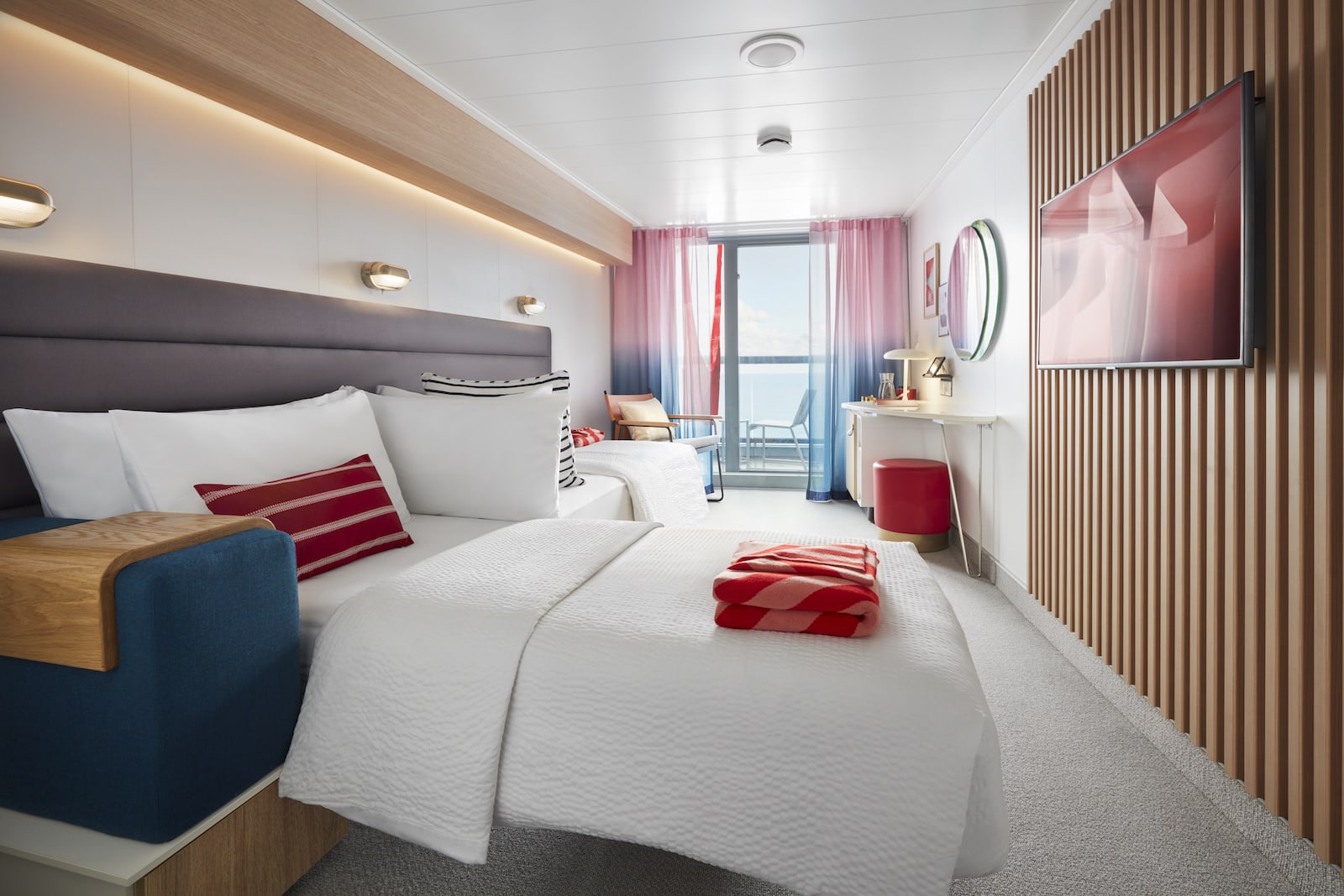 Spectacular Food
Do you get those late-night cravings? For food we mean! Do you want a pizza delivered to your room or maybe even some tacos? Well, Virgin Voyages has you covered. Plus an incredible onboard dining experience is waiting for you! The ship has more than 20 exquisite specialty dining options, ranging from steakhouses to Korean BBQs, which all use fresh ingredients and are made-to-order. Did we mention that a team of Michelin-starred chefs crafted this gastronomical experience? Yes, outstanding New York City chefs like Sohui Kim (The Good Fork and Insa) and Brad Farmerie (PUBLIC) are some of the chefs behind this world-class dining that is sure to satisfy the most demanding of appetites.
Cruising Redefined
Virgin Voyages is shaking things up with the latest innovations in cruising. They ditched the notion of a single large dining hall and bid buffets farewell in favor of more distinctive spaces and a wider variety of choices. Anytime, anywhere on the ship, you can use the free wifi to browse, post those Instagram pics, and stay connected to the less fortunate people back home. Not to mention all your thirst-quenching favorite (non-alcoholic) beverages are free – be they non-pressed juice, soft drinks, tea or drip coffee. So grab one to accompany your meal and enjoy it all without worrying about tips! They're already built in so you know all the servers are taken care of. Everything's included so you get what you've paid for with no fuss, including group workout classes such as indoor cycling, yoga, or HIIT in case you want to work off that extra dessert (that was totally worth it anyway).  
Sustainability
Virgin Voyages has a steadfast commitment to ensuring the healthy future of our planet. As such, unnecessary single-use of plastic is prohibited on the entire voyage; smart tech is used in all cabins; buffets are removed for trash reduction; direct sourcing is used to empower local communities; and reef-safe sunscreen is provided. Not only do they strive for continuous improvements to reduce our carbon, energy, waste, and water footprints onboard, but they also collaborate with non-profit groups to boost ocean education and conservation so that it can thrive for future generations. 
Unforgettable Destinations & Ports
Our 2024 voyages includes well-planned stops in an eclectic mix of locations, with just the right balance between sightseeing activities and cruising to enjoy the ship's many amenities. We'll depart from Athens from June 16-23 to discover Greece, Croatia and Montenegro. Then we'll port at Spain, France and Italy from October 20-27, 2024. Seven days, three countries – you don't get much better than that. Saving the best for last, we'll have an overnight stay on the legendary island of Ibiza. We'll paint the town red from dusk till dawn, before inevitably sailing back to Barcelona where it all began.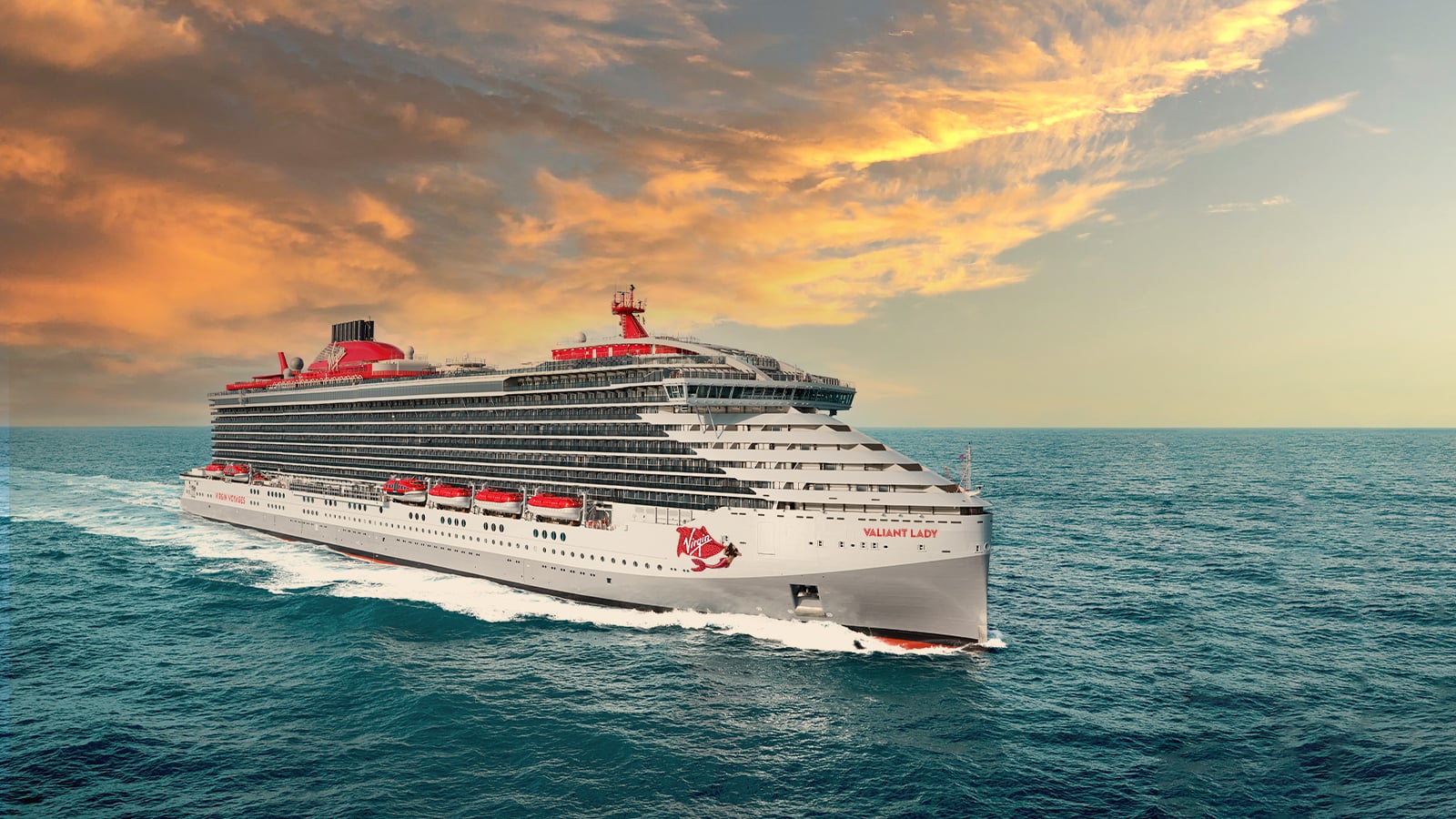 Entertainment Like You've Never Seen
Don't expect your typical cruise shows because Virgin Voyages' onboard entertainment is unmatched. Expect to see drag queens performing in The Manor, acrobats diving across the stage for an extraordinary retelling of Romeo and Juliet, a dance performance show that can only be described as perfectly absurd, and even a sex therapy interactive cabaret show! Be sure to bring your red attire for Scarlet Night and get ready to enjoy the nightlong antics. Before the magnificent pool party with DJs and dancing on deck, the evening starts off with surprising pop-up performances around the ship. This party is certainly one not to be missed.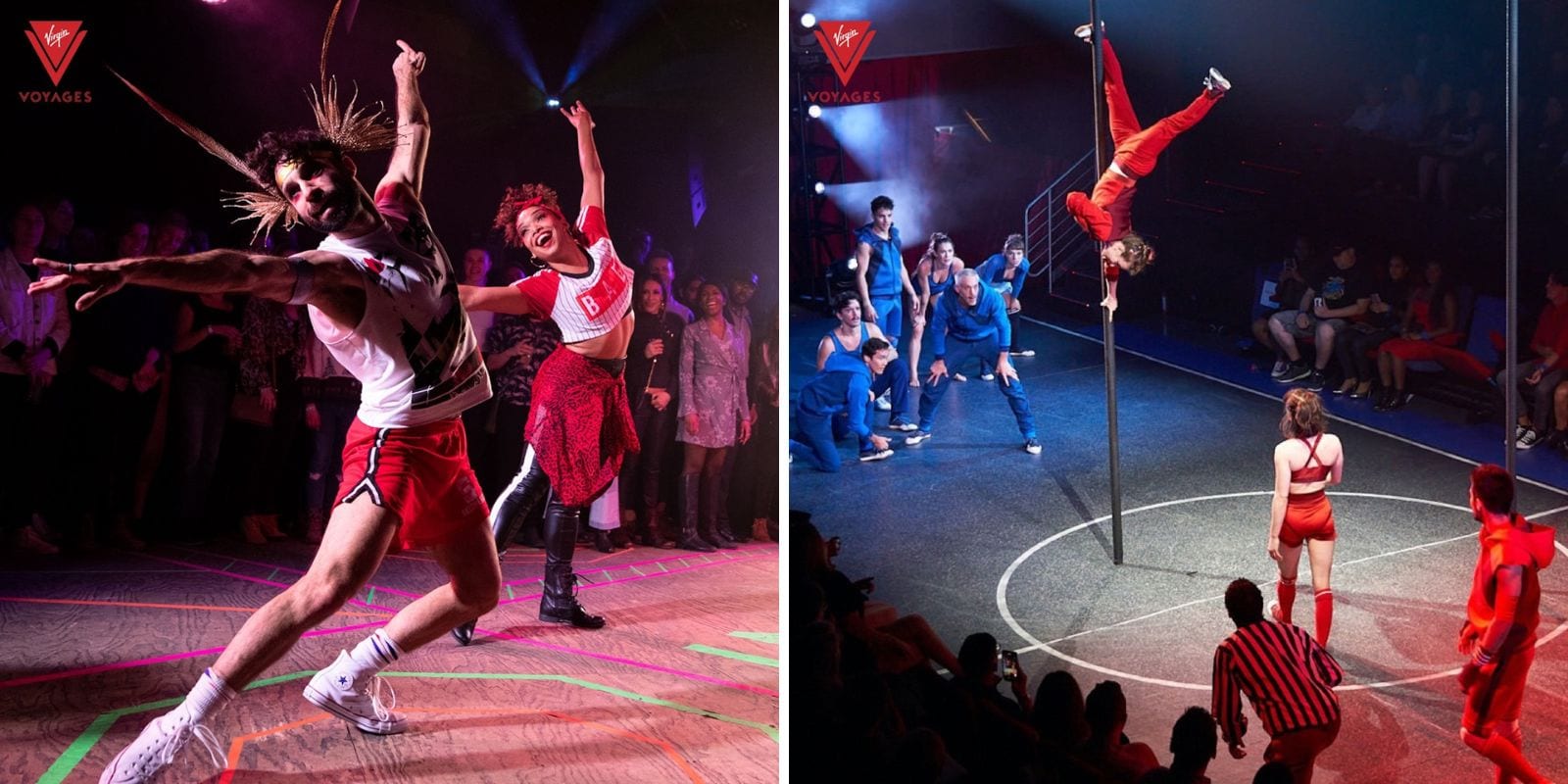 Gay-Friendly Brand
Virgin really goes the extra mile in making their cruises LGBT+ inclusive. They take every opportunity to create a positive, welcoming and familiar environment for LGBT+ passengers like ourselves – and it really shows in their hiring practices, entertainment, and the overall experience onboard. Virgin also paved the way by being the first airline to operate an all-LGBT+ crew and are known for being a positive force in pushing for LGBT+ inclusion within the tourism industry. It's always good to know that such a well-known business and cruise operator is committed to keeping the waters welcoming to gay travelers, its staff, and the community at large!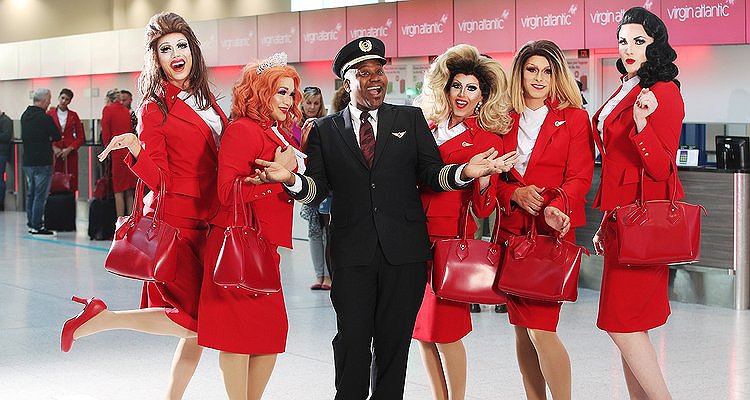 Save Time And Hassle
We know trip planning can be tedious and overwhelming at times. So spare yourself the time and stress of making the reservations and let the professionals do it. By traveling with Virgin Voyages, one of the biggest names in the industry, and backed up by our travel expertise and in-depth knowledge of the destinations, all you need to do is pack and relax while visiting multiple destinations. We can take care of your flights, land accommodation, tours, shore excursions, and even airport transfers! Simply reserve your spot by sending a 20% deposit, and we'll take care of the rest!
What are you waiting for? Join our Adriatic Sea & Greek Gems voyage in June or the Irresistible Med voyage in October!