Have the tides swayed in your favor this year? Feeling down in the doldrums? Caught Between the Devil and the Deep Blue Sea about what to do? Maybe you aren't onboard with so many sailing metaphors – ok, we'll stop – but one thing is for sure: a new year brings new adventure possibilities on the high seas! One of our favorite travel experiences is a gay cruise and 2024 has got some great ones lined up.  Why not go sailing through idyllic Croatia? Or how about exploring the Caribbean aboard a large cruise ship? Or better yet, join us with Virgin Voyages for an all-inclusive cruise through Greece and our home country Spain.
Only you can choose, all we can do is point you in the right direction. Pick your favorite or pick them all, just don't miss out!

Gay Group Tour of Greece & Croatia on Virgin Voyages by Two Bad Tourists
Join us on our gay group cruise with adult-only LGBTQ+ friendly cruise liners Virgin Voyages. We'll be hosting you ourselves as part of a large group, on an even larger fun-filled adult playground of a boat. Together we'll enjoy group dinners in quirky themed restaurants, an eclectic mix of shore excursions, private events, amazing entertainment, drag shows & more. The cruise is all-inclusive – apart from alcohol and any special treatments you might want to pamper yourself with – so the cruise is also friendly on the wallet. Come with your friends, family, partner(s) or even come alone. In fact, most of our guests are solo travelers so you'll be in good company. We'll anchor in three countries over seven days – beginning in Athens then porting at Dubrovnik and Split in Croatia, Kotor in Montenegro and finally loop back to Corfu and Athens in Greece.  View Greece & Croatia Cruise →
June 16-23, 2024
Gay Group Tour of Spain, France & Italy on Virgin Voyages by Two Bad Tourists
Hop aboard the Irresistible Med cruise to see three of Europe's most beloved countries in just one week! Virgin Voyages isn't just gay-friendly, they are gay-loving, and they've invited us to be your hosts as we set sail from Barcelona in October. We'll see Toulon – the "crown jewel" of Southern France -, the snow-capped mountains of Marina di Carrara in Italy, hit the party island of Ibiza for a bar crawl and more. No Virgin Voyages cruise is ever the same and they know how to run a fun-filled vessel. Expect group dinners in quirky restaurants, unique shore excursions, private events, late-night parties, eclectic entertainment, drag shows & a host of other surprises besides. Don't forget to pack your red clothes for the infamous Scarlet Party!  View Med Cruise →
October 6-13, 2024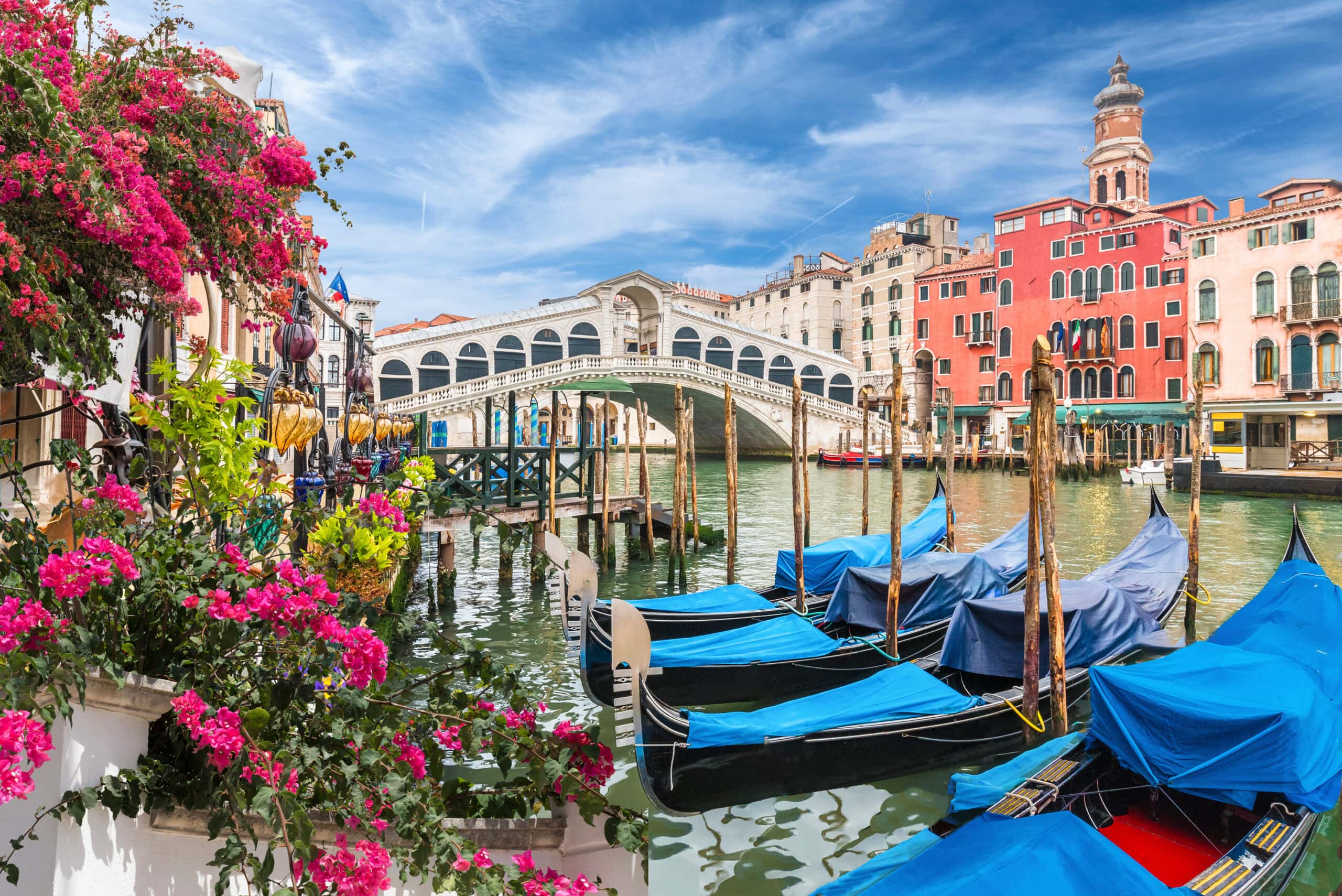 Treasures of Venice Dalmatian Coast Cruise (Source Journeys)
Source Journeys are an LGBTQ+ cruise operator whose cruises effortlessly blend luxury with old school style adventures. Their vessel, The Royal Clipper, is the largest five masted full-rigged sailing ship in the world. August 2024 it sets sail from Venice along the Dalmatian Coast – porting at Kotor, Dubrovnik, Zadar, Hvar, the Pakleni Islands and Rovinj before looping back to Venice. Throughout the all-inclusive cruise you'll enjoy on shore excursions into ancient old towns, see cascading waterfalls and hidden coves, relax on picture perfect beaches and dine on fine regional food while lubricating your adventure with unlimited free drinks. On board there's two swimming pools, a spa, a crow's nest to climb, LGBTQ+ focused entertainment and fun themed parties to keep you entertained when out on the high seas. View Venice Dalmatian Coast Cruise →
August 17 – 24, 2024
LGBTQ+ & Friends Cruise – The Netherlands (VIVA
Cruises)

Take a cruise through an understated world of rich history and vibrant culture with VIVA Cruises this March. Set sail from Antwerp – Belgium's second largest city and foodie paradise – on an all-inclusive five-day LGBTQ+ & Friends River Cruise from Belgium to Holland. Port at Rotterdam – a timeless beauty of a city known for its bold architecture and intriguing museums –  before arriving in Holland's much lauded capital and holiday destination, Amsterdam. There you'll spend two days traversing the vibrant streets of Amsterdam – visiting the Van Gogh Museum, Anne Frank's House, the infamous red light district and more. VIVA cruises' excursions will show you the best the cities have to offer, while fun, quirky and LGBTQ+ focused on board entertainment will keep you partying till the early morning. View European Cruise →
February 28 – March 3, 2024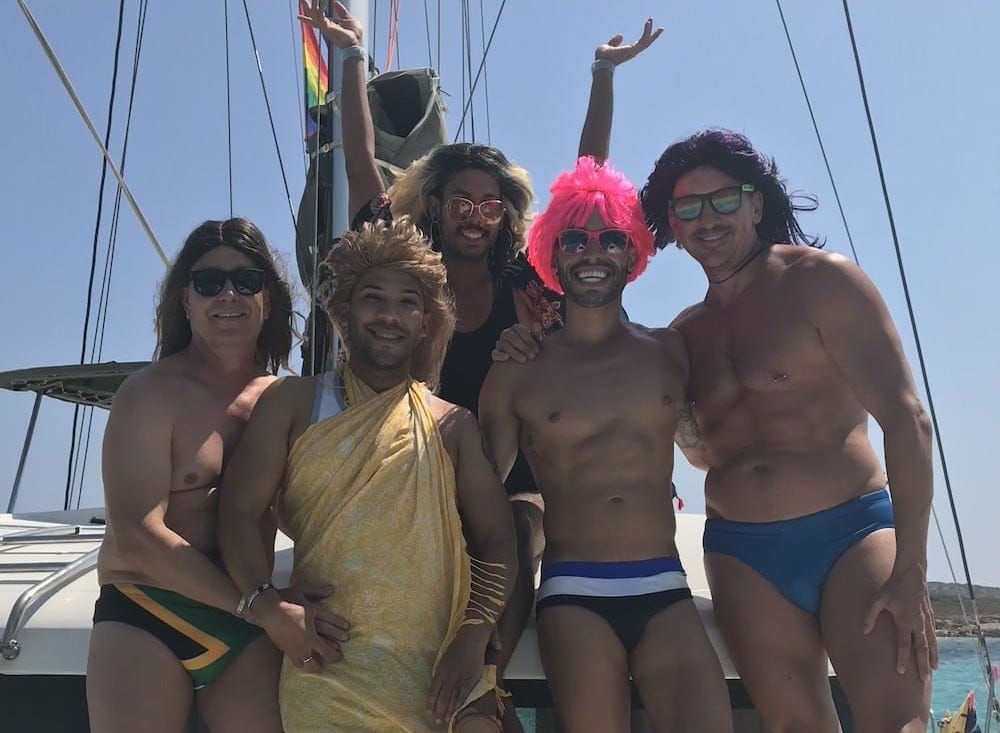 Croatia Gay Sailing (Pride Sailing)

Pride sailing trips are second to none, we should know because we've been  on this gay sailing trip – multiple times. You can enjoy an island-hopping vacation around the beautiful Croatian coastline with gay guests from around the world and a certified skipper to pilot the boat. You'll stop at the best gay-friendly locations in the area for you to explore, as well as great beaches for an afternoon dip. You will arrive in port with enough time to explore the island, relax on your private yacht or find a nice cocktail sunset bar. The amazing destinations include the famous island of Vis, Hvar with its buzzing nightlife and fine dining, plus you'll get the opportunity to party in Split's bars and clubs. View Croatia Sailing →
Multiple departure dates in June, July, August and September 2024
Greece Gay Sailing (Pride Sailing)
Sail the legendary Greek islands in 2024! Athens is the departure port since it makes booking flights simple with lots of direct options from Europe and abroad. The itinerary from Athens features a variety of islands and mainland ports including Hydra, Spetses, Porto Heli, Ermioni, Poros and Agistri. This group of islands known as the Saronics offers picturesque and energetic stops where you can discover local culture, classical architecture and the best of Greek cuisine, all while enjoying breathtaking islands, ports and local hospitality. It's the side of Greece where sailors gravitate due to its gentle winds and calm seas and is the perfect sailing spot. Add on a few days in Athens before or after the trip to explore the history of this Ancient Greek city. Alternatively, take their Ionian Sea Cruise for a more relaxed 7-day island hopping adventure from Lefkas on the other side of Greece. View Greece Sailing →
Multiple departure dates in June, July, August and September 2024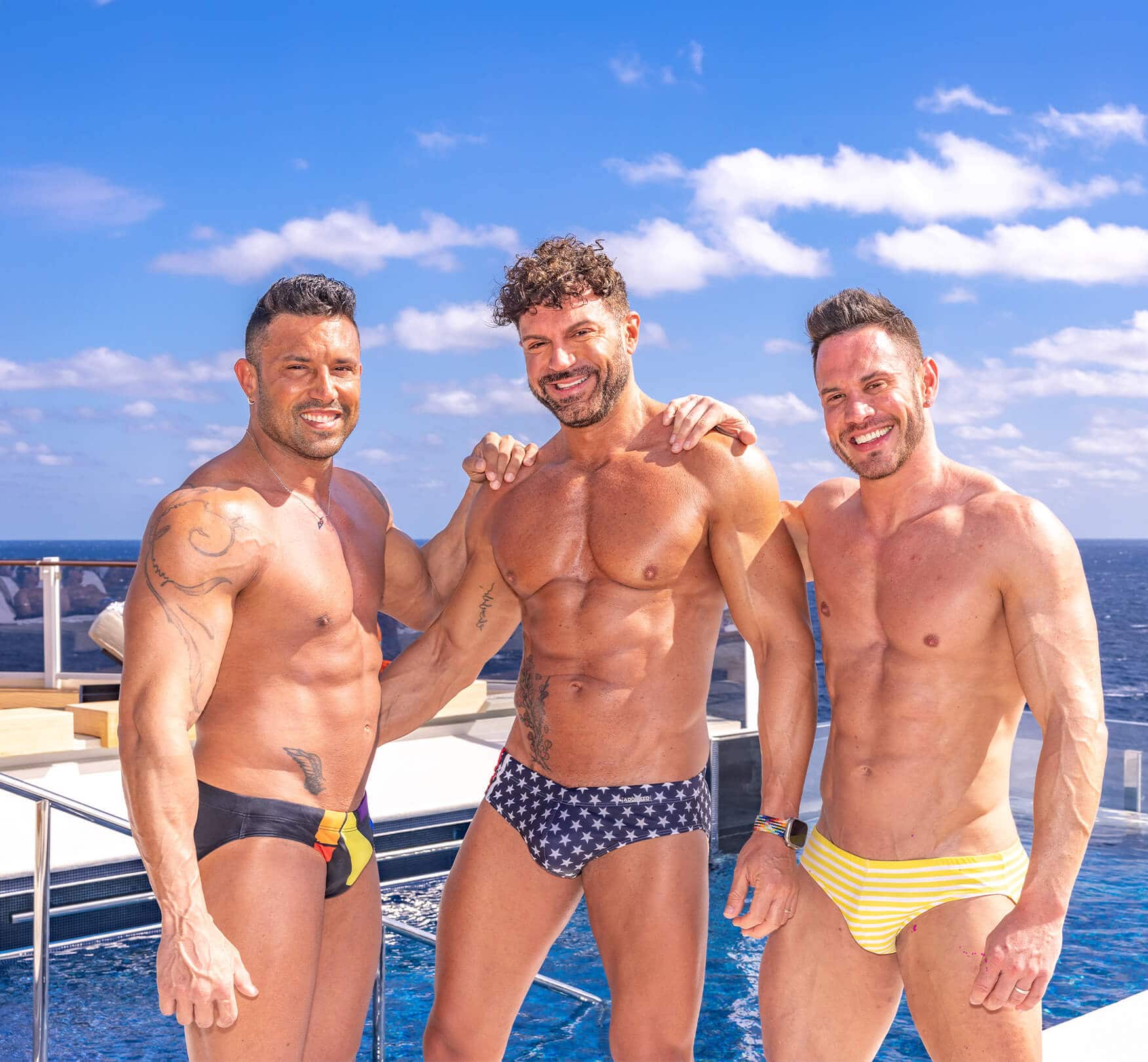 Melbourne to Sydney Cruise (Atlantis on Virgin Voyages)

Atlantis cruises are always a bit raunchy and this one is no exception. Come aboard the Resilient Lady for four days of no-holds barred fun, sailing from Melbourne to Sydney with stops at Burnie in Tasmania and Australia's Newcastle along the way. If that ship name sounds familiar, it's because it belongs to adult cruise liners Virgin Voyages, who are lending out their vessel for an all gay cruise that isn't likely to have many virgins aboard! Just as with all Virgin ships, buffets and large dining halls are replaced with quirky international themed restaurants and there are no hidden fees, since gratuity/tips are already included. The entertainment naturally has a gayer twist to it, but Virgin ships always have vibrant shows like drag queen bingo, nighttime parties – up on deck or in their own club – and many extra surprises. On land excursions include trips to Australia and Tasmania's iconic beaches, wineries and other treats. It's the perfect blend of true relaxation and the absolute best Atlantis parties, entertainment, and endless fun for 2,000 guys from around the world. View Atlantis Australia Cruise →
February 7 – 10, 2024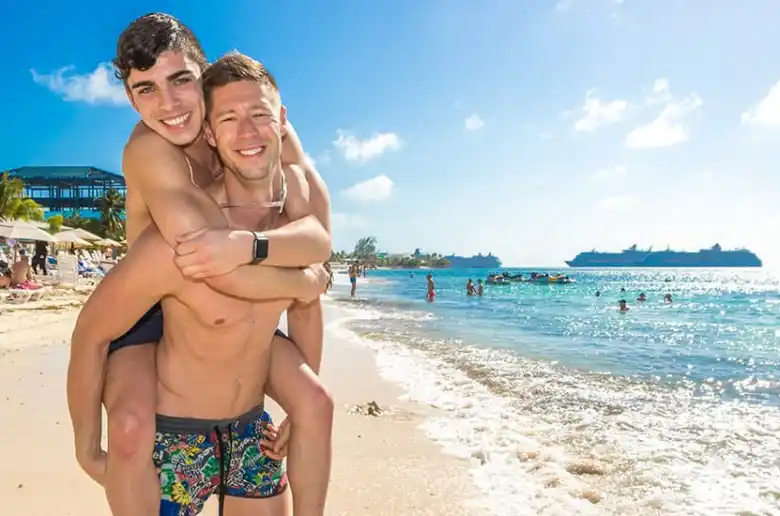 Interested in joining a gay cruise? Check out our Ultimate Guide on Finding the Best Gay Cruise!