Croatia is every bit as paradisiacal as the photos show it to be. A wonderland of yachts bobbing up and down on crystal blue waters, villages of red roofed venetian buildings, lush vineyards, pine forests and cobblestoned cities with skylines dominated by towering churches and ancient towers. It isn't surprising that it is one of the most popular holiday destinations in Europe. What it isn't known for however, is being a hotspot for LGBTQ+ activity.
With regards to gay rights, it has been a rocky road for Croatia. Just like in a lot of conservative majority destinations, it has often been two steps forward, one step back for the country's progression towards equality. Same-sex activity finally became legal in 1977, but later in the nineties – after the Croatia Civil War – a resurgence of conservative values led to returning discrimination against the gay community. However, things have come a long way since then. Despite same-sex marriage being banned constitutionally in 2013, now LGBTQ+ couples enjoy the same rights as their straight married counterparts – if not in name – and anti-discrimination laws have been put firmly in place to protect the community.
Sadly, homophobia and discrimination against the LGBTQ+ community remain common – even with the law on side – but a younger generation are showing more tolerant views. As such, little pockets of gayness are slowly becoming more visible within Croatia. No more so than in Zagreb, Dubrovnik and Hvar – making them ideal holiday locations for the LGBTQ+ tourist.
Here is a guide to getting the most out of any trip to the gay-friendly threesome of Croatia.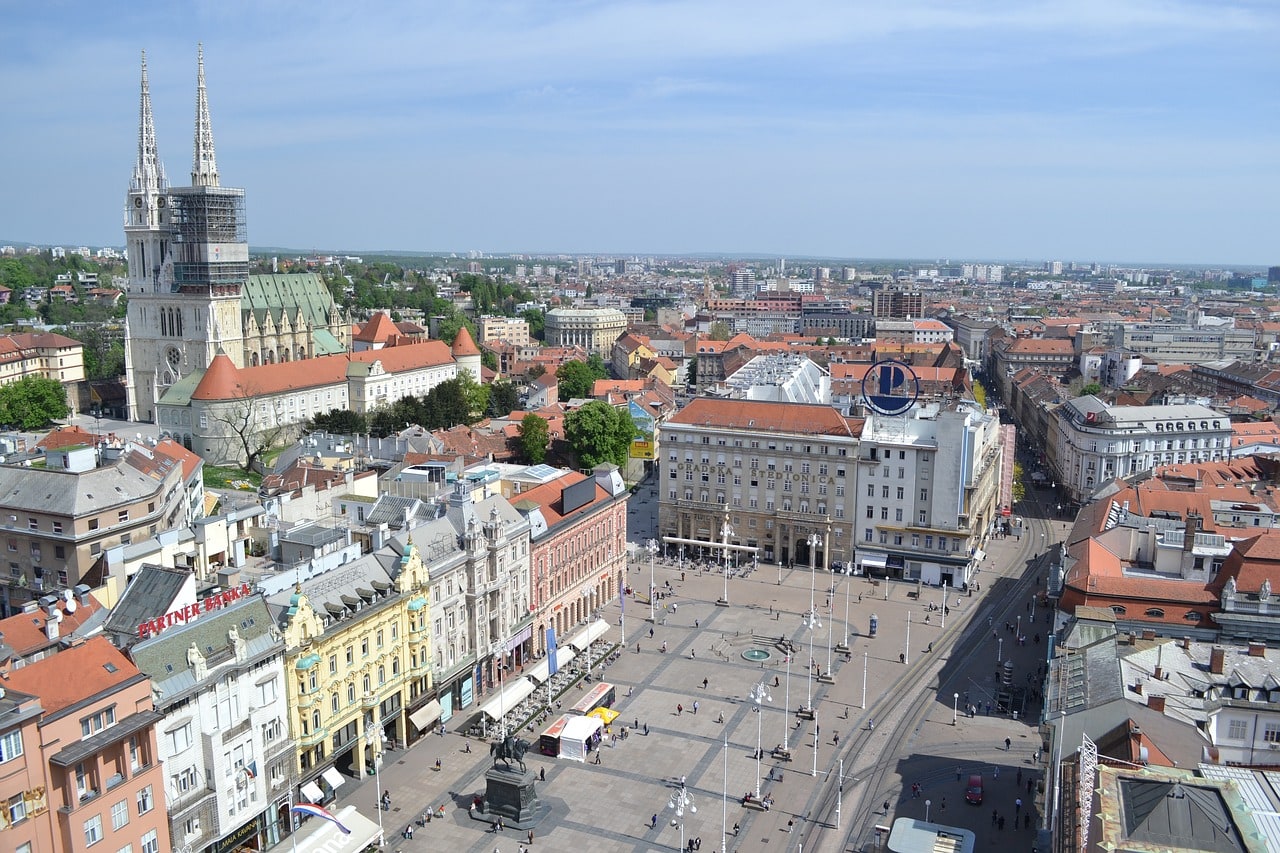 Zagreb
Zagreb is both the capital of Croatia and its largest city. Being inland to the North-west of the country, it may not have the stunning beaches of the coastline – and indeed is not what most people picture when they think of Croatia – but it is a beautiful city in its own right. The European capital is home to immense gothic churches, impressive 18th century Austro-Hungarian architecture, an eclectic range of museums, expansive parks, a historic maze of an old town and high-class restaurants serving perhaps the best food in Croatia.
Just as with most capital cities worldwide, it is the most liberal part of the country and is where the Croatian gays have flocked to build themselves a scene, albeit a small one. As such, in Zagreb, it is highly unlikely you will experience any harassment for your sexuality leaving you to free to explore the city in peace. There's a lot to see in Zagreb. like visiting the twin-spired cathedral and St. Mark's Church with its garishly coloured tiled roof, eating in the bustling Dolac Market and visiting such eccentric oddities as the Museum of Broken Relationships – a heart-warming collection of objects left over from messy breakups.   
The nightlife is lively and there are numerous either openly gay bars or gay-friendly venues within the old town of Zagreb. The best of the bunch being HotPot, Pink Flamingo Bar and Dezman mini bar. As for those preferring to do their no-strings-attached prowling without the aid of apps, there is a cruising bar, Denis Club, or the Sauna Centar Zagreb. Both located in the heart of Zagreb and both bringing in hot guys on a Saturday night. Zagreb even hosts its own Pride in June every year.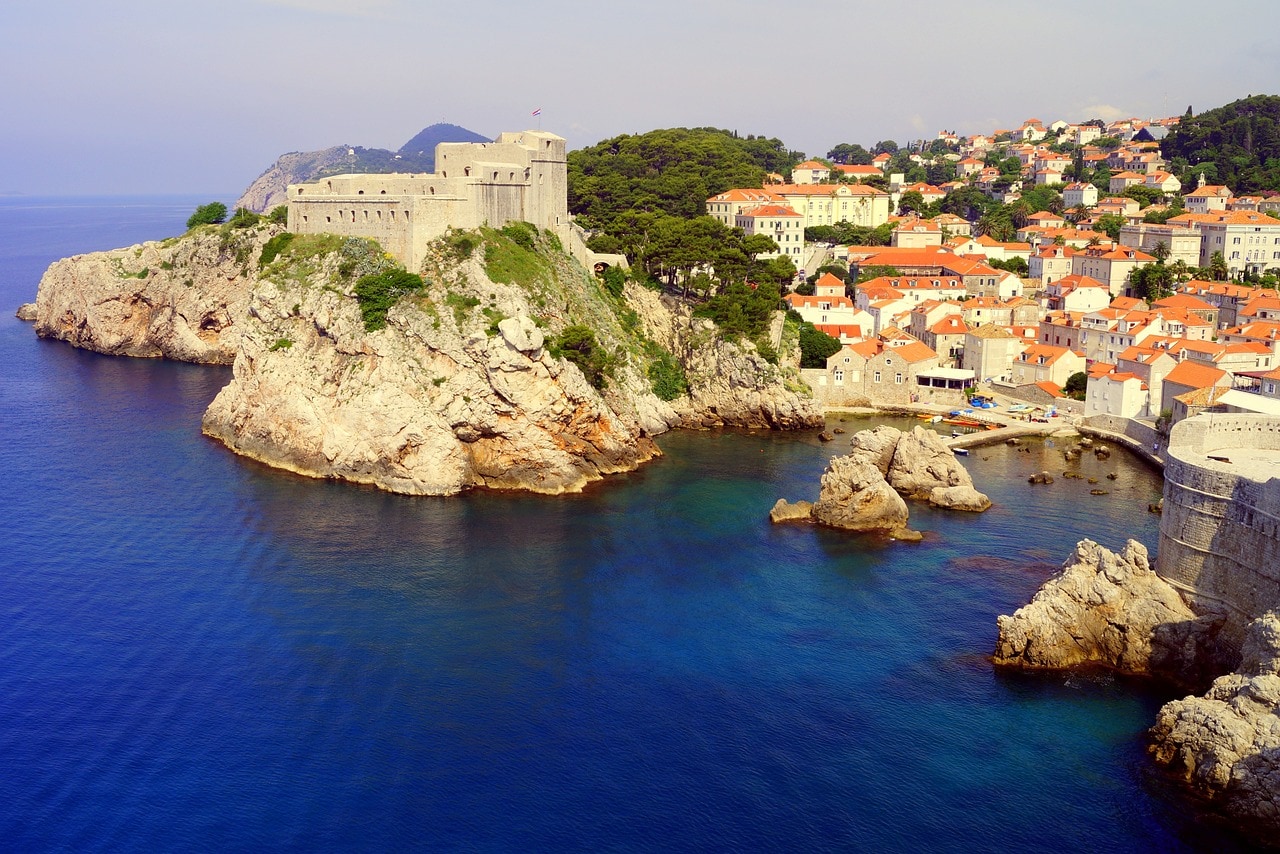 Dubrovnik
On Croatia's south-western coast, the coastal town of Dubrovnik is perhaps more what people have in mind when they think of Croatia. George Bernard Shaw once said, 'Those who seek paradise on Earth should come to Dubrovnik and find it'. A rather poetic way of saying, it's gorgeous. Dubrovnik is a coastal town filled with historical buildings complimented by beaches running along its side with glistening azure blue waters. The main sights to see are Lokrum Island (also the location of a gay nudist beach), Mincenta Tower, the Cathedral and Banje Beach. Not to mention Dubrovnik is famous for being the location of several scenes from Game of Thrones – for the gay geek tourist.
Dubrovnik is considered the most gay-friendly city in Croatia, despite not having much of a gay scene itself. That said, public displays of affection are frowned upon because it is an unfortunate truth that some of Croatia's more conservative elements remain here. This creates an odd contradiction as LGBTQ+ tourists flock to Dubrovnik – gay cruises dock here – and attitudes slowly shift.
A big sign of that change can be seen in that in 2022 Dubrovnik opened its first dedicated gay bar, Milk. As such locals and tourists alike gather there at weekends to enjoy an extensive cocktail list and drag shows in this quirky looking bar in the old town. There are also a number of gay-friendly cafes and bars such as popular hangout, The Troubadour Jazz Café, near the cathedral.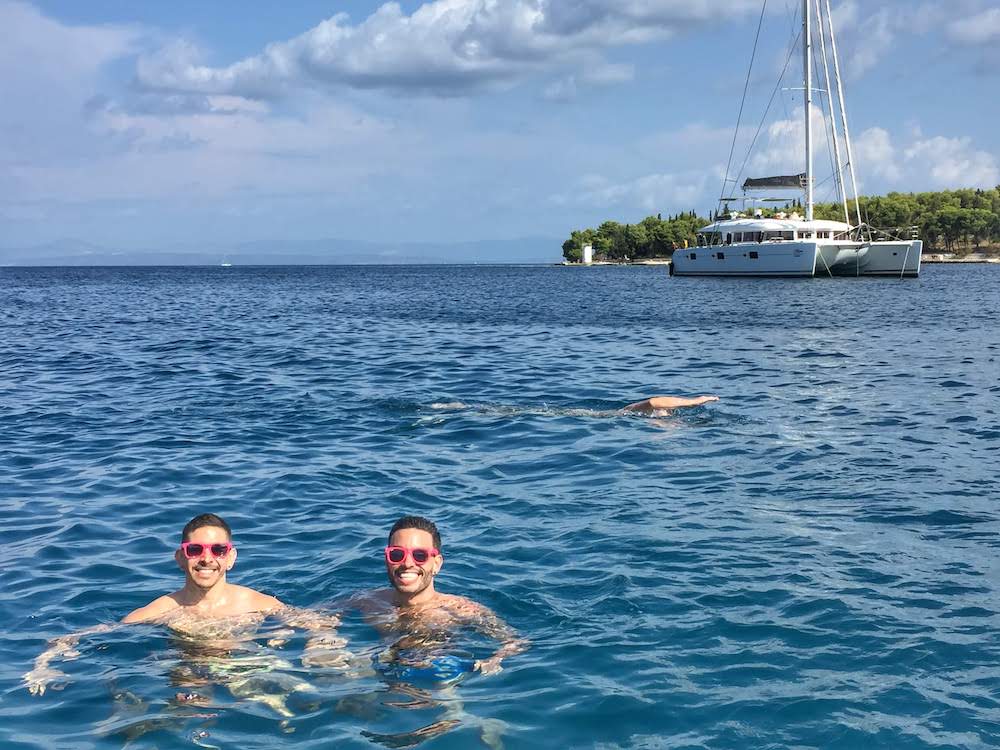 Hvar
From Dubrovnik to Hvar, hop on a ferry for the most famous of Croatia's islands. Hvar has a reputation for being the playground of the rich- although, you don't necessarily have to be rich to play there and Hvar is very welcoming to the gay community as a whole: it was, in fact, the first Croatian island to be labelled gay-friendly.
There are no gay locales per se, but Hvar is a party island of trendy bars and beach parties, where sexuality is the last thing anyone cares about.  By night everything revolves around Bonji beach. There you´ll find all the best bars – replete with four poster beds to sip your cocktails on and – by night – all the best clubs hosting the cream of the crop of international DJs.
Other sights worth waking on a hangover to see are the old town – which is pleasantly sheltered from the sun by encircling stone walls – and Spanjola fortress with a break-taking view across the island.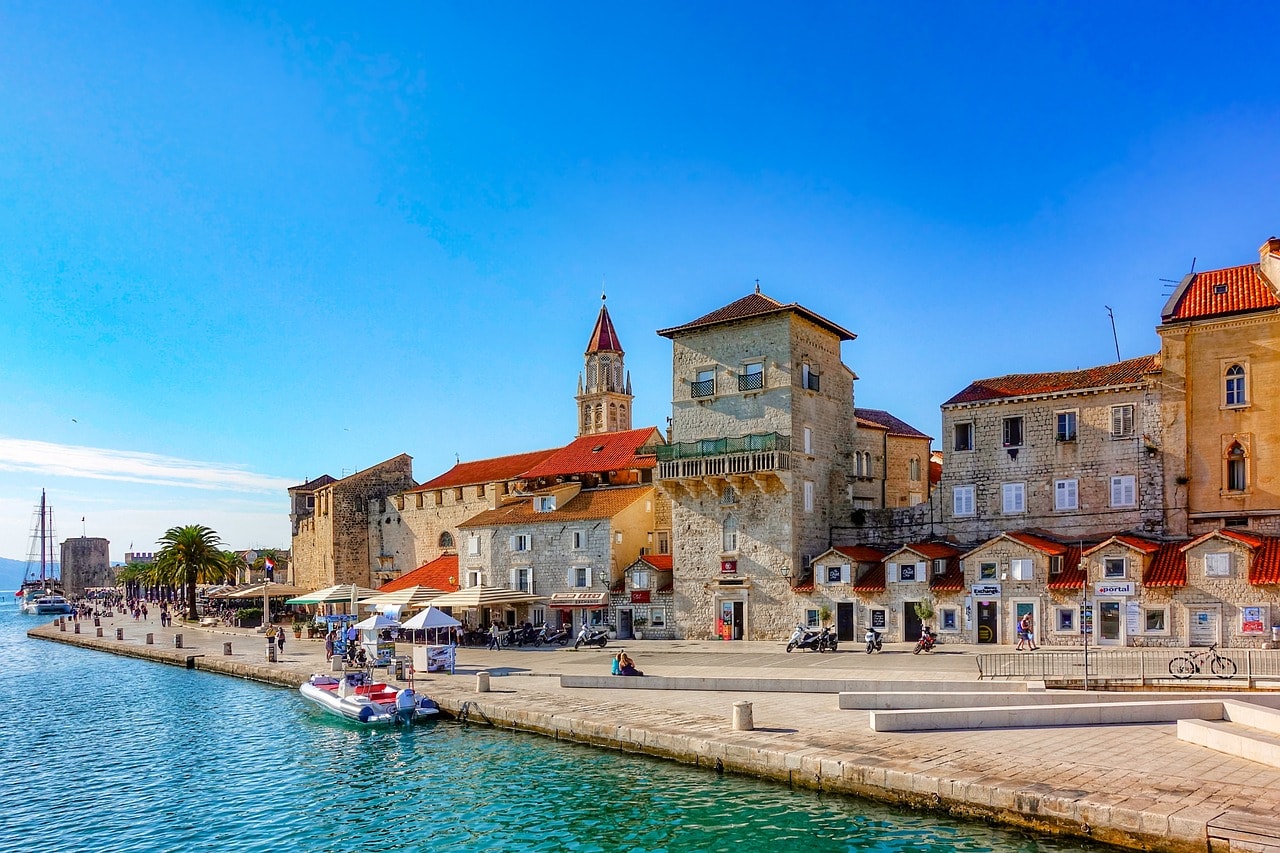 As the wheels of progression grind inevitably forward, other Croatian destinations like Split and Rijeka start to emerge as welcoming destinations for the LGBTQ+ community, but still have some way to go to be called truly "gay-friendly". However, it seems that Croatia is gradually winning the battle for equality against its conservative nature, albeit slowly. It is heartening to know that it is clearly only a question of time before Croatia's attitude to the LGBTQ+ community becomes just as laid back as the country is effortlessly beautiful.