Never mind Pedro Pascal, México is the original Papi!
Well, the daddy country of adventures at least.  Mexico is where ancient Mayan ruins meet vibrant modern cities. Where stunning rainforests and hidden underground lakes meet luxury beach resorts and perfect beaches full of water sports enthusiasts. It is truly a country of variety, just ripe for exploration.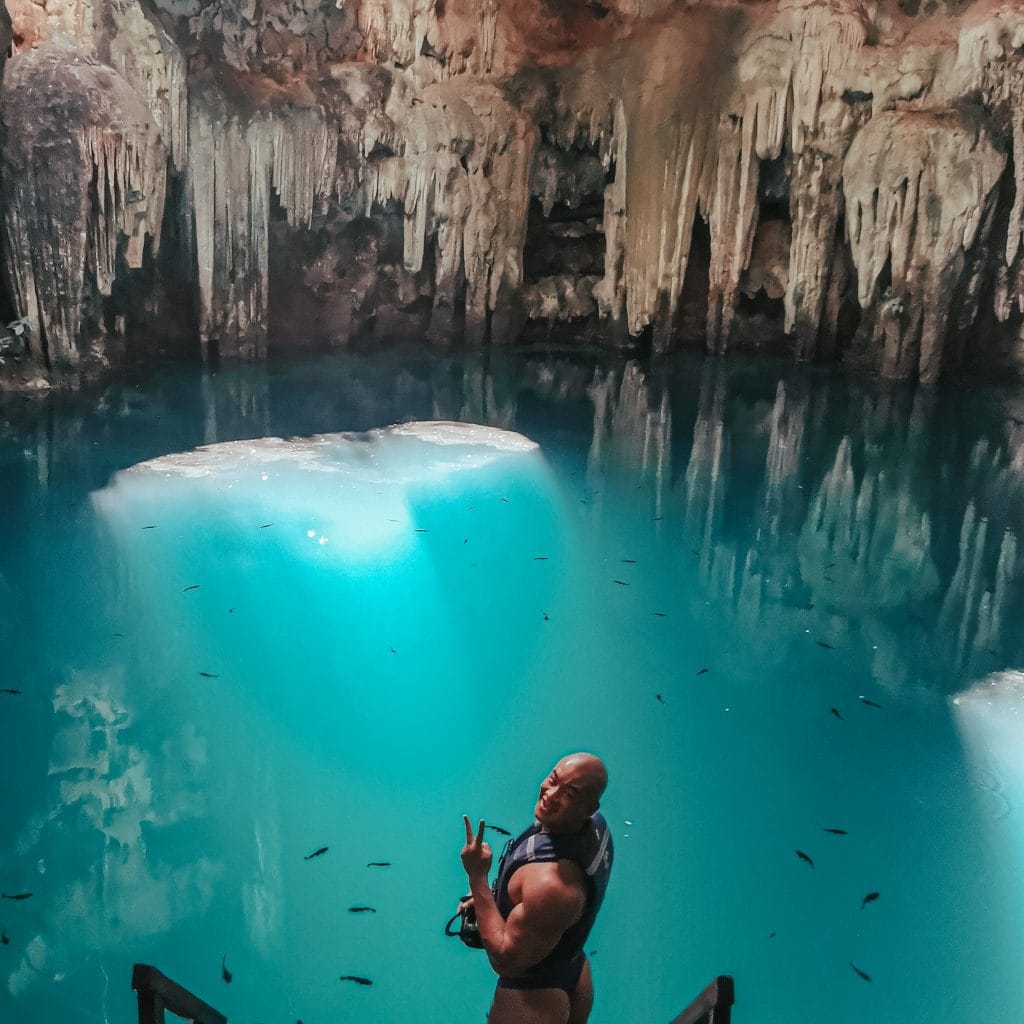 The oft neglected state of Yucatan is Mexico at its finest. It is rich in culture while being stock full of sassy new things to do and exciting outdoor adventures to be had. Yucatan is usually overlooked in favor of the neighboring region of Quintana Roo – which houses the more obvious holiday destinations of Tulum, Cancun and Playa del Carmen – largely because it is on the same peninsula. There are advantages to this oversight: like being away from an overwhelming number of tourists.
Yucatan is renowned for being exceptionally LGBTQ+ friendly, especially its capital Merida – which is starting to rival even Puerto Vallarta with its nightlife. The region is also so romantically beautiful that it won the Travvy Awards for being the best wedding destination in the world.  There's a lot to see and do – if you're looking for a friendly guide then Merida Gay Tours are an LGBTQ+ travel company that can point you in the right direction –  but here are a few of our favorite picks that will leave you wanting to delve deeper into this exciting state of Mexico.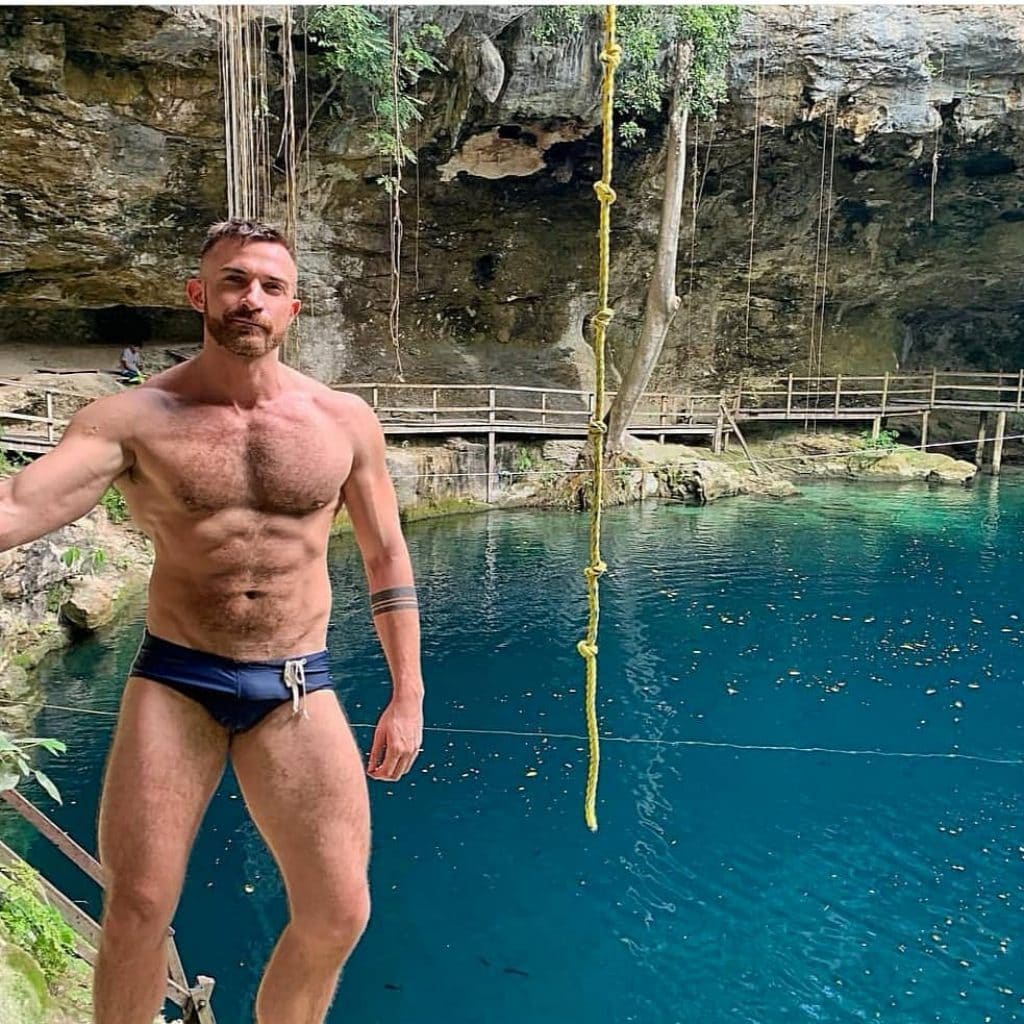 Discover the Cenotes – Mexico's Iconic Natural Wonders 
There is little more recognizable as Mexican – or as Instagramable – than Mexico's famous cenotes. These water-filled sinkholes are formed from ancient caves that have collapsed in on themselves – allegedly due to the meteorite that wiped out the dinosaurs – to make heavenly beautiful underground lakes, just perfect for a refreshing swim away from the Mexican heat. Yucatan has over 2,000 of them, including some of the very best in the country.
One such hidden gem is Tsukan – found not far from Chichen Itza (more on that later). It is a pleasant walk past Casita Maya – a traditional Mayan house-  then through an exotic plant filled park to reach the cave entrance. Inside you'll find 50 ft deep azure blue waters filled with colorful fish in the waters and birds swooping around the cave above you.
Conversely, Suytun is a busier cenote and easier to reach – being in the center of Valladolid town and accessed through a restaurant! It has a semi-open ceiling but its most notable – and photograph friendly – feature is the rocky outcropping reaching out to the cenote's center terminating in its trademark circular platform to dive into the cenote's perfect waters from.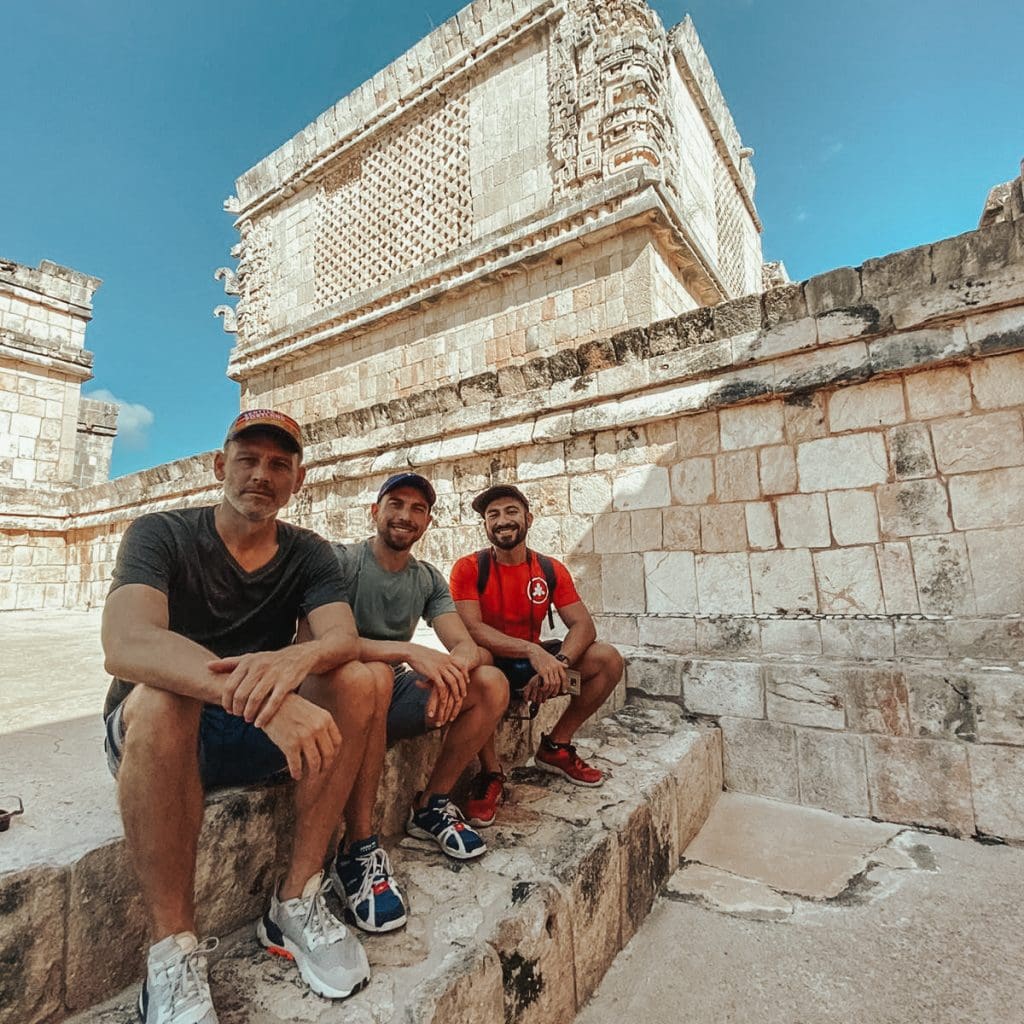 Delve into the Past at The Mayan Ruins
Yucatan is home to eighteen Mayan archaeological sites and has thus earned the moniker as ´the gateway to the Mayan world'. It is here you'll find the legendary Chichen Itza – which is effectively Mexico's answer to the pyramids of Giza and a new seventh wonder of the world. The Mayan city was said to be one of the largest made and one of the mythical great cities from Mesoamerican literature. As well as taking in the majesty of the iconic central pyramid, it is worth exploring the other buildings – which are said to be built in conjunction with the stars themselves – and uncover the many secrets hidden within the ruins.
Chichen Itza, however, does not stand alone and another – less touristy – favorite within the state is Uxmal. These ruins are a world heritage site containing their own share of intriguing buildings such as "El Palacio del Gobernador", which is considered to be one of the most beautiful examples of Mayan architecture and of all Mesoamerica. Close to Uxmal's center is one of the few pyramids in Mexico that have an oval base and is representative of the somewhat kooky legend about a dwarf who was born from an egg and built the whole city in a night.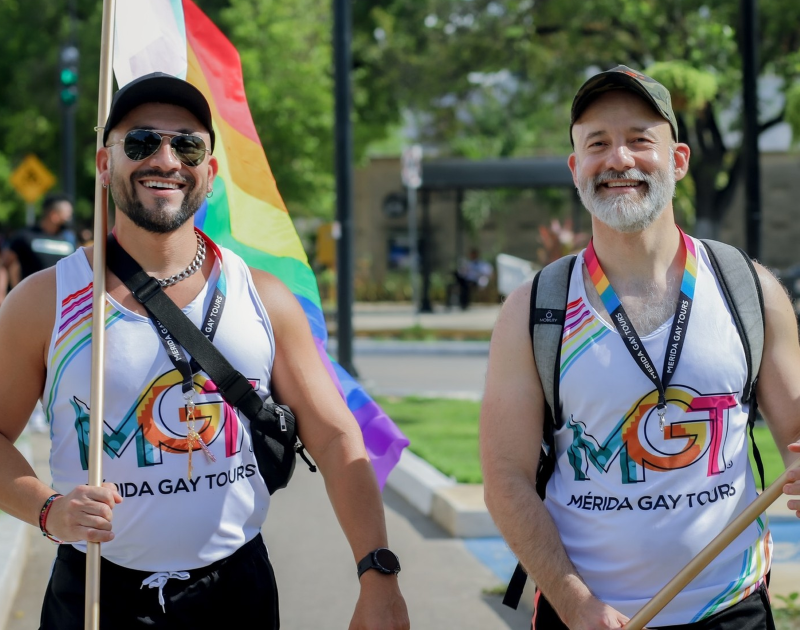 Enjoy the Present in the Capital City of Merida
Yutacan's capital city is an ideal base to launch exploration missions into the region, but also has a forthright personality in its own right. The city is where Mayan culture mixes with Mexican culture most evidently. The city was built in 1542 on the ancient Mayan city of T'ho and evidence of this can be seen in the buildings scattered around the city that stand out amongst the colonial architecture that are combined with a more modern French style. Areas such as Barrio de La Mejorada (the old town) and Barrio de San Sebastian house historical buildings to gawk at, while the center has a more metropolitan feel to it full of engaging museums like the avant-garde Great Museum of the Mayan World. It's also a damn good place to eat with over 280 restaurants ranging from traditional cuisine made using ancient Mayan techniques to high cuisine restaurants with mind blowing views over the city.
The nightlife in Merida is lively for a small city and there are gay bars, clubs and "cantinas" all around the city. The most popular bars being Dix, Jorges Imperial and Papis, which all fill during the weekends with a healthy mix of hot locals and tourists. Merida also has the biggest Gay Pride in in the southeast of Mexico every June/August with around twenty thousand in attendance last year.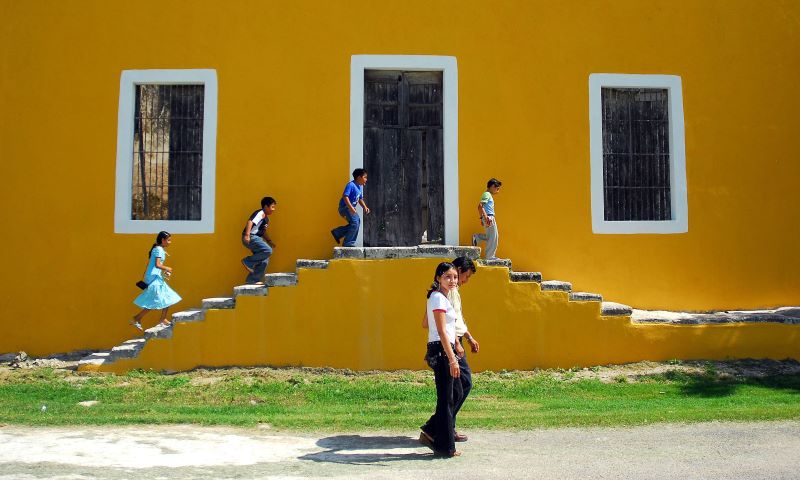 Add A Little Color to Your Life at The Magic Towns
Besides the capital, Yucatan has other culturally diverse cities and towns well worth a visit, including two of the best of Mexico's "Magic Towns", Izamal and Valladolid. The former is a sight like no other as its historical buildings and houses are painted a striking yellow and white. Take a horse drawn carriage along its cobblestone streets and absorb the mysticism created from the colonial and Mayan architecture painted to create something quite unique
Valladolid is the second of Yucatan's magic cities and also pleasant on the eyes.  Lovingly referred to as 'The Capital of the Mayan Orient` it is a wonderful place to get some quiet time, traverse its streets and get a taste of Yucatan's culture – literally actually, as it's an ideal place to try authentic cuisine of the region. Most notable is the famous sausage of Valladolid.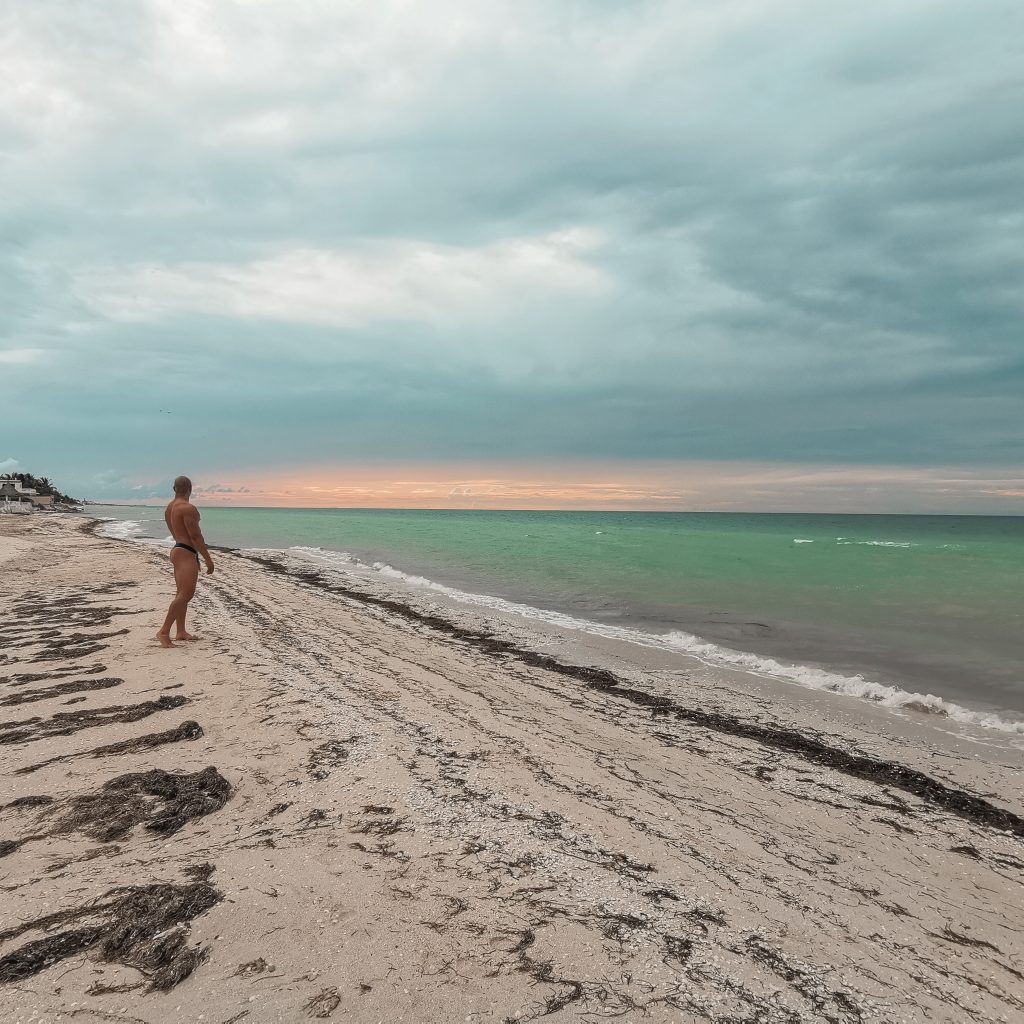 Be a Big Fish in A Big Pond at Yucatan's Beaches, Rivers, Reefs and Lakes
It should come as no surprise that Yucatan has its fair share of pristine white beaches to take in some Mexican sunshine while enjoying the beautiful views of the surroundings and hot guys that inhabit it. Celestun, El Cuyo, El Palmar, Sisal and Progreso to name but a few. They're also popular places to get wet and wild while trying out some water sports like kitesurfing– especially in Sisal.
The region has a stunning natural reef park, Arrecife Alacranes, which is actually a collection of five islands. It is the largest coral structure in the Gulf of Mexico and is so unspoiled in its beauty largely due to only being reachable by boat. Finally, no trip to Yucatan is complete without a trip to the oddity that is Las Coloradas – a group of rosy pink saltwater lakes whose strange pigment is due to the reaction of a microorganism in the water to the salt within. Just one of many wonders waiting to be uncovered in the enthralling and exciting state of Yucatan.
Click here to learn more about the state of Yucatan and all the amazing things to do. You can also visit Merida Gay Tours for assistance in planning a trip.
Image credits: Yucatan's Ministry of Tourism (SEFOTUR) and Merida Gay Tours.