In Spain there's a rather quirky little verb "trasnochar", which loosely translates to 'party through the night'. This gives you a good indication of Spain's all-in attitude to nightlife. Drinking with your friends on a sunny terrace, or a charismatic lively bar, is inherent to Spanish culture and naturally Spain's capital city is the best place to dive headfirst – or any other body part first – in. No more so than in Madrid's gay neighborhood of Chueca, where you are never at a loss to find a place to have a drink with a myriad of different gay bars to choose between all through the week – especially on the weekend.
Each bar has its own distinct character, so here are ten of the crème-de-la-crop to visit on any alcohol fuelled visit to Chueca – either as the main event, part of a bar crawl or a precursor to a wild night doomed to conclude with a drunken 7am club exit.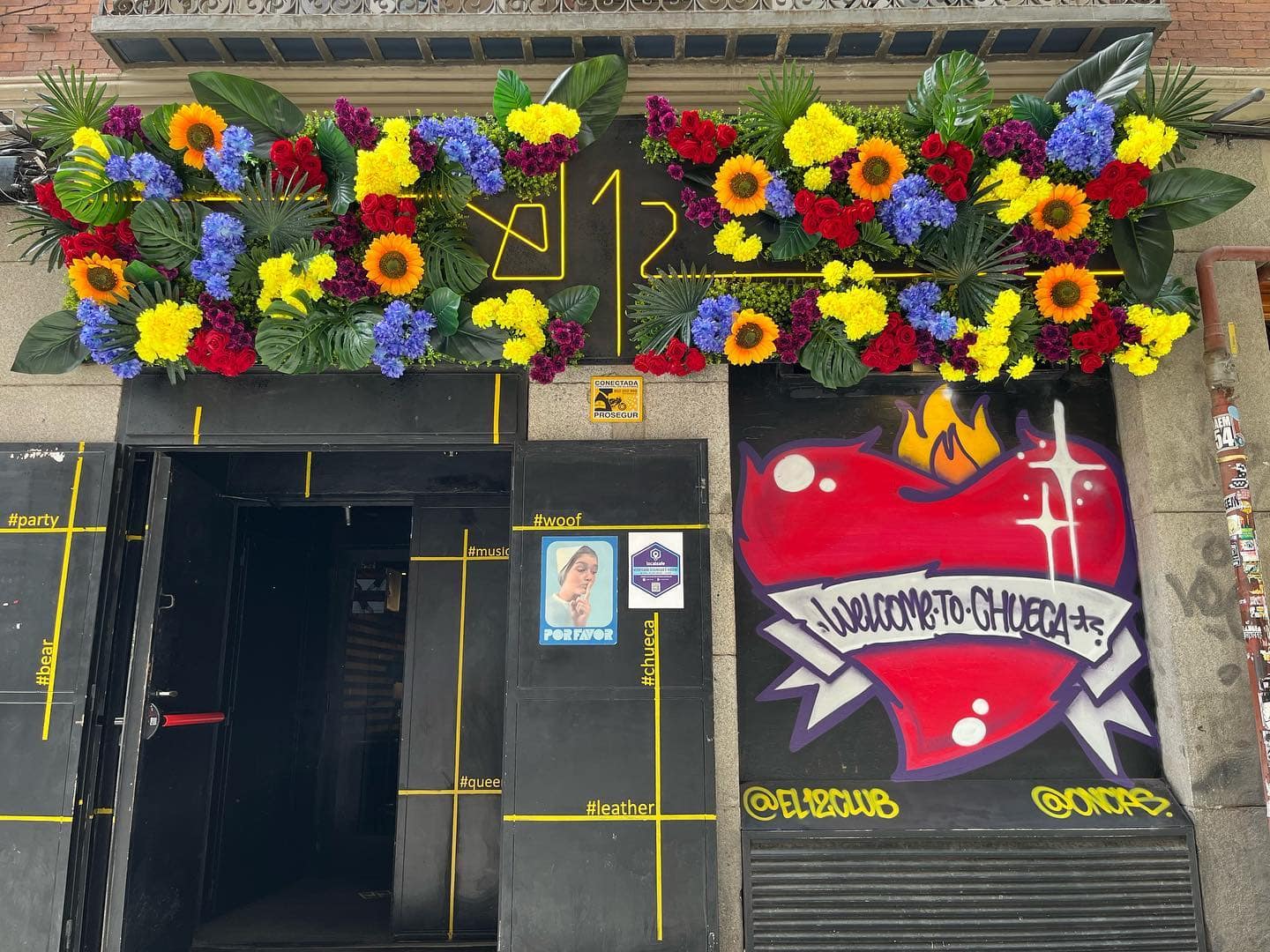 El 12
If there is a bar that most epitomizes the spirit of Chueca, El 12 is it. Part bar, part club it is one of the most popular bars in Chueca. You can find all types of LGTBQ+ people here, from bears to twinks to muscle bunnies. It plays with a bit of everything from drag shows to iconic local DJs. There are either comfy couches to take in the atmosphere at the front, or a small but lively dance floor at the back – each with their own bar. Open till 3am, on weekdays it is THE place to be – check out Thursday nights especially for a palpable Chueca style atmosphere. At the weekends it gets busy enough to warrant a queue outside and is a great pre-club location to meet fun focused guys. There's even a quaint darkroom discreetly tucked behind the toilets downstairs, to take any new found friends you might make upstairs.
D´Mystic
This pleasant lounge bar just off the main plaza is as cozy as it gets in Chueca. You'll find plenty of sitting room – included cushioned seats by the windows at the back. D´Mystic is perfect for groups who want to just hang out, sip cocktails, check out hot guys and enjoy some quality conversation without having to shout over loud music.  That's not to say it isn't lively and especially during the weekends it fills with a mixed crowd enjoying some pre-drinks.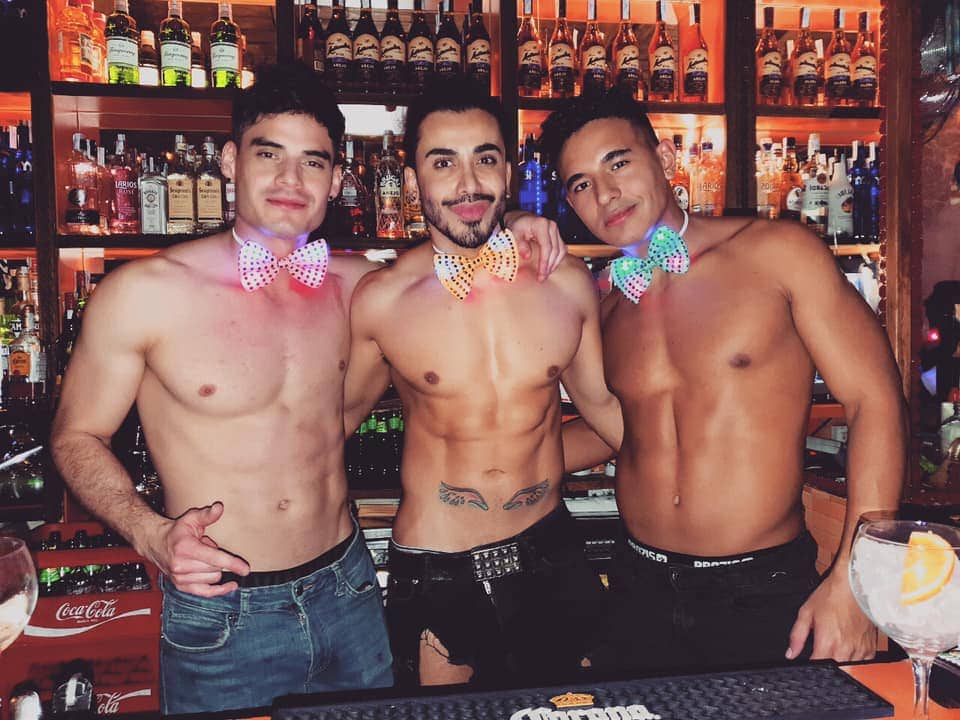 La Kama (Café and Bar)
La Kama is actually two venues: both of which ramp up the gayness a notch as evidenced in the undeniably buff – sometimes topless – barmen and the bar's cool jungle-like decor. The café has two floors, plenty of sitting room, sells food during the day and has an extensive cocktail list. It also has outdoor seating and a balcony to enjoy the passing hotties that inhabit Chueca. La Kama Bar on the other hand is more rambunctious and plays loud music perfect to get in the mood for a complete night out. There isn't a dancefloor per se, but this does nothing to stop people dancing and it's one of the best places to make the kind of friends who are likely to show you which clubs to go on to later in the night.
Bulldog
There are a fair few bear bars in Chueca, but Bulldog is one – if not THE – best. If you had any doubt about the intended clientele, the toy bears dressed in fetish gear – taking part in an array of salacious acts – that hang from the ceiling and are displayed on shelves around the walls should dispel them. This bar draws in bears and older guys looking to drink, flirt and just have a good time. There isn't a lot of sitting room, but that's not what Bulldog is about. It's about rubbing shoulders with like minded bearded men, whilst Eurovision songs blast out the speakers around them. Both the bar staff and clientele are extremely welcoming to visitors, and anyone is welcome – bears and all.  
Gris
Gris isn't specifically a gay bar, but it is iconic, and this draws in a predominately gay crowd looking for something a bit different. The vibe is 80s, so you can expect to hear Depeche Mode and Fleetwood Mac playing both on the screen behind the bar and throughout the venue. Moody blue lightning adds to the atmosphere upstairs and downstairs there's a hangout area with table football to add to the fun. They often have 2-1 drinks offers and during the weekends they occasionally have local DJs playing 80s classics to dance to on their modest dancefloor.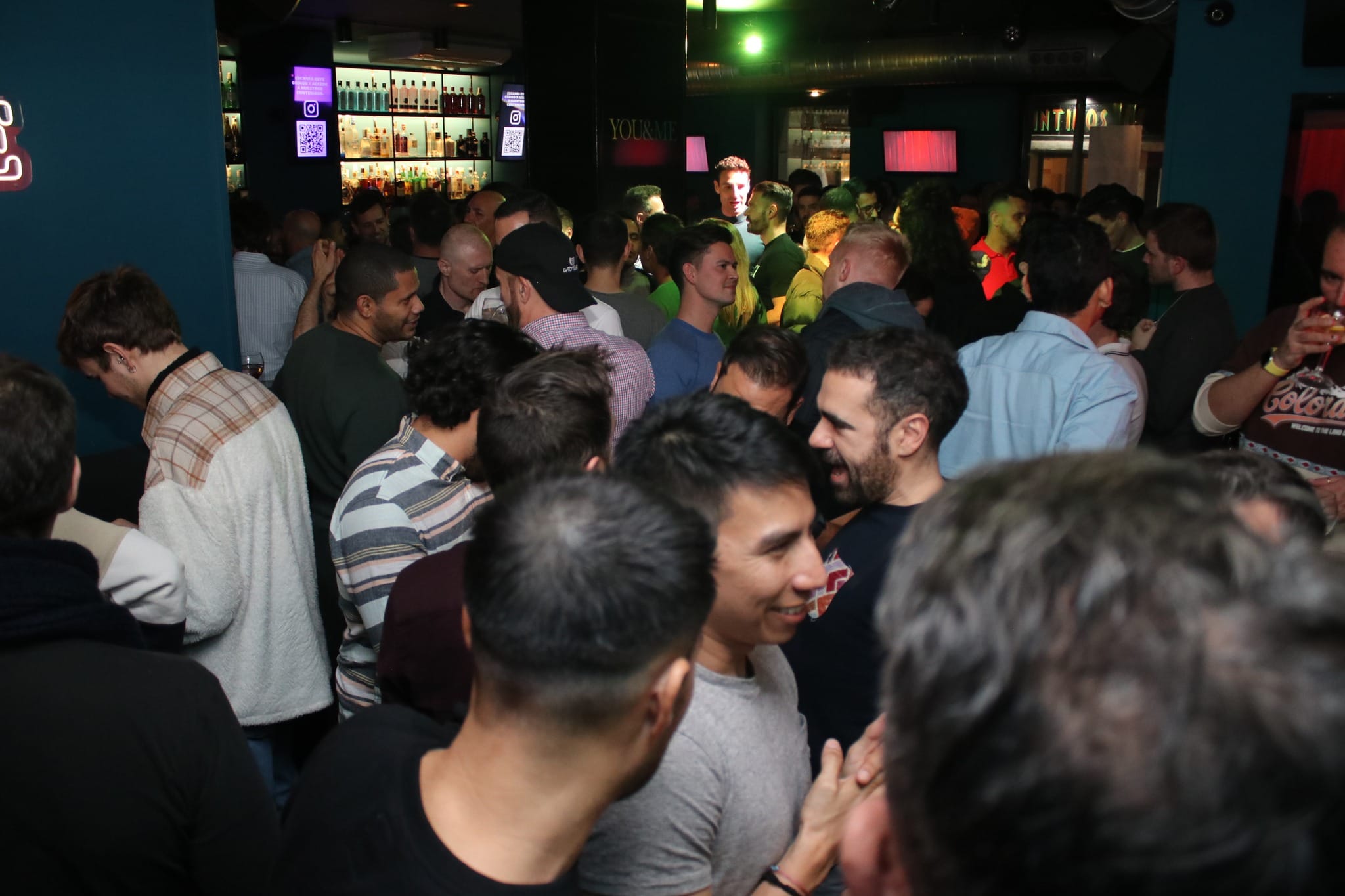 You & Me
If you're looking for a classier ambience, then You & Me is the bar for you. The men here are impeccably dressed, and it is especially popular with good-looking Latin American men. The music matches the clientele, so you can expect Reggaeton and Bachata along with more classic pop hits. The whole bar is effectively a dancefloor, and it fills during the weekends with an entrance fee that includes a drink.
Black and White
One of the oldest gay bars in Madrid – open since the 80s – and thus it is a popular classic drinking hole for both locals and visitors. Here you'll find a good mixture of ages and types of LGBTQ+ clientele. Upstairs at the bar is the main gathering point with drag shows taking part on a small stage, whereas downstairs is a dancefloor playing predominantly Spanish pop music. Just be sure to watch for the rent boys, as you'll find a lot of twinks here looking to charge you to take them home.
LL Bar
Here the drag shows are the main attraction. The show kicks off each night between 11:30 and midnight but arriving earlier secures you a drink special. The shows are intimate and as a foreigner you are almost guaranteed to be playfully heckled by the Spanish and Latin American drag queens performing. After the performances finish the place tends to empty, but it is a wonderful place to start the night if you like drag and don't mind being part of the show yourself.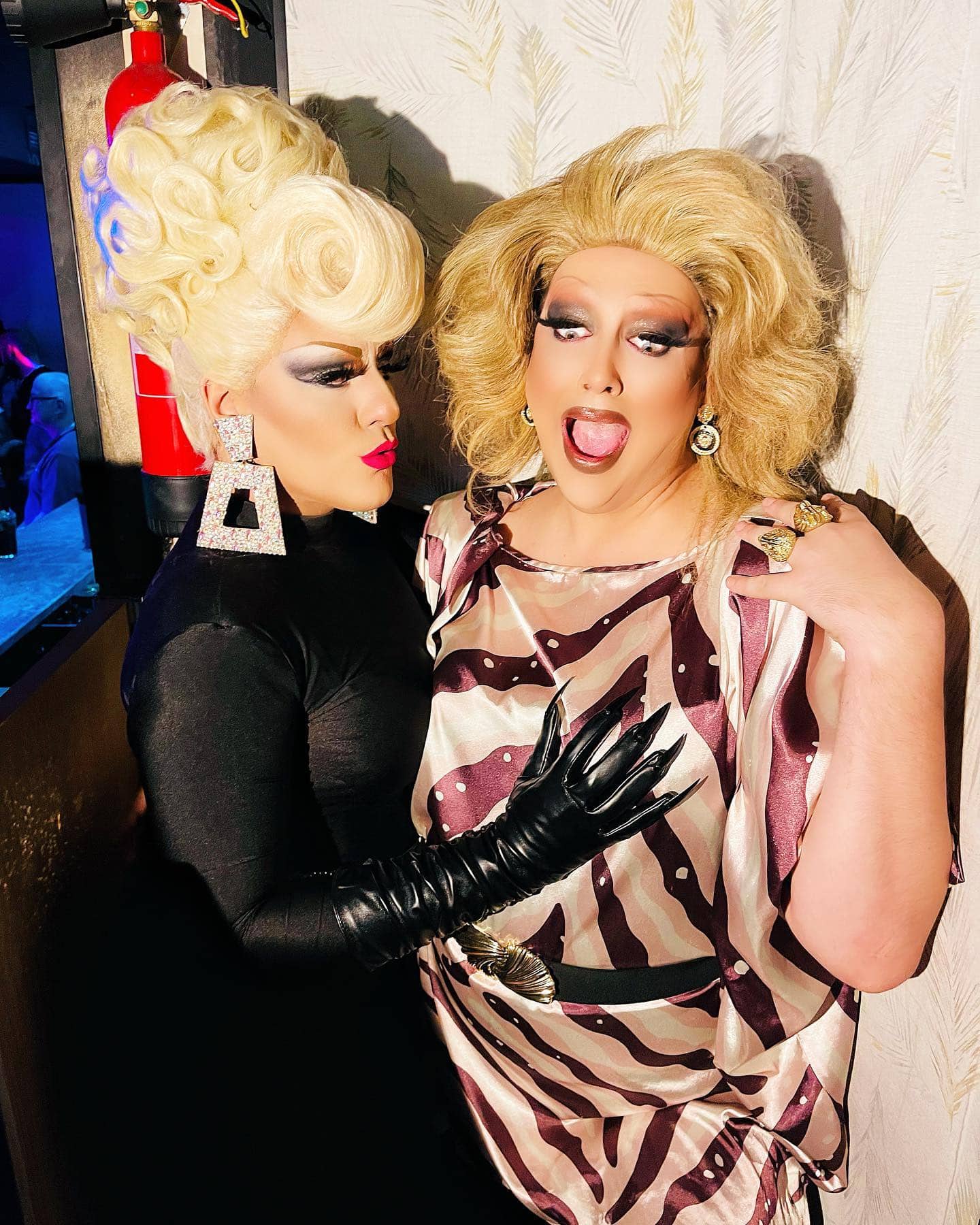 Barbanarama
Besides having the coolest name in Chueca, this bar is the place if you like twinks and pure unapologetic cheese. It takes a RuPaul Drag Race theme and runs with it because as well as having cardboard cutouts of the most famous drag queens on its walls, it also has regular showings of the popular show on its screens. These showings get packed, but the atmosphere rivals that of any football game – with the crowd cheering and booing the queens  as they battle it out during lip syncs. On a regular night Barbanarama is just plain old gay fun, drawing a younger crowd looking to get a few drinks in them before moving on to a club.
Rik's
Are you in Chueca, it's 1 am and you don't want to go clubbing but want to go dancing till 4am? Then Rik's is your best bet. It's big enough to dance the line between bar and club, having a large enough dancefloor to enjoy the mix of pop hits played by its host DJs most nights of the week. The popular bar is designed and inspired by Casablanca giving it a chic look, but it is far from pretentious. Rik's is also where men of all ages hang out and the generations bond over a mutual love of cheap drinks and cheesy music. Be warned as there is often a one in one out queue if you arrive late and there's a small entrance fee including either two beers or a spirit mixer.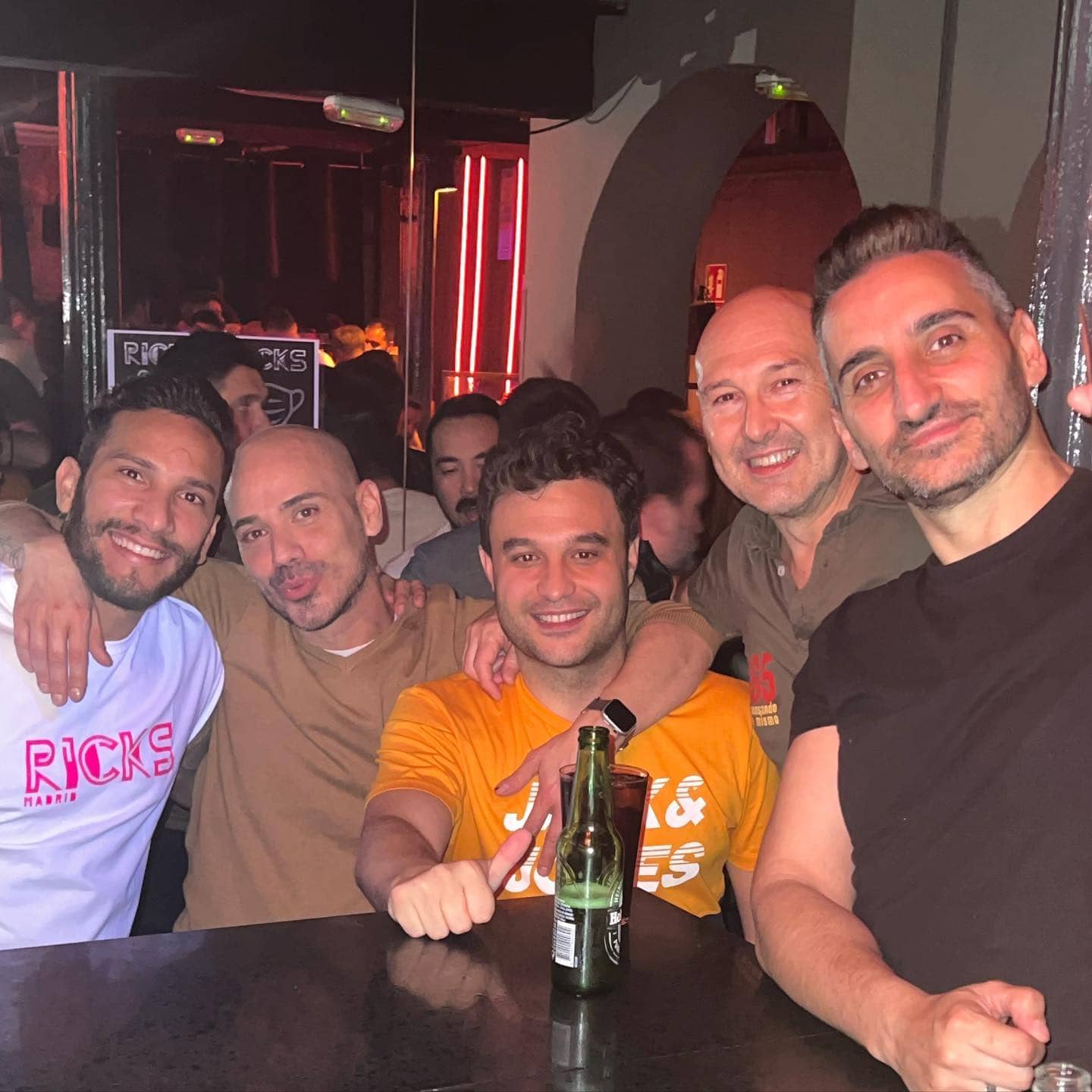 General Advice
Chueca has a lot of bars that didn't make the list but that doesn't mean they aren't worth checking out. A few honorary mentions are Thick, Zarpa, Hot and Bears Bar for the hirsute lovers. Whereas there is Twist and Shout, Why Not and Vuelvete Loco for quirky bars that have a little something different about them. There are of course lots of cruising bars too if you're feeling frisky during the early hours.
In Spain people tend to go out later and places don't tend to fill till around midnight – after all dinner isn't usually concluded till 10pm. The best time to hit the bars is around 11pm to avoid any queues but also prevent being alone in an empty bar. It pays to not assume all the bartenders speak English – although a lot do – so you would be well served to know how to order your favorite drinks in Spanish before hitting Chueca.
On that note, the drinks also tend to be much stronger. Spirits with a mixer are known as "copas" and are the equivalent of a triple in most countries – sometimes even more if you flash the bartender a winning smile. It's not uncommon for drinks such as a gin and tonic to come in glasses the size of a small fishbowl! Just something to bear in mind if you're trying to pace yourself to do a trasnochar in the city that truly never sleeps.