Introducing PRIDE 7, the newest gay brand on the block.
LGBTQ+ owned & operated, PRIDE 7 debuted its store in March 2023, offering stylish garments and accessories for everyone. Designs embody the vibrant colors of all the pride flags representing the community identities of lesbians, transgender, bisexuals, pansexuals, genderfluid and more. The brand's mission is to provide wearables that can be worn on any of the 7 days of the week throughout the year in a variety of settings – even the workplace. With a slogan "Pride Day – Every Day", it becomes apparent why the number "7" is part of the brand name.
These are some of the most recommended products.
Gay Pride Lace-up Shoes
Walk with pride in these stylish white lace-up pride shoes. Featuring a faded gradient pride graphic, the boldness of originality will surely draw attention. What a great way to show off your true colors. Perfect for any casual occasion, these trendy shoes are a must-have for any wardrobe. Besides white, these shoes come in different fun colors and sizes for men and women. Show the world your pride and unique style!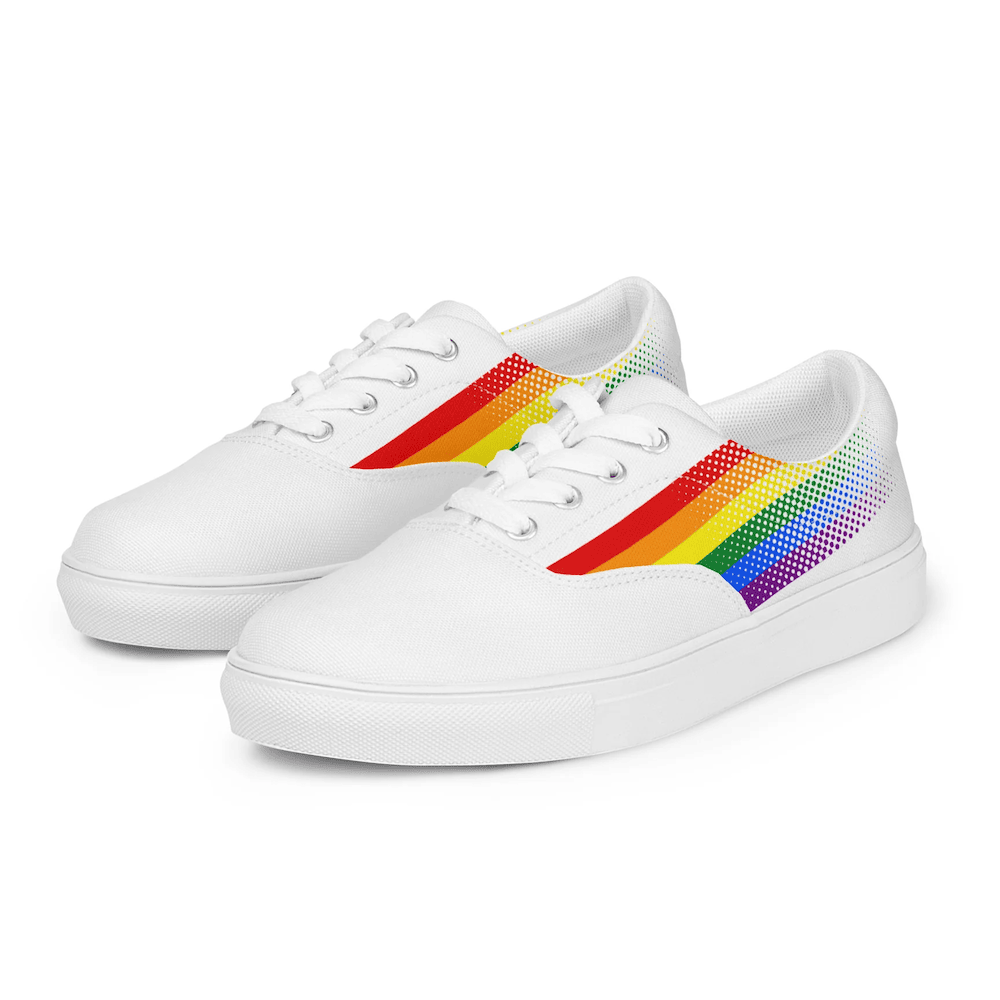 Forever Equality Everyone T-Shirt
By far, one of the most popular items in the inventory. Look and feel great each day with this gay Equality Everyone Forever pride unisex t-shirt. Show your support and love for all gender identities in a comfortable and stylish way. Find the right fit and color for you to make a statement that's sure to start conversations and inspire others.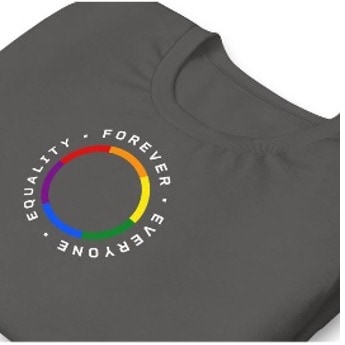 Gay Pride Modern Athletic Shoes
Step out in style with these modern and unique athletic shoes. Featuring a slanted faded pride flag graphic on both sides of each shoe, they are perfect for making a bold statement that's sure to turn heads. Comfort and quality come together, making them the ideal shoes to wear day in and day out. Whether at the gym, on vacation, or a night into town, rock a great look with these super fun shoes!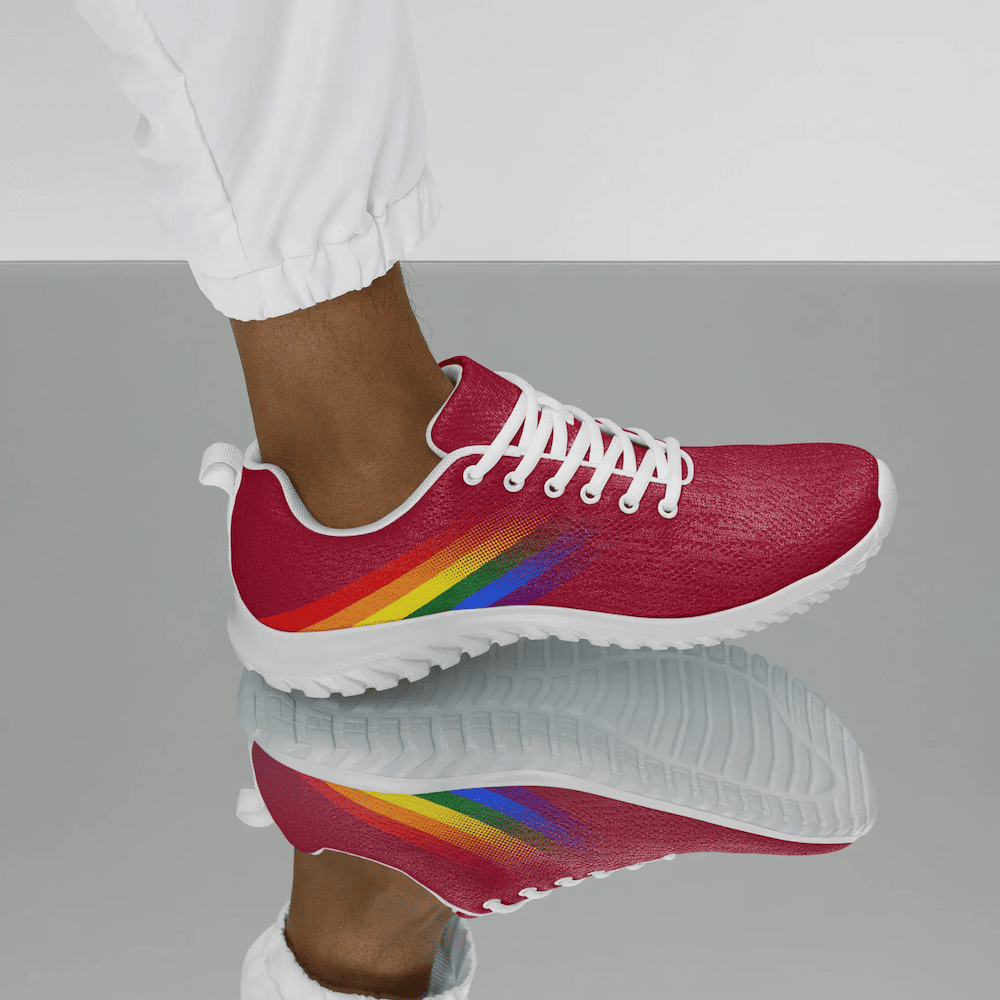 Pride 7 Every Day Hoodie
Rock this stylish gay Pride 7 Every Day unisex hoodie and impress others without ever having to say a word! Featuring a modern classic design, this cool hoodie keeps you warm and cozy wherever you go. Strategically muted colors let you show your pride in style—from a casual day to a fun night out. So have fun, get comfortable, and wear it with pride!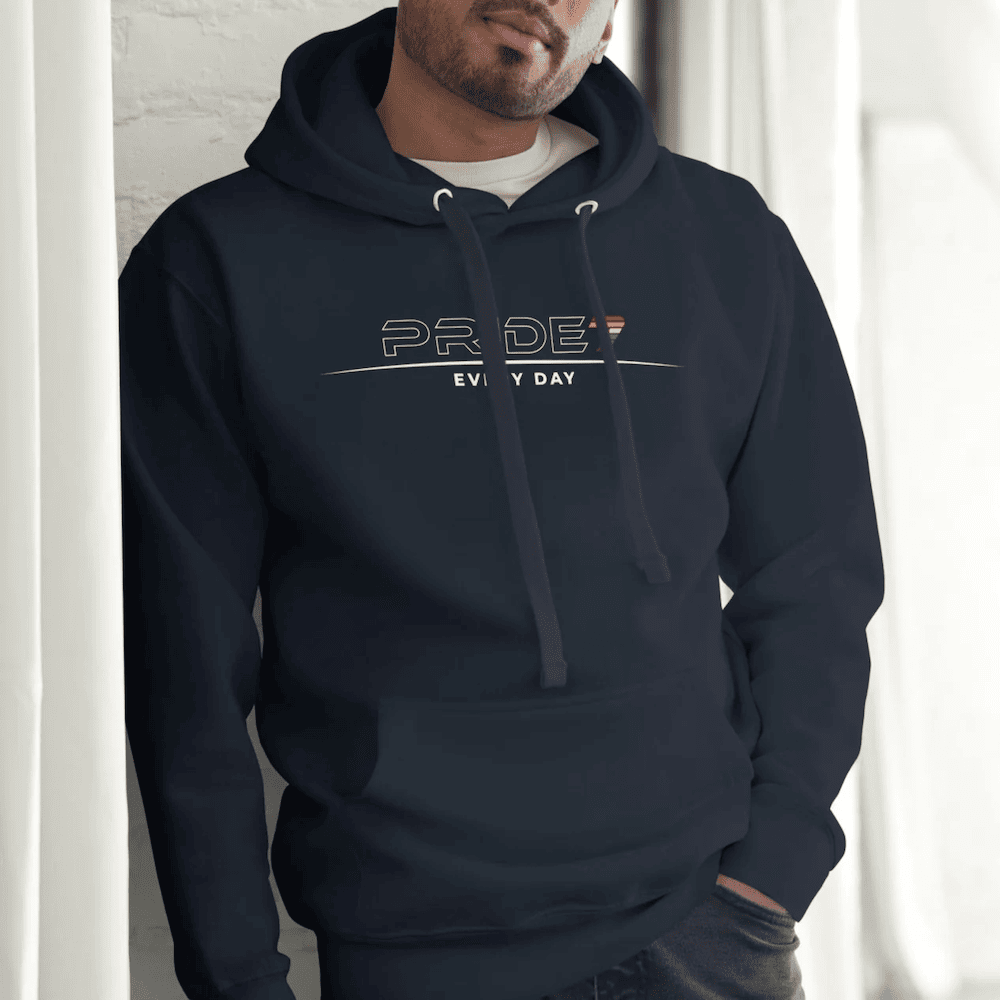 Modern Striped High Top Shoes
Be the envy of the town in these eye-catching modern pride colored high top shoes. Stand out with this rad rainbow striped design – choose from an array of colors to find your style and turn heads. Show the world your unique look when you rock these from your wardrobe. Going for a casual night out or to the office? Let these vibrant shoes elevate your outfit and express your pride. Show off your signature style, make a bold statement and take your style to the next level!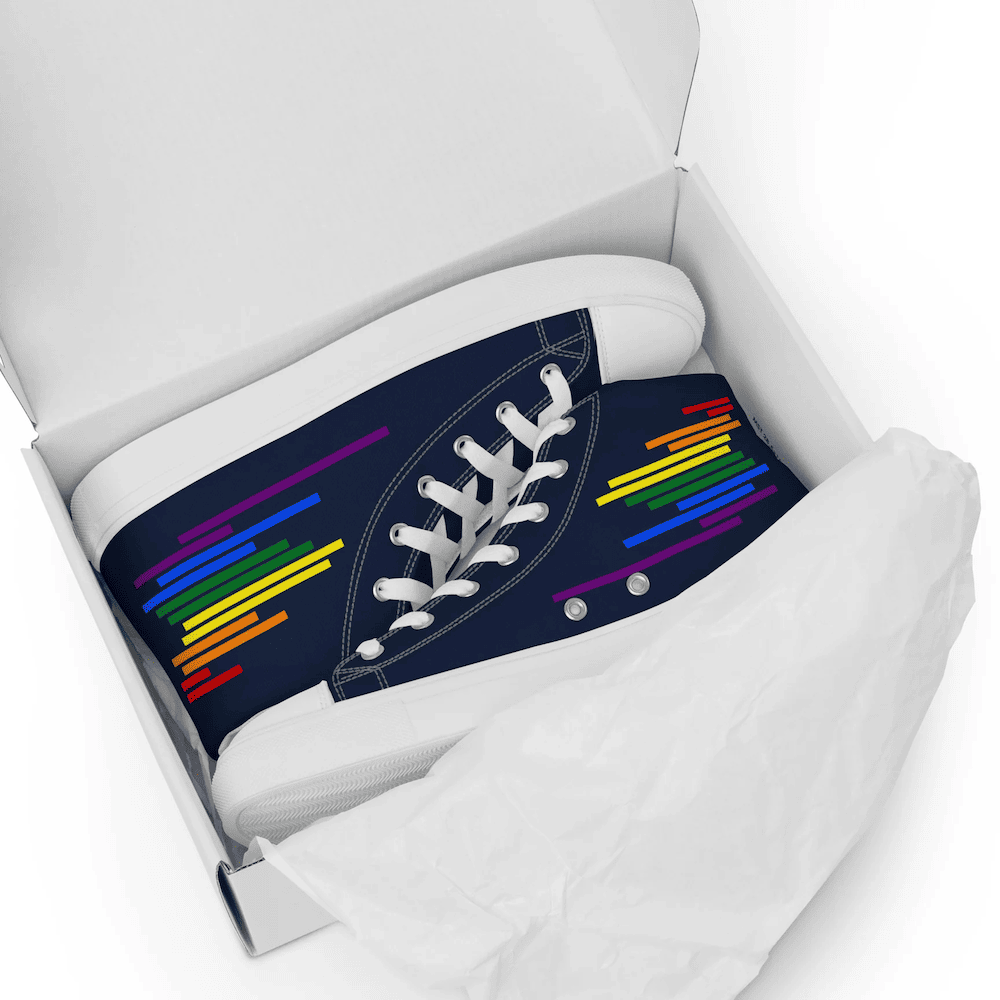 Infinity Symbol T-shirt
With a rainbow-colored infinity symbol, this tee has you styled up while expressing your everyday pride. Show off your pride in a subtle but unmistakable way. Stay comfortable all day long with a lightweight and breathable cotton-blend fabric that won't irritate your skin. This t-shirt is sure to keep you cool and looking sharp – whether you're at home or on the go. Your perfect everyday wardrobe piece awaits!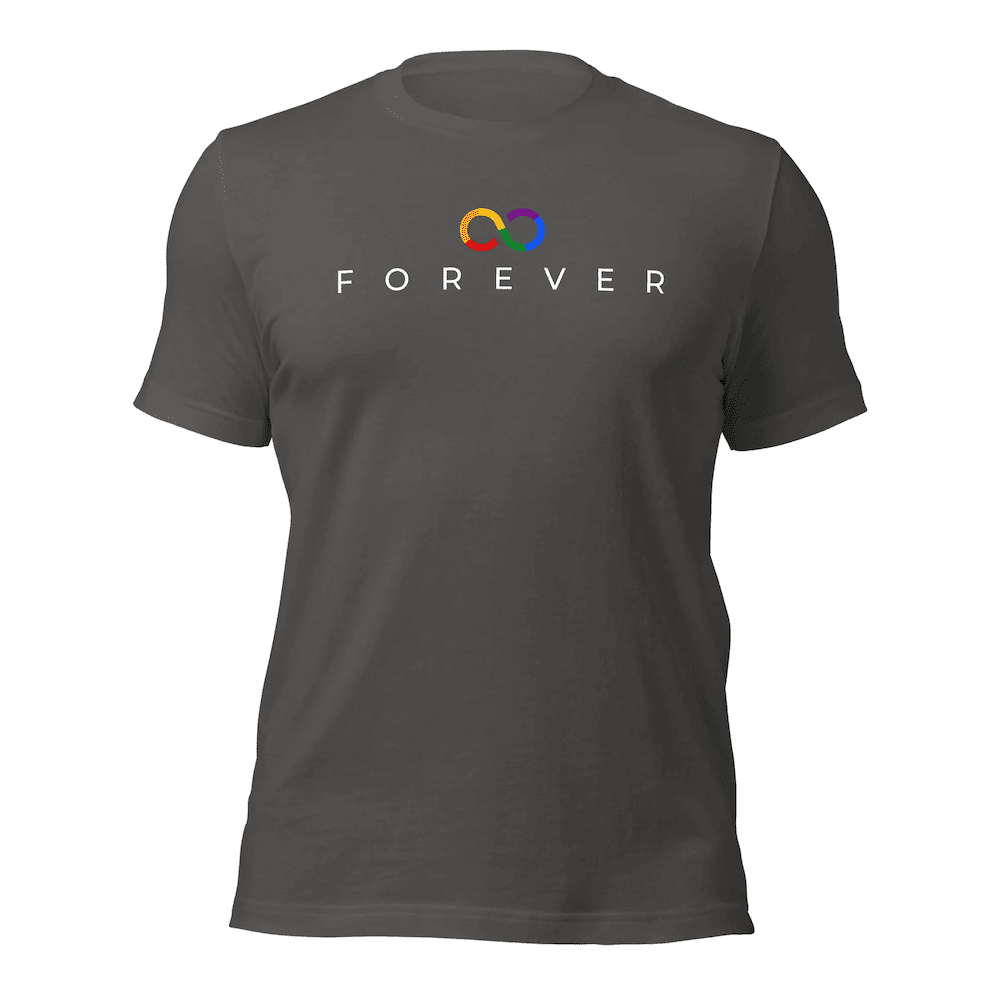 Original Gay Pride Lace-up Shoes
Brighten up your outfit with these original lace-up shoes! Fun, vibrant and in a variety of colors, these shoes will get you noticed for all the right reasons. Perfect for any casual occasion, these shoes will make you proud to express yourself in style. Equipped with a padded foot bed and a breathable fabric, these shoes provide extraordinary comfort as you proudly express yourself and show your pride. What's not to love?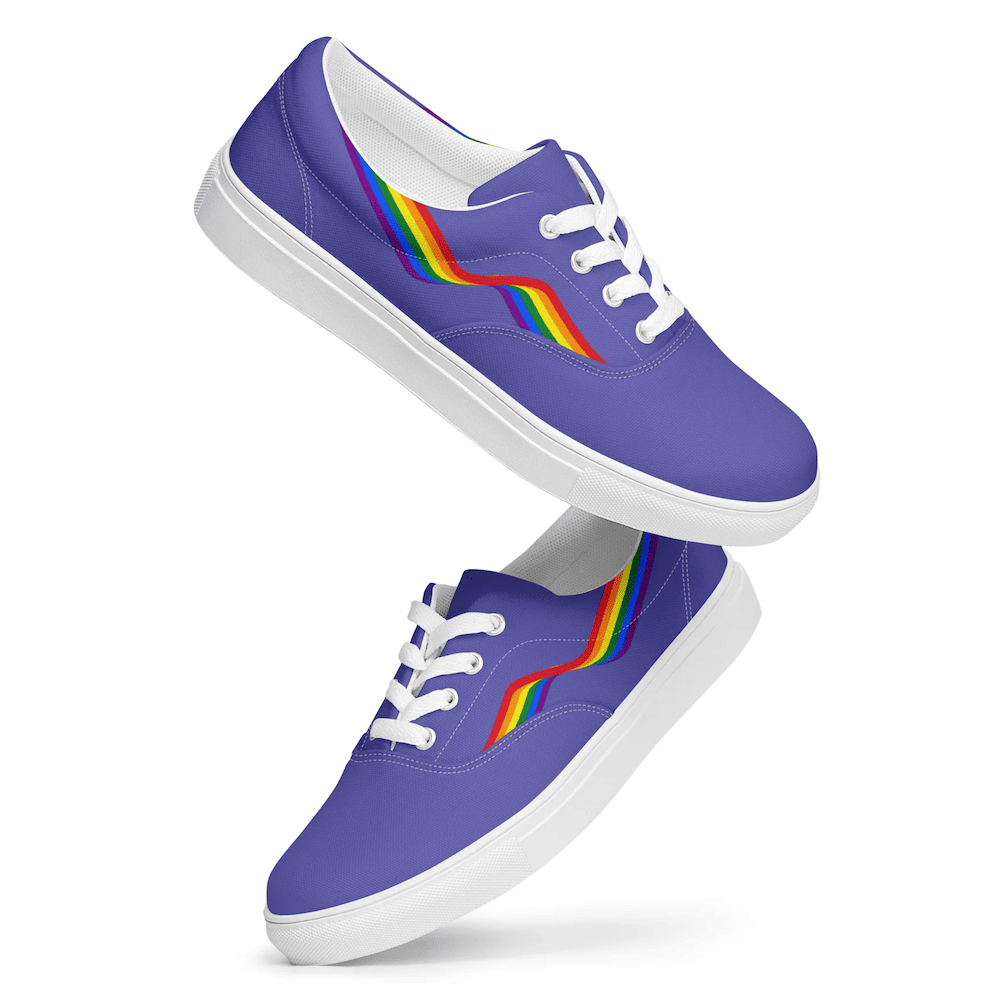 Be You Gay T-shirt
This Be You Every Day t-shirt will set you apart. Comfortably soft and stylishly designed, it's sure to brighten your day and inspire confidence in who you are. With a sporty look and pride colored sleeves, you will not go unnoticed in this trendy pride t-shirt. Crafted with a soft, breathable cotton blend for all-day comfort, it's the perfect way to show the world your true colors and let your true self shine through.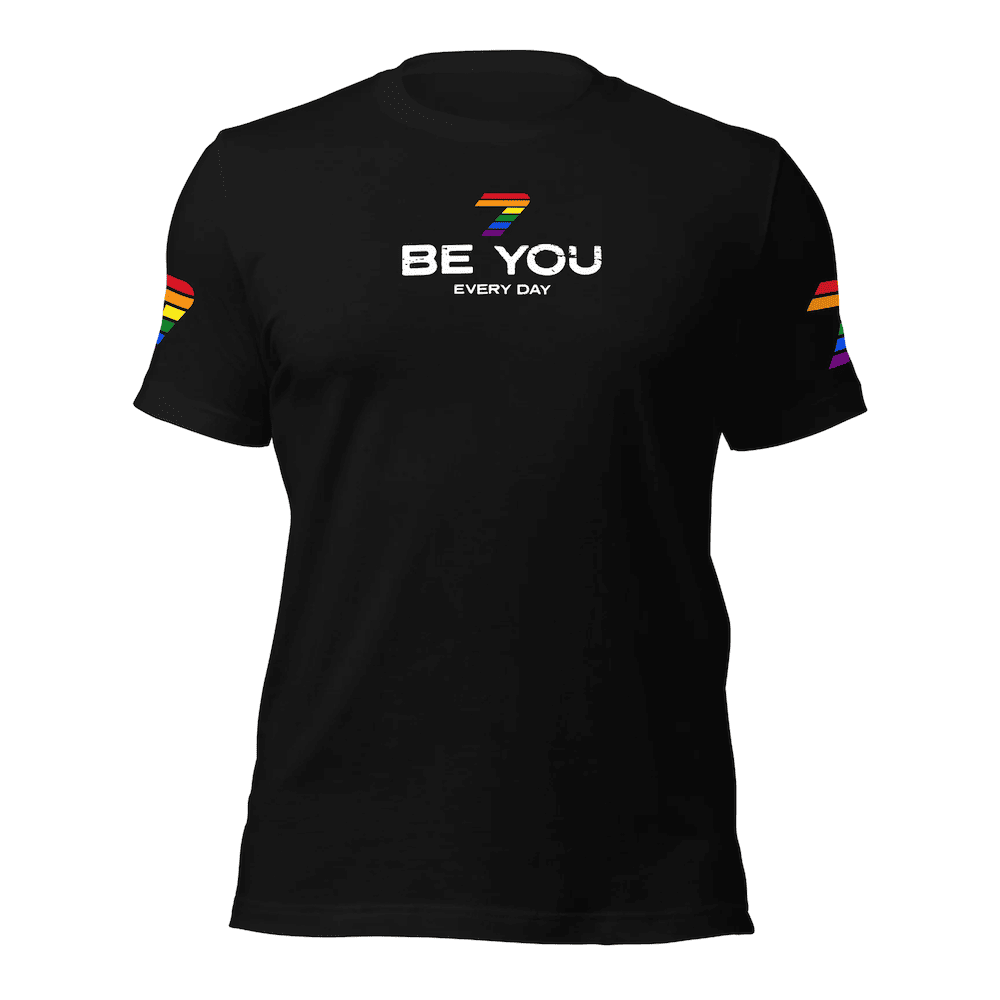 LGBTQ+ Ally Unisex T-Shirt
Our diverse community shines brighter with our straight-ally friends. With its artistic, subtle flair, this t-shirt proclaims support and acceptance that goes beyond pride events, making it a perfect everyday wear. This t-shirt is a thoughtful reminder of positivity and inclusion, which makes for a memorable gift.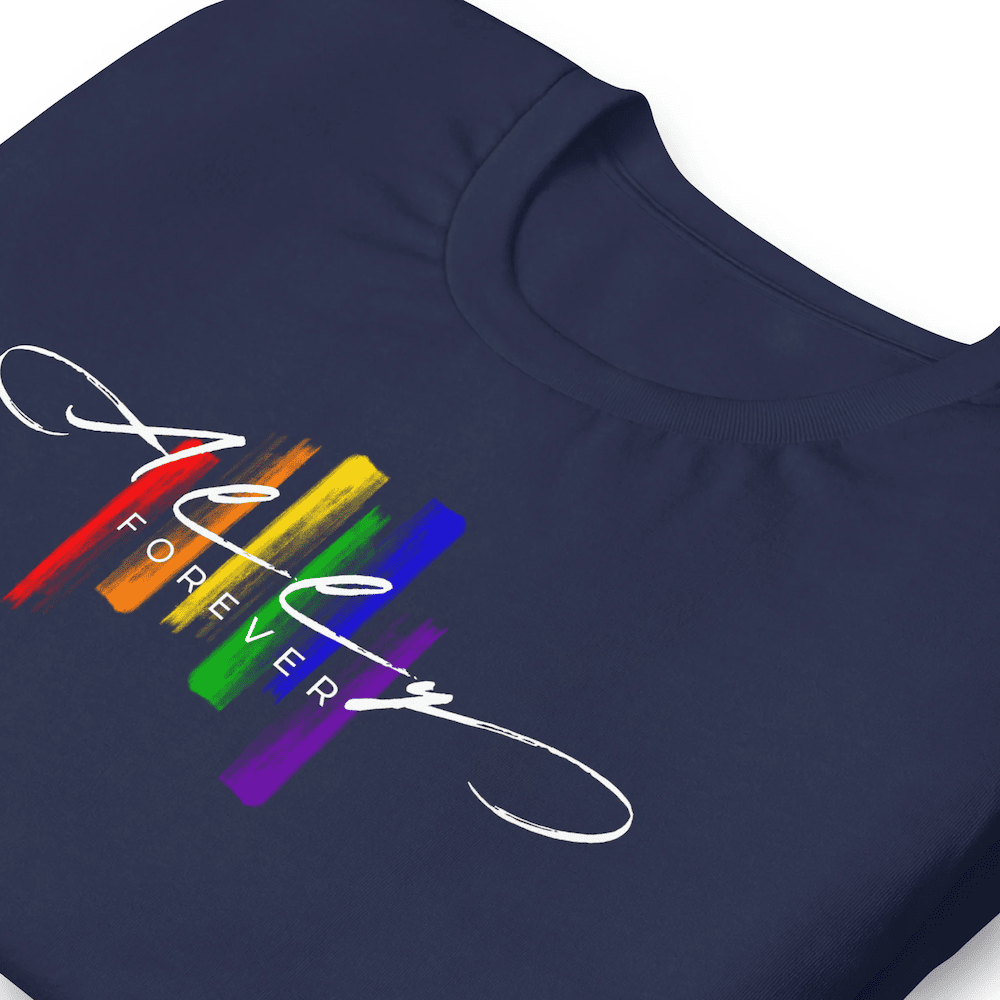 With over 2,500 products to choose from, check-out the full inventory at – Pride7.com
By the way, a percentage of all profits is donated to LGBTQ+ organizations.