Have you sold your soul to the devil of fashion, or do you just throw on whatever fits and looks good in the moment? Looking for something to draw attention in the club or something more multi-purpose that slides into any occasion? Either way, there's a range of brands out there eager to get their hands on your pink pound – your money we mean!
Here are ten of the best clothing labels – from couture to casual to fetish – that are literally tailored to the gay man of the 21st century.
Garçon 
If it is underwear or accessories you're after, you can put a touch of class into it with Garçon. The French company serves the best in swimwear, underwear and harnesses built to last. Their swimwear designs come with quirky patterns that´ll make you stand out amongst the average plain speedos. Garçon´s caps and circuit party harnesses are ideal for adding that finishing touch to any outfit before a big night out.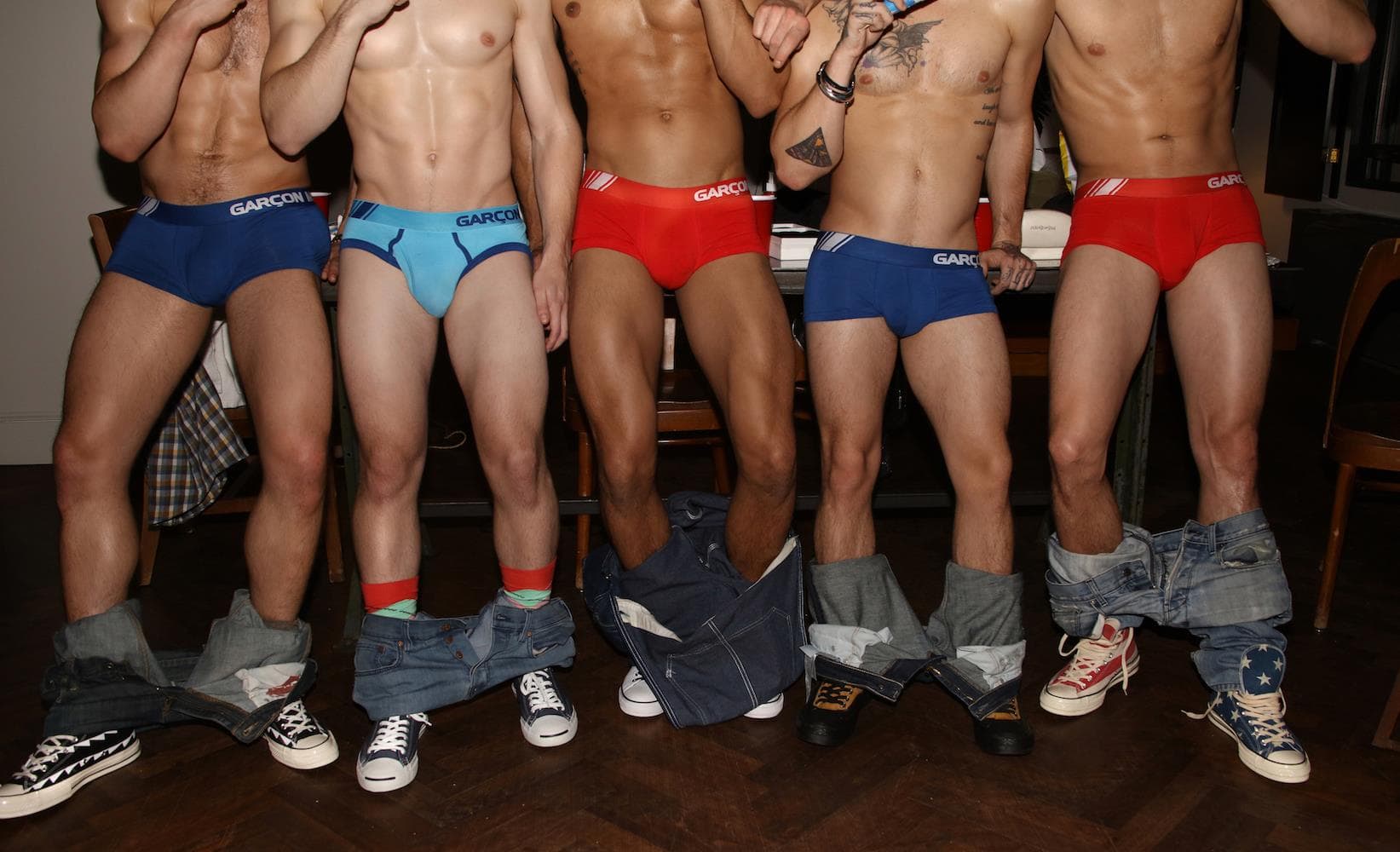 Rufskin
In 2002 this brand exploded out of a garage in southern California with a mission: ´to enhance the individuality of the male form and redefine what sexy should look like´. A worthy mission for sure! The name Rufksin is a Jiu-Jitsu phrase, meaning "tough skin" and indeed you can see these Brazilian influences throughout their collections. They also successfully incorporate the Californian lifestyle into all their lines, all making for an entirely distinctive style.
Rufskin´s trademark well-fitted jeans are unbeatable, but they also offer a wide range of other items as varied as comfy sweaters to see through stretch nylon shirts. Variety is the spice of life, and Rufskin adds a sexy touch to everything that they do and makes clothes suitable for a myriad of different body types.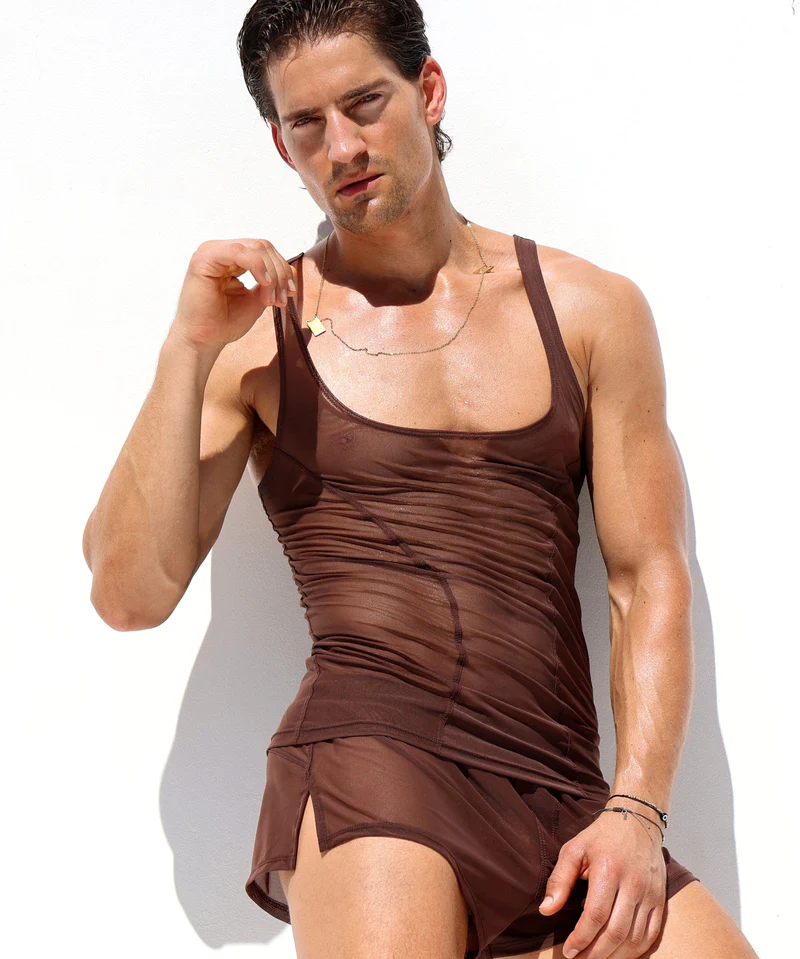 Ruben Galarreta
For our next brand, we travel to Madrid, Spain. Ruben Galarreta – founded in 2014 – really does push the boundaries by blending the casual with the classy within their distinctive collections. They are characterized by sportswear made of transparent fabrics – and/or vibrant prints – which incorporate their own edgy but elaborate style into their hand-made outfits. This increasingly popular brand has shown up all over the media lately – such as in the popular Spanish TV show, Elite.
An especially interesting new initiative of theirs is the stunning Black Rose lace collection. An idiosyncratic collection of the usual sweatshirts, joggers, jackets and t-shirts but made of lace and inspired by black Andalusian religious designs – created to show off the male physique in all its glory whilst inserting that special touch of style.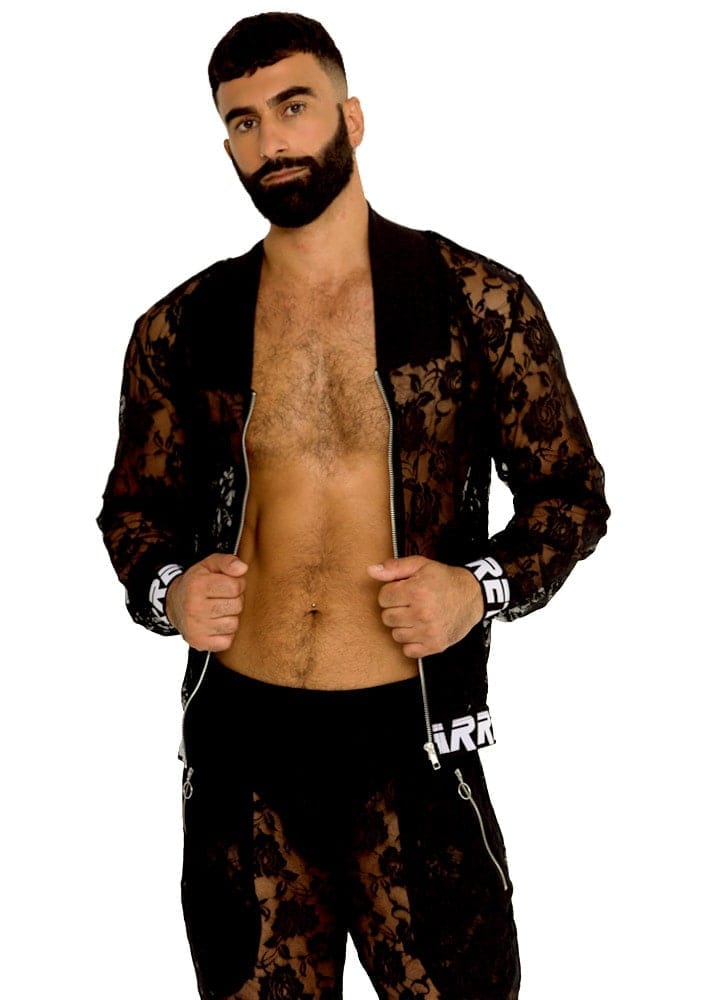 ES Collection
Another Spanish brand, ES Collection quickly grew to be one of the biggest names in the gay clothing industry since their inception in Barcelona in 2006. Their origins were in swimwear and undies, but they rapidly expanded to become a lifestyle brand whilst positively dripping with sex appeal. Highlights of theirs beyond their underwear, include comfortable fitted hoodies and pants suitable for making you look your best on any occasion. You are guaranteed quality with ES Collection which is hard to beat.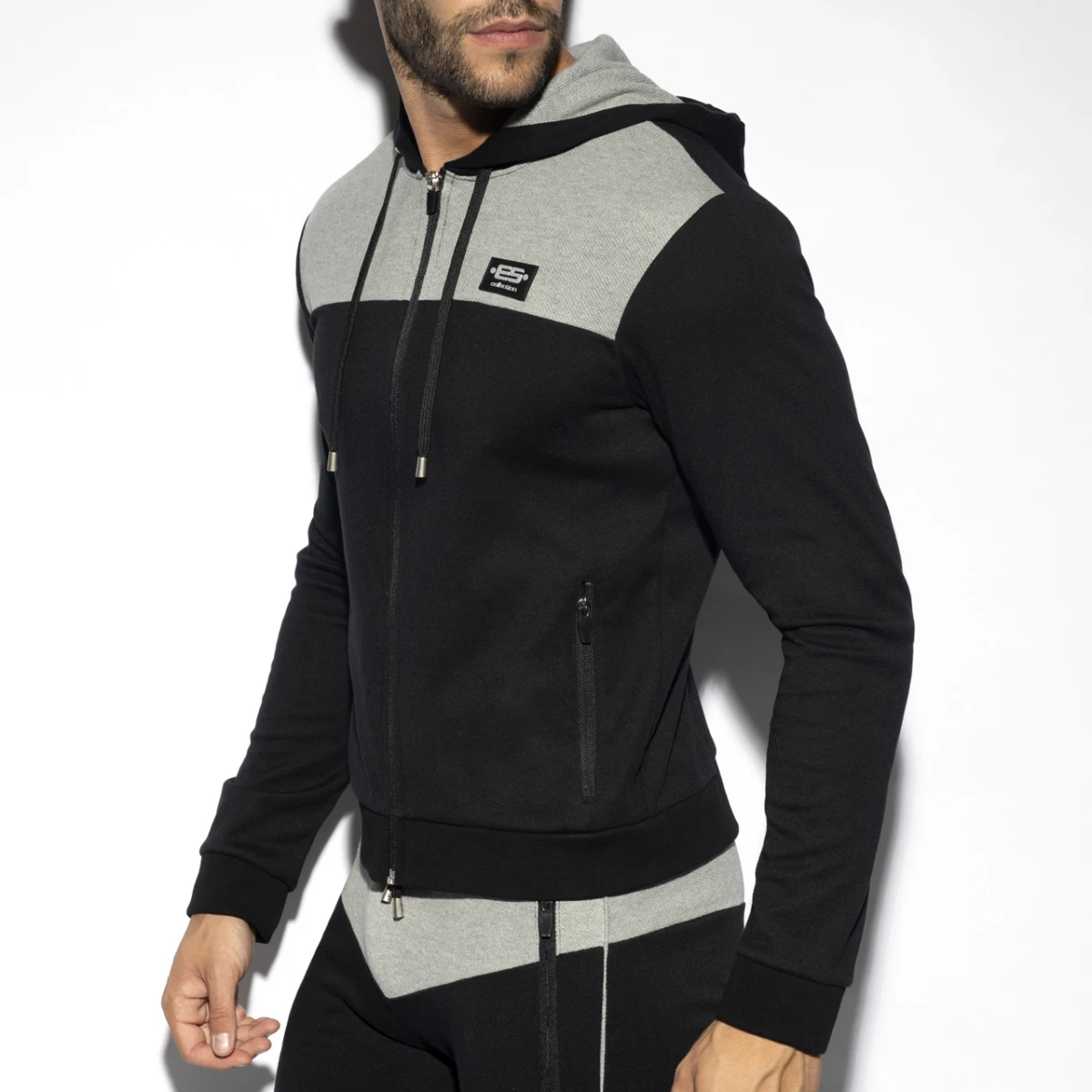 Addicted
Addicted is ES Collection´s no-holds barred dirty brother. They have perhaps grown even bigger with over 240 points of sale over the world. You´d be hard-pressed to have not seen some Addicted underwear – or swimwear – on your travels, whether that be at a Circuit party or in a more private setting. However, that's not all Addicted has to offer. Like their sibling, they´ve expanded to include "casual" wear such as hoodies, vest, t-shirts and tank tops, whilst retaining their naughty twist on things. A firm favorite is their skirts line, which hang on the body in all the right places – conjuring up images of the towel-clad hot guys of saunas.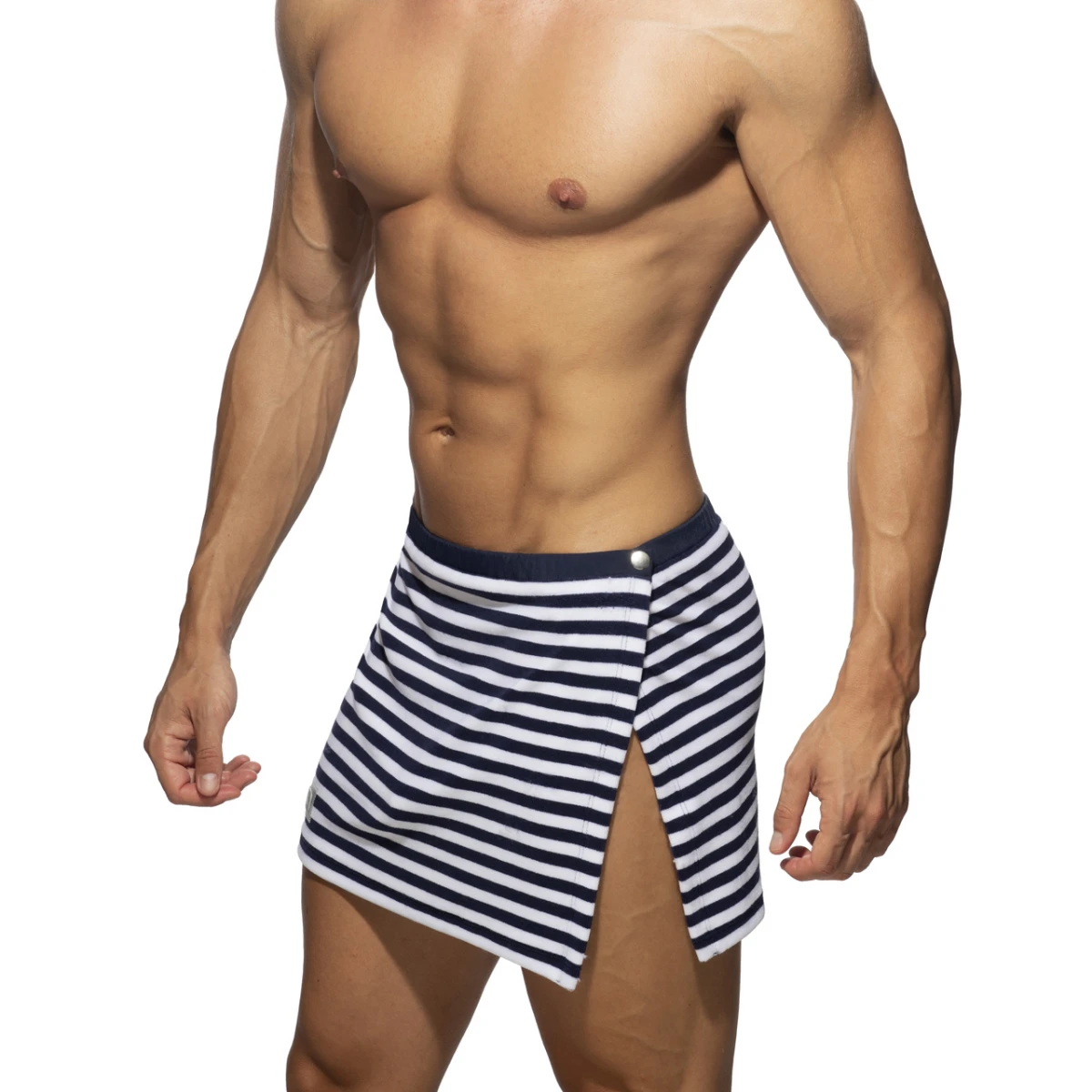 Andrew Christian
Andrew Christian, named after its founder, is another clothing brand that focuses on underwear – you might be noticing a trend here. In fact, he was innovative in being the first designer to introduce waist-slimming elastic in his underwear designs. Perhaps lesser-known is that the brand also includes some trendy-looking sportswear and even ready-to-wear-tailored pants and vests. Most especially, it is their sportswear that shines. The company´s training pants, vest and shirts look good wherever you chose to wear them – be that in the gym, the street or the club.
You can also find muscle-fitted shirts, mesh shirts – or tight shorts if you´re comfortable with revealing that much – and colorful vests amongst their repertoires. Not to mention the more fetish-orientated additions, such as harnesses and rather unique masked hoodies.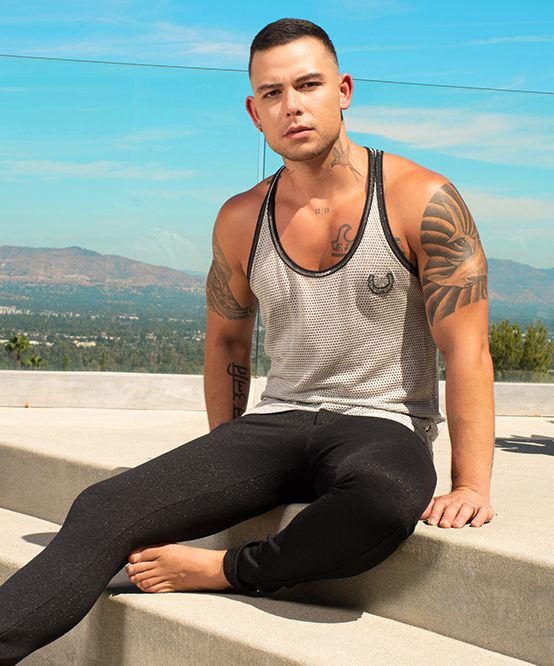 ORTTU
O.R.T.T.U stands for ´open road to the universe´ and is a brand which sets itself apart from the usual topless models in underwear orientated vibe of their competitors. They pride themselves on being more than just a clothing line which simply pumps out the latest trends and instead focus on bringing out the inner beauty and individuality of their customers. This might all sound a little new age in theory, but it is a mentality which works well in practice too.
Their collections offer a subtle sensual sexuality with a splash of couture. You´ll find beautifully crafted corsets, bags, gloves, hats, ties and kilts amongst their works. You can always recognise ORTTU clothes when you see them, and this is a testament to their originality and dedication to their art.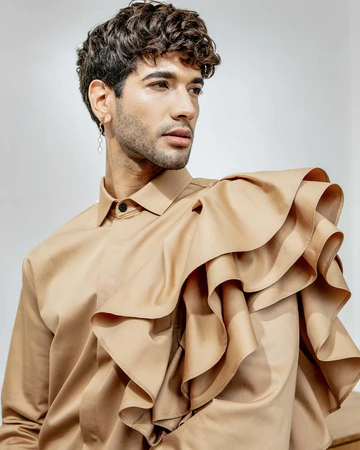 Barcode Berlin
Barcode Berlin is everything you would expect from a brand with Berlin in its name. In other words, they lean unashamedly into the fetish angle. To quote them directly, they focus on the three F´s: freedom, fantasies and fun. Barcode Berlin separates their lines into sportswear, fetish gear, underwear, swimwear and partywear, with some crossover between the categories. Barcode Berlin clothes do not have to be limited to the bedroom and their partywear is a staple out on the dancefloors of all the biggest gay parties – recognizable by their trademark barcode lines.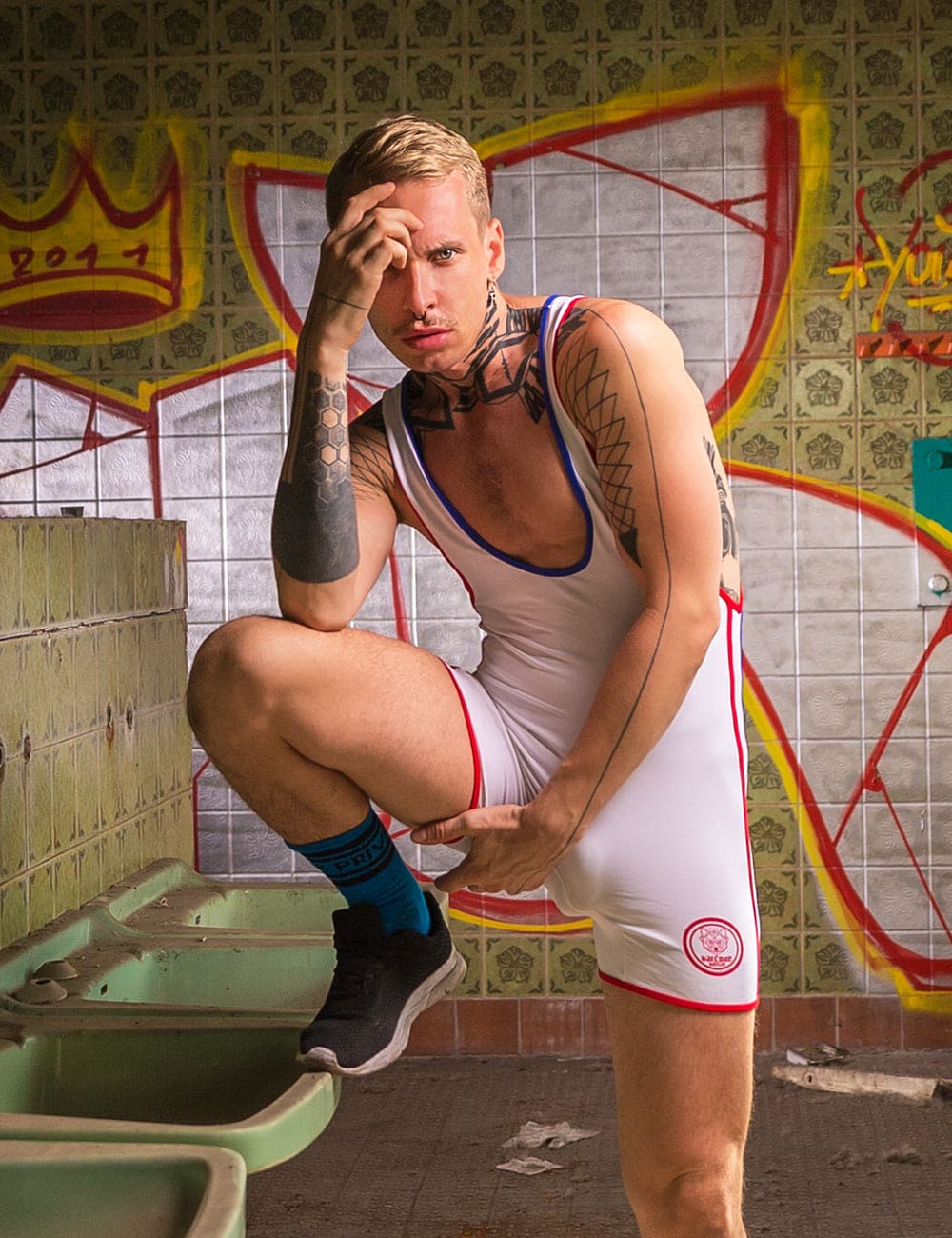 Charlie by MZ
Charlie by Matthew Zink is a huge name in men´s fashion and gives you the kind of high quality only Italy can produce. Their range of styles is impressive with fitness gear – including some rather sexy yoga pants – shorts, tops, bottoms, silk and leather clothes, there really is something for everyone. Charlie´s clothes are truly timeless and – of course – always sexy! The latest Stallion series with its cowboy twist is a sight to behold – take a look, you can thank us for that one later.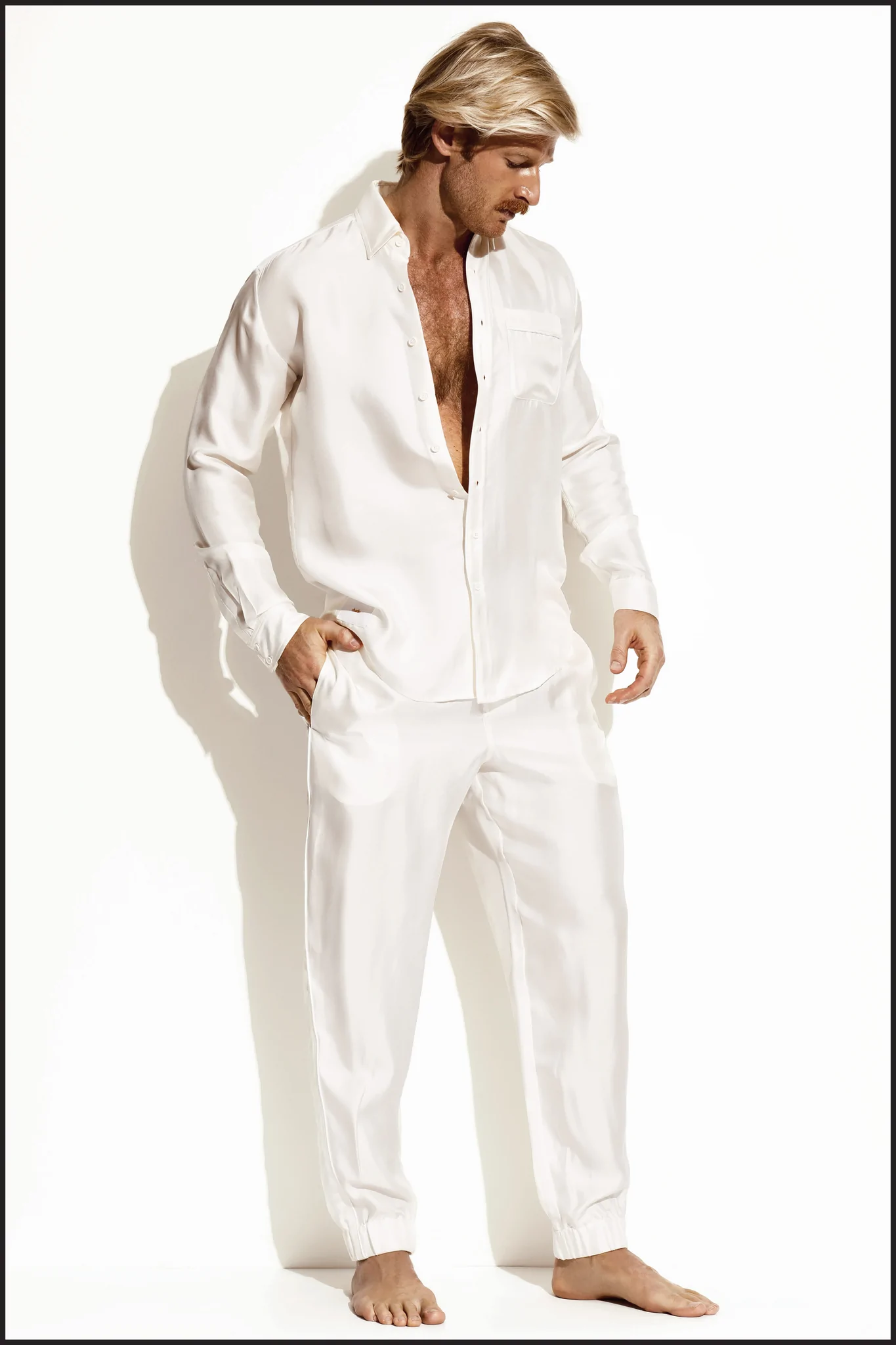 No Sesso 
 No Sesso is Italian for "no sex/no gender, which gives you a clear idea of what they are about. Fresh out of Los Angles in 2015 their focus is on inclusivity and embracing people of all identities, shapes, sizes and colors through their unisex clothes. They offer the chance to be part of this queer mentality with their unique style effortlessly melding androgyny into well…just pure hotness really! No Sesso lines have shown up on Vogue runways and their denim collection in particular is pure fire. If you want to stand out, this is a brand worth looking into.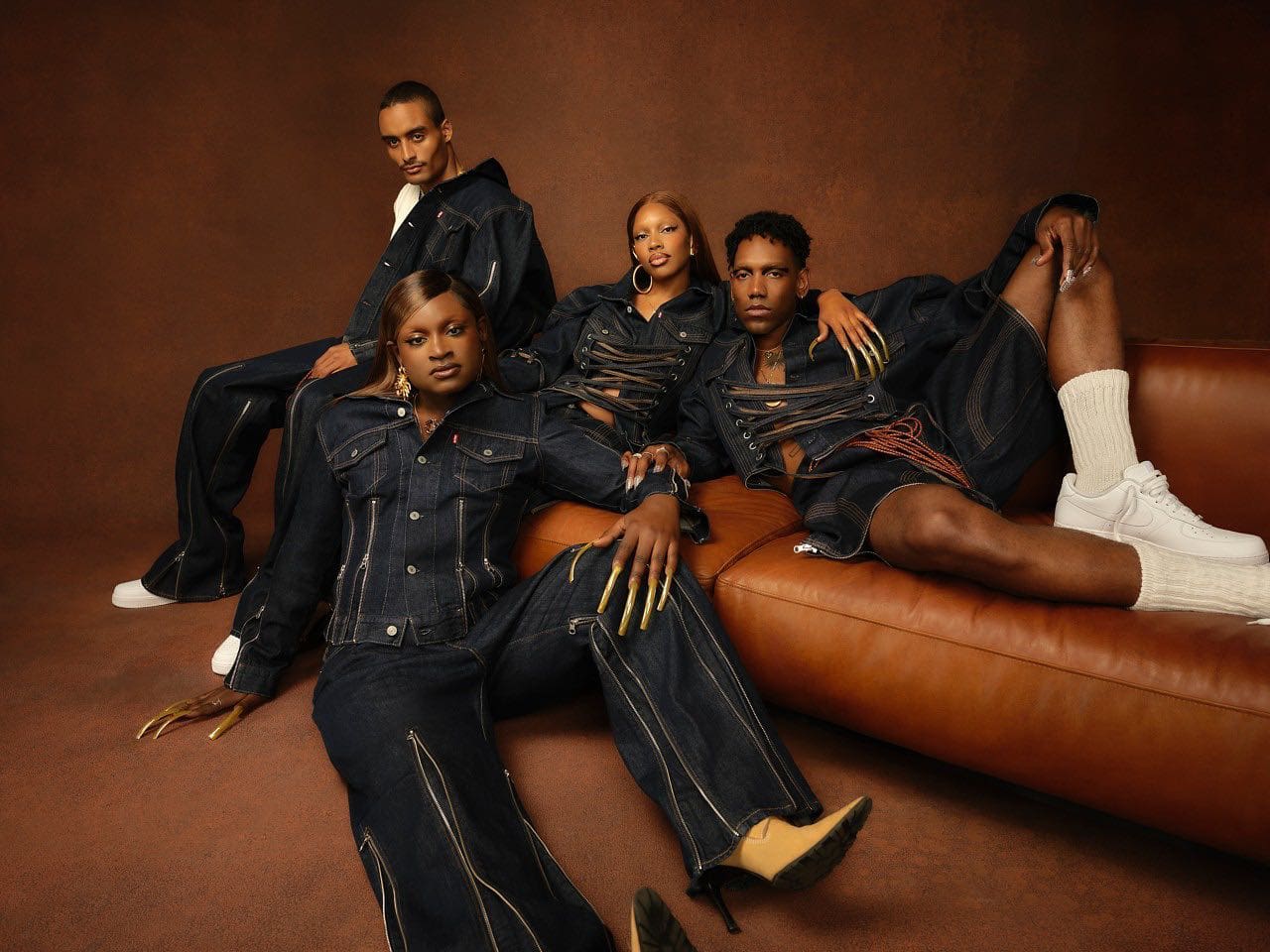 Bonus: H&M
One more as a bonus! Ru Paul might not want to see anymore H&M but that doesn´t prevent it from being one of the most popular clothing brands bought by gay men in the world. Although neither gay owned nor specifically targeted for the gay audience, its popularity is undeniable amongst us. Their clothes are cheap, comfortable and still stylish. H&M lines constantly rotate and always have something new to offer the 21st century man looking for either that casual street feel or business as usual vibes – easily accessible right off the high street.