In Partnership with


Note: All travel is subject to frequently changing governmental restrictions—please check federal, state and local advisories before scheduling trips.
2020 has been quite the year and travel enthusiasts have not been able to hit the road like they're used to. Although the situation is ever-evolving, many destinations were able to open back up safely after stay-at-home orders. Yes, it's true that vacations aren't exactly what they used to be and 2021 may still have some safety rules to follow, but a return to normal travel is just on the horizon and it's never too early to start planning ahead for that next trip. With that in mind, we've partnered with Orbitz to give you 10 great cities worth visiting in the USA.
Choosing a top-rated LGBT+ friendly hotel in one of these cities is a great option to offer your support. Plus, the hospitality industry has taken sanitary and safety guidelines seriously, so you'll feel comfortable no matter where you stay. And with vaccine distribution starting in the US, that next trip might be sooner than you think. So start planning ahead and book a trip now to one of these cities to enjoy the destination later in 2021 when the time is right.
Note: be sure to check government advisories and recommendations before traveling. One easy way is to check the website of the official tourism office of the city you're planning to visit.
Atlanta
Atlanta, the Georgia state capital, is often considered the unofficial gay capital of the southern USA. Although the south may not have an LGBT-friendly reputation, this bustling metropolis is an open, friendly and welcoming destination for all travelers. Here you'll find a melting pot of cultures and a unique mix of southern charm with all the conveniences of big city living. Atlanta is known for world-class museums, shopping, outdoor spaces, southern cuisine and nightlife as well as thriving neighborhoods.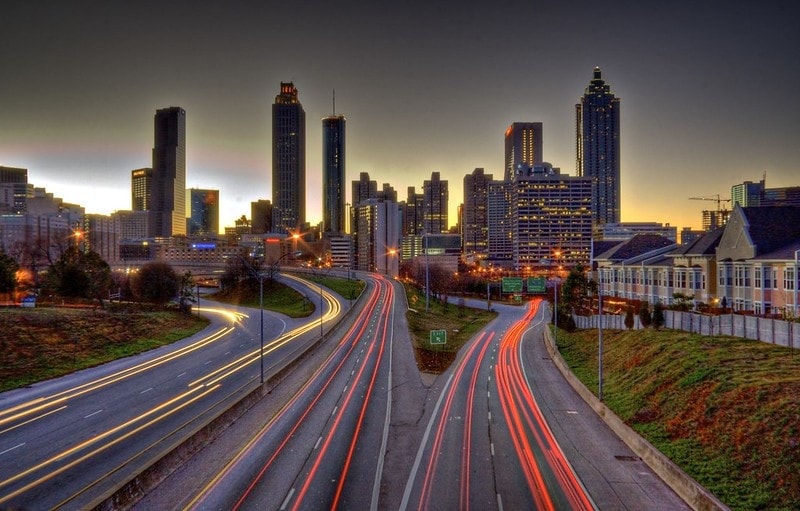 Where to stay: Hyatt Regency Atlanta Downtown – this iconic Atlanta hotel is best known for the rotating Polaris lounge offering breathtaking views of the city. It's centrally located with convenient access to public transit and popular tourist attractions.
Chicago
Chicago is renowned for world-class architecture, museums, and a thriving food scene. In the May 2017 issue of Conde Nast Traveler, Chicago was named the "best restaurant city in America." For the LGBT+ community, NorthHalstead (historically known as Boystown) is the popular gayborhood and Andersonville, a Swedish influenced neighborhood with plenty of LGBT+ haunts, is located just up north. In downtown, don't miss the newly completed riverwalk where you can enjoy a glass of wine and a unique perspective of the Loop.
Where to stay: Best Western Plus Hawthorne Terrace Hotel – leave any preconceived notions of a standard hotel chain at home and prepare to be impressed. You'll be invited through the quaint courtyard and meet an ivy-covered brick building featuring 80+ well-appointed rooms, with a location can't be beat, just steps aware from all the LGBT+ nightlife.
Palm Springs
With 325 days of sunshine a year and lots of old-Hollywood charm, it's no wonder that Palm Springs has the highest per capita gay population in the US. This daring desert town is just a few hour drive from LA, Vegas, and San Diego and is home to numerous LGBT+ events including gay pride, White Party and the infamous Coachella Valley Music & Arts Festival. With its warm desert climate and abundant sunshine, this is the perfect place to do absolutely nothing at all. Sipping cocktails by the pool while working on your tan is Palm Springs' official past time (or at least it could be). But if you can't sit still, there is an infinite assortment of boutique shops, art galleries, fine dining, golf courses and adventurous hikes to keep you entertained.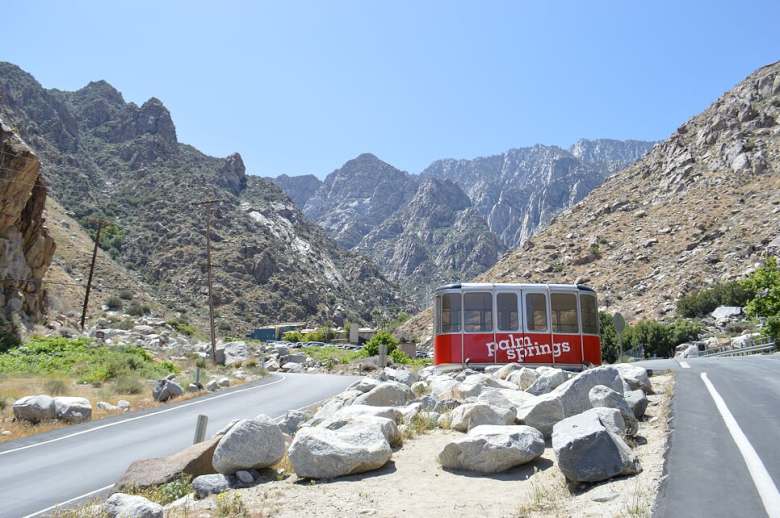 Where to stay: Santiago Resort – this men-only, 4-star property offers a year-round outdoor pool. Santiago Resort is set in the uptown district in Palm Springs and is one of the nicest clothing-optional resorts in town.
Miami
Miami has for decades been a hotspot for the LGBT+ community both for locals and visitors alike. Like many cities, Miami (and Miami Beach in particular) has fallen victim to the closing of many of its LGBT+ venues. But even with the decline over the years, there's still a strong sense of community, which is alive with locals, visitors and even foreigners mixing together creating a sense of openness and diversity. The city awaits you with its stunning beaches, thriving nightlife and the amazingly diverse local population.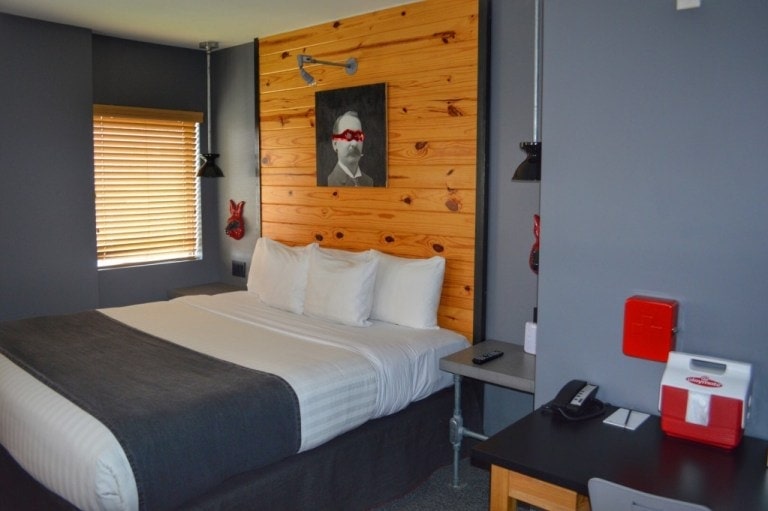 Where to stay: Hotel Gaythering – More than just a hotel, Gaythering is a place where you can meet, socialize and enjoy a laid back Miami vibe. The hotel bar is open to the public every night and LGBT+ locals come for drinks, trivia and events throughout the week.
Asheville
Asheville is definitely not as well known as the rest of the cities on this list, but that doesn't make it any less worthy. In fact, Asheville is a haven for LGBT+ visitors in an otherwise conservative area of the southern US. Located in the Blue Ridge Mountains of North Carolina, this city's progressive attitude, vibrant arts scene and booming nightlife make this a welcoming place for LGBT+ visitors. Though you won't find a gay neighborhood in Ashville, you'll discover a small town with a vibrant LGBT+ community that is integrated into every aspect of the city's culture. A trip to Asheville isn't complete without visiting America's largest home, the Biltmore. Be sure to explore the city's art scene which is home to more than 30 galleries. Finally, Asheville offers great hiking and nature activities, so explore a bit of the great outdoors during your visit.
Where to stay: Aloft Asheville Downtown – Discover a chic, urban lifestyle experience just steps from the world-renowned culinary and art scene. Located downtown, it's near everything you want to do and see in this quaint, mountain town.
San Francisco
San Francisco is an iconic city for the LGBT+  community as a pioneer and battleground for LGBT+ rights. Filled with queer history, free-spirited vibes and currently one of the top tech hotspots in the country, it welcomes a mix of travelers and dwellers that help create its diverse, come-as-you-are, laidback attitude. Nowadays, its gay population per capita is one of the highest in the world. Though it may be the most expensive city to live in in the US, it's certainly worth a visit – though surely, you'll want to stay. San Francisco is a city of microclimates making predicting the weather nearly impossible. Still, the warmest months to visit tend to be September and October while the coldest are December and January. San Francisco has numerous activities and sights to keep visitors entertained depending on what sort of holiday you're looking to have. Some obvious ones are Alcatraz, the Golden Gate Bridge, Golden Gate Park, views of the city from Twin Peaks and Fisherman's Wharf where sea lions can be seen at Pier 39.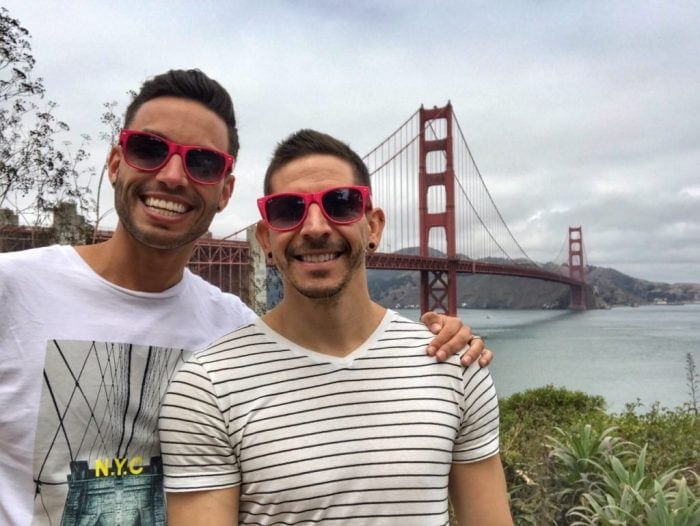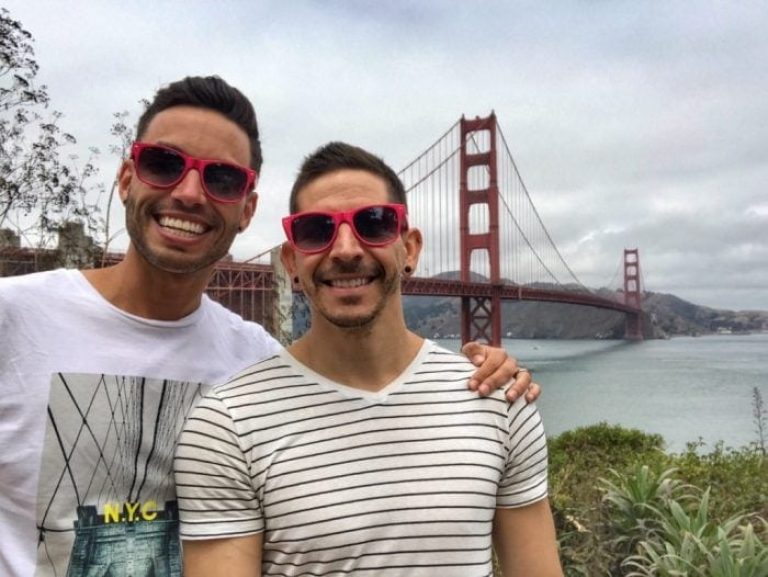 Where to stay: Cova Hotel – an LGBT+ owned, boutique hotel in the heart of downtown. It offers an on-site restaurant, fitness center and complimentary shuttle service. Floor-to-ceiling windows give spectacular views of the city skyline from the room or views can be enjoyed from the rooftop terrace.
Fort Lauderdale
Fort Lauderdale is located just north of Miami but the two destinations are worlds apart. Miami is iconic, expensive and trendy. Fort Lauderdale, on the other hand, is more suburban, easier on the wallet and laid back. Fort Lauderdale is one of the top gay destinations in the US and it ranks among the top cities nationwide with the most same-sex couples. Fort Lauderdale also has more gay resorts and hotels than just about any place on the planet. The gay neighborhood of Fort Lauderdale is named Wilton Manors and here is where you'll find more than 50 LGBT+ venues, restaurants, bars, clubs and shops. If you're looking for a gay destination that has warm weather year-round then Fort Lauderdale should be at the top of your list.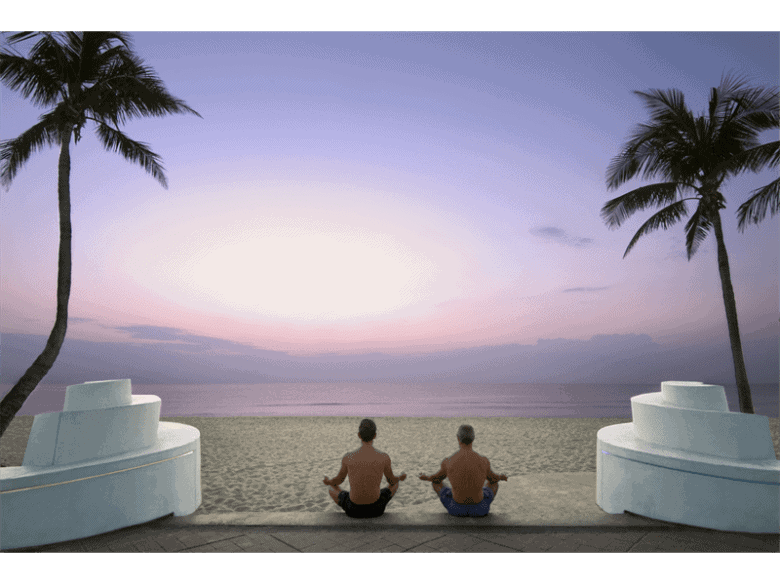 Where to stay: Cheston House – a clothing-optional guesthouse set in the Fort Lauderdale Beach district with lots of amenities, including bike rental. A balcony or patio is featured in certain rooms and it's just a 10-minute walk from Sebastian Street Beach, the popular gay beach in Fort Lauderdale.
New Orleans
New Orleans was founded in 1718 and is considered one of the oldest cities in the United States. The city has always been an artistic and cultural enclave, which has developed into an active LGBT+ scene drawing many LGBT+ artists and performers to the French Quarter. In fact, this neighborhood is home to Café Lafitte in Exile, one of America's oldest gay bars. In normal years, the city also hosts two large LGBT+ events including NOLA Pride taking place in June as well as Southern Decadence, New Orleans' six-day gay festival held around Labor Day.
Where to stay: Hotel Monteleone – this hotel is an institution in New Orleans and is famous for its carousel bar. It was opened in 1886 and is still owned by the Monteleone family. Located in French Quarter, it's just a 5-minute walk to Bourbon Street.
Key West
Key West is a popular, year-round destination for LGBT+ travelers looking to relax in the warm Florida sun. Key West has long been a welcoming place for LGBT+ travelers, artists, and freethinkers and that remains true today. This eclectic, delightful little island has loads to offer active travelers – kayaking, skydiving, shipwreck diving – and just the right amount of low-key activities for the more relaxed traveler – beaches, shops, galleries. Getting around on foot or by bike are great ways to experience the island. During the day, you can head to Duval Street for shopping or check out the only gay & lesbian historic trolley tour. There's also Higgs Beach which has a poignant AIDS memorial. Key West has a tropical climate so you can visit nearly any time of the year and expect warm weather.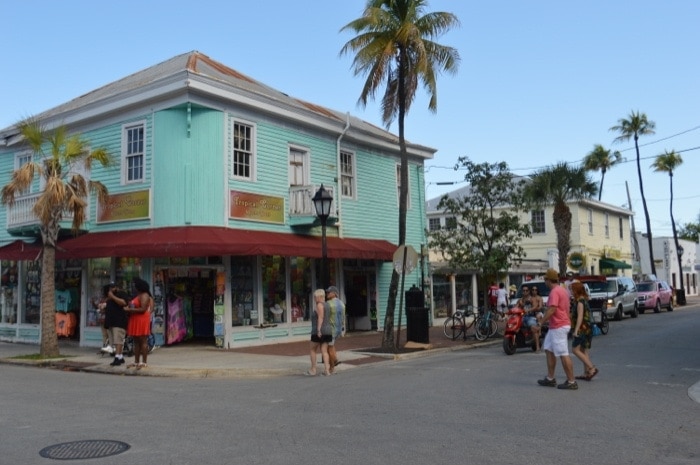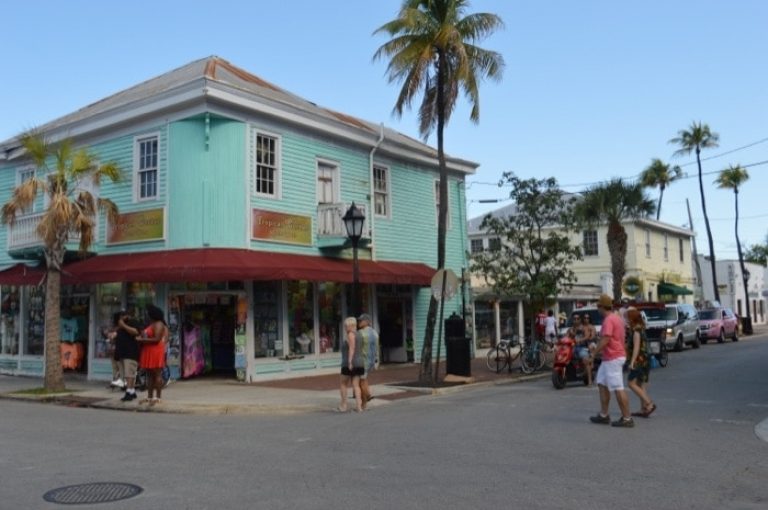 Where to stay: Alexander's Guest House – Beautiful grounds located in a quiet neighborhood and just a minute from Duval St. Alexander's Guesthouse is proudly gay-owned and operated.
New York City
New York City is a world-famous destination and is a melting pot of people, cultures, neighborhoods and experiences. The beginning of the gay rights movement was started in New York City and some of the most famous LGBT+ places and symbols are located here, like the Stonewall Inn or Christopher Street Pier. You can't miss some of NYC's top attractions like the observation deck of the Empire State Building or visiting Central Park. You'll find lots of gay bars in Hell's Kitchen but there are places scattered throughout the city, offering great nightlife and drag performances from some of the top talent in the US. While many tourists venture out to see famous sights like the Statue of Liberty or the Empire State Building, New York also has one-of-a-kind parks and green spaces scattered throughout the city that are worth making a visit.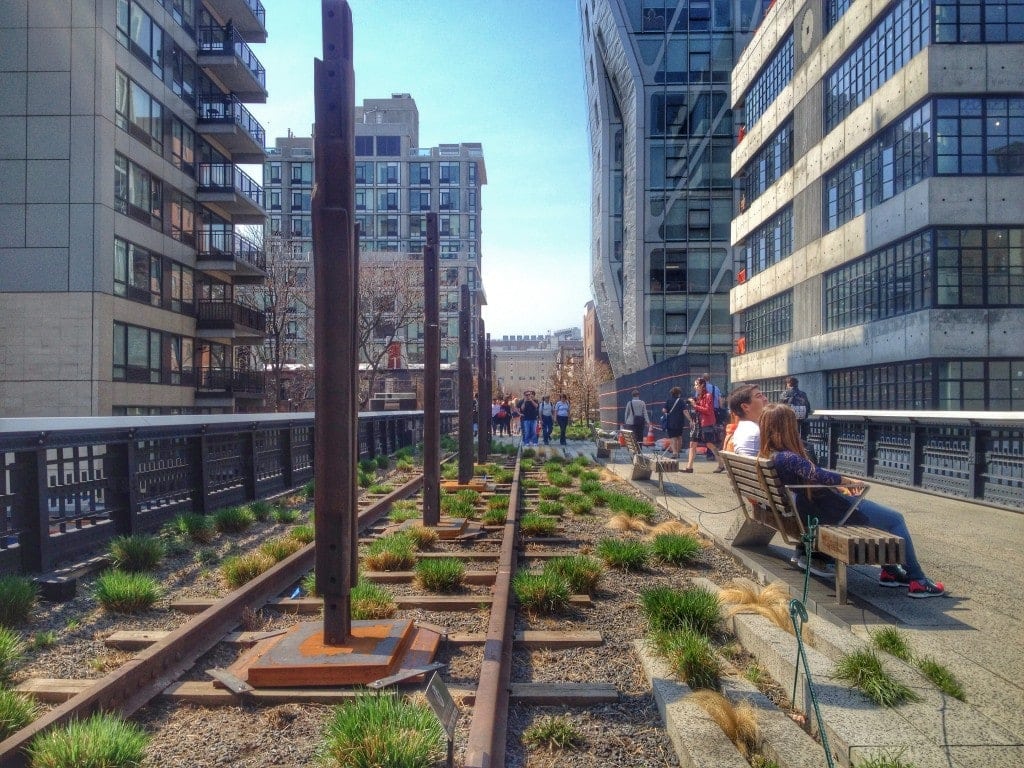 Where to stay: Hotel Beacon – the historic Hotel Beacon is in the heart of Manhattan's Upper West Side neighborhood and offers apartment-style rooms and two-bedroom suites. Stretch out, relax, and surround yourself with culture and experiences.
Ready to start planning for your next vacation?
You can plan your next getaway using Orbitz's new LGBT+ friendly booking site. Orbitz is a US-based travel website where you can find deals on hotels, flights, car rentals, and other travel resources. They have been a longtime supporter of the LGBT+ community, about 20 years in fact. Back in 2001, the same year the website was founded, they even launched their first LGBTQ-themed print ad stating, "See the world on your terms." They really have been allies since their beginning.