New York is probably one of the most recognizable city scapes on the face of the earth. We see it featured in countless movies, TV shows, photographs, plays- it's quite literally everywhere. 
It's home to nearly 19 million people and is one of the finance capitals of the world, thanks to the Wall Street financial district. Everything is brighter, taller, faster and better in New York than anywhere else- they even have ludicrously good toy stores! 
It's a cultural mixing pot with people from every corner of the globe calling the city home, and the food is absolutely top drawer- in fact, it would be fair to say that New York is one of the best places in the USA for food. 
So if you get the chance to explore this incredible city, you should grab that opportunity with both hands. There is culture in abundance, gorgeous architecture, some truly iconic landmarks and a pretty endless list of activities to enjoy. 
Travel, with a Conscience
One thing that may have become apparent to you whilst reading the above is the fact that all those people, all the buildings, all the restaurants and the sheer size of metropolitan New York, means that there is probably a huge carbon price tag that comes with any trip to the city.
This is unfortunately true- and not just for New York; cities all over the world are extremely large contributors to the carbon in our atmosphere. But this doesn't mean that we can't enjoy things. 
It's 2023, and that means there is plenty of opportunity to enjoy things in a responsible way- we just have to think about it a bit more. It doesn't take too much effort to come up with alternate and sustainable ways of getting yourself around.  
If you're worried about your flights then there are charities that allow you to donate in order to offset the carbon emitted during your flight, so you can enjoy your flight guilt free knowing that your money will go towards tree planting or carbon trapping.
As for your time in the city? 
Well, there are plenty of ways to explore somewhere new in a totally sustainable way- it doesn't take too much effort to think of a few alternative and fun ways to get around. 
Let's take a look at some of the very best ways you can explore this glistening gem of a city, and keep your trip as carbon emission free as possible.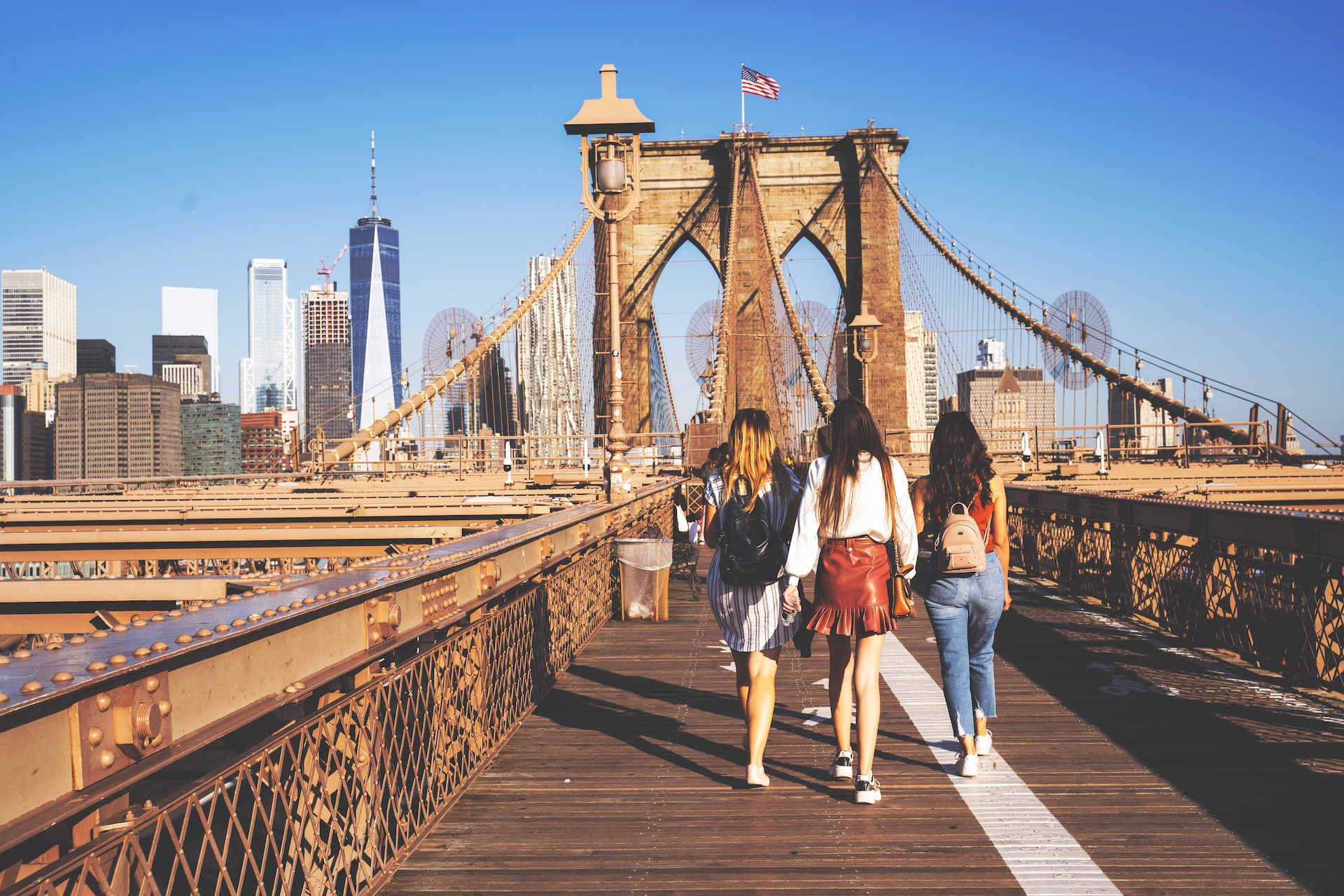 Walk! 
This may seem silly to some, but it's very easy to get swept up in the scale of somewhere like New York – it is massive.
There is amazing public transport, and using it can be a great way to get around- but it's not essential. 
If you make a list of all the things you want to see and do, you may be surprised to find that many of your desired locations are extremely close to one another, and the distances are very walkable. 
Planning a route on foot can be a great way to see a new city, and New York is very pedestrian friendly. There is surely no better way to truly get to know New York than by walking its streets. 
Here are some awesome things you can do on foot in New York. 
Walking Tours
Walking tours are a great way to explore on foot. Not only will you get to see many of the key landmarks, but you'll also have a super informative and helpful guide to fill you in on the history of what you are seeing.
There are many different types of walking tours so finding the best one to suit you and your group should be easy. Some are based around food and eateries, others are architecture based, there are central park focused tours; some even take you to haunted areas or sites where crimes were committed- if that's your thing… 
If a walking tour seems a little dry to you then something like a New York Scavenger Hunt could be just the thing. 
Self Exploration
If you're more of an individualist, or just looking to spend time with the person you are visiting New York with, then simply getting lost on the streets can be a great way to spend a day. 
Wandering around Central Park, strolling through Times Square, stumbling across incredible bistros and take-outs- these things are all a part of the fabric that makes up life in New York City.
You'll start to feel the rhythm of the city, meet the people and experience the buzz that is pervasive here 24/7.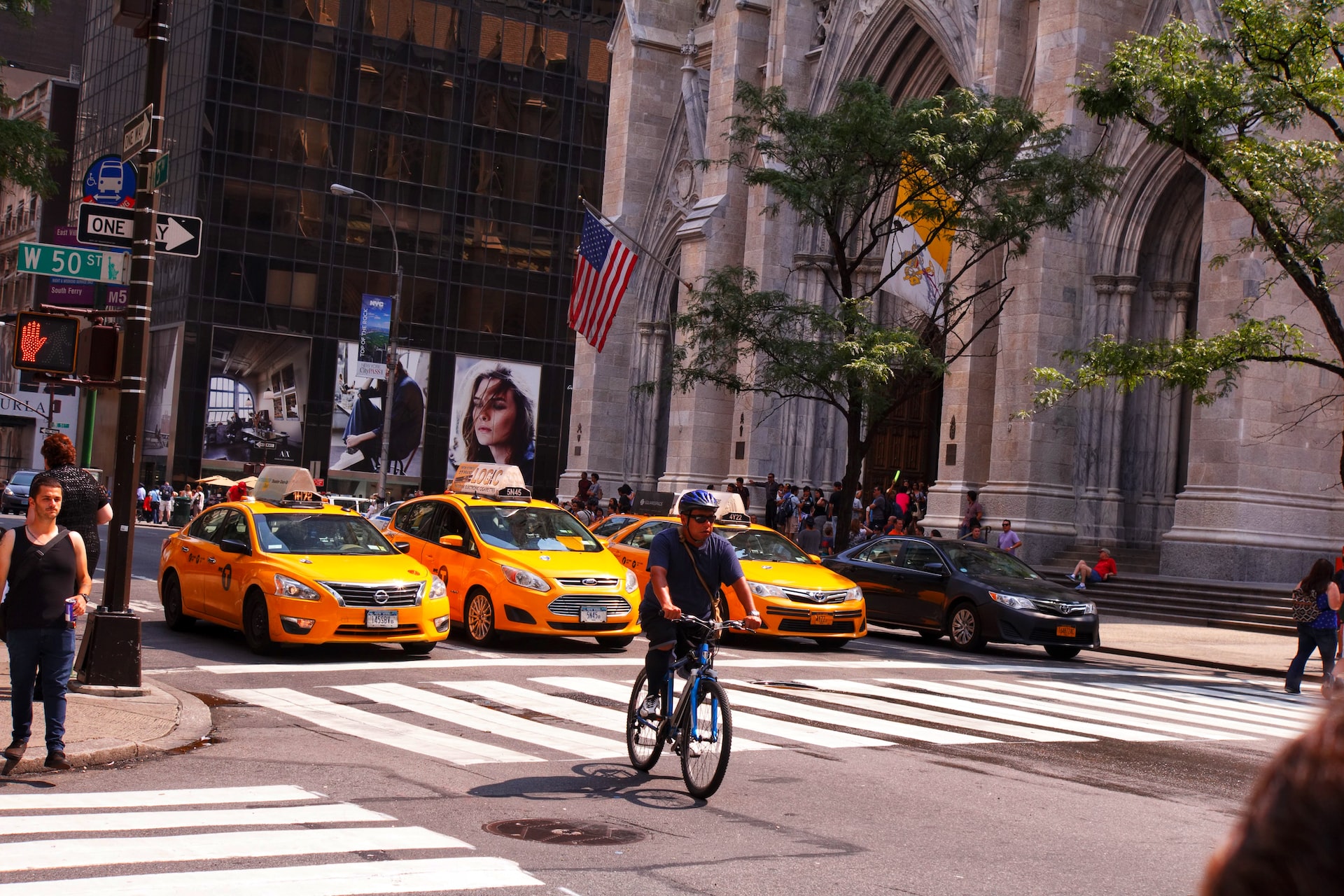 Cycle
As you can see if you take a look at the NYC Bike Map from 2022, there are plenty of places to cycle around Manhattan and beyond, so if you're only visiting for a short period then bikes could be for you. 
You'll be able to visit all the main landmarks, experience the buzz of the city's streets and move around the city at a great pace. 
Just make sure you always wear a helmet, respect other road users and pedestrians and get ready to explore.  
Bike Rental 
If you're going to be focusing your attention for the day in one area of the city then hiring a cruiser for yourself and your group is a great idea. 
There are hundreds of hire shops all over the city where you can pick up a bike perfectly suited for the streets of New York. 
Most hire locations will include a helmet for you, and some will even throw in a bike lock for the day; meaning you don't have to worry about pesky thieves spoiling your fun. 
CitiBikes Bike Share
If you're taking a broader approach to exploring the city then the CitiBikes Bike Share scheme is the way to go. 
Bikes will be stored all over the city in 'hotspots' or depots. These locations will be conveniently located next to an attraction- like the Empire State building for example. All you have to do is download the app, and head to the nearest depot.
You'll be prompted to choose a bike, unlock it using the code provided when your payment has cleared, and you're free to ride away. Once you've finished with the bike, simply return it to the nearest depot to you and you'll be charged accordingly- it's so simple and really reasonably priced.. 
Traverse the city with absolute ease; powered by nothing but that New York slice of pizza you had for lunch!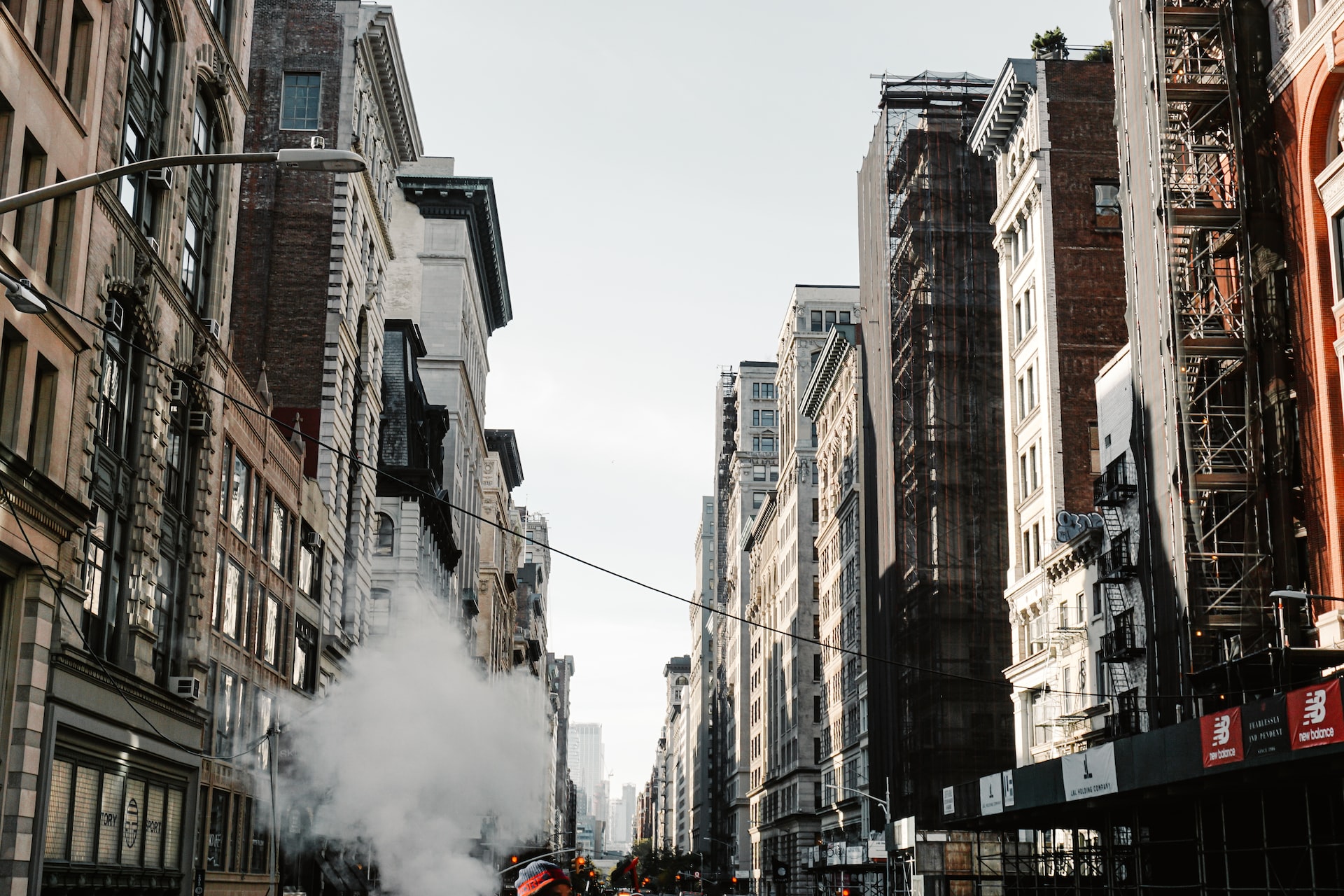 PediCab
If you're feeling lazy, or you're looking for something a little different (or both) then PediCab is the way to go.
The PediCab is kind of like a rickshaw, but human-powered. The front half of the bike could be mistaken for any ordinary bicycle, but the back half- not so much. A comfortable bench seat supported by two wheels and adorned with a rain cover makes up the rear half- where you'll be sitting. 
Give your rider a location, or ask for one of the preset tours and  be whisked around the city in great style. It's actually a really efficient way of getting from A to B. If you choose a tour your rider will act as a tour guide and eloquently educate you on your surroundings. It's a lot of fun!
Enjoy Responsibly 
So there you have it, a few ways that allow you to enjoy everything the stunning New York city has to offer. 
It's an incredible city where you'll be able to visit some of the most iconic landmarks known to humman-kind.
Pretty much every part of the city can be accessed either on foot or bicycle- except for the obvious locations like the Statue of Liberty which is on an island- so make the most of it.
Now you know how to get the very best out of the streets of New York, the rest is up to you. 
Get out there and explore this stunning city under your own steam!    
Featured image credit: Unsplash