A wise person once said that reading is fundamental, but then the same could be said of listening. Podcasts are a great way to keep up with the range of issues facing LGBTQ+ people today or to just enjoy some light-hearted banter about sex and pop culture. From thought-provoking interviews with industry leaders to fun conversations about hook-ups, there's a lot to choose between. So, we've scoured our audio archives to bring you some of the most engaging and entertaining queer podcasts out there.

Queer Travel Chat
Ok, we might be a little biased about this one, but Queer Travel Chat is pretty fabulous. Our podcast discusses a variety of travel topics from the gay perspective and invites special guests such as fellow queer travelers and big players within the LGBTQ+ travel industry to speak about the latest travel trends and exciting destinations. Queer Travel Chat has the admirable mission of inspiring LGBTQ+ people to travel and explore the world. You´ll find all sorts of useful advice on the podcast picked up from years of travel experience and our own misadventures we had getting there. We´re onto our second series and we have no intention of stopping – after all, the world is a big place. Subscribe to our podcast plus you can come chat with us on the new Queer mobile app Spaces about the latest episode or even more detailed advice.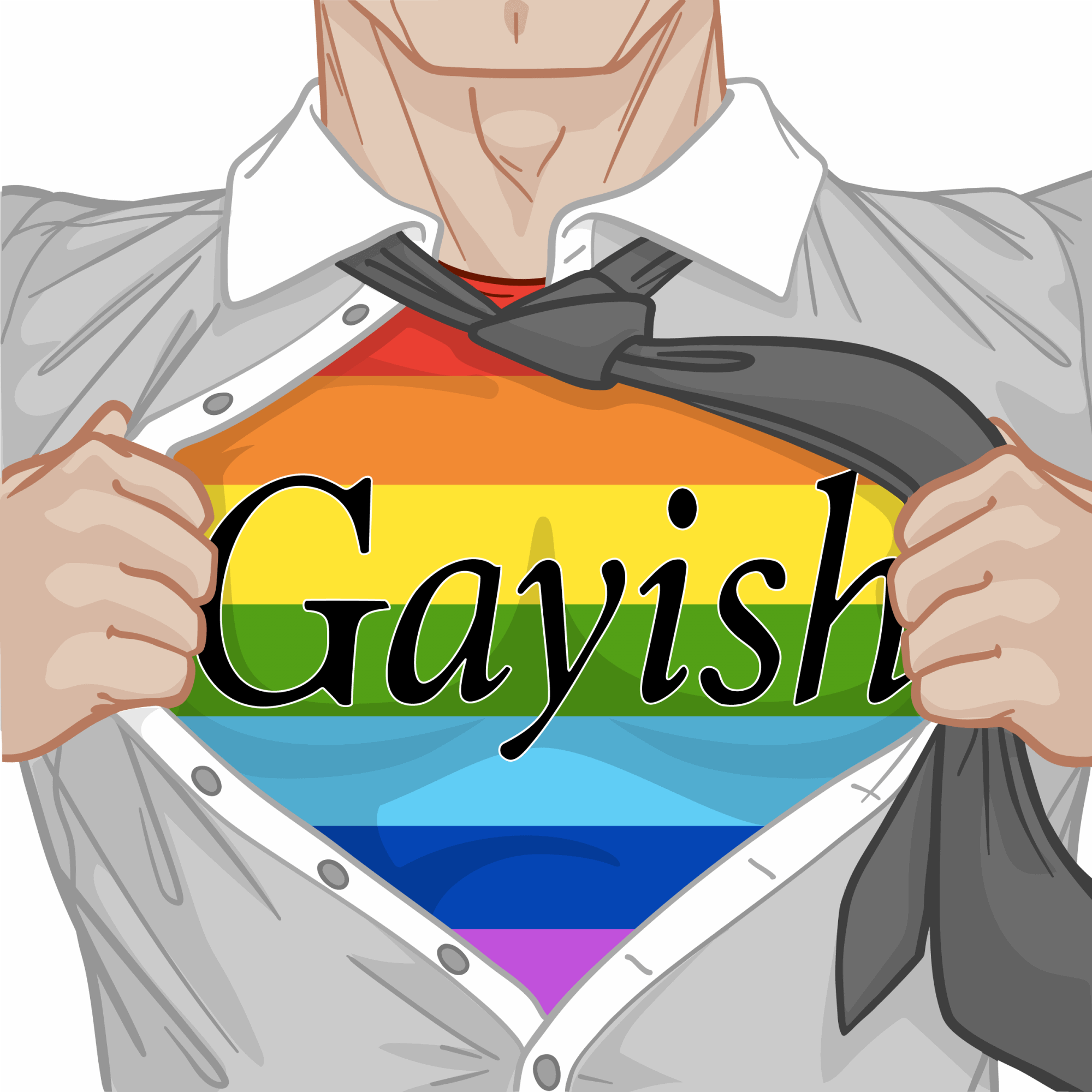 Gayish
Ever felt like a square peg being rammed into a triangle hole – when it comes to sexuality that is. Then Gayish might be the podcast for you. Describing themselves as "bridging the gap between sexuality and actuality" Gayish is a podcast intent on smashing gay stereotypes. They talk about anything from the latest LGBTQ+ news to homophobia to foot fetishes and have a fun, conversational tongue in cheek vibe running throughout every episode.  Their listeners have formed a community called ´the Gayish Agenda´ and can be found on Facebook, Discord, gaming platforms and Spaces.
Gay For Play
Besides having a clever name – existing before the RuPaul game show we might add – Game for Play is an entertaining podcast about queer video games and pop culture. In every episode they take a video game – either new or iconic – ranging from Majora's Mask to Sonic, or their favorite games of the year and talk about it from a queer perspective. They delve deep into the games themselves as well as the cultural relevance and representation found within them. Gay For Play is great for hardcore and casual gaymers respectively.,
We're Having Gay Sex
A podcast about well…sex. The host, Ashley Gavin, was living out the ye old lesbian stereotype of serial monogamy before deciding that – to avoid repeating the same old mistakes – she would take some time off to enjoy the "slut" phase she missed in her 20s. In We´re Having Gay Sex, Ashley Gavin hilariously shares her sexscapades – the good and the bad and the ugly – inviting guests from mixed sexualities, genders and sexes to equally spill the tea on their sexual adventures. Ashley enlists the help of queer friends including a "cancel coach" from the younger generation to keep things at least moderately politically correct – with entertainingly varying degrees of success.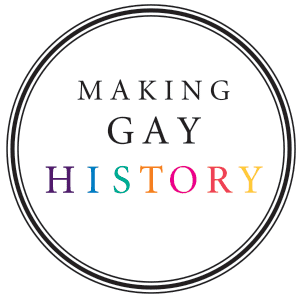 Making Gay History
Our community's history has made us who we are today and we all owe a great debt to those who came before us – really the least we could do is know their names. That said, queer history can be hard to find and even harder to access. Making Gay History remedies this problem by bringing it to life through the voices of those who experienced it – and in easily digestible 20-minute segments to boot. The founder and host, Eric Marcus, provides unheard audio interviews from his archives, which give insight into some of the most important, or forgotten, characters within queer history – from the contemporary to the obscure. Hear from Sylvia Rivera, Ellen Degeneres, Paulette Goodman and J.J Belanger to name a few.
Keep It
Ira Madison III and Luis Virtel effortlessly blend the serious with the trivial in the Keep It podcast. Bringing together the intersection of pop culture and politics with an encyclopedic level of knowledge, they interview famous politicians, comedians, actors, activists, writers and artists from a wide range of fields. Every Wednesday they look to debate and natter about pop culture, TV shows, celebrity gossip and politics – always with an interesting and undeniably gay take. Keep It is always fresh and on the pulse and each episode is further spiced up with fun games for the listeners and guests to partake in.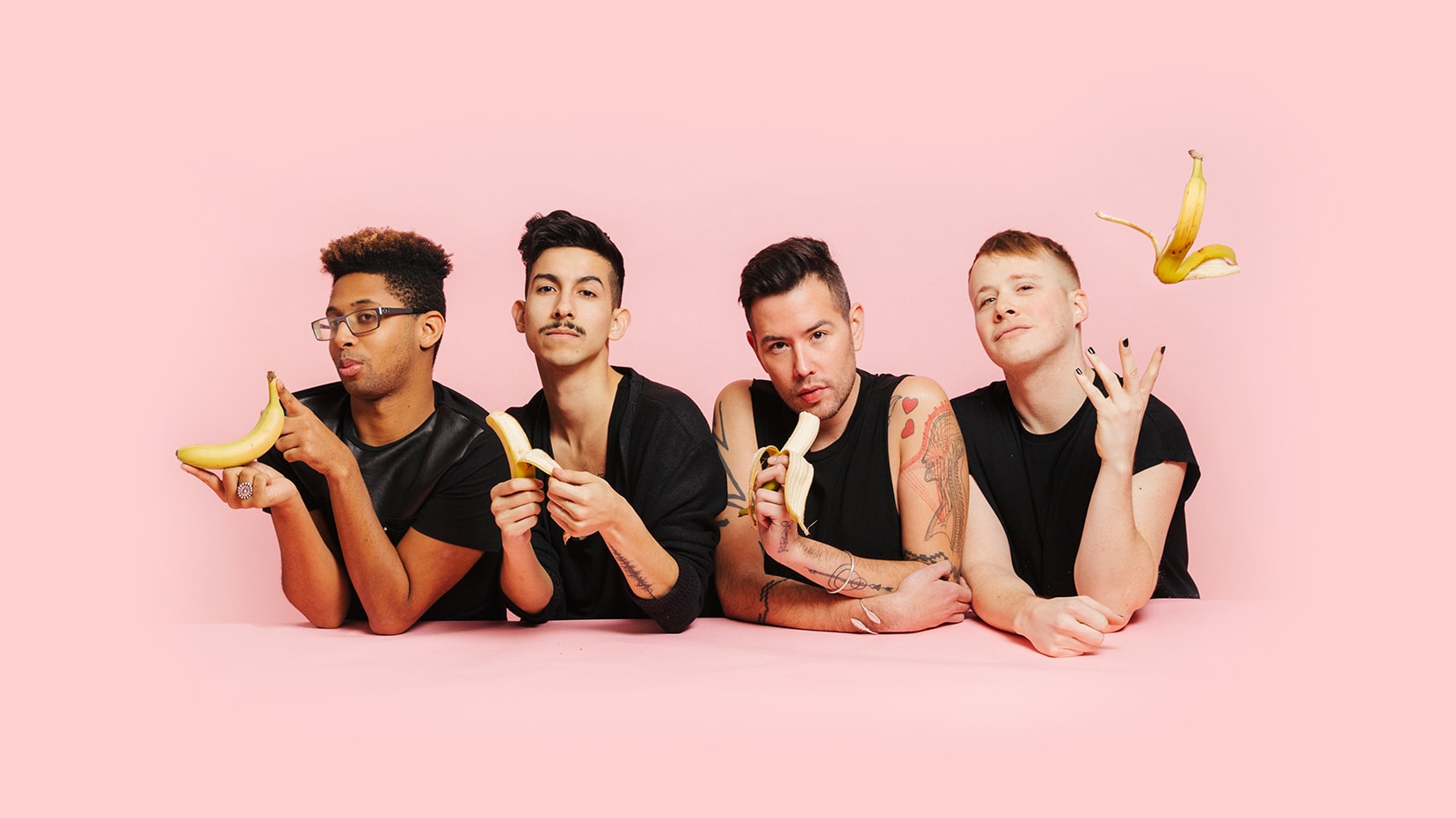 Food 4 Thot
Food 4 Thot is, in a nutshell, four queer friends sitting round a table discussing whatever they want. From the highbrow – sexuality, race and identity – to the extremely low brow – hook up stories and dick sizes. The idea stemmed from frustration at intellectual spaces being elitsely separated from the casual and thus Food 4 Thot was made to wed the two. Discussing everything from philosophy and literature to anal sex and R&B, It's both brain food and junk food. And who doesn't like a balanced diet? 
Two Bi Guys
Two Bi Guys is hosted – as you would expect – by two bi men who discuss the fluidity of sexuality, bisexual relationships and explorations of masculinity and femininity. The whole podcast has a laid-back vibe and interviews members from the often-ignored B of the LGBTQ+ community. Alex and Rob don't hold back as they discuss sex parties, Shakespeare and the lack of bi representation in politics.
---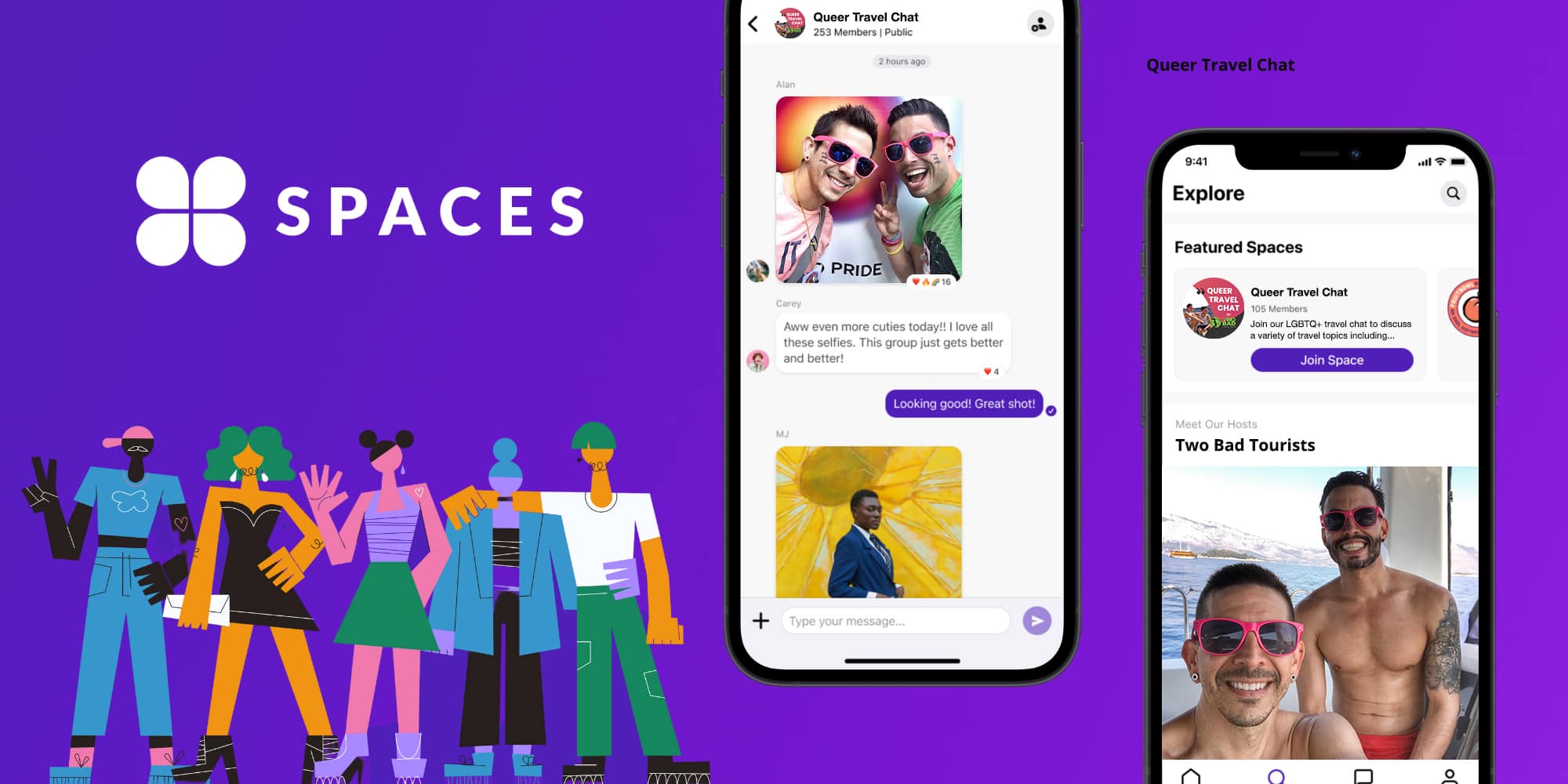 Podcasts aren't the only way to connect with the queer community. Spaces is the only group chat platform designed specifically for the whole queer community. Spaces is committed to being a fun and inclusive place to converse, banter and debate – all free from those grubby trolls you´ll find lumbering around certain other sites. Join our Queer Travel Chat Space and find others that interest you too like RuPaul's Drag Race Fans, Queer Art, The MCU Queer Multiverse, or NYC LGBTQ+. If you can't find it, you can build your own by creating a group and nurturing your own community. Download the app on iPhone or Android and come hang out at Queer Travel Chat Space!
This article was written in collaboration with Spaces.