Are you a thrill-seeker who dreams of exploring the Caribbean? Then, you shouldn't wait around for your friends to accompany you, who are constantly whining about safety and travel fails.
From the Barbados beaches to the reggae land of Jamaica, as a solo traveler, you must be thrilled to bits while venturing into the blue-watered sea. But it's common when you are asked: "Is it safe to cruise along the Caribbean alone?"
Undoubtedly, safety is the major criterion while traveling solo as a female traveler. But you would be happy to know that cruising through the southern Caribbean is entirely safe! But, of course, you need to bring high SPF sun protection creams to avoid seething on those sunny days.
So, are you ready to make the most out of the cruising? Despite a few downsides of cruising alone, countless advantages you can get from this, ranging from single-friendly cabins to other leading amenities.
Hence, these are the top tips for solo travelers before hitting the oceans. Let's get started!
Pack Light
As a soloist, always remember that you will manage your bags only. Hence, before stuffing your trolley into the overhead bin on a flight, you must be prepared to manage curbs, steps, train platforms, and even cobblestones.
Likewise, it's true if you go for a cruise vacation rental, which might need you to haul bags up and down the stairs in shifts. Hence, you need to restrain yourself from carrying too many trolleys. Instead, invest in the four-wheel spinner bag, which you can afford to enhance convenience.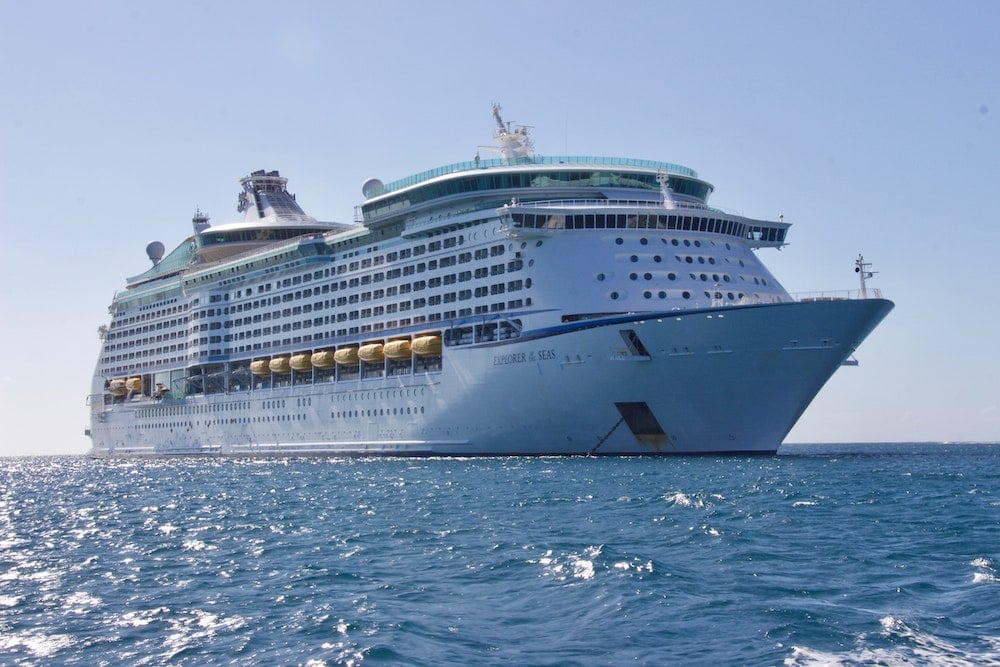 Select Quality Sunglasses
When getting ready for the upcoming cruise it's essential to recall a few protective items that definitely keep cruisers comfortable on board the ship and on land. It goes without saying sunglasses are an important part of proactively protecting your vision and not wearing them will put you at higher risk for corneal sunburn, redness, and long-term issues including cataracts and blindness. Therefore, make sure to pack sunglasses with ideal polarization and enjoy the cruise without worrying about the health of your eyes.
Board the Ship with a Gentle Smile
Sometimes evidently, infinite consecutive ocean days can drive you crazy. But you can board the ship with a smile on your face to utilize extended time on the water. Although if you're not that much a fearless traveler and have numerous qualms about cruising solo, act as you have been here before! Cruising solo is neither a harsh condition nor should be fathomed that way.
Take an Onboard Class
There's something for every traveler, from stunning dance lessons and computers to various culinary classes. These cruises provide hands-on cooking classes if you're passionate about cooking several cuisines. Moreover, martini, wine, or whiskey tastings are also provided by every cruise line, which is a sure-fire way to get well-acquainted with your fellow passengers.
Meet the Front-Desk Staff
The guest or reception services desk or the staff at the front desk will be your first line of defense should go awry on your Caribbean cruise. On your first night at sea, when the queue at the front desk will be gone as everyone is busy having dinner at the hall, come over by the front desk and introduce yourself, which you may find silly. But it's amazing!
Befriend a Bartender
Walk around the ship to find a classy bar before your ship starts sailing. Whether a martini or sports bar or atrium watering hole, it's stunning to have a place to enjoy a classic dinner cocktail with fellow passengers. It would be a great idea to leave a tip of $10-$20 to a gracious bartender. This is how you will be remembered throughout the Caribbean cruise journey and may get a free cocktail.
Conclusion
These are the 5 tips to keep in mind while cruising as a solo traveler. But make sure to buy an insurance policy beforehand to get a full refund upon canceling the trip for any reason. In case you want to cherish the freedom of a solo trip without the solemn planning logistics, a Caribbean cruise is the best way to get your feet wet.