When planning your trip to Osaka, Japan, there is one question you should think about -where will dine when you finally land in Japan? It's a common thing to find people flying into their places of interest without a clear plan – something that may end up causing some inconveniences. Whereas finding a place to dine in Osaka is not an overwhelming task, there are specific places that you should give a try. You don't want to realize that you missed the best part when you are already done with your trip. How would that feel anyway? Regrets, right? We understand that you may not be so familiar with the best Osaka restaurants and that's why we are composing this guide to give you a breakthrough. We want to ensure that when you go to Osaka, Japan, you enjoy the best meals from the best dining venues.
Kashiwaya restaurant
This is allegedly the best restaurant of all time in Osaka, Japan. If you were asking for the best place to dine your favorite meal, kindly ask no more as we have already presented the answer to you. Kashiwaya restaurant has been in the business for a while and as such understands what customers need most. The restaurant is used to hosting international visitors from all over the world so be certain that you will treat more than you deserve. Any sort of meal you order here will be readily available – if the food isn't on their menu, Kashiwaya restaurant will prepare it as a special order for you. Here you will have a taste of Japanese traditional food inspired with seasoned ingredients among other meals served.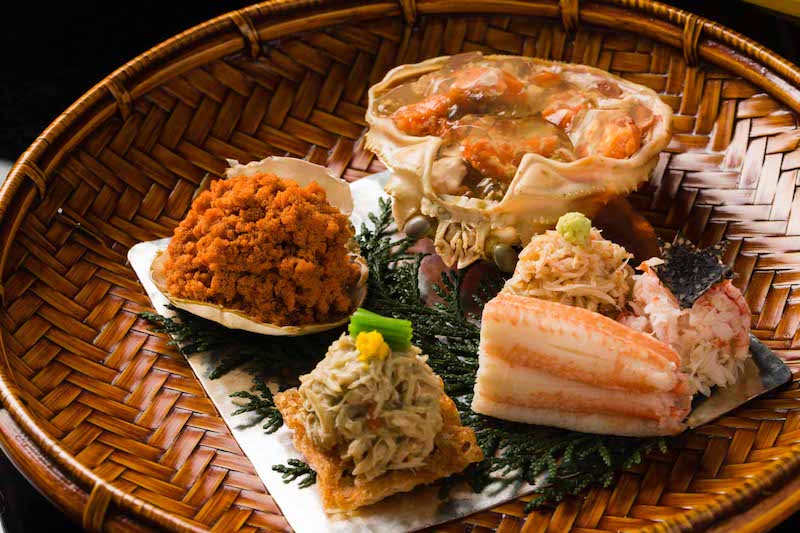 Honkogetsu
When looking for a good restaurant to dine at, you consider a number of things. The number one thing that attracts you is the outside physical appearance of the restaurant. Those with impressive appearance normally attract more customers. If you agree with these sentiments, Honkogetsu will be the first dining spot to attract you. The hotel has been uniquely designed to give you the visual appeal you need to see as you dine. Just by the look of the hotel, you can easily tell that they offer elite dining experiences that nobody should afford to miss. The interior plus the arrangement of tables will marvel at you as soon as you set your foot in. If you love the picturesque dining venues – Honkogetsu is here for you. The Hotel has earned 3 Michelin stars as they use seasonal ingredients to add flavor to their meals. The dishes here are prepared to please the palate and the eye as well. You can order for whatever the sort of meal you wish to enjoy.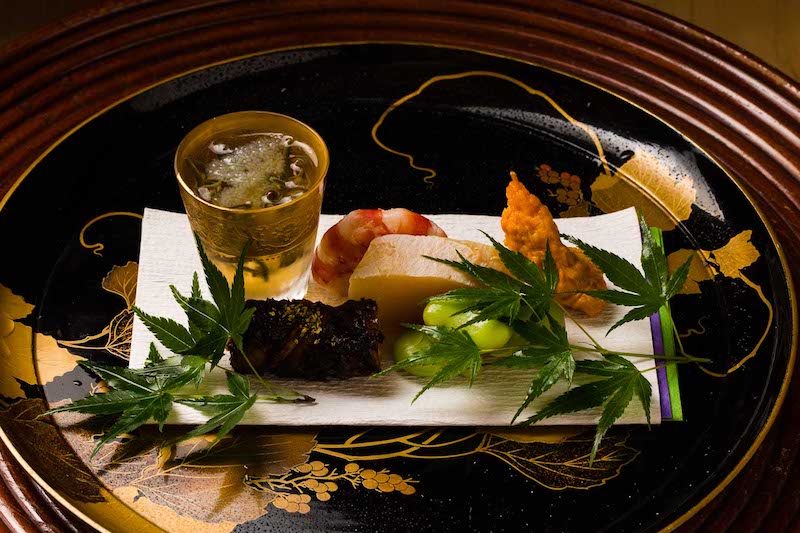 Fujiya 1935
As you can tell from its name, Fujiya 1935 has been serving dishes for 85 years in Osaka, Japan. With all these years in business, the hotel has served millions of satisfied diners. The hotel features various specialties including Wasabi Pasta, bread-with-air-bubbles, amberjack chrysanthemum. For the best experience, the management at Fujiya 1935 requires you to book reservations 5 days in advance. The dressing code admitted here is casual and semi-formal. No guests wearing sandals, T-shirts, or shots are admitted to the dining area. Make sure you follow all the directives here to avoid being involved in embarrassing moments.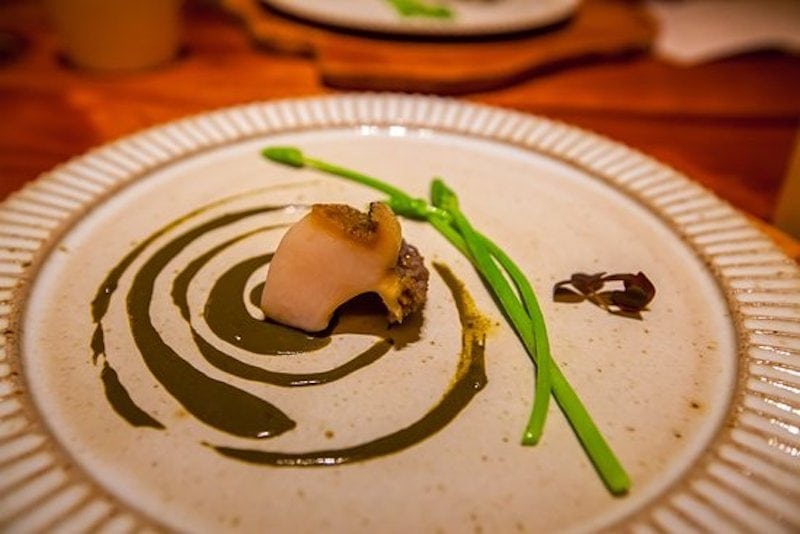 Dotonbori
When you go to Osaka and ask about the best hotel, most of the respondents will recommend Dotonbori Hotel. The Hotel has one slogan -Food is King! Most foodies will advise you to come here from 5:00 Pm. This is the time when the hotel operations gain momentum. The chefs are busy serving diners – you will be invited by the aroma of delicacies such as traditional Japanese dishes. Among the specialties here include Japanese barbecue referred to locally as Yakiniku. You can also try Yakisoba-stir-fried noodles or fresh Octopus Takoyaki. The hotel operates at your convenience, make sure you check in whenever you visit Osaka and fly into Osaka from Manila.
Osakana-ryori Asai
Osaka-or Asai is famously known for preparing meals with the flavor of local ingredients. The Restaurant is located closer to Kuromon Market and serves traditional Japanese meals on a daily basis – be sure you will find traditional Japanese shabu-shabu whenever you visit. Unlike some other restaurants in Osaka, Osaka-ryori Asai offer specialty food courses – so if you want to be a competent chef you can enroll whenever you want. You will like the fact that almost all their chefs are trained here and hence they know their work. Choose your favorite counter and make your food order. Then watch the chefs as they work their magic to prepare your order. They will explain the entire steps along the way! The menu here is available in English and Japanese. Likewise, the chefs here can communicate in either language.
Jinsei Restaurants
This is rated as the best food joint for foodies who love seafood. The hotel is famous for its specialty – fresh sushi. Jinsei Restaurants is one of the best joints that receive thousands of tourists from across the world every month. There are VIP services that you can book in advance. The hotel has a website where you can visit and book your services. You are advised to book in advance for the best experiences. Note that the place hosts very many diners and you can scramble for the table if you come late.
Wagyu Matsushita
Wagyu Matsushita is probably the best place you will appreciate visiting for your meals when you come to Osaka. Here you will sink your teeth into their juicy pieces of wagyu (Japanese beef). Unlike some other hotels and restaurants in the city, Wagyu Matsushita allows visitors to grill their own meals if they prefer to do so. If you are a good chef and want to eat a DIY meal with your family or friends, go straight to Wagyu Matsushita.
Conclusion
When you fly to Osaka from Manila, don't miss to dine at the above Osaka's best restaurants with a view. Your trip to Osaka may be termed incomplete if you dare leave without dining at either of the above hotels. They are famous for some reasons – visit and discover!