If the lures of a Las Vegas style vacation are calling you while living or traveling in Asia, Macau is not the answer. We heard and read that Macau was considered the Las Vegas of it's region and while casinos abound, the Las Vegas style of life does not. Where they differ…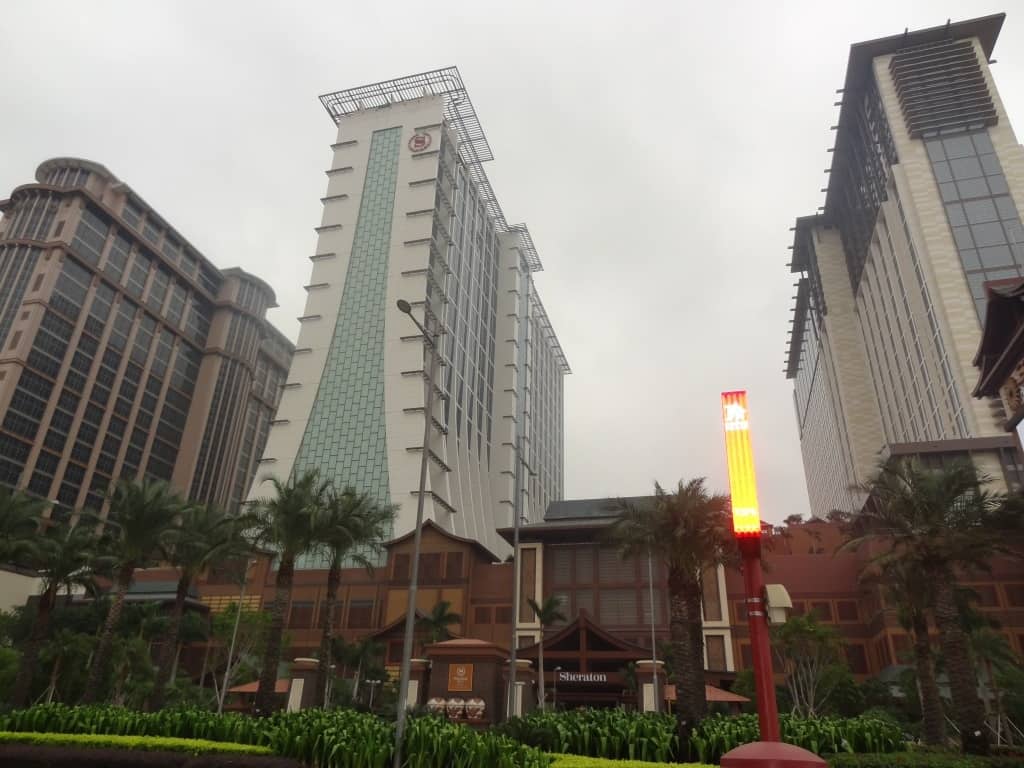 The strip in Las Vegas is filled with pedestrians stumbling around, drinksin hand, hopping from casino to buffet to bar to show. The strip in Macau is where land was added between the two islands of Coloane and Taipa to form the not as pedestrian friendly Cotai Strip which offers luxurious hotels and their associated casinos.
Free drinks seem to pour from a bottomless martini shaker when hitting the slots in Vegas, but you're more likely to find gamblers drinking tea and (laughably) glasses of milk as they make their bets in Macau. There are some designated "high limits" areas in Macau casinos where you can get free alcoholic drinks (the Venetian has one area) but don't be surprised if you're the only one ordering (or get an awkward look). It's not a big drinking culture.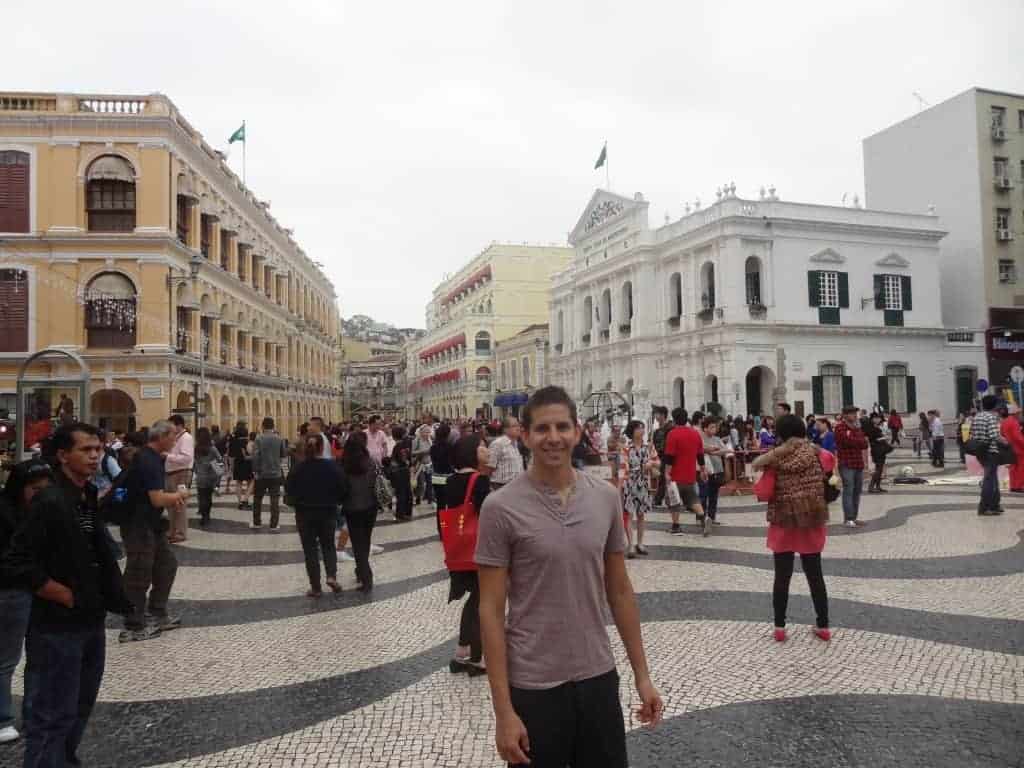 Vegas has plenty of nightlife options with bars for the straight crowd, gay crowd and all those in between. Whereas in Macau, the nightlife has an early curfew and the closest thing to a gay bar might be the gimmicky Michael Jackson Cafe – which we did attend, not realizing that MJ Cafe stood for Michael Jackson.
This is not to say that Macau isn't worth the visit. If gambling is what you seek, there are plenty of grand casinos and gorgeous hotels to tickle your fancy. Macau actually has a larger gaming economy than Las Vegas. So that scene it there, probably even the best that exists. It's just a little sleepy.
But what we would suggest for Macau is to not get too caught up in the "Las Vegas" gambling scene and be sure to check out it's unique culture. Once a colony of Portugal, this mixed Chinese-Portugese city has plenty to offer. The historic centre of Macau is an excellent place to start. From Senado Square to the narrow streets that connect to it, there are plenty of food stands, shops and colonial buildings to entertain your eyes, mind and most important of all, stomach!
The ruins of St. Paul's Cathedral are a popular sight too. And once you climb the steps up to the remaining stone façade, you're high enough to get a good view of the tight streets packed with people meandering through the chaos.
For an even better view of the city and to escape the crowds, head up to the Fortaleza do Monte (Monte Forte). Here, you'll find great photo ops if it's a clear day and it also contains the Macau Museum.
So while you can certainly spend your time at some of the best casinos and hotel resorts around (like the Venetian), be sure to make time for what we would consider the best Macau has to offer, it's own local culture, rather than the flashy and drunken nightlife of its Las Vegas counterpart.