Contiki brings together travelers from all corners of the globe to discover new cultures and a little part of themselves along the way. Across 350+ global trips they sort out the stressful stuff like transport and accommodation, leaving you with unique travel experiences you wouldn't be able to book on your own. Throughout your trip their expert Trip Managers and Local Guides use their local insights to help you discover an authentic side to the places you visit. Their trips are designed for young travelers from ages 18-35. Although most of their trips are not LGBT+ specific, they recently started offering LGBT+ group trips to pride events across Europe.

About Contiki
Contiki was founded in 1962 by a group of young people in London who were short on cash but high on a dream. In the mid-80s' they become part of the Travel Corporation and joining an awesome group of global travel brands in the process. TTC remains a family-owned and run clan of brands driven by excellent service, values we'll always uphold. As well as offering unique travel experiences, now, more than ever, they're committed to sustainable tourism.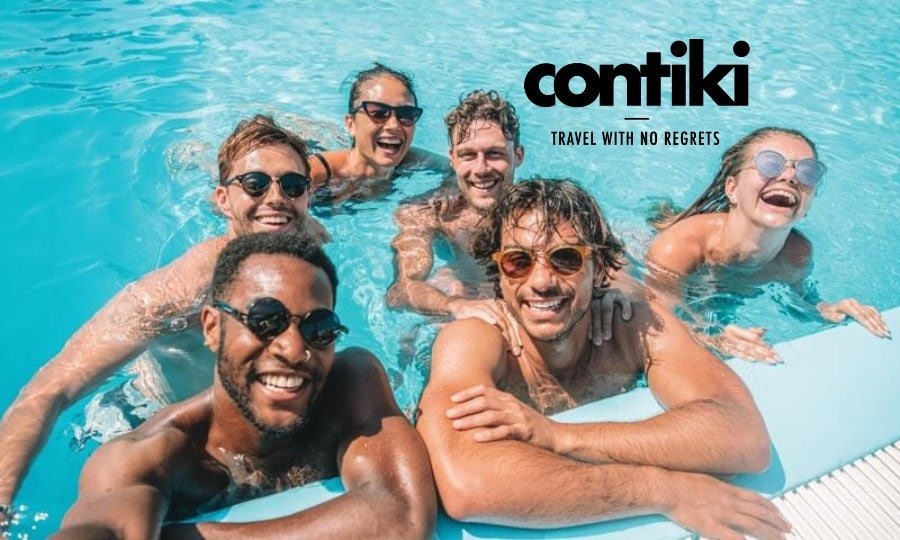 Contiki trips include the coolest accommodation, unique experiences and social travel experiences that are difficult to find elsewhere. Plus, they give you heaps of free time, flexibility and optional add-ons so you can craft your perfect itinerary – your trip, your way. This is the Contiki difference. They takes the hassle out of travel, sorting transport, accommodation and a bunch of delicious meals for the duration of your trip. But it's your trip, your rules, which is why our travel styles, optional experiences and flexible itineraries give you the freedom to build the trip you want.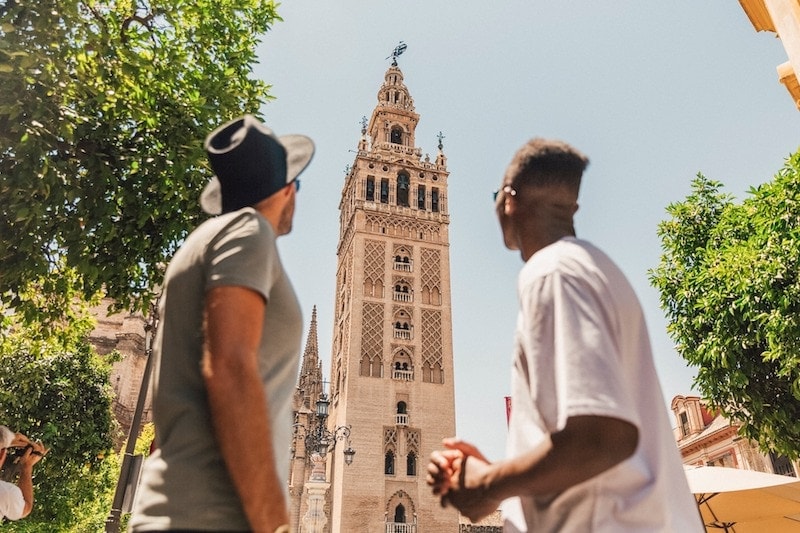 Explore Pride Tours from Contiki
Contiki offers pride tours trips to Madrid, Barcelona, Ibiza, Berlin and Amersterdam. Take a look at some more of their tours to see what interests you the most. Explore all trips from Contiki →
Looking for Another Gay Group Trip?
We recommend a few different tour operators that do gay group trips and they all offer great itineraries and experiences that you'll surely love and won't forget. Explore all gay group tours →
Note: This information is created in collaboration Contiki, however rest assured all opinions are 100% our own and we would never sacrifice our integrity for a sponsorship. Some of these links may also be affiliates which means using them won't cost you any extra but we do receive a small commission for each referral. You're not obligated to use them but we appreciate it if you do. Thanks in advance for supporting this site if you choose to use our link.