This article was updated on May 31, 2021.
Europe is considered one of the most LGBT-friendly regions of the world and Finland is no exception. This country of roughly 5.5 million people is located in Northern Europe and forms part of the Nordic countries which include Finland, Norway, Sweden, Denmark and Iceland. Finland also shares a border with Russia but couldn't be more different in terms of LGBT rights, open minds and acceptance. Finland ranks extremely high with regard to LGBT rights, protections and social acceptance of the LGBT community. In fact, Finland is a leader in gender equality and is a model for many countries around the world. Finland also ranks among the best in the world for its public education system. Having a solid and diverse education is one of the best forms of battling homophobia.
Most visitors to Finland will pass through the country's capital of Helsinki, which is a modern city of about 650,000 people. Like its neighbors, Finland has a long and cold winter but there are many fun and exciting activities. After all, Finnish people don't just lock themselves up 6 months of the year. Instead, they make the most of the situation and enjoy a variety of winter activities. The summers are short but due to the position in the continent, you will have light into the late hours of the night in Finland.
Whether you decide to visit during summer, winter or sometime in between, you'll be welcomed by open and progressive people who will show you the best Finland has to offer. Want to see the northern lights? Fall and spring are best. Maybe sleep in an igloo-style hotel with glass ceilings to enjoy the winter wonderland? Yep, you can do that too. Or perhaps you want a gay Finland experience? Visit Helsinki to eat delicious cuisine, enjoy the nightlife and of course, do a Tom of Finland walking tour.
So instead of trying to escape Mother Nature's fury, why not dig into the season on a snowy schlep in a northern destination. Finland is an exceptional winter travel destination. During the day, endless countryside is blanketed in icing sugar snow and peppered with frozen lakes. At night the sky is an eruption of light and color as the Aurora Borealis enthralls. Beyond of the Nordic nation's natural beauty, Finnish people embrace the season. Skiing, sledding and snowshoeing are life. Ice fishing is the defacto pastime. And when things get too frosty, locals warm up their breeches in traditional smoke saunas.
If you're interested in booking a gay tour of Finland, the guys at Out Adventures just launched an exciting expedition that makes the most of the country and the season. Here are some sizzling highlights from their frosty foray.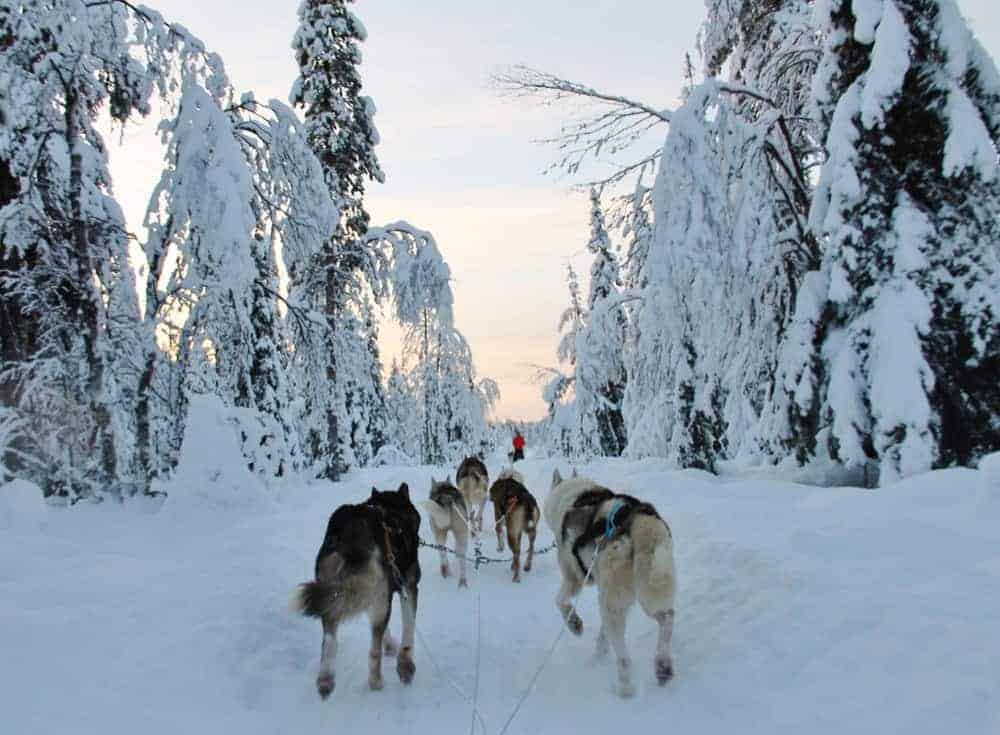 Enjoy Finland Doggy Style
Take the reins on a traditional dog sled in blistery Finnish forests. With the help of a local handler, you'll learn how to steer and control the pups before hitting the countryside for an invigorating excursion. MUSH!
Slumber Below Aurora Borealis
Finland is one of the world's best countries to witness Aurora Borealis, aka the Northern Lights. On Out Adventures' tour, one memorable experience will be falling asleep under the natural wonder in these unique glass-roofed cabins.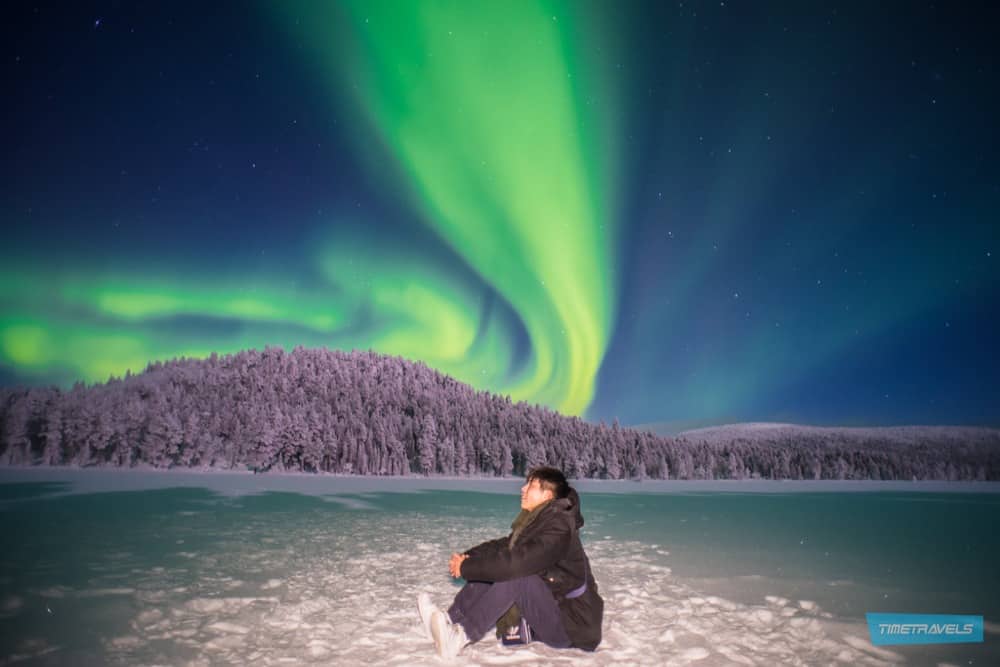 Experience a Snowmobile Safari
Another exciting experience with the Northern Lights will be an evening spent snowmobiling through gorgeous groves and wondrous starlit woodlands to seek out the light show. Keep your camera handy. Endless photo opps await.
Cross the Arctic Circle off your Bucket List
Explore the sparse fjords, fens and fells of Lapland up north. While you're up here, you can even partake in an invigorating polar plunge….or not.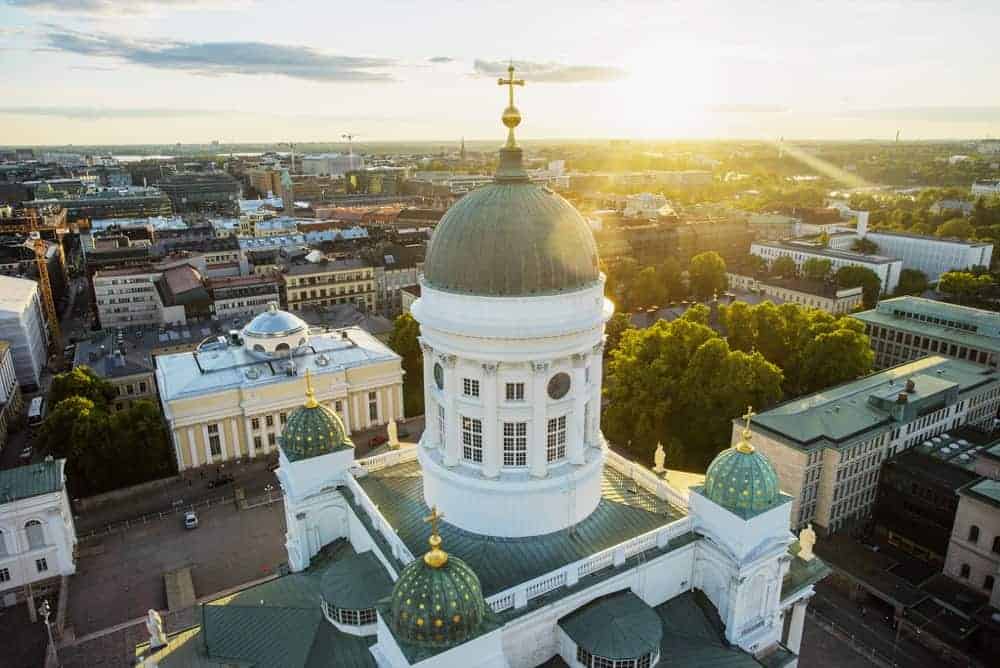 Glide Across Snow Covered Country
Finland offers exceptional cross-country skiing. Specifically, the aforementioned Lapland region is laden with trails through otherworldly landscapes. This is by far the best way to see Finland's shockingly Instagrammable thousand lakes. 
Defrost in a Finnish Sauna
When you've had just about enough of the cold, do as the Finns and enjoy a centuries-long traditional smoke sauna experience. Local lumber is burned inside stoves within a chimney-less room. When the temperature is just right, the smoke is ventilated out and the gentlemen ushered in. 
Discover Tom of Finland on a Walking Tour for a True Gay Finland Experience
Another way to warm up is the steamy Tom of Finland walking tour in Helsinki. The experience begins with an audio-visual introduction to Touko Valio Laaksonen, aka the famed erotic artist better known as Tom of Finland. After the introduction, a local guide will lead you through the streets of Helsinki discovering everything from Tom's local watering hole to his preferred cruising park. Finland gay culture is marked by this famous artist and his work is well known around the world in the LGBT+ community.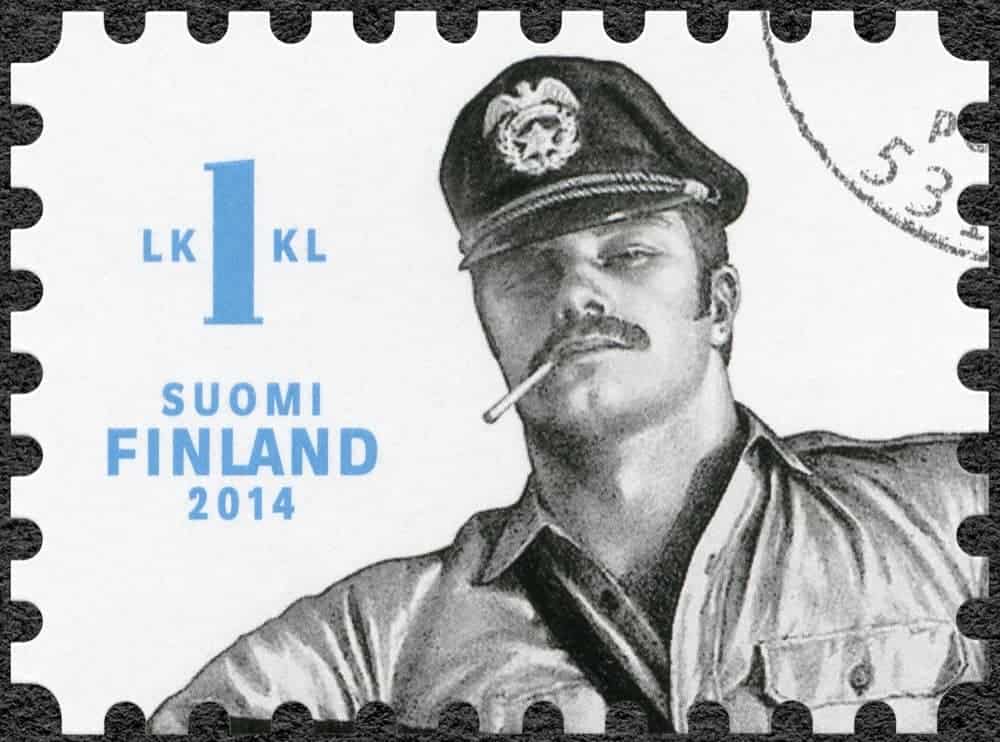 Dine in Style in Helsinki
Nordic cuisine reaches new heights in an array of highly lauded Helsinki restaurants. The capital boasts six Michelin star restaurants, all touting locally foraged ingredients, reclaimed Finnish recipes and heritage everything. On Out Adventures' tour, you'll dine at two of the aforementioned Michelin Star restaurants. Bon appetit!  Er… Hyvää ruokahalua!
Take a Food Tour in Helsinki
Food and drink also play a huge part in local culture so it's a great way to immerse yourself. A staple in the Finnish diet is fish and you'll find it in various forms, served most days during your trip including breakfast, lunch and dinner. Try the cold-smoked salmon from the Hietalahti Market Hall. This food market is a fun way to see how locals eat and shop for fresh food. Pickled herring is also quite popular amongst Finnish people. If you're a chocolate fan, then you'll want to visit the Finnish favorite chocolatier: Fazer Café. The original confectionary café was opened in Helsinki in 1891 and it remains a landmark in the center of the city.
Sit on the Real Santa's Lap
ATTN Santaphiles: Finland is home to Santa Claus Village, the ultimate ode to ol' Saint Nick. Feed carrots to real reindeer, deliver your Christmas list in person and make the naughty list by popping a Kris Kringle on Santa's lap. Just kidding… or not…
Ferry Fjords
If weather permits, a great way to wallow in Finland's endless wintery landscape is a ferry ride through its fjords. You'll be dumbstruck by endless Kodak moments bombarding you from every angle. 
Out Adventures is the only LGBT tour operator organizing winter tours of Finland. Break out your thermals, lace up your winter boots and click here to learn more about the all-gay winter escape today. You can save up to $200 on all Out Adventures trips when booking online. Click here to get your special discount.
Note: This article was written in partnership with Out Adventures, however, rest assured all opinions are 100% our own and we would never sacrifice our integrity for a sponsorship.