Bathhouses date back to the Roman Empire and since same-sex activity wasn't that taboo during Pagan times, you can't help but think that things happened. It wasn't until the late 19th-century that bathhouses came to the US as just a place to bathe, but that soon changed by the mid-20th century when they were frequented by closeted gay men with the American gay bathhouse scene reaching its peak in the early 1970s. Today, gay bathhouses or gay saunas can be found in cities around the world. Although smartphones with hook-up apps are a convenient way to cruise, nothing can replace these gay institutions where you can live out your erotic fantasies with guaranteed action and without judgment (or endless swiping).
When you step inside a typical gay bathhouse, you'll get a towel and locker and then find your way around amenities like a pool, jacuzzi, bar, open showers, steam rooms, saunas and private rooms/cabins. Some even have dark mazes, fetish dungeons and orgy spaces. Most offer some sort of membership, but you can often purchase a one-time pass. Some gay bathhouses even cater to a specific clientele like bears, leather, twinks or jocks. Before visiting, check their website/social media as many are open 24/7, yet draw a crowd for themed nights like fully naked, underwear only and leather/kink. No matter what you're into, check out our list of the top 15 gay saunas and gay bathhouses around the world.
Athens, Greece
Alexander Sauna – this is Athens' most popular gay sauna located in the heart of Gazi. You can't miss the Alexander – it's one of the tallest buildings in the area with a huge rainbow flag on the side. It's a clean facility with 4 floors of different spaces. Entrance is 16€ ,8€ if you're under 30 years old, 25€ for two visits and 51€ for five. This is the gay meeting place for both visitors and locals and you can even rent a hotel room in the same building.
Berlin, Germany
Der Boiler – one of the most popular saunas in Berlin located in Kreuzberg. You'll find a combination of traditional spa amenities plus plenty of darkroom adventures. There's a nice bar on site with drinks and snacks. Very clean facilities, nice looking guys with a wide range of ages. It's worth the 25€ entrance price and is open every day of the year.
Madrid, Spain
Sauna Paraiso – without a doubt, the nicest and most popular sauna in Madrid. Entrance is 16€ Monday to Thursday, 18€ Friday and 19€ Saturdays, Sundays and holidays – but it's clean and worth the price. You'll find all the expected amenities in this large sauna including lockers, pool, jacuzzi, steam room, dry sauna, private cabins, showers plus vending machines and an onsite bar.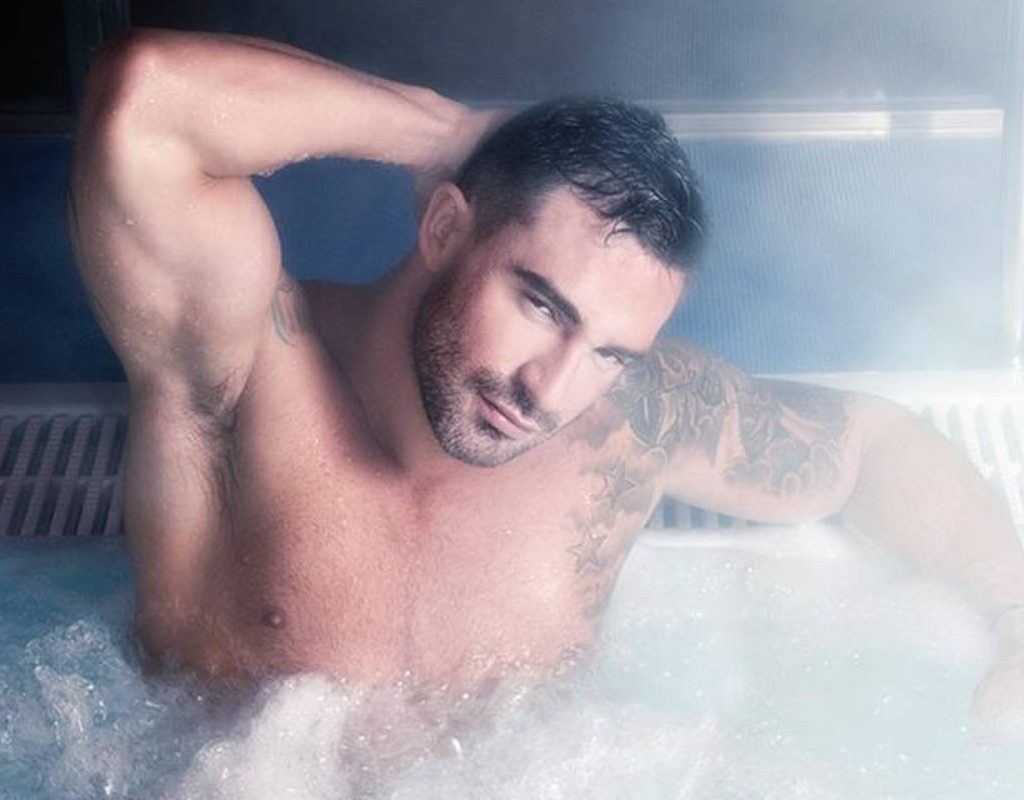 Bangkok, Thailand
R3 Sauna – Described as a luxury gay sauna for all the gay community, this sauna can be found in Ratchada Soi3 – a busy business district popular with expats. Especially busy at the weekends and holds special on-site events aimed at both foreign visitors and locals alike. R3 owns a few different saunas around Bangkok such as Sauna Mania, which has a slightly grittier sexy feel about it and can be found right up in the gay district of Silom.
Puerto Vallarta, Mexico
Spartacus – Puerto Vallarta's only gay men's sauna and bathhouse. This is a very clean, European-style sauna with lockers, private cabins, mazes, darkrooms, outdoor rooftop pool, jacuzzi and more. Open from early afternoon until 7am on weekends and holidays. The facility is located right in the heart of the Romantic Zone and near all the popular gay bars and clubs.
Paris, France
Sun City – Very popular and rather huge European gay sauna. Facilities include a gym, cinema, bar plus all expected amenities to a high quality such as steam rooms, jacuzzi, swimming pool, dark rooms, private cabins and more. The sauna is open 7 days a week from noon until 2am. Hours are extended until 6am on weekends.
Amsterdam, The Netherlands
The only gay sauna in Amsterdam is called Nieuwezijds. The large facility offers a Turkish bath, steam room, Finnish sauna, jacuzzi, dark room and private cabins. The sauna also offers massage services for purchase. Admission is 24.50€ and includes a free drink with entrance. The Sauna is open from 12pm-2am 7 days a week.
London, England
Pleasuredrom – open 24/7, this sauna for gay and bi men has been running since 1996. Located near Waterloo Station, the facility offers a four-hundred locker changing room, London's largest gay sauna pool, two steam rooms, two saunas, private rooms, lounge, cafe, and bar with drinks and snacks sold 24/7.

Lisbon, Portugal
Trombeta Bath – this is by far the most popular sauna in Lisbon. It's located in Bairro Alto near many of the other gay bars. Clean place, newly expanded and comes highly recommended by locals. Entrance costs 18€ and 14€ for under 36´s on Mondays and certain hours. Definitely a popular place on weekends after the bars and clubs close.
Toronto, Canada
Steamworks is a private men's gym, sauna, bathhouse for men 18 years and older… you know, men looking for other men! Cabins are only available for rent but there are plenty of public spaces to play as well. No alcohol is served in this facility, but you can purchase a variety of snacks and non-alcoholic drinks. Steamworks is located in The Village, Toronto's popular gay neighborhood and includes are the standard amenities.
Rome, Italy
Adam Sauna – a friendly sauna with a playful vibe to it. You´ll find all the usual facilities like a bar, jacuzzi, spa, pool, steam room, cruising and dark room area with private cabins, but also a games room to play darts, table football and just hang out. It´s members only but easy to join for only 10€ and the sauna has a fair 15€ entry fee.
Barcelona, Spaina 
Sauna Casanova – one of the most popular saunas in Eixample, which is Barcelona's gay neighborhood. This sauna is located on multiple levels and offers both small private cabins as well as large cabins available to rent. Facilities include lockers, pool, jacuzzi, steam room, dry sauna, showers plus vending machines and an onsite bar. The facility is open 24 hours and they charge a 19.50€ entrance fee.

Sydney, Australia 
357 Sydney City Steam – The largest gay sauna in Australia with four floors of potential fun to be explored. Centrally located and internationally sought after, it´s also the busiest sauna in Sydney with visitors and locals alike. Besides the usual saunas, jacuzzi and private rooms, it also houses "fantasy rooms" including wrestling, mirror, bondage and live camera rooms. The top floor is a sex free rest area and bar offering momentary respite from your adventures.
Bogota, Colombia
Cómplices Spa – popular gay sauna in Bogota with video bar that caters to a younger crowd. It features clean and modern facilities with a steam room, jacuzzi, Roman pool, private rooms and lockers. Enjoy strip shows and themed parties throughout the week, but it's most popular on Fridays.
Milan, Italy
Royal Hammam – offers an upscale and relaxed sauna experience with a swimming pool, terrace, Turkish bath, dry sauna, jacuzzi, dark room and bar. It's important to point out that you'll probably need a membership card to enter the sauna. This is common practice throughout much of Italy so don't be surprised if you're asked. Luckily, it's easy for foreigners to buy the membership as most places will sell it to you at the door.
Featured image credit: Axel Hotels