Home is where the heart is, and the hearty are! That is, at least when it comes to boarding Samsara – the home-from-home luxury catamaran piloted by dynamic duo Micha and Charly. Together the threesome – men and boat alike -make up Sailing Samsara, offering a slice of freedom for the LGBTQ+ community via their exclusive sailing trips. 
Micha and Charly are opening up their home to travel on – be it for a day or weeks! Unlike weighty cruise liners, Saling Samsara goes where the wind takes them – not operating on a fixed trajectory. Sure, the expeditions aboard their luxury Catamaran venture out into the well-known beautiful parts of the world – such as the Bahamas, Caribbean, and the French Polynesia – but the exact whereabouts of where they anchor is entirely up to their guests. Maybe you prefer lively beach bars and sunset coastal parties. Or perhaps hidden coves and wildlife teeming forests are more your thing. Either way Sailing Samsara believes in giving their new shipmates true autonomy in crafting their own adventures – adapting as the journey unfolds and experiences present themselves.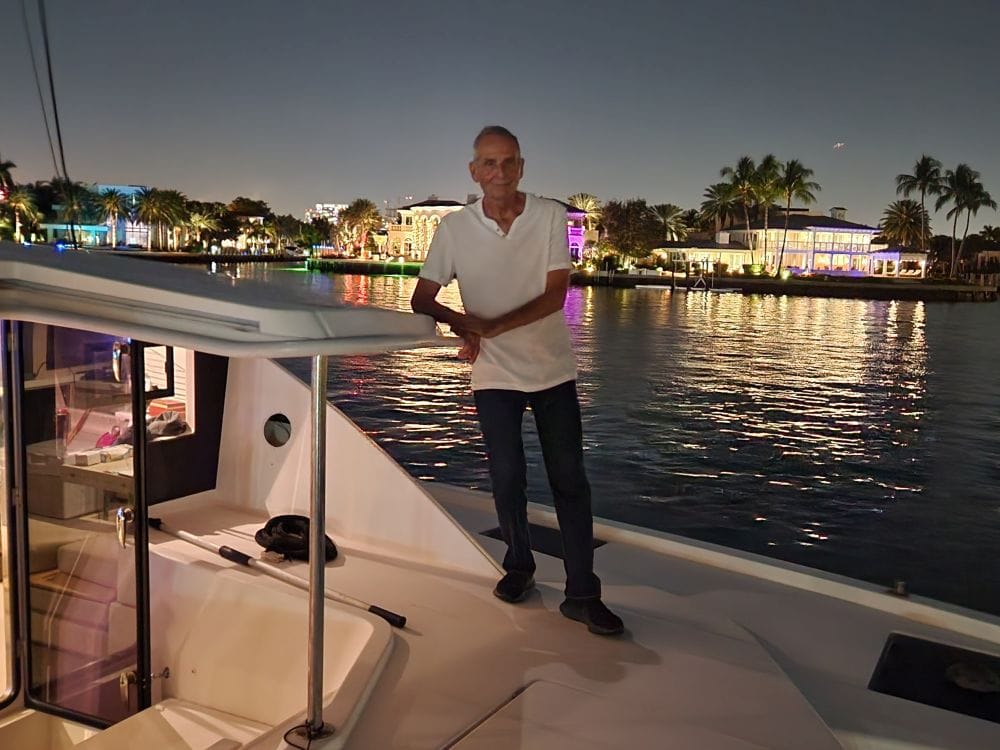 A Song of Wind and Water
To understand where you're going it always pays to look back at where you've been. Sailing Samsara's back story is that of friendship and the coming together of two like minded individuals with very different, but complementary, characters.
Micha is a German born former airline pilot and circumnavigator, known for his honesty, intelligence and pronounced sense of reliability and precision – all great traits in a captain. His sailing skills are unmatched – tried and tested by crossing all the world's oceans. He had a rather sudden rise to fame after surviving 4 days in the open ocean when his boat was capsized by a hurricane – with his story published across the international media. Needless to say, Micha is somewhat of an expert in survival and a capable hand upon the helm. 
His partner in crime, Italian born Charly, is himself a bit of a celebrity having served as a chef for the likes of Gianni Versace, Madonna and even – her royalness – Cher! The latter even affectionately nicknamed Charly "The King of Bolognese" for his trademark dish. Of course, he brings his cooking skills to the table – literally as the ship's chef – but also his serene yet outgoing personality and an endless love for helping others have the best experience.
The concept is beautifully simple: to combine luxury with unfettered adventure and create experiences that are a collaboration with their guests. Sailing Samsara have been to exciting locations the world over and are continuing to go places – both literally and figuratively – in the near future.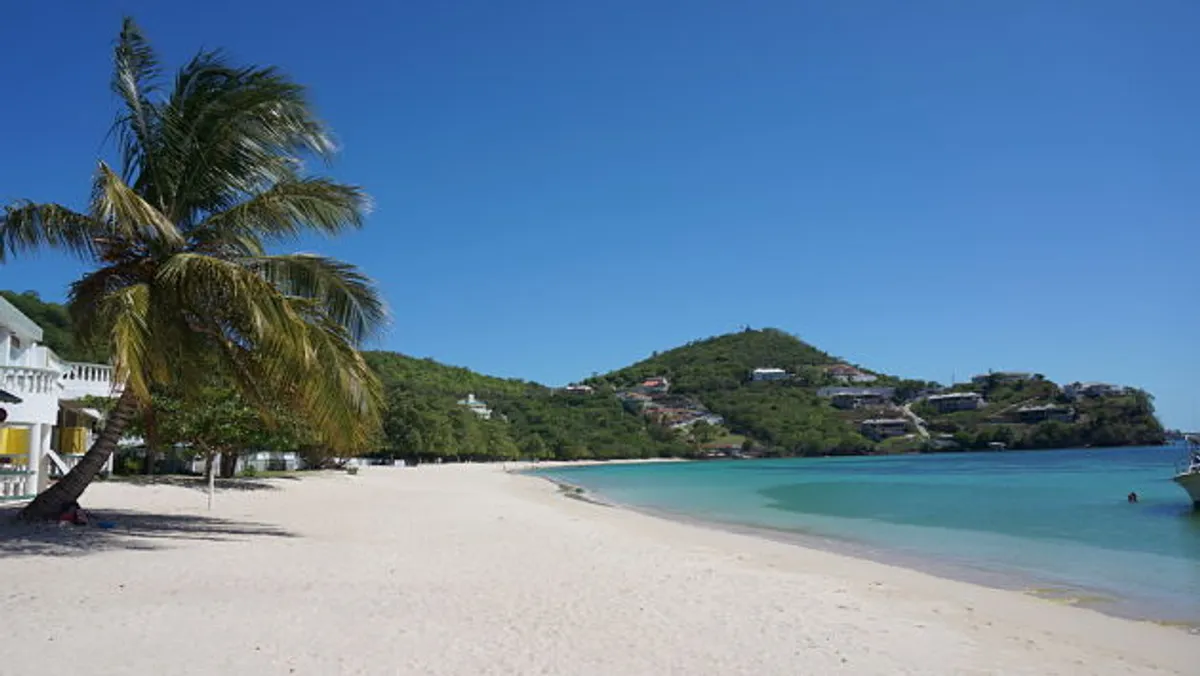 Places to Go, People to Be
The world has a lot of intimate places longing to be discovered – don't we all – and Sailing Samsara are a ticket to exploring them.  From The Bahamas and the Caribbean to the Pacific, Hawaii, and French Polynesia. From Tahiti to Bali to deeper into the Indian Ocean and Mediterranean, Sailing Samsara finds the undisturbed places in them all and lets their guests decide how to enjoy them. 
Over 2023 and the first half of 2024 Samsara will be exploring the Southern Caribbean from Grenada all the way up to St. Maarten. Grenada is the very epitome of what the Caribbean truly is: unspoilt beauty. A lot of places on the island are only reachable by boat and avoid the influx of tourists found elsewhere. With Sailing Samsara, guests visiting Granda can choose to relax on – otherwise unreachable – pristine perfect beaches and/or intrepid passengers can take a tour into the depths of the island's jungles past cascading waterfalls and unique wildlife. 
Over December/January Samsara sails onward through Martinique, Dominica and Guadeloupe – each with their own distinctive personalities, but equally undeniable beauty. As just one example, on Martinique, guests choose between sophisticated shopping and on shore dining experiences, visiting a 17th century fort, swimming with turtles or hopping between black and white sandy beaches – or all of the above! 
Finally, Samsara spends February 2024 to March 2024 sailing through Antigua & Barbuda to Nevis & St.Kitts before porting at St.Maarten. Each with their own escapades and hidden treasures waiting to be discovered.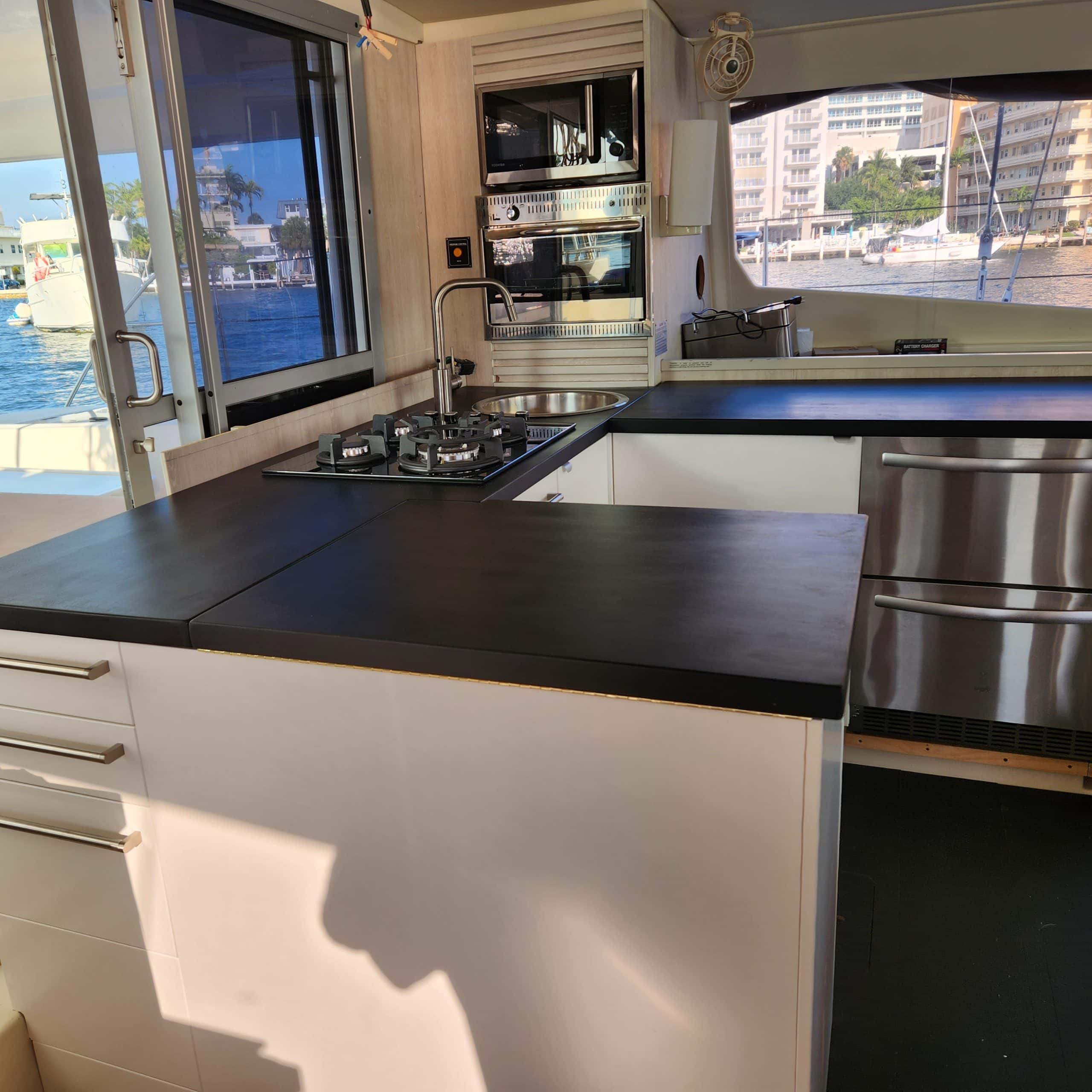 Boarding Samsara
Samsara itself is an impressive vessel, birthed in South Africa by one of the largest catamaran builders in the world. The 51 feet long leopard catamaran is a floating paragon of luxury to rival most hotels, equipped with all the creature comforts you might need to supplement any adventure on the high seas. Aboard Samsara you'll travel in sumptuous style while staying in an air-conditioned double cabin equipped with its own private bathroom.
A spacious sundeck offers opportunities to catch some rays when there isn't a beach nearby and its back cockpit is the gathering point for barbecues and parties under the stars – with underwater lighting drawing in flocks of fish to join the party! A large kitchen lends space to enjoy Charley's award-winning cooking – or to grill your own self-caught fish. Samsara is clothing-optional and there's plenty of space to get some alone time should you so desire – not to mention romantic dinners to enjoy with a loved one as the sunsets over the ocean.  
For the fearless, Samsara has everything you could ever need to supplement any beach adventure. They have waterski, kitesurf, snorkel and spearfishing equipment. There's paddleboards, fishing equipment and even a SEABOB underwater scooter! 
No trip with Sailing Samsara is ever truly the same and after sailing with them – being full of new memories – you won't be either!
This article is sponsored by Sailing Samsara