The coronavirus pandemic caused the travel industry to grind to a halt with international border restrictions, reduction in flights and the closure of hotels and other tourism businesses. But now halfway into 2021, the outlook for travel is finally looking much better. Depending on where you live you might even be able to book that trip you've been waiting for over a year to take. Maybe you're ready for a beach vacation or you want to hit the dance floor again. Whatever your plan, we're hooking you up with some cute and sexy clothing and apparel from our friends at JJ Malibu. So as you start dreaming of that next big trip, we thought we'd offer some cool suggestions to dress for success, look your best and maybe even get laid….hey! Here are a few of our favorites that you're sure to love. What are you waiting for? Spice up your drawer with some new gear and let loose your wild side.
Ring Leader Harness
Want to turn heads at the next circuit party? We've all been waiting an ungodly amount of time to finally hit the circuit scene again. Now that venues are opening and organizers are rescheduling their canceled events, it's time to stock up on some sexy partywear. With this cute, comfortable and inexpensive harness you'll be singing all eyes on me in the center of the ring, just like a circus (yaasss, Britney)! Show your dominant side and get kinky, get wild and be the true you!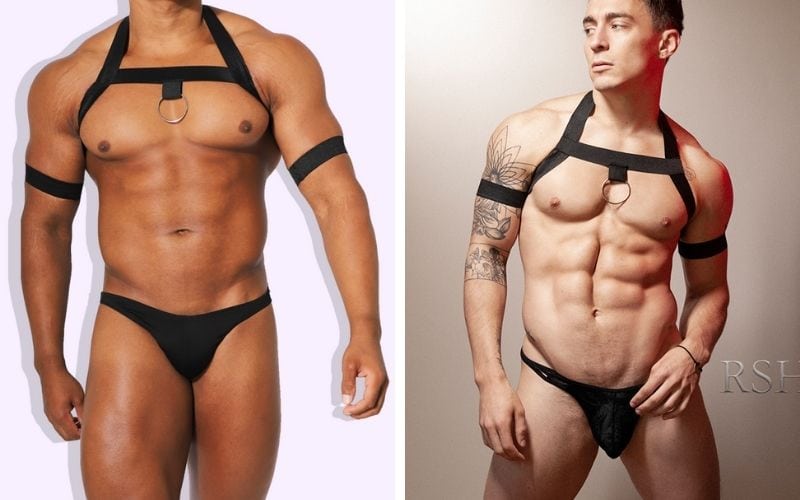 Comfy Bae Hoodie
The summer travel season may be short this year so why not get ready for fall. Better yet, grab one of these hoodies and stay warm on that long plane ride this summer to wherever it is you're finally traveling to. You are 100% Bae material! Stay comfy and cozy all year round with JJ Malibu's favorite hoodie! The best thing about hoodies is that you can wear them anytime, anywhere and all day. You can never own too many hoodies.

Reusable Galaxy Facemask
Are you masc 4 mask? How about a quarankween? Yes, we all hate wearing them, but if you're planning on traveling soon wearing a face mask is required on flights and could still be required in various venues or public spaces as well. So hey, since you have to wear one anyway, you might as well look good and make a statement. This washable and reusable galaxy face mask is lightweight, smooth, breathable and made from a comfortable material. So if you have to wear one for hours on end during your next flight, you can be sure you'll stay as comfortable as possible.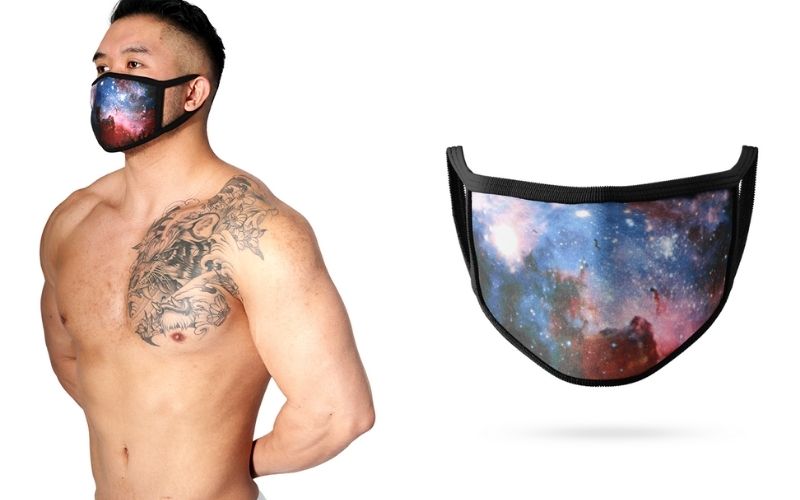 Leopard Print Jockstrap
What does your underwear say about you? What you have on under your pants is yet another opportunity to express yourself, show off your personal style and enhance your best ass-ets. But seriously, how have you gone this long in life without a leopard print jockstrap? Traditional? No. Want to make a confident and sexy statement? Yes. Your booty will look so delicious in this jock that it will be difficult to resist.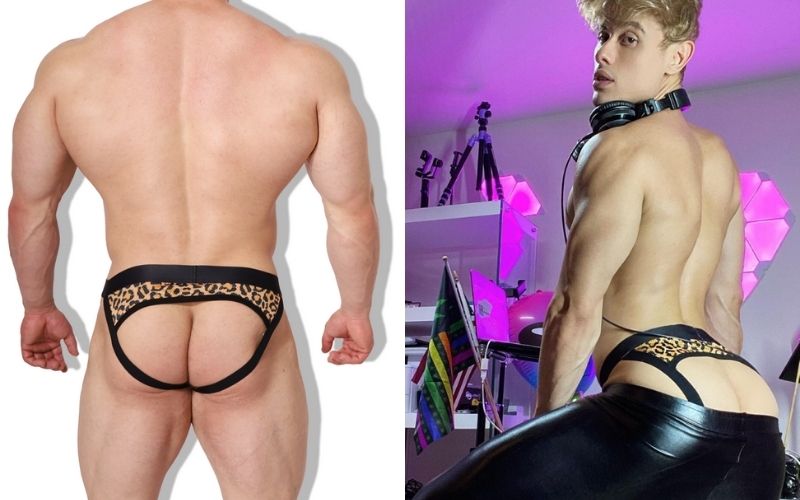 Lickable Popsicle Swimsuit
Finally ready for that beach vacation you've been waiting a year to take? Or maybe there's a big gay pool party you're looking forward to this summer. Either way this fun and sexy baewatch popsicle swimsuit is just what you've been looking for. Ok so maybe you haven't actually been proactively looking for a new swimsuit, but hey, we just told you about it so what's your excuse now? Soak up the sun and show off in this funky and sexy patterned swimwear collection available in tons of color variations. Give the guys a little taste in this yummy popsicle pattern.
About JJ Malibu
JJ Malibu is your one-stop shop for fierce and fabulous underwear, swimwear, partywear, adult toys and juicy advice. Make a statement with their tops and tanks proclaiming, "Gay AF", "Daddy" and "Pound Cake" or show everyone there is enough booty to go around with a pair of see-through shorts. A pair of JJ Malibu briefs, jocks, or thongs will put you in the mood to get rough and naughty. Beefy models in provocative poses sport underwear that will make your bubble butt pop and leave almost nothing to the imagination. With collections like Military, Circuit, White Party and Pride, this is the perfect place to get your festival wear or get ready for a night out