Just as the year's closing parties mark the end of summer; winter is soon upon us again bringing with it its own host of gay annual events – namely an international array of gay ski weeks. Whether you're a virgin skier, slope master or even just there for the parties, gay ski weeks have something fresh and fun to offer. So, pack your skis, snowboards, and wool mittens as we look at ten of the best LGBT+ mountainside events around the world to see you through the dark cold months of winter.

What is a Gay Ski Week?
An LGBT+ ski event, often referred to as a gay ski week, is an organized event at a ski resort specifically for the LGBT+ community. These events started in the 90's and there are now lots of events to choose from, mostly across North America and Europe. Gay ski weeks can attract hundreds or even thousands of attendees and the organizers put on a variety of shows, parties and gatherings throughout the event. Even if you're not a ski or snowboard fan, most of these events have enough going on to keep you entertained. If you're a reader of our blog then you know we love gay prides, LGBT+ parties & events and winter sports. So what better way to celebrate than to attend a gay ski week – our absolute favorite winter activity!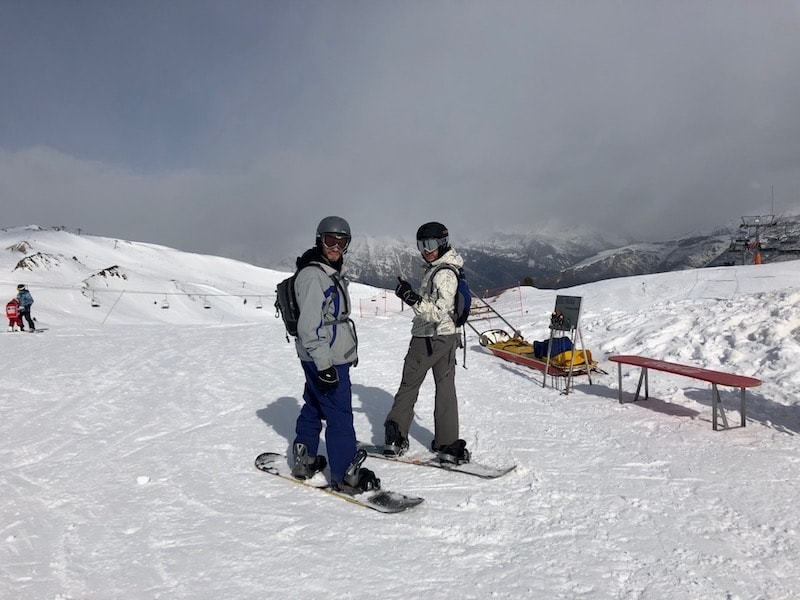 Packing Tips for a Gay Ski Week
Packing for a gay ski week will not only involve typical warm winter gear but you may also be encouraged to pack costumes for themed events. If you're an avid skier or snowboarder then be sure to include all your standard adventure gear from goggles and jackets to gloves and neck warmers. For the best gear to stay warm and look cool, check out Hoo-Rag, which offers bandanas, hats, neck gaiters, and headbands, just to name a few. If you own your own gear, then you're welcome to bring it all with you, otherwise you can rent just about everything from the ski resort. All gay ski events host a variety of activities and events so be sure to check the schedule to see if you need to pack any special outfits, gear or costumes.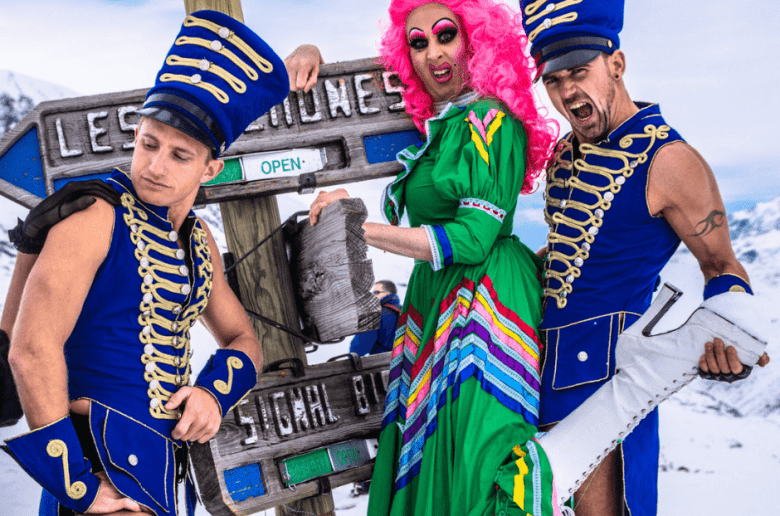 European Gay Ski Week (France)
European Gay Ski Week is in its 14th year and takes place in the French Alps bringing crowds from across Europe. Located in Les Menuires, the event in March normally attracts more than 1,000 people during the week. The organizers have a ton of experience with these events and a large budget to provide fun and engaging activities. In addition to hitting the slopes during the day and dancing it up at night, you'll find other activities like pool parties, private mountain tours and cabaret shows. During the daytime, there is an exclusive European Gay Ski Week ski school and also guided groups that you can join. Then for lunch, you can meet other European Gay Ski Week guests at their designated lunchtime restaurants.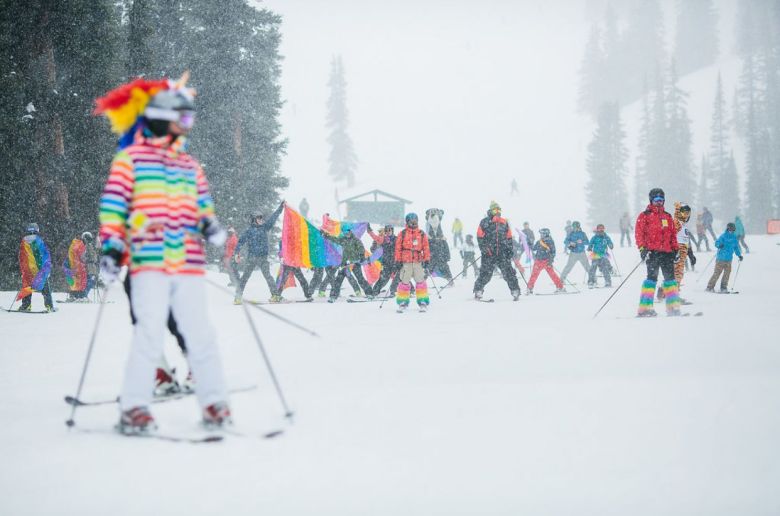 Jasper Pride Festival (Canada)
Canada is known as a very gay-friendly destination. It was the 3rd country in the world to legalize same sex marriage making it a welcoming destination for LGBT+ visitors. Jasper hosts one of the most unique Pride celebrations in Canada every April and combines the celebration with an LGBT+ ski event.  The entire community comes together to celebrate pride, proudly displaying flags and banners all along the town's Main Street. There's an energy at Jasper Pride Festival that you won't feel anywhere else. Being surrounded by natural beauty in a town that openly and proudly supports the LGBT+ community year-round. You can't help but feel like you're a part of something special. The Jasper Pride Festival Society strives to create a safe and inclusive atmosphere of equality, acceptance and support for the LGBT+ community.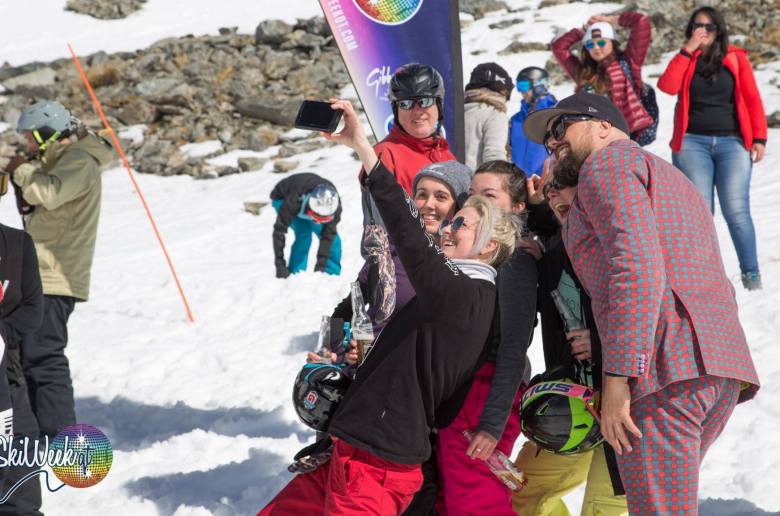 Gay Ski Weekend Queenstown (New Zealand)
Queenstown Winter Pride is the largest and perhaps the only major gay ski event south of the equator. This event takes place at the end of New Zealand's winter between the months of August & September. If you make the trek to New Zealand you'll enjoy great events including drag shows, a foam party, queer quiz night and more. This LGBT+ event has been going strong for years. Held annually, Queenstown is one of the best places in the world to host such a festival. As well as being the adventure capital of the world, it's also a top tourist destination and is full of supportive local businesses and people who welcome the community all as their own. Attendees are typically 45% Australian, 45% New Zealander, with the rest coming from other places around the world.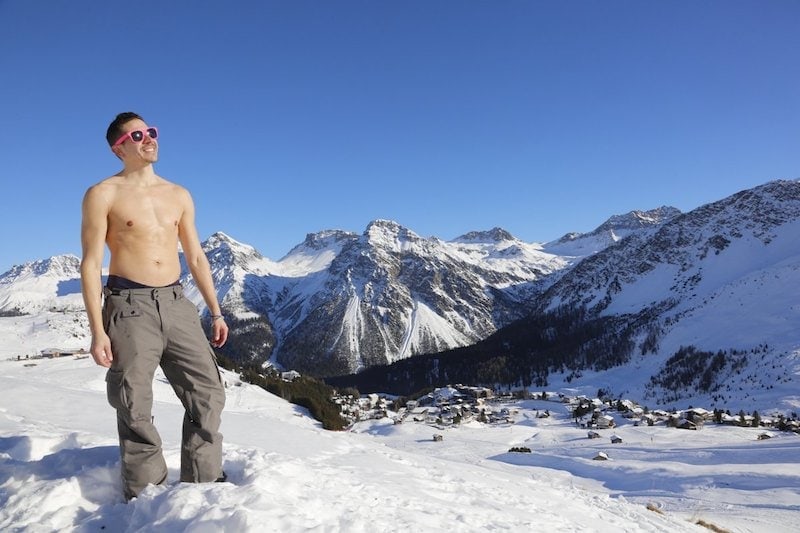 Arosa Gay Ski Week (Switzerland)
During the last week in January, the Swiss Alps will heat up as LGBT+ people from across Europe come together to celebrate Arosa Gay Ski Week. The event creates a welcoming atmosphere for all LGBT+ people and allies in the gay-friendly village of Arosa, Switzerland. From the White Party at the top of the mountain to evening classical music concerts, the week-long event has something for just about everyone and every taste. If there's one thing Arosa Gay Ski Week does well it's entertainment. They arrange for countless drag queens and dancers from across Europe to join the event and entertain the crowds by both day and night. Perhaps the only thing we like more than snowboarding is joining the après ski in the afternoon after a long day on the mountain. Each day attendees can join the official Après Ski held at various locations throughout the week in Arosa.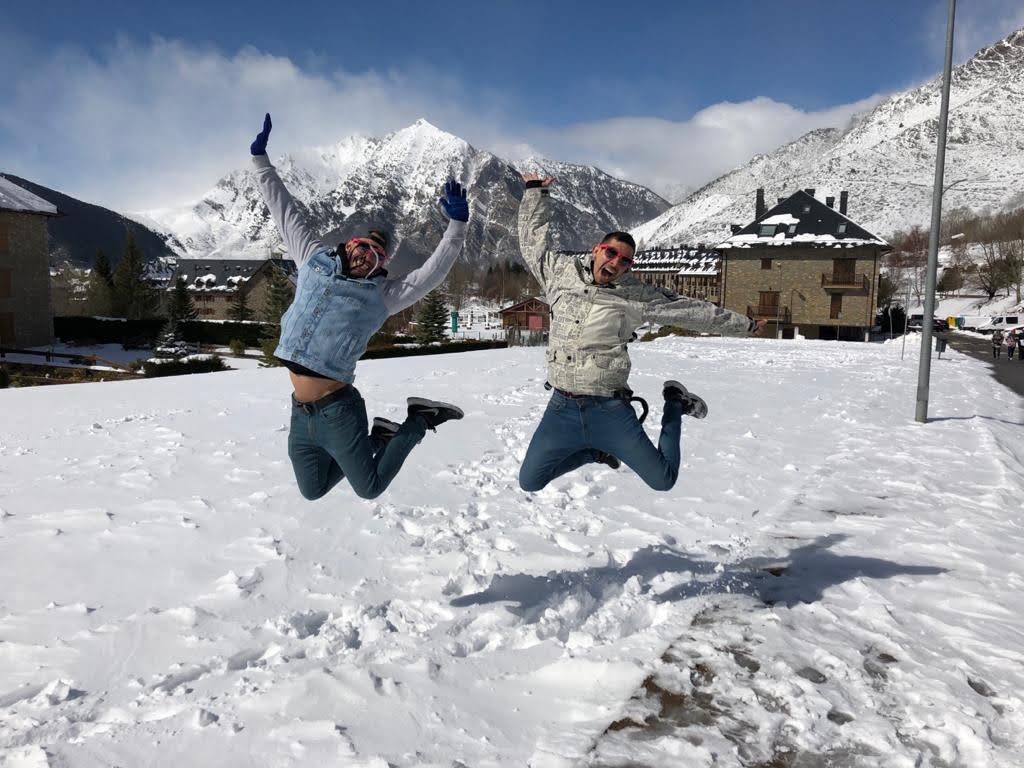 Stowe Vermont Winter Rendezvous (USA)
Taking place under Stowe Mountain in Vermont every January, Winter Rendeszvous is a five day winter themed party – with some skiing and snowboarding thrown in there somewhere. Seriously though, skiing and boarding is still the focus – with the mountainous terrain known as "the ski capital of the east" – but there's also pool parties, dance parties, a bowing "kick off" party, a wine and cheese party, cocktail parties…well you get the idea. There's also a lot of fun silliness thrown into the mix like drag bingo and costume competitions. The  official accommodation is in the aptly named 'Topnotch Resort' – a luxurious resort with a spa, rugs, crackling fireplaces and massages on offer.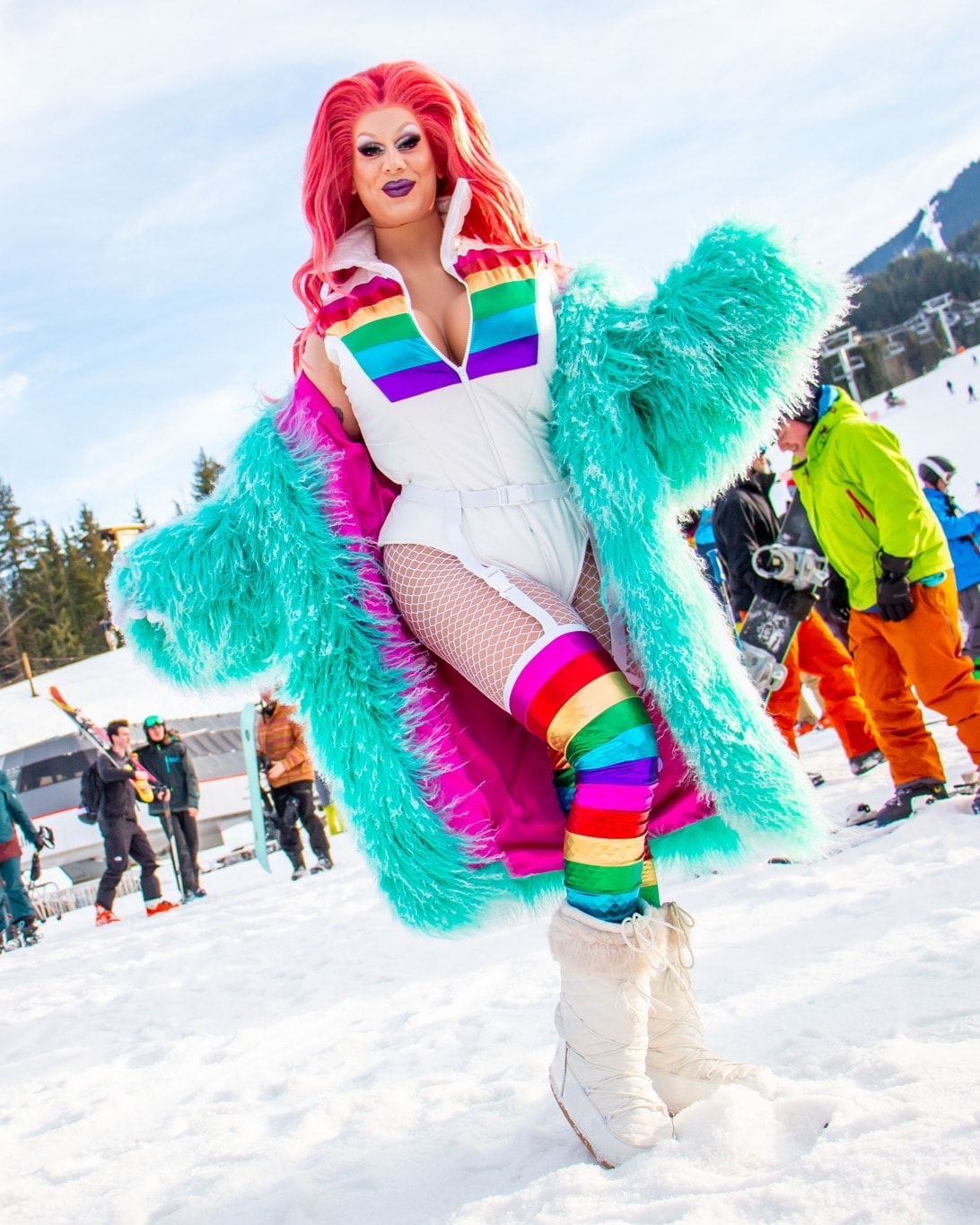 Whistler Pride & Ski Festival (Canada)
Whistler Pride and Ski Festival is another big gay ski week in the LGBTQ+ friendly country of Canada. This time taking place in late January in the scenic lakeside village of Whistler, surrounded by a stunning arctic wonderland. In 2010 it was host to the Vancouver Winter Olympics and Paralympic Games due to it being a prime location for winter sports with varied mountainous slopes. At Whistler Pride and Ski Festival there's skiing and snowboarding all week – of course – but also a pool party, snowball fight, axe-throwing contests, drag shows and other social and cultural activities. All topped off by an extravagant Pride parade, where skiers swoop down the slopes in a myriad of colorful clothes while brandishing rainbow flags and a massive pride flag.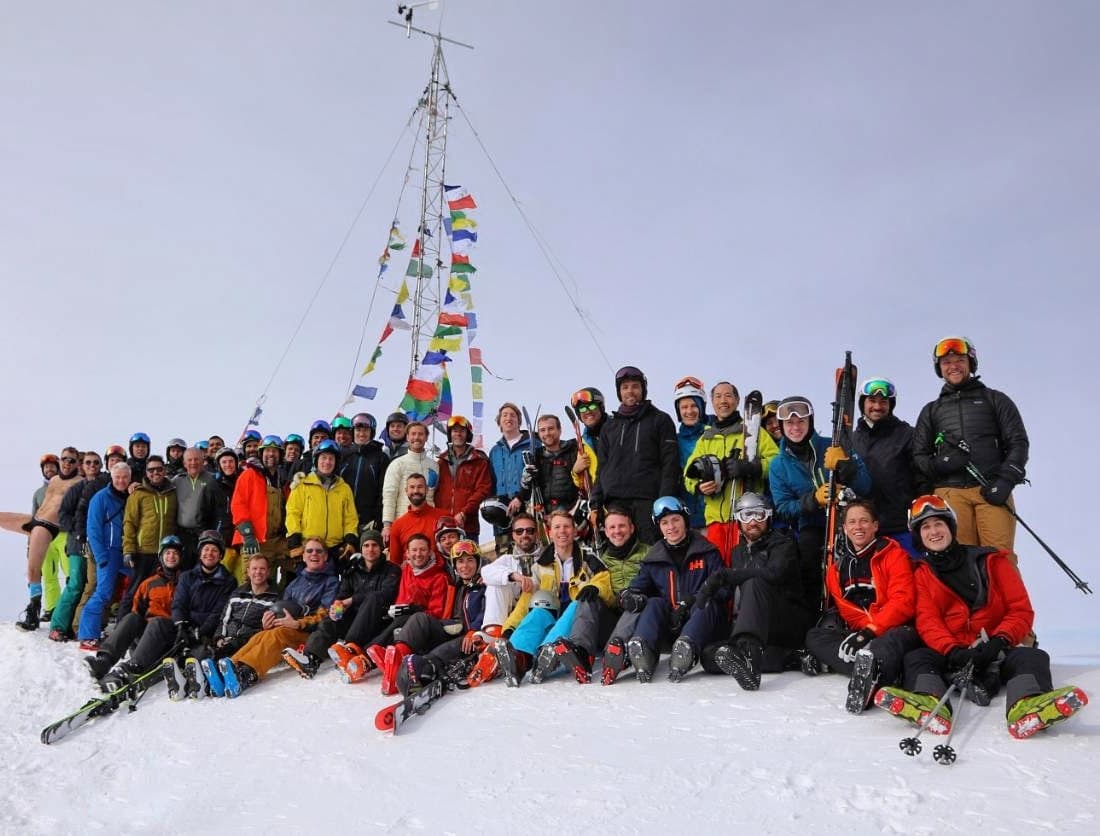 Aspen Gay Ski Week (USA)
Aspen Gay Ski Week is a ski week held in January for a good cause: raising money for AspenOUT – a non-profit organisation seeking to promote anti-bullying policy and tolerance throughout the USA. It's also set in an epic location between four mountains bearing slopes of assorted difficulties for skiers and snowboarders to choose between. As well as the usual outdoor activities, the week's fun is supplemented by an exciting mix of unique events, such as late-night comedy shows, a mountain top party, drag bingo and a fashion boutique and gallery walk. Aspen Gay Ski Week is the oldest annual week-long gay ski event in the USA – so you know you'll be in good hands throughout.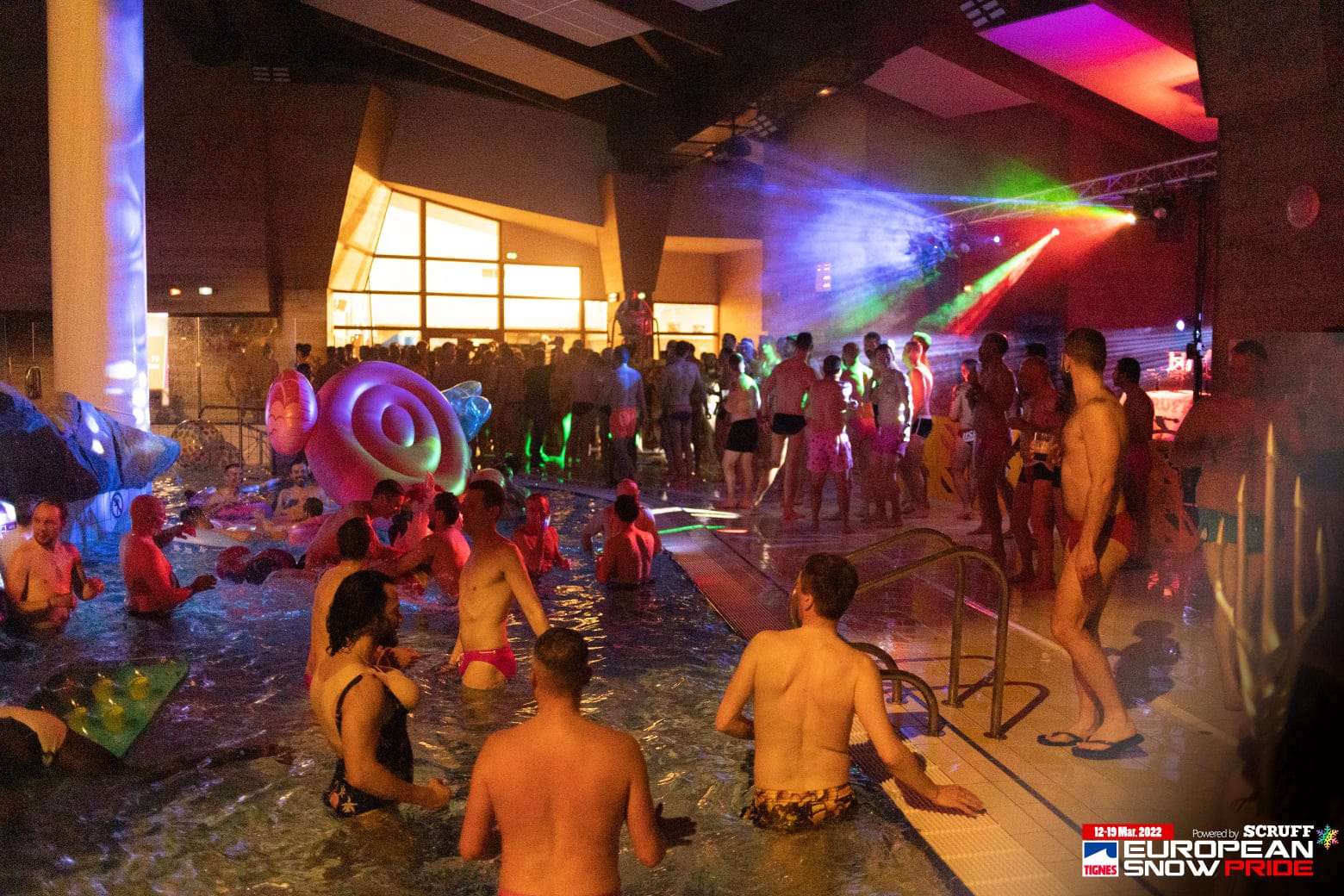 European Snow Pride (France)
Come March the biggest gay ski weekend in all of Europe takes place. European Snow Pride is sponsored by Scruff and held in a world-renowned – and openly gay-friendly – ski resort in the French side of the Alps, Tigues. The Tigues Val Claret transforms itself into a thriving gay village for the week and it sits a convenient few minutes' walk from a vast lagoon – ideal to swim in and in fact the site of the week's crowning jewel event: a giant pool party.  The resort is one of the highest in the world with 156 slopes to try your skills on. Whether your focus is fitness, fun or both, European Snow Pride has all bases covered with a huge sports complex, Turkish baths, multiple swimming pools – including 30-meter-long slides and a 3,000-capacity auditorium for parties to name a few options. The event is almost completely unrivalled for their parties to enjoy between bouts on the slopes. They invite some of the biggest internationally famous LGBT+ DJs and hold innovatively fun themed parties, like Brit Pop, 80's, Deadly Sins and Superheroes.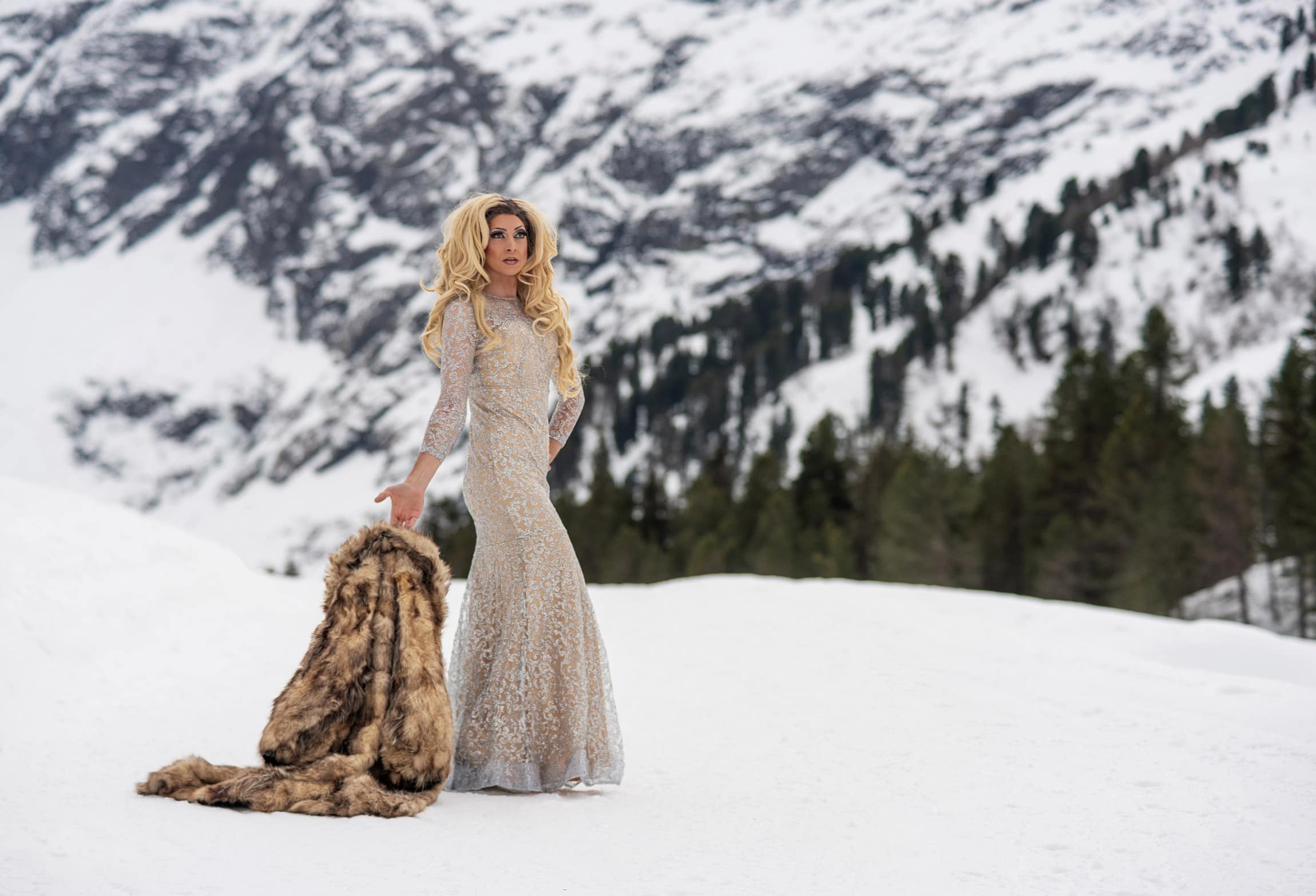 Soelden Winter Pride (Austria)
Austria has rapidly become an extremely liberal country with gay marriage being legalized in 2019 and the election of their first openly lesbian minister into government. In celebration of this perhaps, Gay Snow Happening is rebranding as Soelden Winter Pride and describes itself as "the peak of diversity" – get it?! Inclusion is indeed very much the name of the game with a range of exciting events – both on and off the slopes – where drag queens take center stage. Highlights include night tobogganing, ski tours, trips to the nearby healing thermal springs and a huge cabaret show accompanied by free prosecco and a three-course meal. Culinary delights are a key focus of the event and there's nothing quite like a good Austrian meal after a hard day's skiing up on the slopes.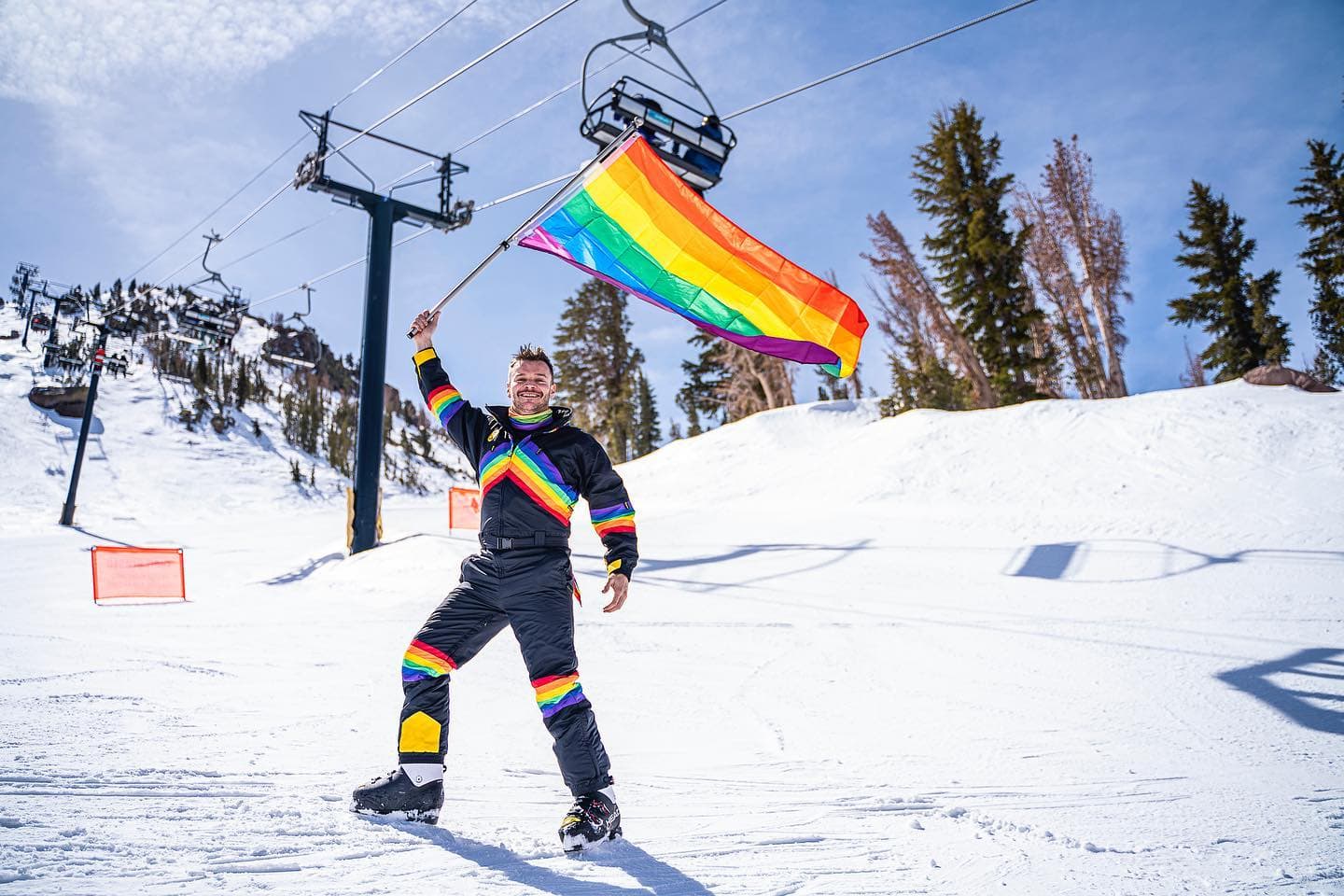 Elevation Mammoth Gay Ski Week (USA)
Every March the gays descend upon the town of Mammoth Lakes up in the Sierra mountains in California, for the Elevation Mammoth Gay Ski Week – a five-day high-class skiing event. The goal: to conquer Mammoth Mountain for the gays! The event is part of the largest series of gay ski weeks in the world – the others being in Utah and Tremblant – and draws over 2,500 participants annually. Mammoth Lakes itself is a stunning location with options to stay in its quaint condos or villas for those with the budget. The side events offer otherworldly options, such as a snow cat sleigh ride up the mountain that includes a gourmet meal in a restaurant halfway up, a night-time mountain top tea dance party, and even a snug onesie disco. There are the huge parties on their roster, some of which run all through the night, but also the option of small bar events for chilling – literally – and forging friendships – or more – with likeminded LGBT+ folk.